Instagram:
@_elledee
1. What's your story? Where are you from?
Hey! My name is Lucia (she/her) and I'm a 23 years old self taught illustrator from Argentina (where I'm also currently living). I've drawn since I was able to hold a pencil in my hand, it being a common hobby in my family...And for the longest time, drawing was only that for me, just a hobby. Matter of fact I went to college for Advertisement, and it wasn't until I graduated last year in the middle of a global pandemic, and was unable to find any job, that I started to take drawing more seriously. Now, I work as a freelance illustrator, and although I still have a long way to go, I'm loving every minute of this unexpected journey.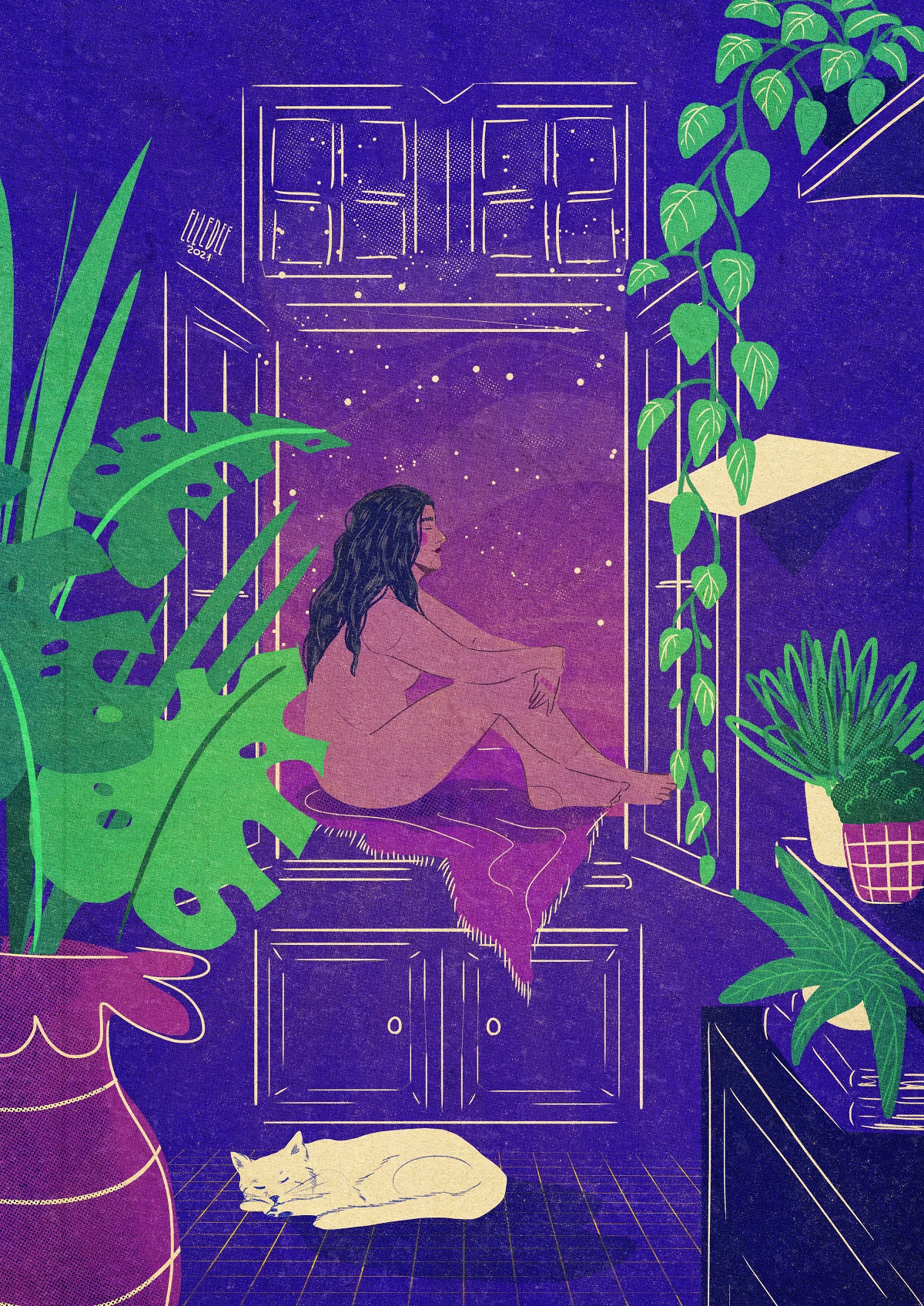 2. Tell us about your aesthetic.
Well, I have the hardest time sticking to a style, but I would say that a certain retro vibe, bold colors and women living their best lives seems to be the constant in my work.
3. What is your favourite medium and why?
At the moment I have only ever drawn traditionally with pencils on printing paper (yeah, not the best, I know) and digitally with a Wacom Intuos on Photoshop, since any other mediums are a bit expensive in my country, but I'm really looking forward to experimenting with new techniques!
4. What is your artistic process like?
Pure and absolute chaos! Hahaha… No, but for real, I'm a pretty disorganized person in life, and I feel like that lack of order really translates to my artistic process. But there's a method to the madness, trust me! Oftentimes inspiration strucks me and I spend long hours at night sketching piece after piece, or putting together moodboards for inspiration, or obsessively changing the color scheme of a certain piece only to end up choosing the first iteration I went with. So yeah… Not really a process at all, but more of pure chaotic energy .
5. Who and/or what inspires your work?
Visually I love to pull inspiration from anything vintage (specially from the 50's, 60's and 70's) and Pop Art, but also I strive to show real people in my work, particularly women, so I also spend a long time looking for references that capture that. And thematically I tend to get inspiration from my own thoughts and feelings, things that are going on in the World, and the experiences of the people around me… Oh! And of course, other artists!
6. What role does art play in your life? How does it change the way you view the world?
I literally can't remember a time before I started drawing, so art has always been a constant in my life, which was a bit hectic at times. Although it wasn't something that I took seriously until very recently, drawing has always been that safe space for me… That's why I struggled a lot (I still do) with sharing my work online for everyone to see, since it was something I made just for myself for such a long time. So I guess that art, and choosing to start sharing it, has made me open up a bit more, and it has also exposed me to a wonderful and supportive community.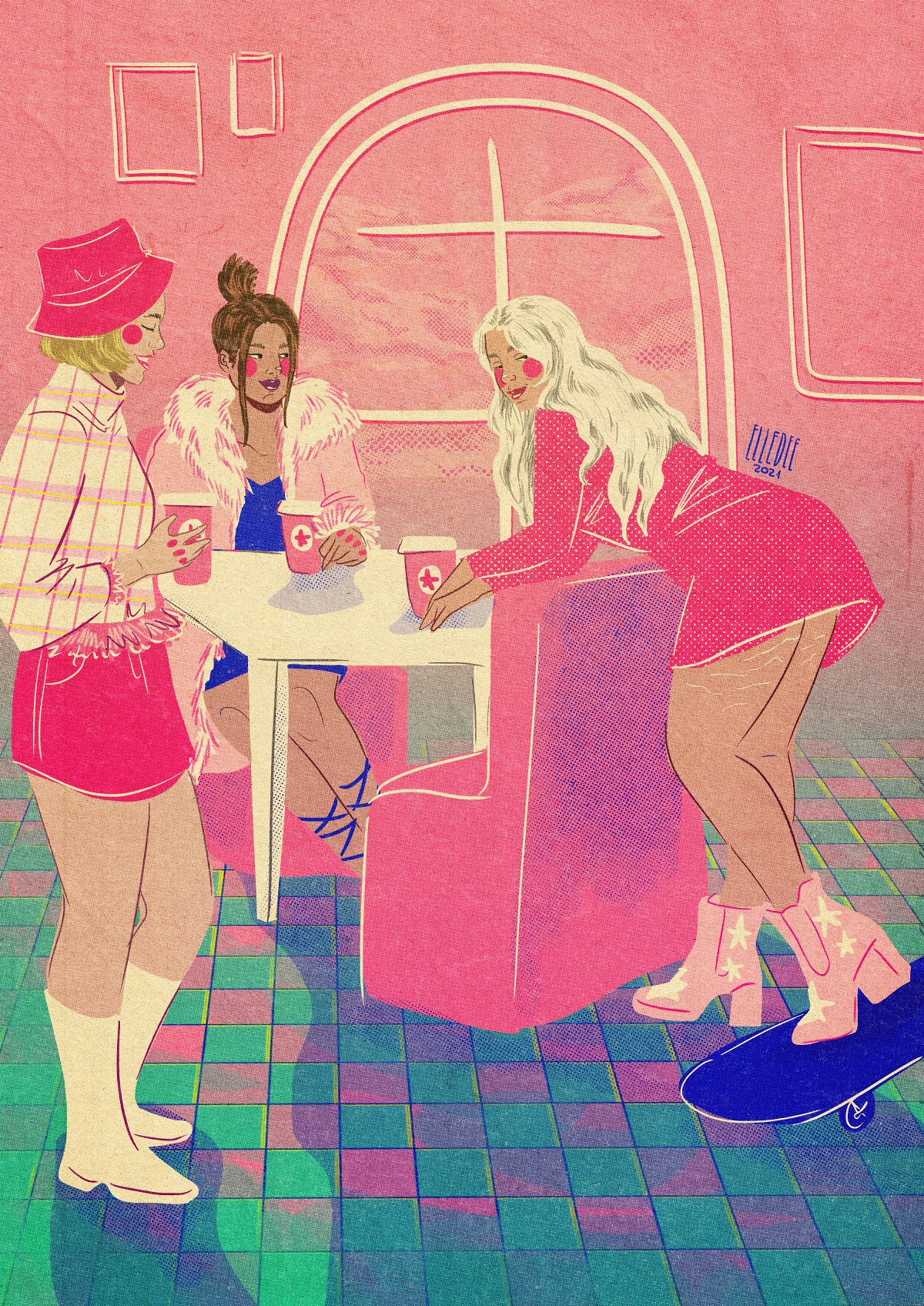 7. Where did you study?
I studied Advertising in the "Escuela Superior de Creativos Publicitarios", in Buenos Aires, Argentina.
8. Where do you see yourself in five years?
I'd love to travel and move to Europe, but in order to keep myself sane during this pandemic I made a vow to stop planning that far ahead, so I'll guess I'll figure it out as I go...
9. What about in ten?
Just as I said above, my anxiety would be delighted if I started planning 10 years into the future, so I try my best to focus on the present.
10. What do you hope to achieve with your art?
In all honesty I just want to make people happy, if my work manages to make a single person's day better then my goal would be complete. I just think that there are so many bad things going on in the World right now, so much uncertainty for the future, that sometimes seeing a colorful piece of art, with a positive message and a subject that looks like you, could be a breath of fresh air.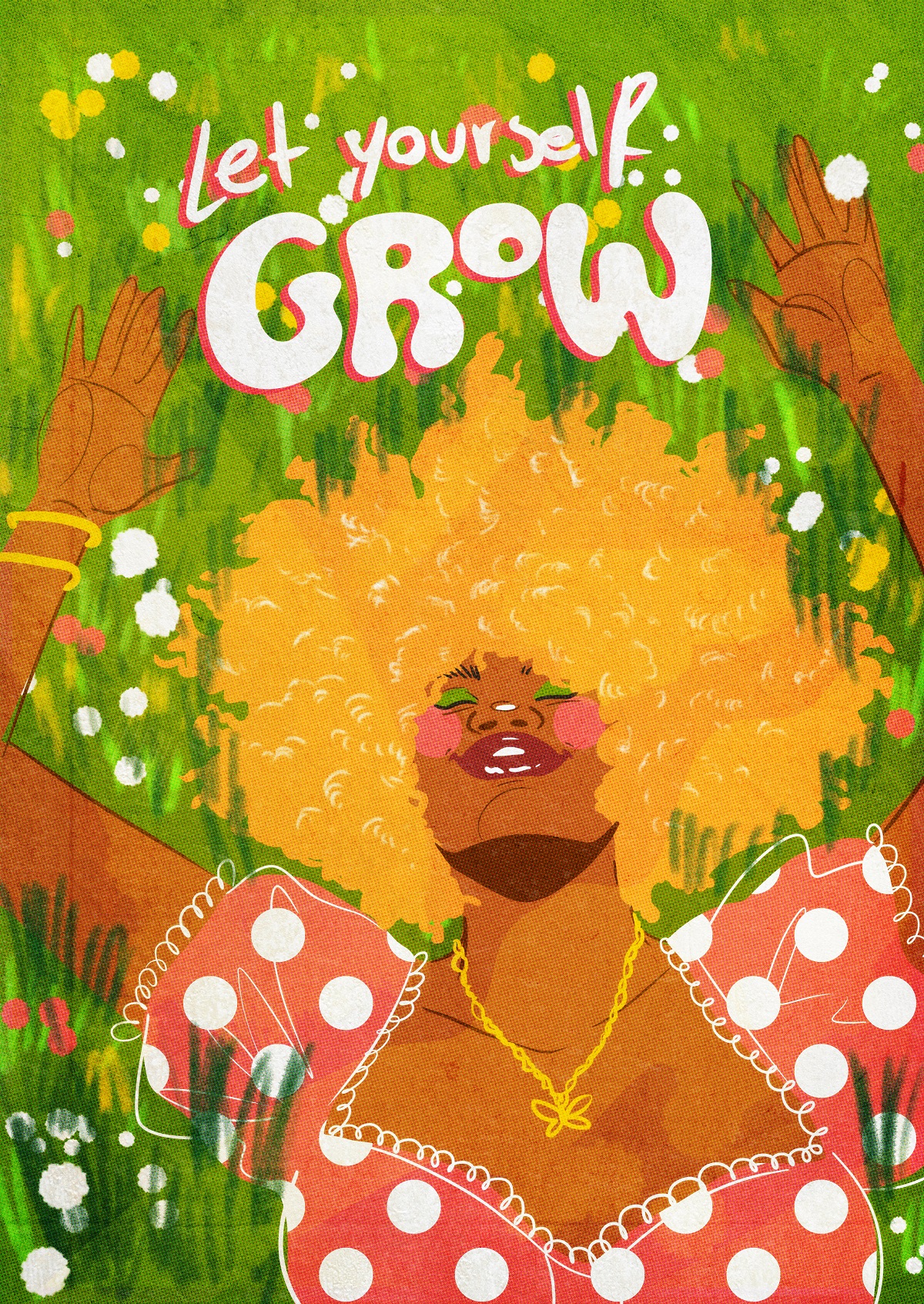 11. Now, tell us a little more about you as a person: what is your favourite food?
Milanesas! If you're not sure about what they are, PLEASE google them RIGHT NOW… Specially chicken milanesas, "a la napolitana" with fried eggs, and french fries <3
12. Favourite book?
I love reading, so it's a bit hard for me to choose one, but I tend to go back to Pride and Prejudice by Jane Austen, and Anne's Frank Diary over and over again.
13. Favourite genre of music?
People who know me personally would probably say something along the lines of: Any artist who has been dead for a long time, or anything that an old person would listen to… But I'll say mainly: Rock, Classic Rock and Pop… But I can enjoy almost any kind of music.
14. What are your hobbies?
I love reading, watching movies/series/documentaries and baking.
15. If you weren't an artist, what would you be?
100% a Filmmaker, a Writer or a Baker, definitely not anything related to Advertisement hahaha...