Instagram: @ana.gamann
1. What's your story? Where are you from?
Hi! My name is Ana Gaman and I was born in Europe, specifically in Bucharest, Romania. I left my home country in 2008 and have since lived in England, Scotland and Luxembourg. I was always drawn to art (pun intended) as a child, but during school focused more on maths and languages. When I reached the last year in high school and had to decide what career to pursue, I chose graphic design as a way to merge the artistic and rational sides of my interests. Along the way I met so many inspiring people from diverse cultures, who have played an important part in my work and the way I think. As an illustrator, I am closing the loop started as a child and returning my focus fully to artistic expression.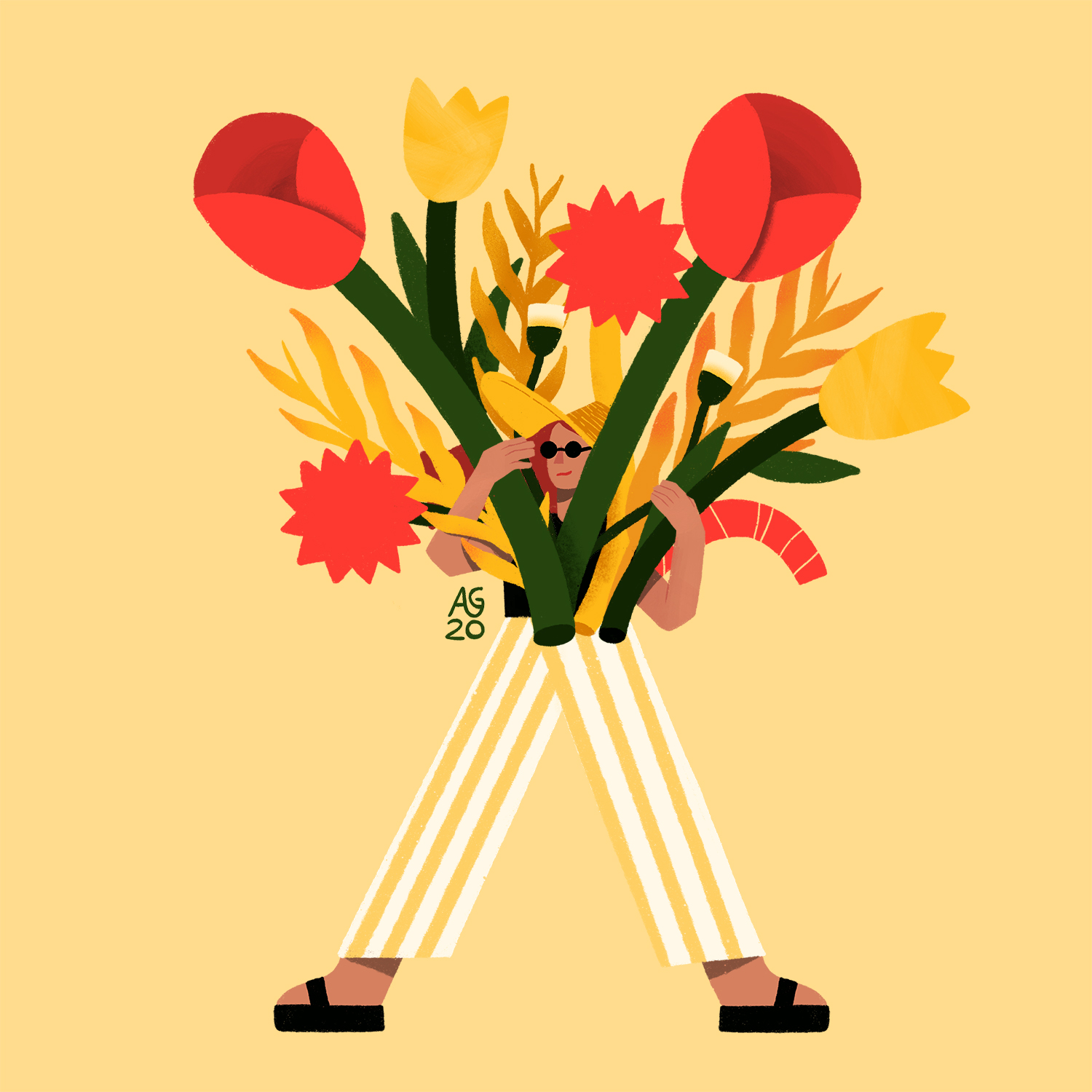 2. Tell us about your aesthetic.
I would define my style as uplifting and joyful. My work is bright and colourful, mixing surrealist or metaphorical elements to create unexpected compositions. Working mainly with geometric, bold and simple shapes, my images also feature texture and layers, giving them authenticity.
3. What is your favourite medium and why?
Digital illustration is my medium of choice -I feel so privileged to live in a time when I can access and use all colours in the world, paint with any brush and add textures with the flick of a hand. There's unlimited possibilities to express my creativity through digital illustrations, which can then become physical objects in the real world through printing.
4. What is your artistic process like?
Usually, I start with sketches on pen and paper. The freedom and fluidity of this process enables me to shape my ideas into a rough form, without getting too attached to the lines or elements created. I also tend to sketch out 3-4 concepts before deciding which one to pursue. I then transfer the final sketch into Procreate or Illustrator and finalise the illustration there. Adding textures usually comes at the end.
When I'm doing frame-by-frame animations, I establish 2-3 frames of the movement. Then I fill in the frames of animation which creates a fluid motion effect. I also like to mix frame-by-frame with keyframe software such as After Effects.
5. Who and/or what inspires your work?
I am inspired by everyday life and the wonderful people, animals and nature surrounding me. I deeply admire the work of artists such as Magritte, Matisse and Kahlo and try to learn as much as I can from their paintings.
6. What role does art play in your life? How does it change the way you view the world?
Art is for me a great medium for inner expression, helping me to put a piece of my consciousness and thinking out into the world. When I'm making art, I'm making connections between ideas and concepts and channeling all my focus on the image I'm creating -this can have calming and meditative effects.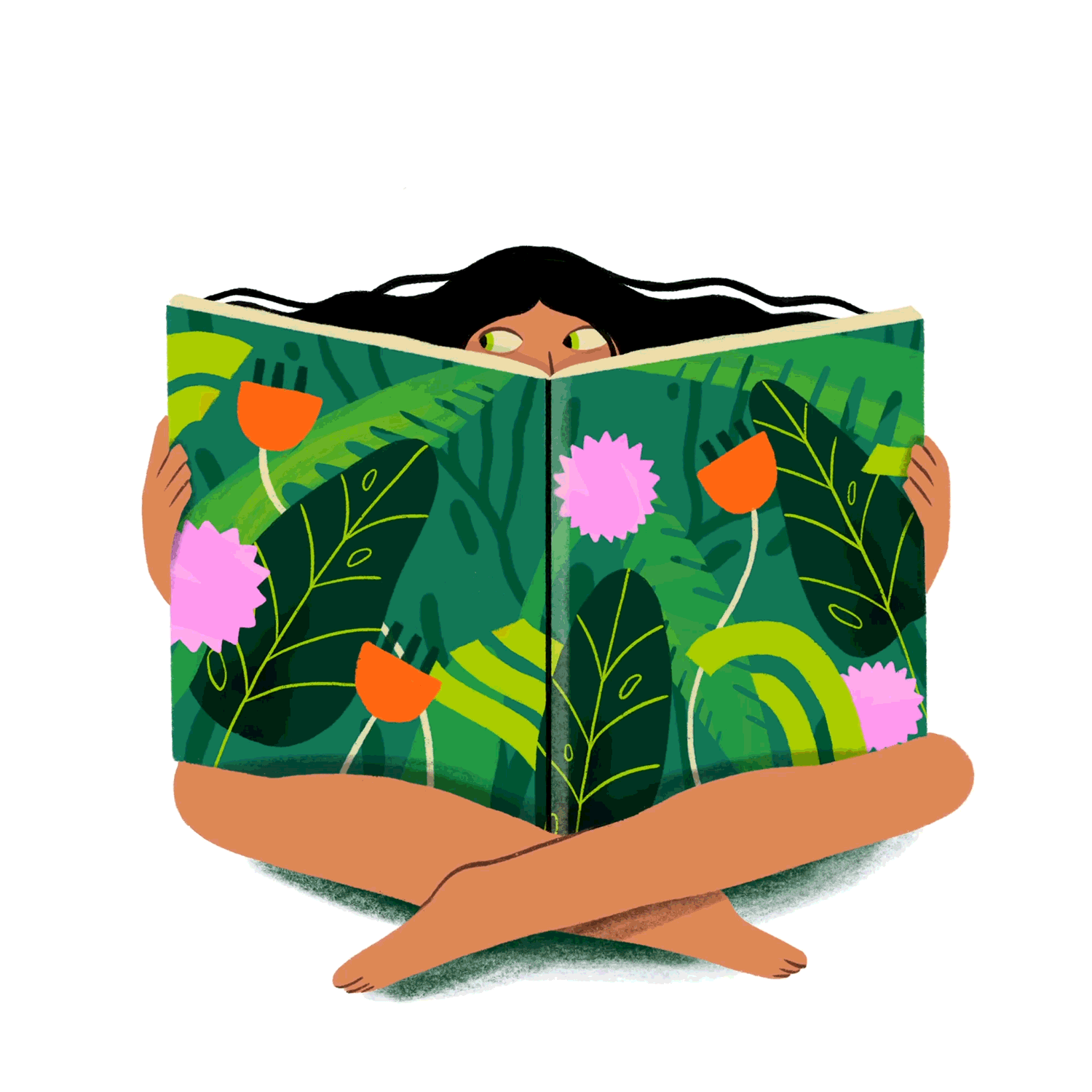 7. Where did you study?
I studied Graphic and Communication design at the University of Leeds and completed a Masters in Marketing at Edinburgh Napier University in Scotland.
8. Where do you see yourself in five years?
I see myself living on a farm, growing my own food sustainably using permaculture principles, while working remotely as an illustrator and designer.
9. What about in ten?
In ten years, I wish to establish a creative community by providing a safe, open and educational studio space for like-minded people to gather and create together.
10. What do you hope to achieve with your art?
I want my art to send a positive message of love, understanding and optimism. My visual language revolves around freedom of expression, innocence, being in touch with nature and happy humans. At the same time, I also want to raise awareness about current issues, promoting the importance of green energy, climate action and biodiversity.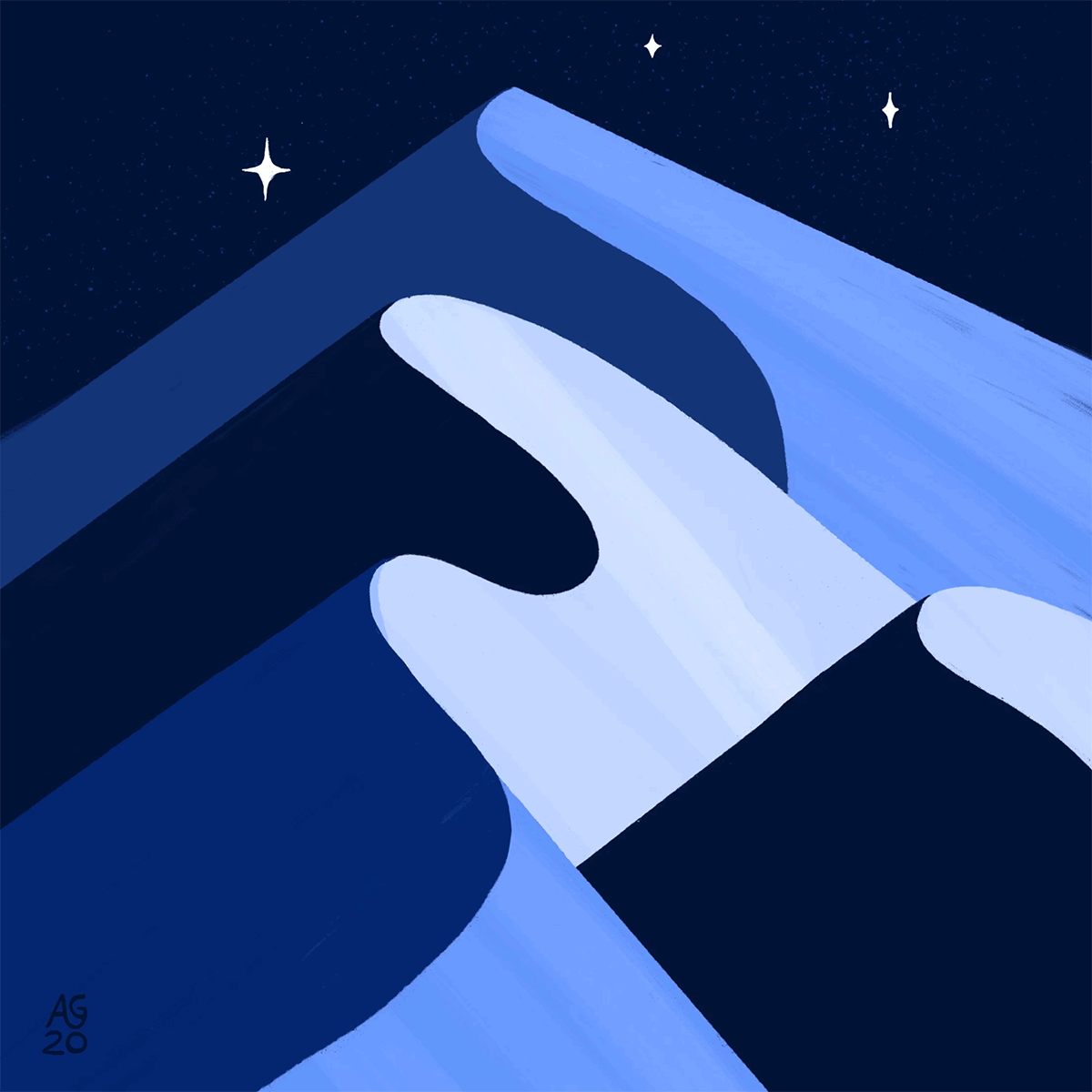 11. Now, tell us a little more about you as a person: what is your favourite food?
My favourite food is my mom's birthday fruit cake. It's a moist sponge cake with layers of banana, kiwi and oranges, topped with a sweet glaze and whipped cream. Simply delicious!
12. Favourite book?
Books are very important to me, so it's hard to choose only one. If I had to, I'd probably say Dino Buzatti's Restless Nights, a collection of micro-stories, each probing at the fabric of reality through bizarre characters and settings.
13. Favourite genre of music?
I love listening to Frank Ocean, Tame Impala and Rejjie Snow.
14. What are your hobbies?
Photography, motion graphics, walking and hiking, growing plants and learning new things from books and documentaries.
15. If you weren't an artist, what would you be?
If I couldn't be an artist anymore, I'd probably transition towards nature conservation, ecology and biology. I'd love to study our ecosystems and find ways to protect and rebalance them.