Instagram:
@andreslozanom
Facebook:
www.facebook.com/AndresLozanoIllustration
1. What's your story? Where are you from?
I was born in Madrid twenty four years ago, I took art classes for a few weeks when I was around four until I was expelled for being too messy and not following the teacher's instructions. Then followed 20 more years of drawing on different surfaces, tables, walls, school books... I moved to London a year and a half ago and kept drawing here.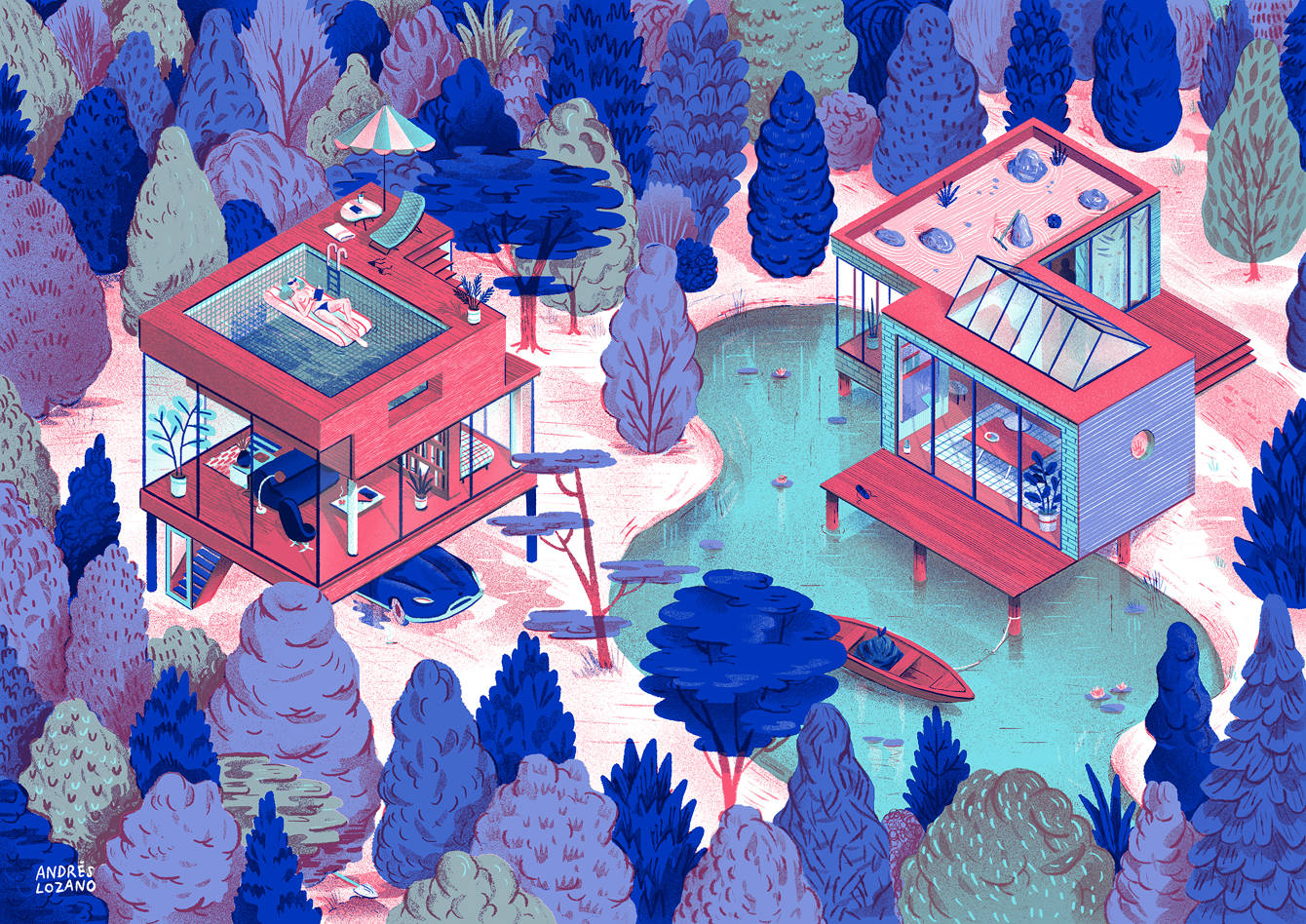 2. Tell us about your aesthetic.
My main inspiration and what made me interested in art in the first place are comics, specifically franco-belgian clear line comics such as Tintin, Asterix or Lucky Luke. Of course I'm inspired by other things like films, books, music, fine arts... but comics are still what inspire me the most.
3. What is your favourite medium and why?
Straight ink on paper, no pencil or sketches just improvising and creating little stories. I think it is the best way to come up with ideas and have fun, also it's a great exersise to improve my drawing skills.
4. What is your artistic process like?
I normally create really small and poorly drawn thumbnail sketches, once I have something that I think can work I start working digitally with Photoshop.
5. Who and/or what inspires your work?
Lately I've started following the work of contemporary painters, I particularly like Andrew Chuani Ho. I think getting inspired by artist working on other mediums than illustration is really important to keep a fresh perspective.
6. What role does art play in your life? How does it change the way you view the world?
It's the most important thing in my life. I think creating is a beautiful thing that gives sense to an otherwise pretty chaotic and sometimes meaningless world.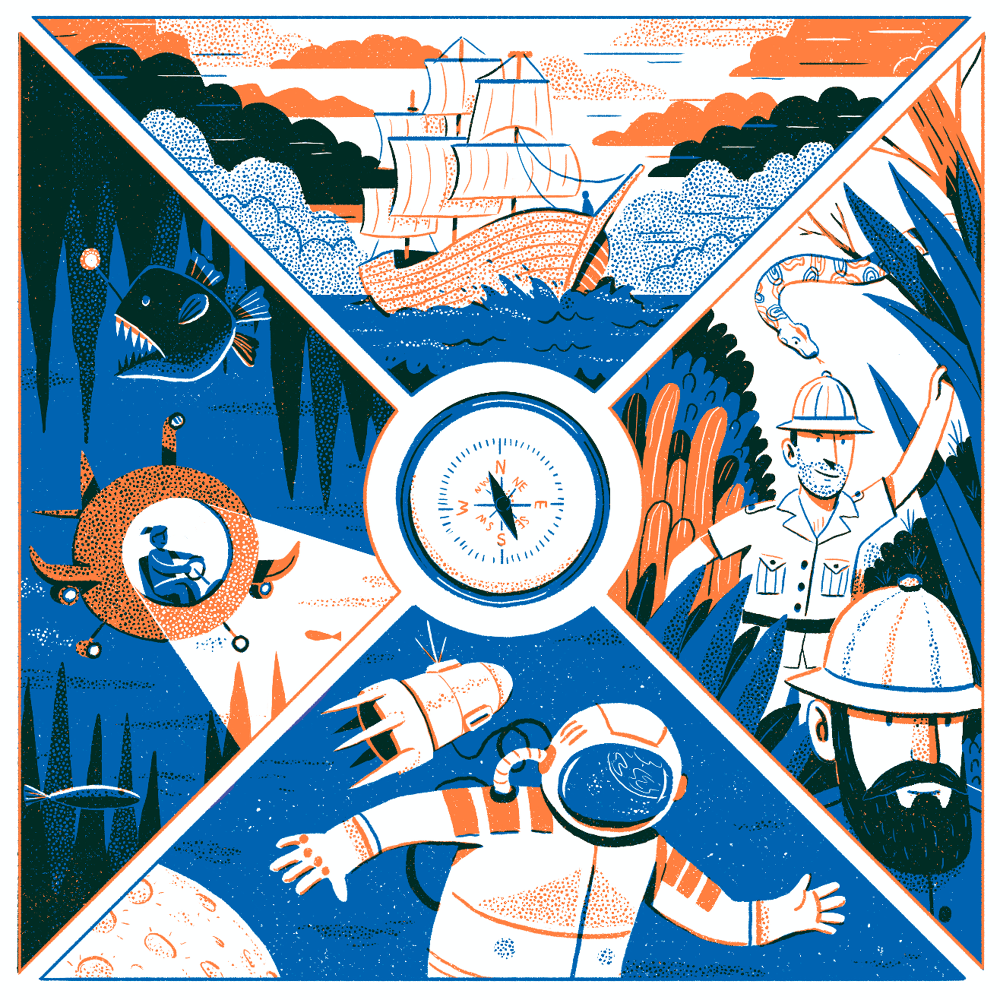 7. Where did you study?
I studied design in Madrid but I would't recommend it.
8. Where do you see yourself in five years? Working in an agency?
Hopefully making work that makes me happy and keeps me interested, with a cat and a dog.
9. What about in ten?
Same.
10. What do you hope to achieve with your art?
That's a difficult question and I don't really like thinking before doing. My main goal when creating personal stuff is having fun. On the other hand lately I've been working on children books and I really like how powerful that medium is, I read books as a kid that I still think about most weeks.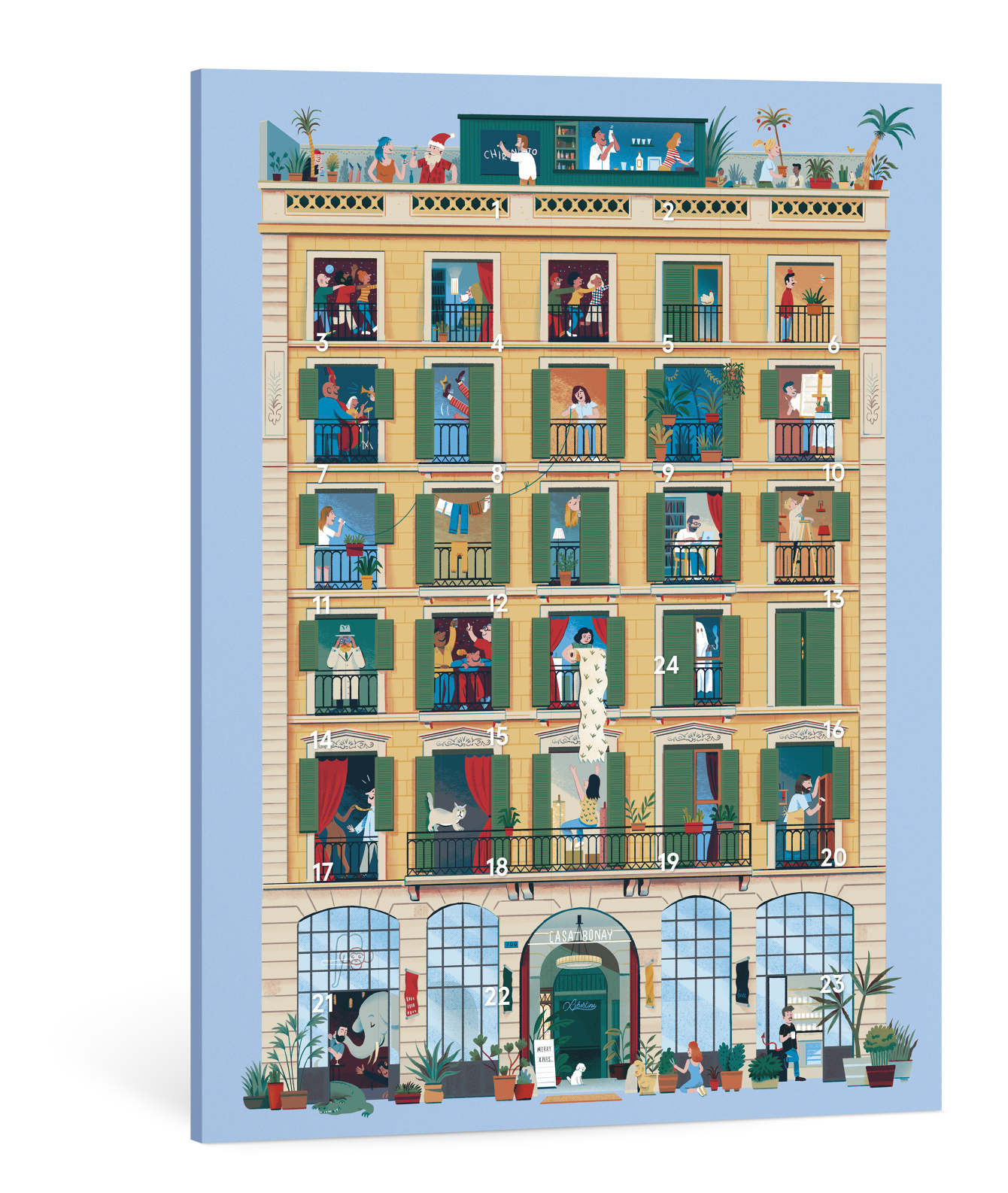 11. Now, tell us a little more about you as a person: what is your favourite food?
Pasta, I would eat pasta every single day.
12. Favourite book?
"The Man Who was Thursday" by G.K. Chesterton
13. Favourite genre of music?
It depends on my mood but I really like Hip Hop and Jazz. I also listen to a good deal of podcasts and stand-up comedians while working.
14. What are your hobbies?
A few months ago I started doing music and I've been really enjoying it. I think being a professional artist is nice to have a creative outlet you are not that good at.
15. If you weren't an artist, what would you be?
I'd like to be a chef.