Instagram: @annacaban
Website: www.annacaban.pl
1. What's your story? Where are you from?
I spend my childhood in northern Poland, near Bydgoszcz. I've graduated from the art faculty at the University in Torun, where I've got familiar with multimedia art including graphic and motion design, photography and many others, but the 3D art was that technique, which I loved the most. Now I live and work in Warsaw.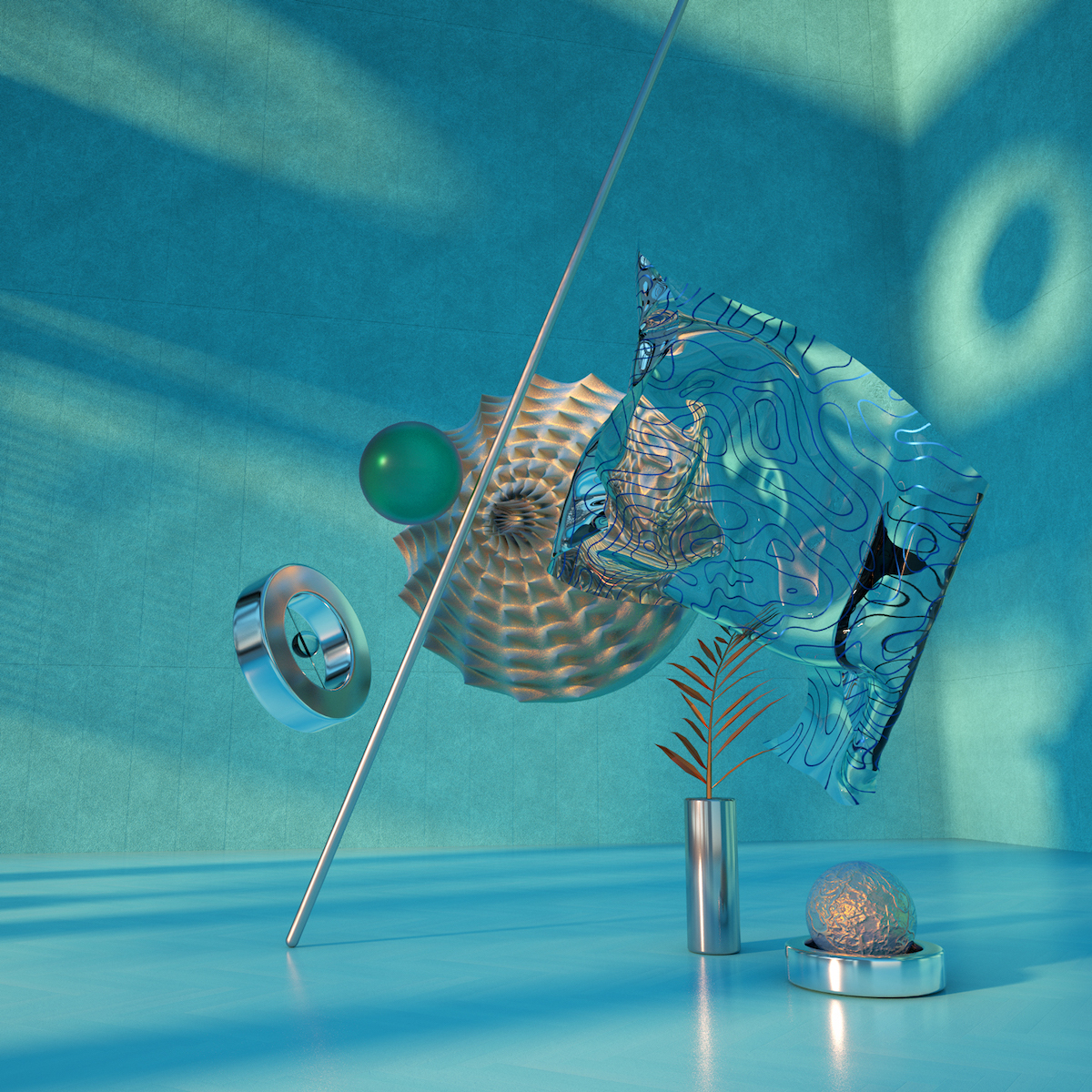 2. Tell us about your aesthetic.
Mostly my art is full of abstract forms, which basically comes from organic or geometric shapes. I love both intense light and color. I use various sources of colored lights and neons. I like to experiment, look for surprising visual effects, e.g. a combination of marbling textures.
3. What is your favourite medium and why?
I chose 3D as the main technique because it gives amazing creative freedom, it is universal and it is very easy to experiment with. My tools of choice are Cinema 4D with Octane Render. This combo gives me a great place to generate a lot of frames quickly. I love the moment when I put the finished object in motion, but not all my projects are animations. They are mostly illustrations.
4. What is your artistic process like?
I start by sketching on paper. It's kind of a warm-up. I'm not going to stick to those sketches forever. After I've got some basic concepts I sit down on my computer, then I experiment with form, modeling 3D objects and work on a composition. I love a moment when I can finally add colors and textures to those grey forms and shine them by light and play a bit with a perspective. When it's mostly done, I wait a bit, maybe I'll take a short break for some rest before I come back to once again check the project, observe it and make corrections to it if necessary.
5. Who and/or what inspires your work?
Nature is my main inspiration. But I like architecture, painting (especially abstract painters). Anything can trigger a new idea for me. That's why I try to stay tuned, open-minded and carefully observe everything around me.
6. What role does art play in your life? How does it change the way you view the world?
Art is an integral part of my life. Of course not only because of my work, but actually, I try to find beauty in various, even everyday life things. I am amazed by nature and things created by a man. I look for details, colors, textures, interactions between light and shadows, smooth and natural movement. The surrounding world is full of wonderful forms which can be interpreted as a piece of art.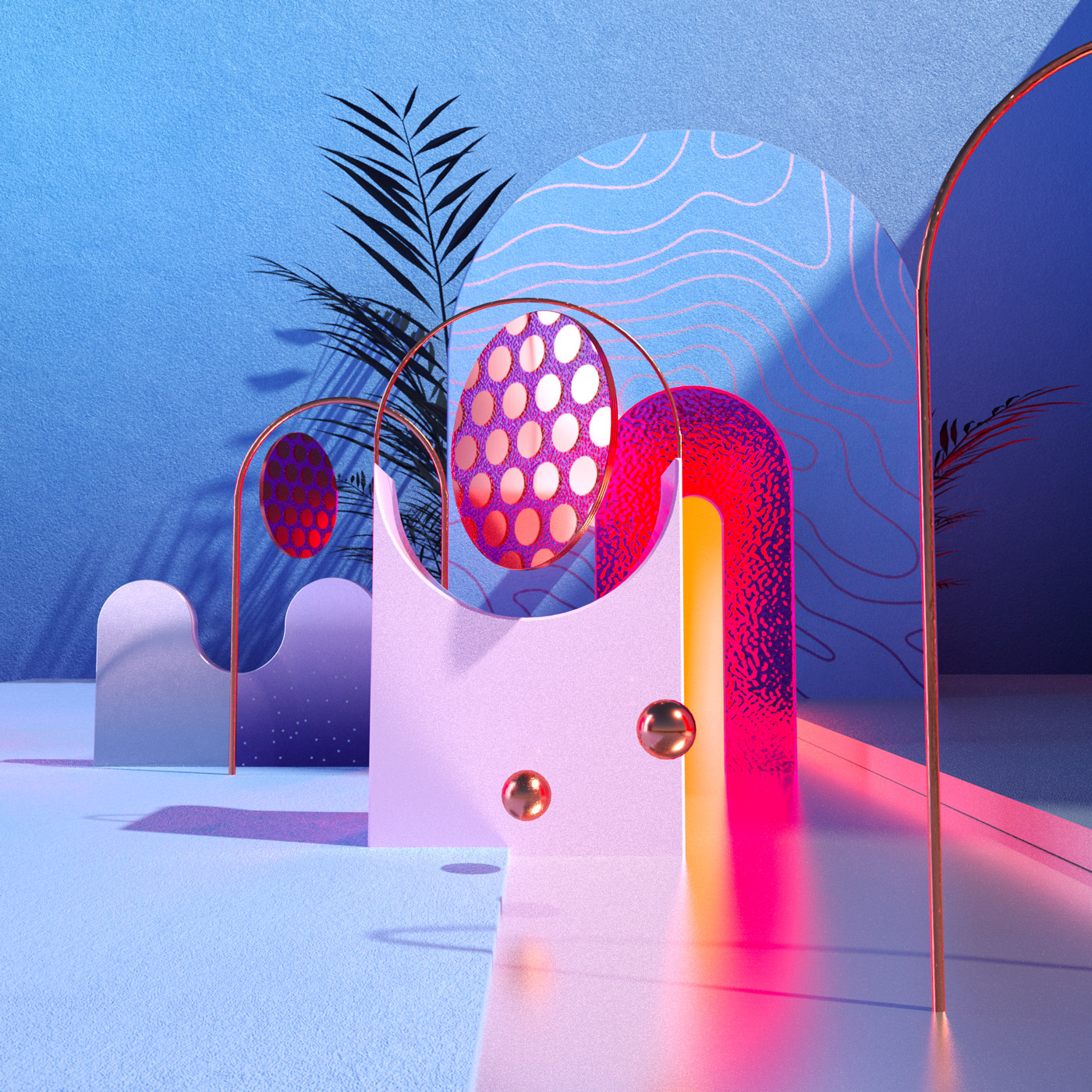 7. Where did you study?
I studied Multimedia Graphics in Toruń. I also spent half a year on a scholarship in Finland.
8. Where do you see yourself in five years?
I am still developing and looking for my own style. I do what I like and it gives me pleasure. I believe in five years it won't change, I hope this journey never ends.
9. What about in ten?
I am still creative and keep finding a fresh perspective. I'll be settled somewhere in a nice place, surrounded by nature. I have my own art and design studio working on a bunch of great projects.
10. What do you hope to achieve with your art?
I do art mostly for this kind of pleasure which comes from expressing myself and my internal sense of beauty. Second thing is that by art I'd like to reflect some hard to capture moments of transmissions of forms.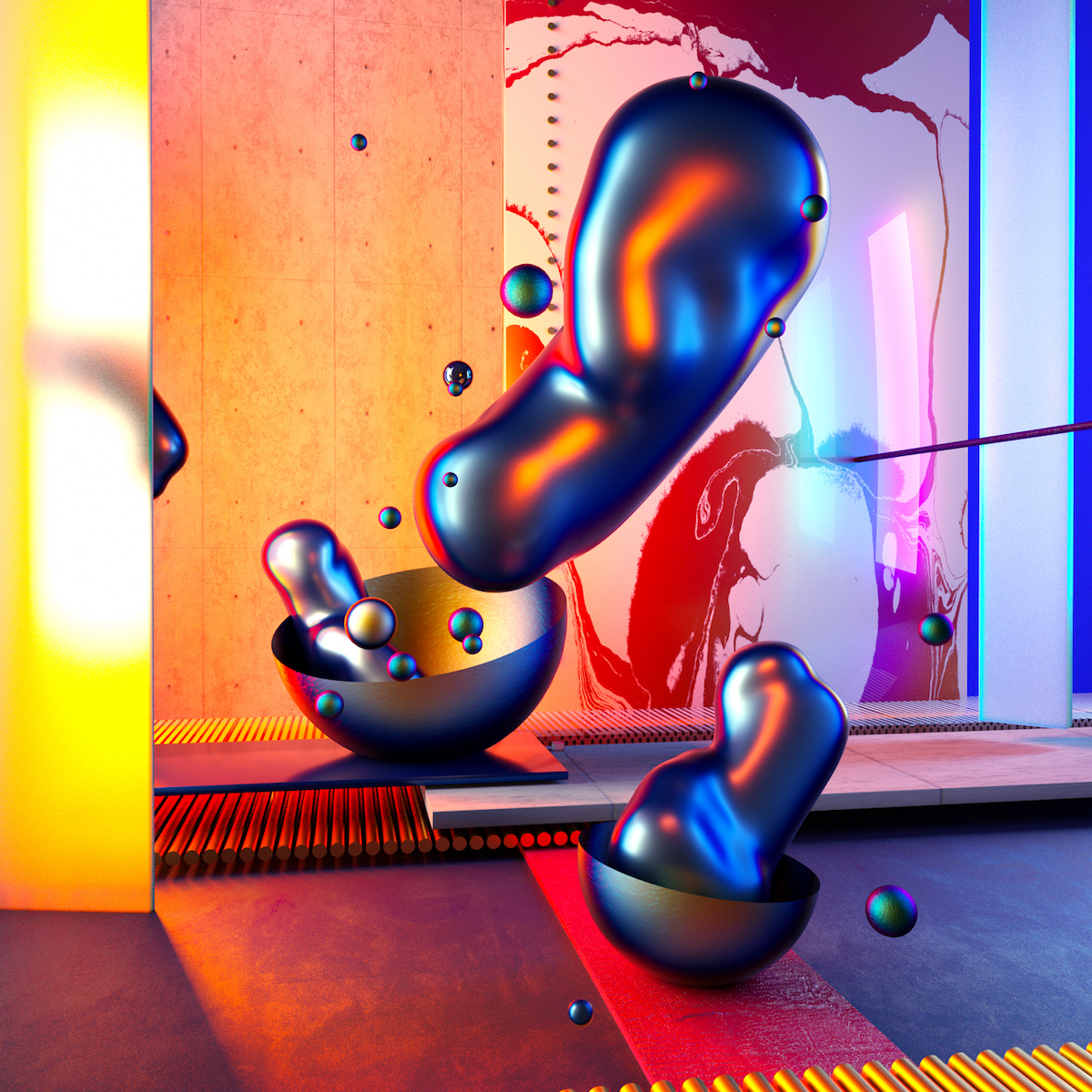 11. Now, tell us a little more about you as a person: what is your favourite food?
I like pancakes with strawberries -it always reminds me of my childhood.
12. Favourite book?
I love Haruki Murakami's books. From Polish writers I like Ryszard Kapuściński.
13. Favourite genre of music?
Mainly electronic music, but I also like listening to different genres. Often instrumental music from movies and series.
14. What are your hobbies?
I like being in nature -walking, cycling, yoga. I love to discover new places while travelling.
15. If you weren't an artist, what would you be?
Stage designer