Instagram:
@belliesartboutique
1. What's your story? Where are you from?
Hi. I'm Isabelle, a freelance illustrator from Belgium currently based in Dortmund, Germany with my boyfriend.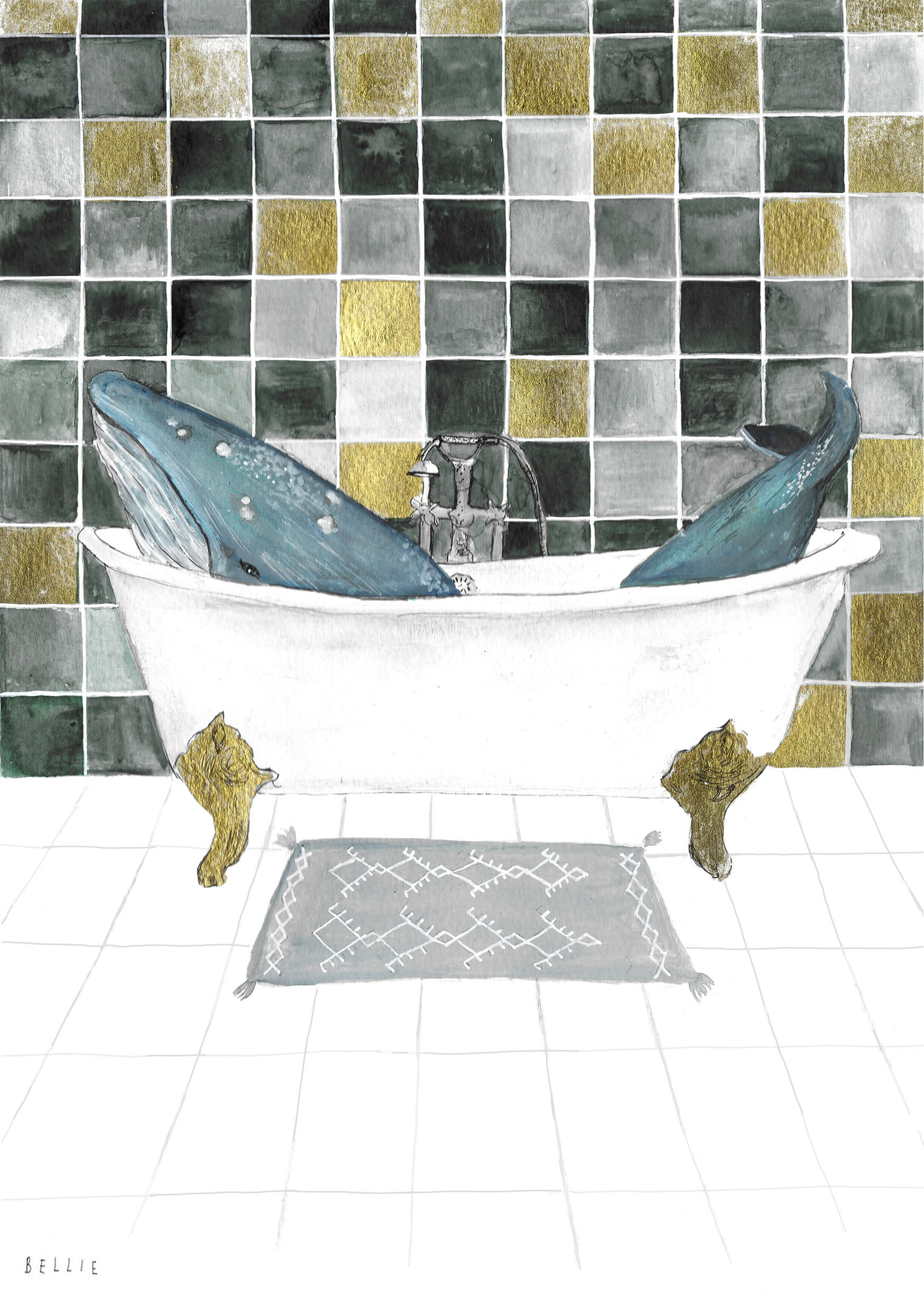 2. Tell us about your aesthetic.
I love nature, traveling and animals. I think my paintings reflect that love. I try to carry the magic of that in my illustrations.
3. What is your favourite medium and why?
Watercolor is my favorite medium. You have to decide where you will place each brush stroke and then let it do its magic. Watercolor is not a medium to be completely controlled and manipulated. Certain colors do things with other colors when placed down and many things happen on dry and wet surfaces that you can't explain. At the moment I am also experimenting with gouache which gives you another freedom!
4. What is your artistic process like?
Before sketching, I collect photos, inspiring photos which I saved during research. I sketch something in pencil, in very soft lines. When I am happy with it, I start painting. I always have something going on in the background. Some music, a podcast,… When I finished the original work, I scan the image and edit it digital.
5. Who and/or what inspires your work?
Nature and traveling are absolutely influences on my work. Experiencing new cultures inspires me in every way.
6. What role does art play in your life? How does it change the way you view the world?
Art plays a very big role in my life as it is always in my head. It changes the way you look around you and let you notice the little details. Art makes you look for inspiration in the smallest things.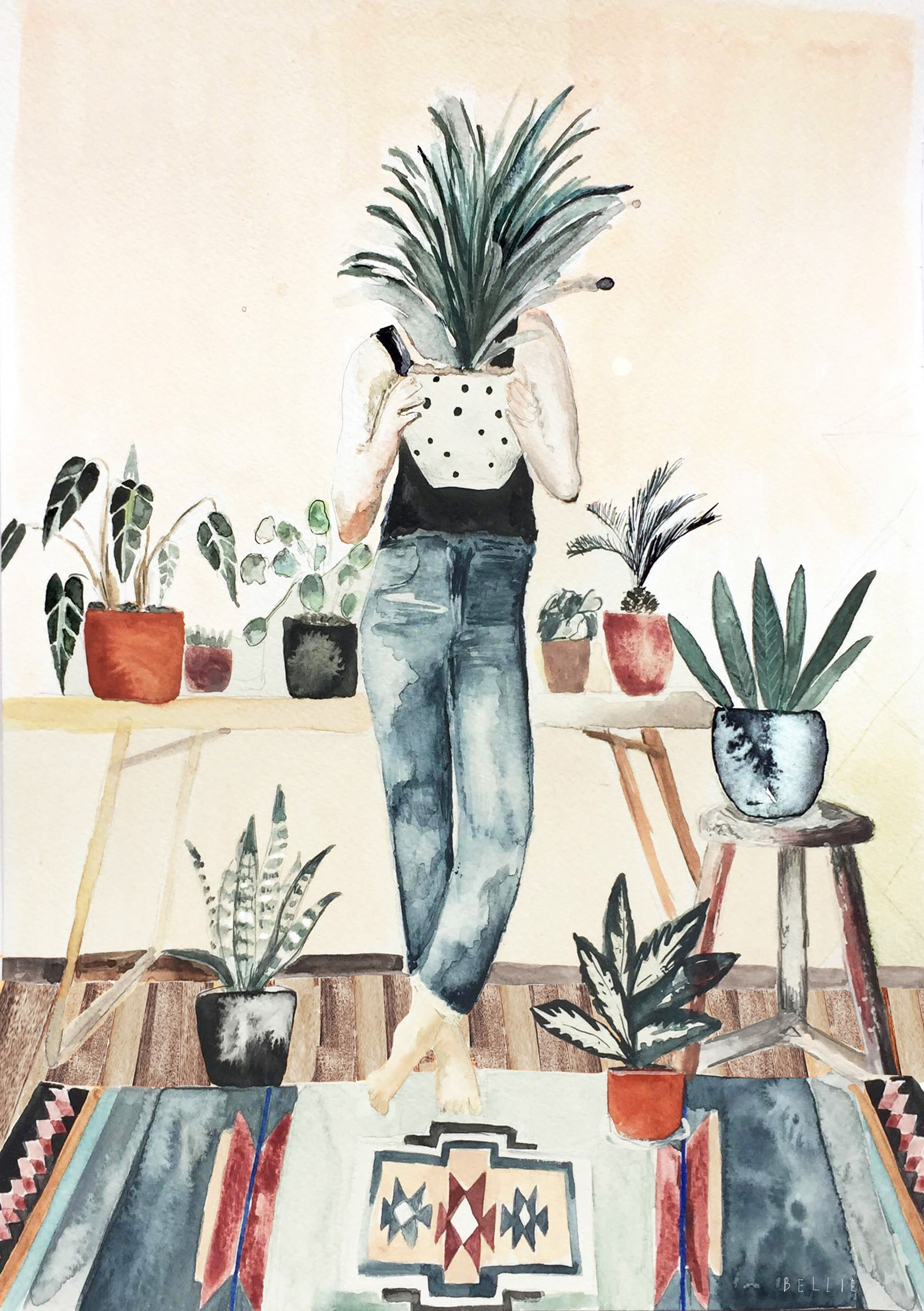 7. Where did you study?
I studied fine arts in high school in Belgium. I did not study illustration after that but chose for a bachelor in Tourism. After this study I realised that illustration is the only thing I want to do. During the bachelor degree I studied a semester in Portugal and did an amazing internship on the Galapagos islands where I also met my boyfriend.
8. Where do you see yourself in five years?
I would love work on the move, to explore the perks of the freedom you can have with freelancing, work on dream projects and develop my art everyday. Someday I also want to give workshops on the move.
9. What about in ten?
I see myself working from a beautiful studio close to the beach in a warm country.
10. What do you hope to achieve with your art?
I hope to inspire people creatively and bring a little bit of happiness to their day.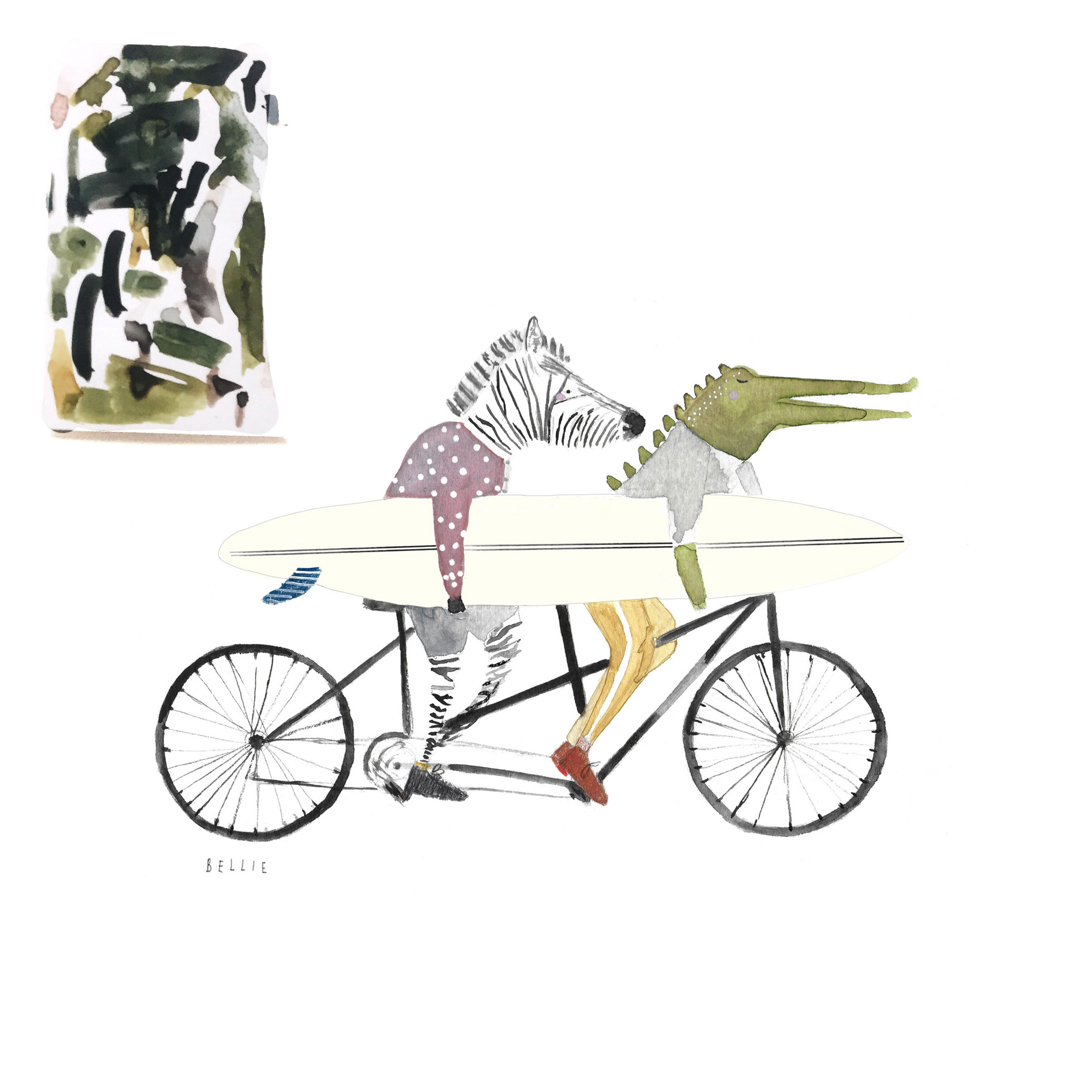 11. Now, tell us a little more about you as a person: what is your favourite food?
Sushi!
12. Favourite book?
On the road from Jack Kerouac
13. Favourite genre of music?
Hmm that mostly depends on my mood. I love all kind of different music and love to experience new genres.
14. What are your hobbies?
I love being active; running, fitness, surfing, snowboarding are my favorite! And painting and traveling of course.
15. If you weren't an artist, what would you be?
I would probably be a whale biologist, a private island caretaker or working for the Charles Darwin Research Foundation on Galapagos.