Instagram:
@binaloguestudio
1.​ ​What's​ ​your​ ​story?​ ​Where​ ​are​ ​you​ ​from?
We​ ​are​ ​binalogue,​ ​a​ ​design-driven​ ​production​ ​company​ ​founded​ ​by​ ​David​ ​Carrizales and​ ​Marcus​ ​Stenbeck. David:​ ​Bogotá,​ ​Colombia. Marcus:​ ​Malmö,​ ​Sweden. Somos​ ​binalogue,​ ​una​ ​productora​ ​de​ ​diseño​ ​fundada​ ​por​ ​David​ ​Carrizales​ ​y​ ​Marcus Stenbeck. David:​ ​Bogotá,​ ​Colombia. Marcus:​ ​Malmo,​ ​Suecia.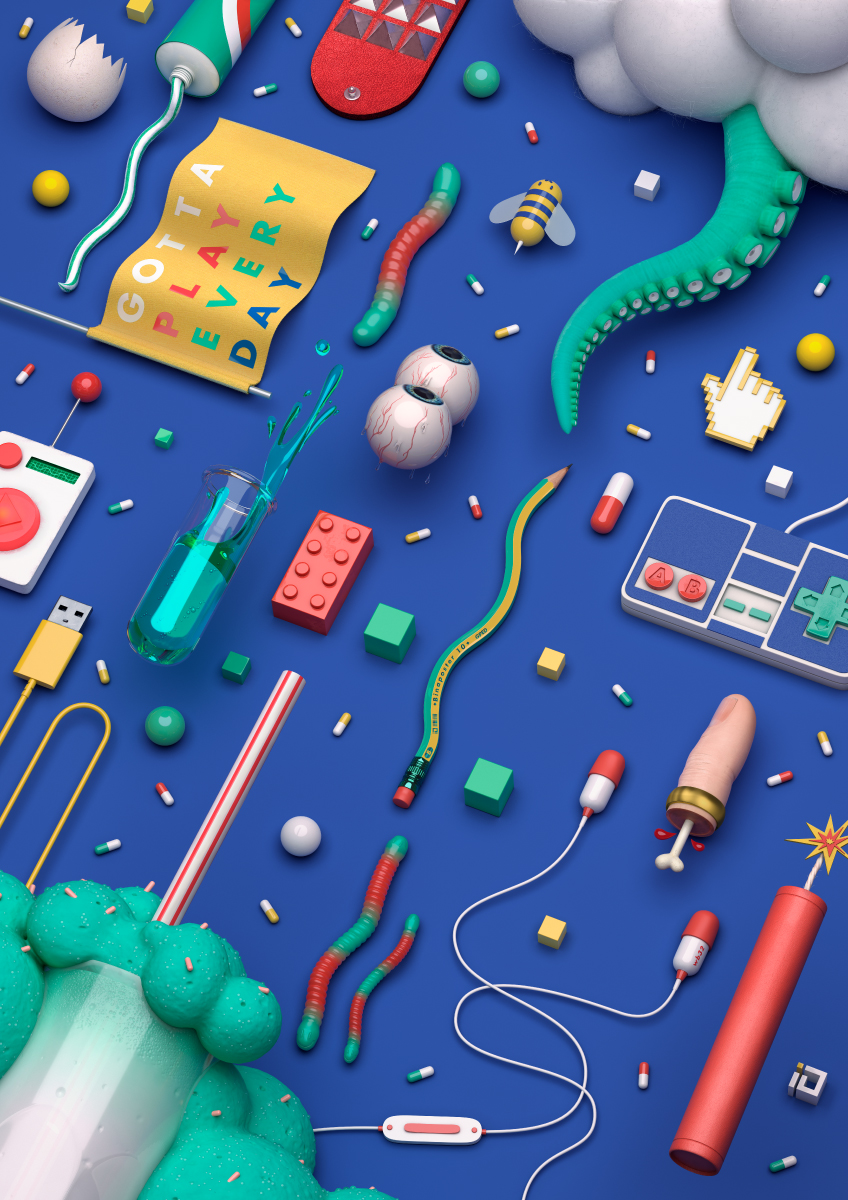 2.​ ​Tell​ ​us​ ​about​ ​your​ ​aesthetic.
We​ ​try​ ​not​ ​to​ ​have​ ​a​ ​set​ ​aesthetic​ ​style​ ​as​ ​we​ ​truly​ ​believe​ ​that​ ​every​ ​project​ ​is​ ​different and​ ​should​ ​be​ ​treated​ ​as​ ​such.​ ​The​ ​concept​ ​and​ ​context​ ​will​ ​dictate​ ​the​ ​style​ ​each​ ​time, not​ ​the​ ​other​ ​way​ ​around. Intentamos​ ​nos​ ​tener​ ​un​ ​estilo​ ​ni​ ​estética​ ​definidos​ ​ya​ ​que​ ​consideramos​ ​que​ ​cada proyecto​ ​es​ ​diferente.​ ​El​ ​concepto​ ​y​ ​contexto​ ​definen​ ​el​ ​estilo​ ​de​ ​cada​ ​proyecto.
3.​ ​What​ ​is​ ​your​ ​favourite​ ​medium​ ​and​ ​why?
We​ ​tend​ ​to​ ​lend​ ​towards​ ​motion,​ ​interactive​ ​and​ ​graphic​ ​design. Nos​ ​inclinamos​ ​hacia​ ​el​ ​motion,​ ​diseño​ ​interactivo​ ​y​ ​gráfico.
4.​ ​What​ ​is​ ​your​ ​artistic​ ​process​ ​like?
As​ ​the​ ​creative​ ​process​ ​is​ ​something​ ​in​ ​constant​ ​fluctuation​ ​and​ ​redefinition,​ ​it's​ ​quite hard​ ​to​ ​define​ ​it.​ ​That​ ​said,​ ​research​ ​and​ ​experimentation​ ​are​ ​always​ ​present. Al​ ​ser​ ​el​ ​proceso​ ​creativo​ ​algo​ ​en​ ​constante​ ​cambio​ ​y​ ​redefinición,​ ​es​ ​algo​ ​difícil​ ​intentar definirlo.​ ​Dicho​ ​esto,​ ​la​ ​investigación​ ​y​ ​experimentación​ ​están​ ​siempre​ ​presentes.
5.​ ​Who​ ​and/or​ ​what​ ​inspires​ ​your​ ​work?
Countless​ ​sources​ ​of​ ​inspiration​ ​constantly​ ​pop​ ​up​ ​left,​ ​right​ ​and​ ​centre. Múltiples​ ​fuentes​ ​de​ ​inspiración​ ​aparecen​ ​constantemente​ ​por​ ​todas​ ​partes.
6.​ ​What​ ​role​ ​does​ ​art​ ​play​ ​in​ ​your​ ​life?​ ​How​ ​does​ ​it​ ​change​ ​the​ ​way​ ​you​ ​view​ ​the​ ​world?
Art​ ​tends​ ​to​ ​be​ ​a​ ​reflection​ ​of​ ​a​ ​community's​ ​pulse​ ​and​ ​what​ ​throbs​ ​underneath​ ​it.​ ​It frequently​ ​plays​ ​the​ ​role​ ​of​ ​its​ ​counter​ ​status-quo.​ ​Therefore​ ​it​ ​provides​ ​ongoing feedback​ ​of​ ​what's​ ​around​ ​us. El​ ​arte​ ​tiende​ ​a​ ​ser​ ​el​ ​reflejo​ ​del​ ​pulso​ ​de​ ​una​ ​comunidad​ ​y​ ​lo​ ​que​ ​bajo​ ​él​ ​subyace.​ ​Con frecuencia​ ​juega​ ​el​ ​rol​ ​de​ ​confrontar​ ​su​ ​status-quo.​ ​Por​ ​lo​ ​tanto​ ​nos​ ​retroalimenta continuamente​ ​con​ ​respecto​ ​a​ ​lo​ ​que​ ​nos​ ​rodea. https://vimeo.com/218499671
7.​ ​Where​ ​did​ ​you​ ​study?
David:​ ​College​ ​of​ ​Fine​ ​Arts​ ​(COFA-UNSW)​ ​&​ ​School​ ​of​ ​Visual​ ​Arts​ ​(SVA)​ ​in​ ​Sydney, Australia. Marcus:​ ​KvB​ ​and​ ​UTS​ ​in​ ​Sydney,​ ​Australia.​ ​Lund​ ​University​ ​in​ ​Sweden.
8.​ ​Where​ ​do​ ​you​ ​see​ ​yourself​ ​in​ ​five​ ​years?
No​ ​idea. Ni​ ​idea.
9.​ ​What​ ​about​ ​in​ ​ten?
See​ ​previous​ ​answer. Ver​ ​respuesta​ ​anterior.
10.​ ​What​ ​do​ ​you​ ​hope​ ​to​ ​achieve​ ​with​ ​your​ ​art?
Entertain,​ ​question,​ ​contrast. Entretener,​ ​cuestionar,​ ​contrastar.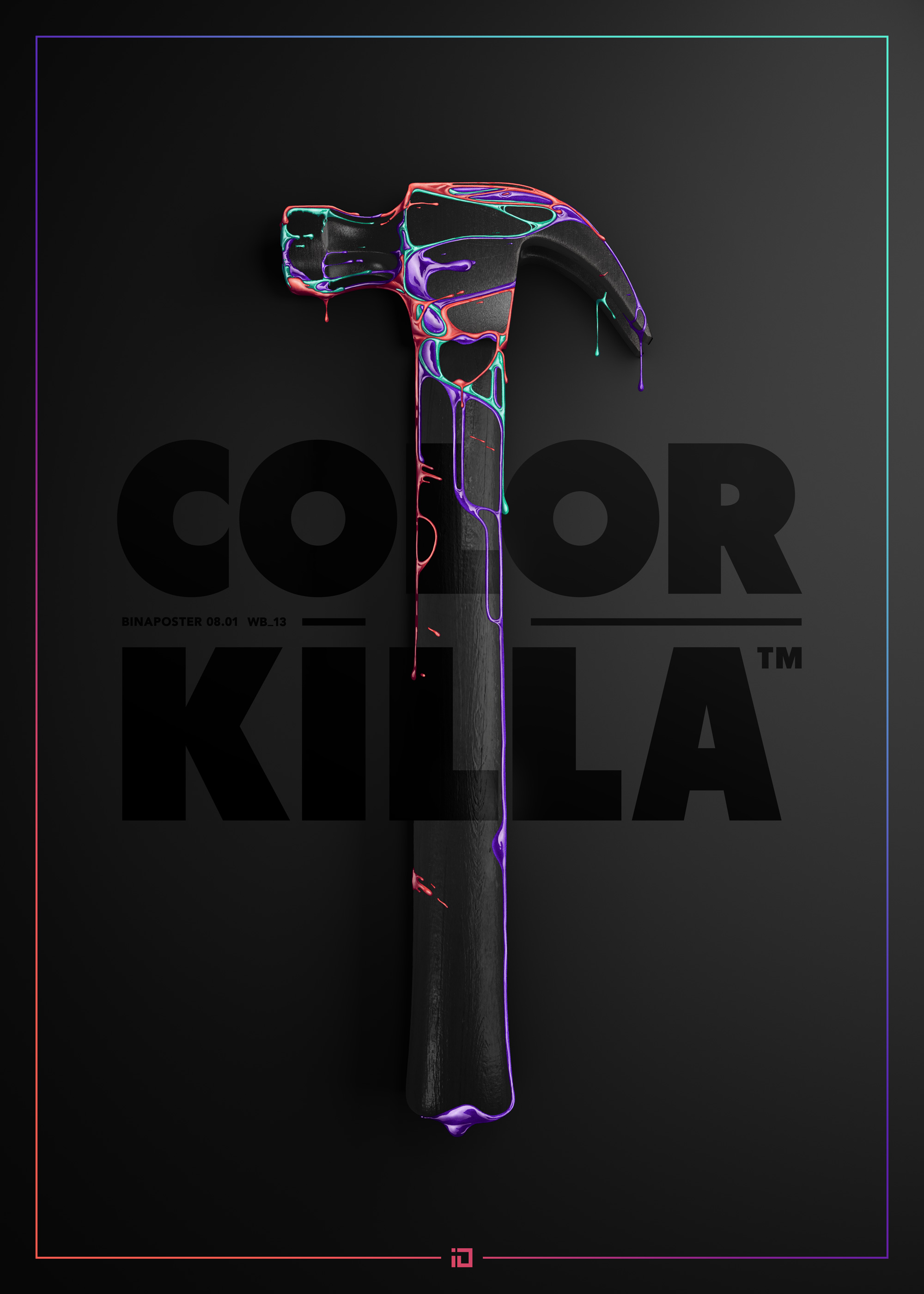 11.​ ​Now,​ ​tell​ ​us​ ​a​ ​little​ ​more​ ​about​ ​you​ ​as​ ​a​ ​person:​ ​what​ ​is​ ​your​ ​favourite​ ​food?
David:​ ​Wisconsin​ ​fried​ ​chicken. Marcus:​ ​My​ ​grandmother's​ ​version​ ​of​ ​Swedish​ ​meatballs. David:​ ​Pollo​ ​frito​ ​de​ ​Wisconsin. Marcus:​ ​Las​ ​albóndigas​ ​suecas​ ​de​ ​mi​ ​abuela.
12.​ ​Favourite​ ​book?
David:​ ​It's​ ​not​ ​possible​ ​to​ ​have​ ​only​ ​one​ ​favourite. Marcus:​ ​The​ ​Catcher​ ​in​ ​the​ ​Rye,​ ​JD​ ​Salinger. David:​ ​No​ ​es​ ​posible​ ​tener​ ​tan​ ​solo​ ​un​ ​favorito. Marcus:​ ​El​ ​Guardián​ ​en​ ​el​ ​Centeno,​ ​JD​ ​Salinger.
13.​ ​Favourite​ ​genre​ ​of​ ​music?
David:​ ​Bachata. Marcus:​ ​David​ ​Bowie.
14.​ ​What​ ​are​ ​your​ ​hobbies?
David:​ ​Design​ ​in​ ​general. Marcus:​ ​Going​ ​running​ ​with​ ​my​ ​dog. David:​ ​El​ ​diseño​ ​en​ ​general. Marcus:​ ​Salir​ ​a​ ​correr​ ​con​ ​mi​ ​perro.
15.​ ​If​ ​you​ ​weren't​ ​an​ ​artist,​ ​what​ ​would​ ​you​ ​be?
David:​ ​A​ ​designer. Marcus:​ ​I've​ ​always​ ​wanted​ ​to​ ​be​ ​a​ ​drummer. David:​ ​Diseñador. Marcus:​ ​Siempre​ ​he​ ​querido​ ​ser​ ​un​ ​baterista. https://vimeo.com/239434167