Instagram: @brittanykellerart
1. What's your story? Where are you from?
My name is Brittany Keller, I am a UX designer by day and an Illustrator by night, as I like to say. I have always loved art and drawing and pursued a design career after high school. At the start of 2020, I bought an iPad and dabbled with procreate, then a few months later during the pandemic I started painting and using my iPad to draw. From that, my art page was born and I have been drawing regularly ever since. I am from Salt Lake City, Utah.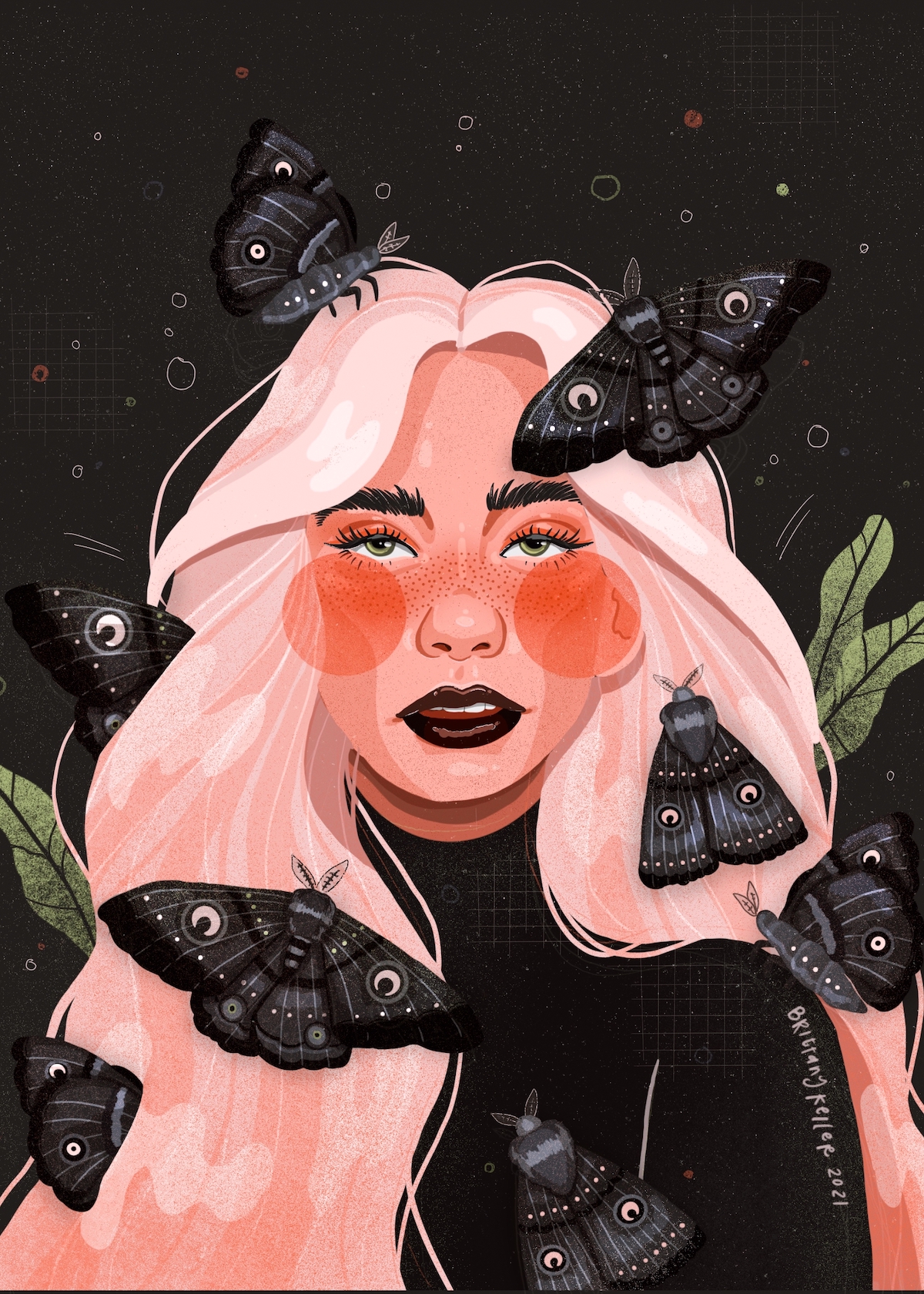 2. Tell us about your aesthetic.
I have been told my aesthetic is unique, I'm not really sure how to describe it. I love capturing beauty and nature with my art as well as letting my creativity run wild. Dreamy, vibrant, and confident is how I like to describe my art.
3. What is your favourite medium and why?
I really love digital art. It blends my love for drawing with my skills in digital design and technology. There is so much versatility and ease with digital art, and there is no cleanup.
4. What is your artistic process like?
I usually find inspiration through Pinterest or Instagram or other artists. I try to collect a bunch of different images, creating a kind of mood board for the piece. I sketch everything out to give myself a strong foundation to work with then bring it to life with color!
5. Who and/or what inspires your work?
When I first started out, I had the idea to create a series of pieces highlighting the women in my life that inspired me and helped me become who I am. My mentor, my mom, my best friends. Really, it is strong women that truly inspire me. Besides that, the group of other creators and artists around me, as well as nature and the sky inspire my work.
6. What role does art play in your life? How does it change the way you view the world?
Art is a huge part of my life. I have always loved art and drawing and being creative in general. It led me to an awesome career as a UX designer and allows me to express myself further with my drawings. I believe art helps open people's eyes to the beauty of their life and their surroundings. Art imitates life, and life is beautiful.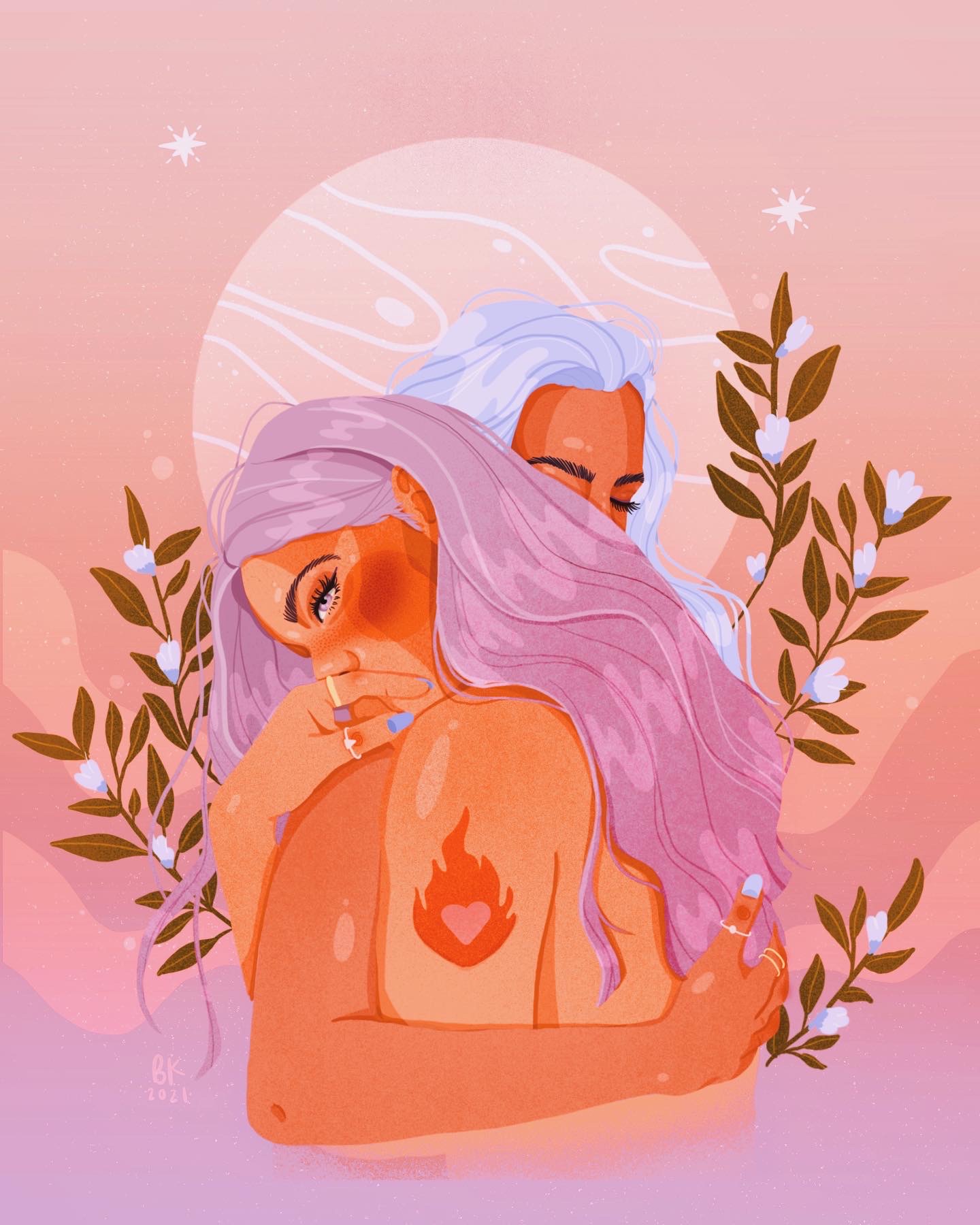 7. Where did you study?
I am a self-taught illustrator but went to Utah Valley University and got a BS degree in Web Design & Development.
8. Where do you see yourself in five years?
In five years, I hope to be working at a creative agency, being able to work on design projects as well as illustration projects in the same space.
9. What about in ten?
In ten years, I would love to be a freelance artist and designer, so I can have the flexibility to be with my family as much as I want. I would love to be able to do the two things I love and be with the people I love.
10. What do you hope to achieve with your art?
I hope to allow my creativity to grow and thrive as well as inspire others. There was never an intention to make a ton of money or be famous because of my art. It was always for myself and my creativity.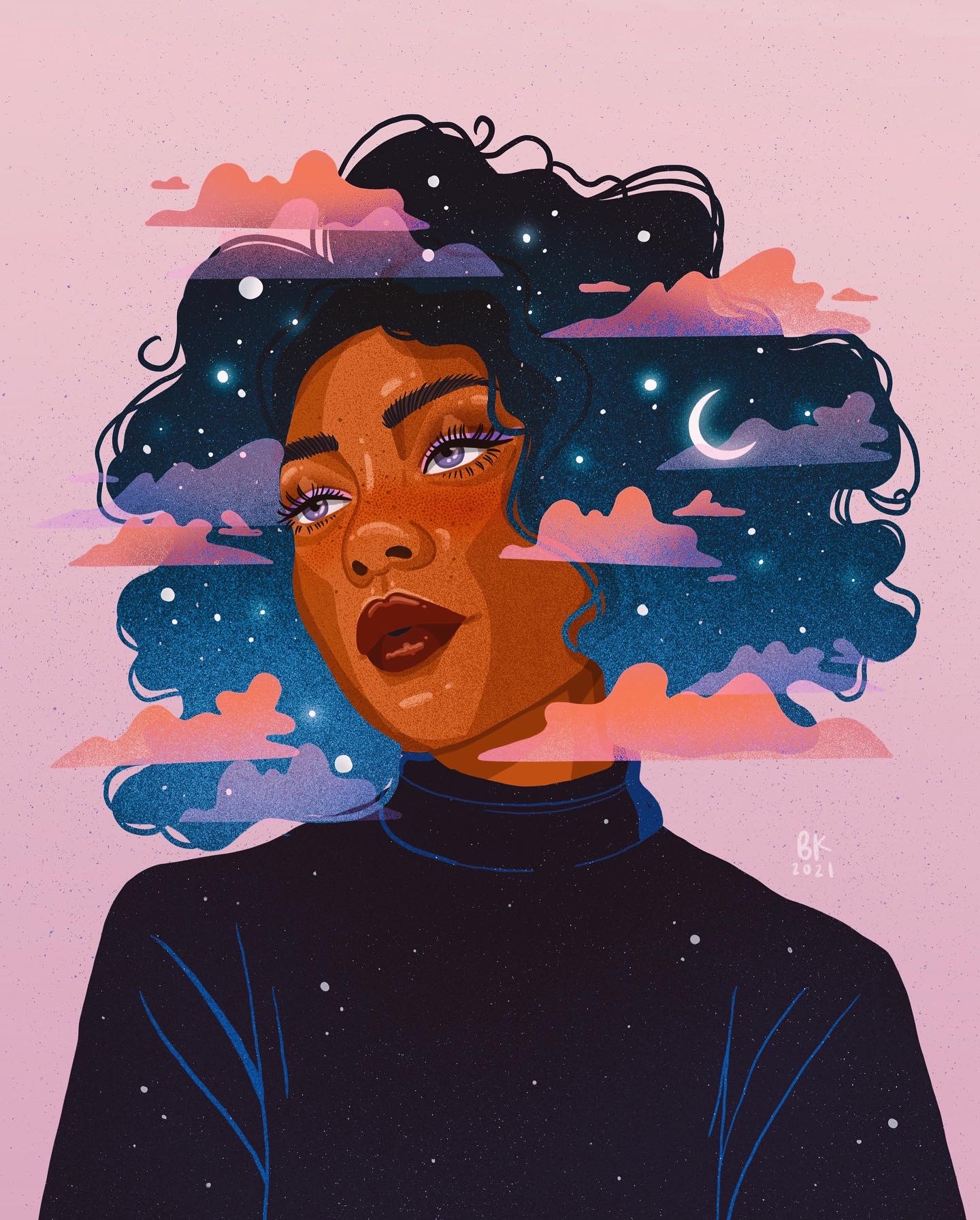 11. Now, tell us a little more about you as a person: what is your favourite food?
I have a simple palate, give me some chicken strips or a pepperoni pizza and I'll be happy.
12. Favourite book?
The Harry Potter series cannot be beaten.
13. Favourite genre of music?
I love pop and alternative indie music.
14. What are your hobbies?
Besides drawing, I love to hike, dabble in photography, work out, and spend time with my friends & family.
15. If you weren't an artist, what would you be?
If I weren't an artist, I would be a designer -oh wait, I am a designer ;) I think art and design is the field I am destined to be in, I would end up here one way or another.