Instagram:
@catfinnieillustration
Twitter:
@catfinnie
Dribble:
www.dribbble.com/catfinnie
Website:
www.catfinnie.co.uk
1. What's your story? Where are you from?
I've lived most of my life in England and it's where I was born but my parents are from Scotland. I live in London now and I love this city - it's so full of all kinds of culture and fascinating history and there are loads of free galleries and museums for a freelancer to go to for inspiration when needed.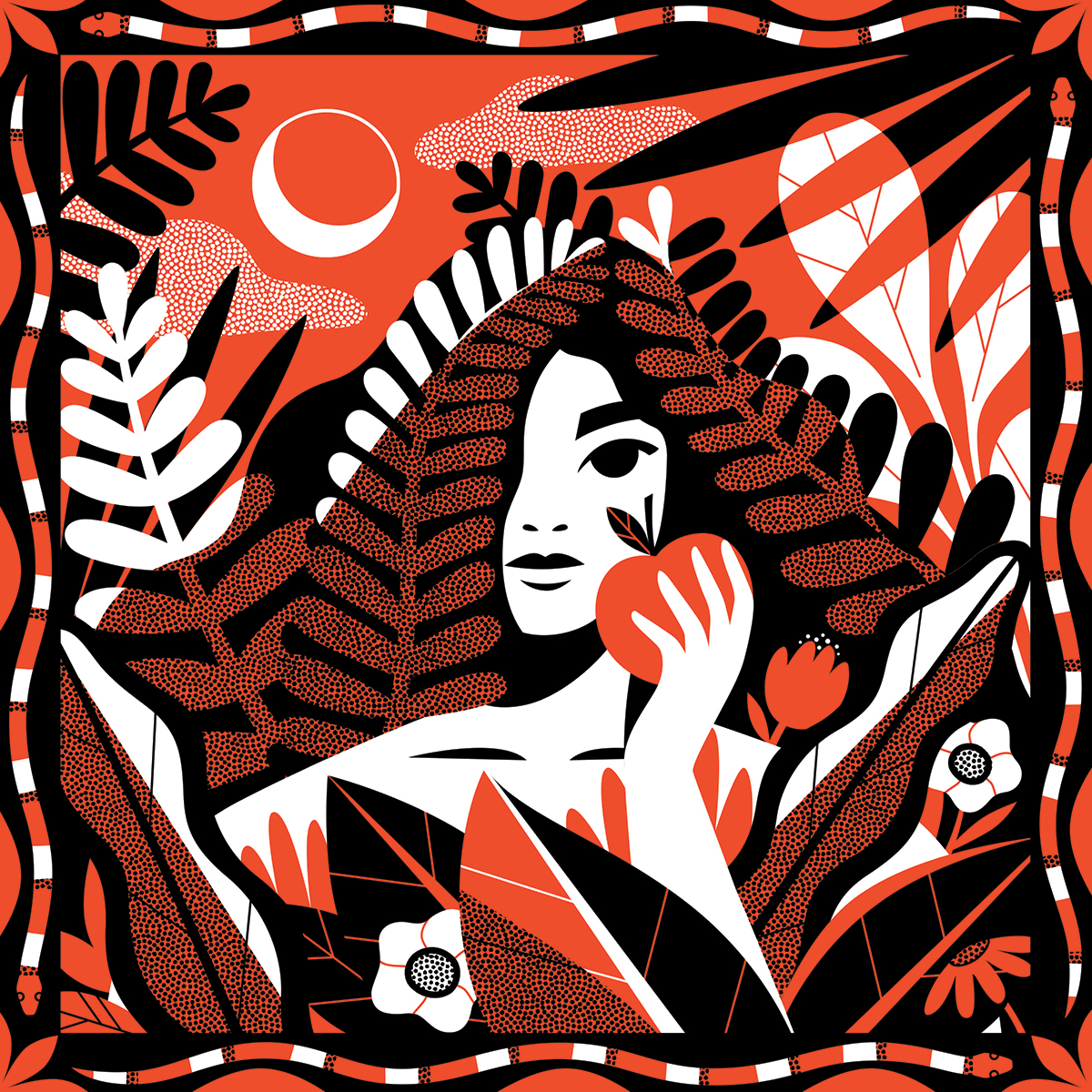 2. Tell us about your aesthetic.
I'm still kind of figuring it out and maybe always will be. In truth, I'm a bit less interested in a specific aesthetic than in the ideas it serves as a vehicle for. That said, I seem to use a lot of colour and I have a fondness for symmetrical compositions that centers a character as the hero of the piece, almost as in religious icons or classical portraits.
3. What is your favourite medium and why?
I like working digitally. I just really enjoy the versatility of creating using Photoshop. I need to be able to easily adapt a piece of work as I go along; for me, it's part of the process to try things out and see what's working or not. Digital is a really flexible and convenient medium for that type of process.
4. What is your artistic process like?
For example, on an editorial illustration, I'll first research my subject - image search on related themes and any strong visual ideas I already have, then work up some rough sketches, usually drawing out the same concept a few times to get it right. Next, I scan my sketch in and then work over the top of it, using vectors in Photoshop to block out shapes. As I go along, I'll add gradients or texture where I think it works, trying things out as I go. I usually have an idea about colour too, when I begin, but it might change as I build up the illustration.
5. Who and/or what inspires your work?
People I'm inspired by - Angela Carter, Haruki Murakami, René Magritte, Remedios Varo, Jorge Luis Borges, Gabriel Garcia Márquez, Hayao Miyazaki, Tove Jansson, Ursula Le Guin. I think it's fair to say I'm drawn to fantastical and surreal imagery. I like things that have the quality of belonging to a dream.
6. What role does art play in your life? How does it change the way you view the world?
Art is everything. It's a way to connect ourselves to a wider consciousness outside of our own narrow perspectives and it's a way to share the ideas that are most difficult to articulate. The language of art is a mystery; it lets us catch a glimpse of the unknowable.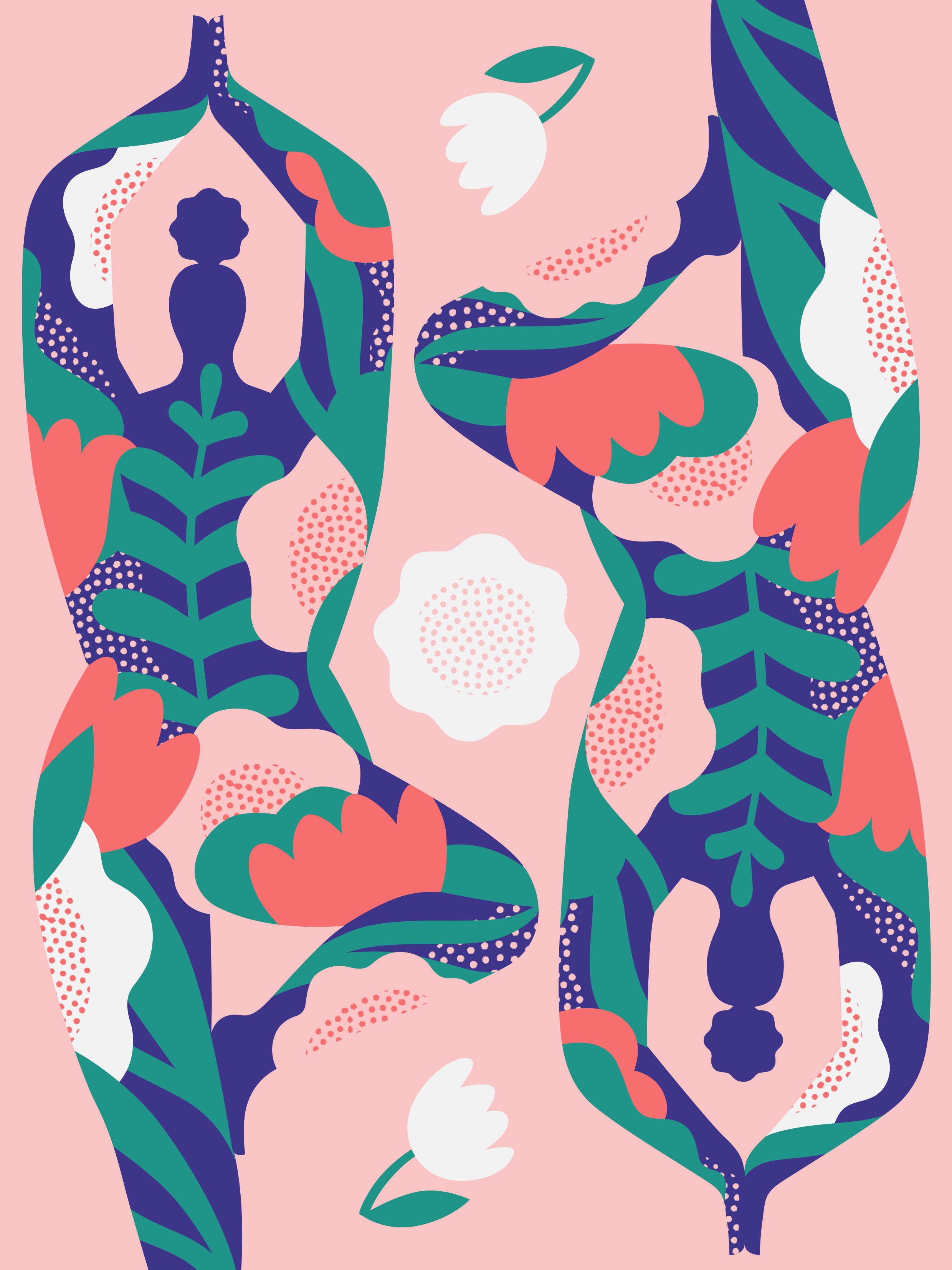 7. Where did you study?
An art foundation at Winchester School of Art and a graphic design degree at Nottingham Trent University.
8. Where do you see yourself in five years?
Hopefully paying my bills! But actually, I'd like to work more in animation and in editorial illustration. I'd also love to be in a position to champion for better diversity in animation and illustration - it's something I'm very passionate about.
9. What about in ten?
I hope I can continue to develop my personal work and maybe begin to tie some of the common threads and themes into longer narratives. Maybe one day I will tell my own stories as a writer as well as an artist.
10. What do you hope to achieve with your art?
I hope that people will connect with it. I see art as a way of thinking, so I hope that making it will make me somehow a little wiser or at least be a good use of my time.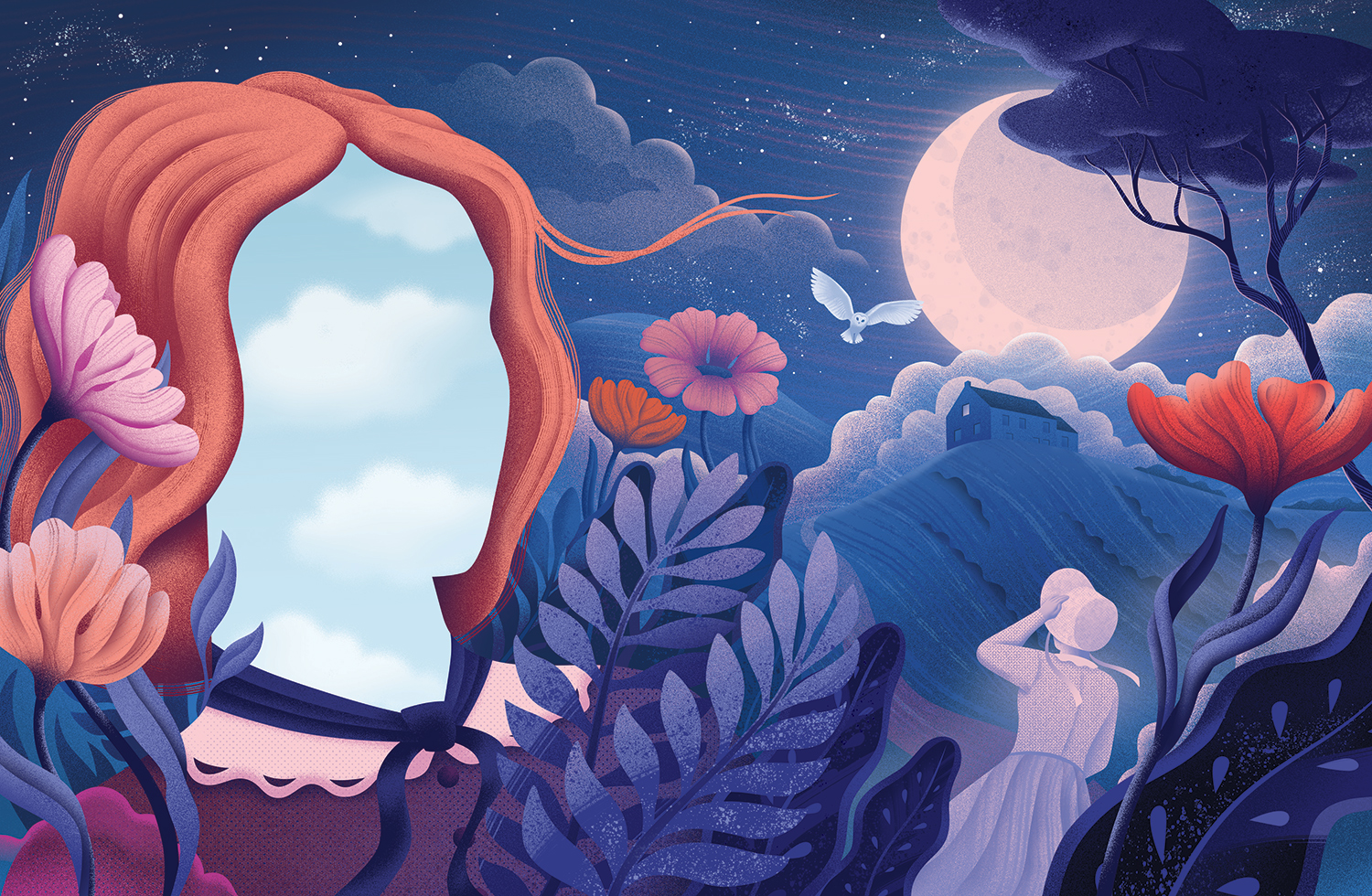 11. Now, tell us a little more about you as a person: what is your favourite food?
If it's cold and raining, I love to go to a ramen restaurant, sit at the bar and eat that comforting dish.
12. Favourite book?
I love Angela Carter's 'The Bloody Chamber & Other Stories', in which she draws out the essence of traditional fairy tales to create her own extraordinarily potent stories, which often turn the original material completely upside down and inside out.
13. Favourite genre of music?
I really enjoy a lot of different music. Right now, I'm hooked on Janelle Monae's 'Dirty Computer' but also Deafheaven's 'Ordinary Corrupt Human Love'. Shout out also to U.S. Girls and Dessa.
14. What are your hobbies?
I started running a couple of years ago and that's become a thing that I do. I'm trying to run The Great South Run every year if I can.
15. If you weren't an artist, what would you be?
I think I would have tried to be a writer of some sort. A journalist, perhaps. I'm very interested in politics and understanding the world that we live in and in exploring ways that things could be improved.