Instagram:
@cburkeceramics
Twitter:
@cburkeceramics
Facebook:
www.facebook.com/CharlotteBurkeCeramics
Website:
www.charlotteburkeceramics.com
1. What's your story? Where are you from?
I grew up in a small town called Wootton Bassett in Wiltshire, before moving to Cardiff to study Ceramics at Cardiff Metropolitan University in 2012. My decision to study in Wales was solely based on the city itself, full of diversity in both its people and location, I fell in love with the place almost instantly.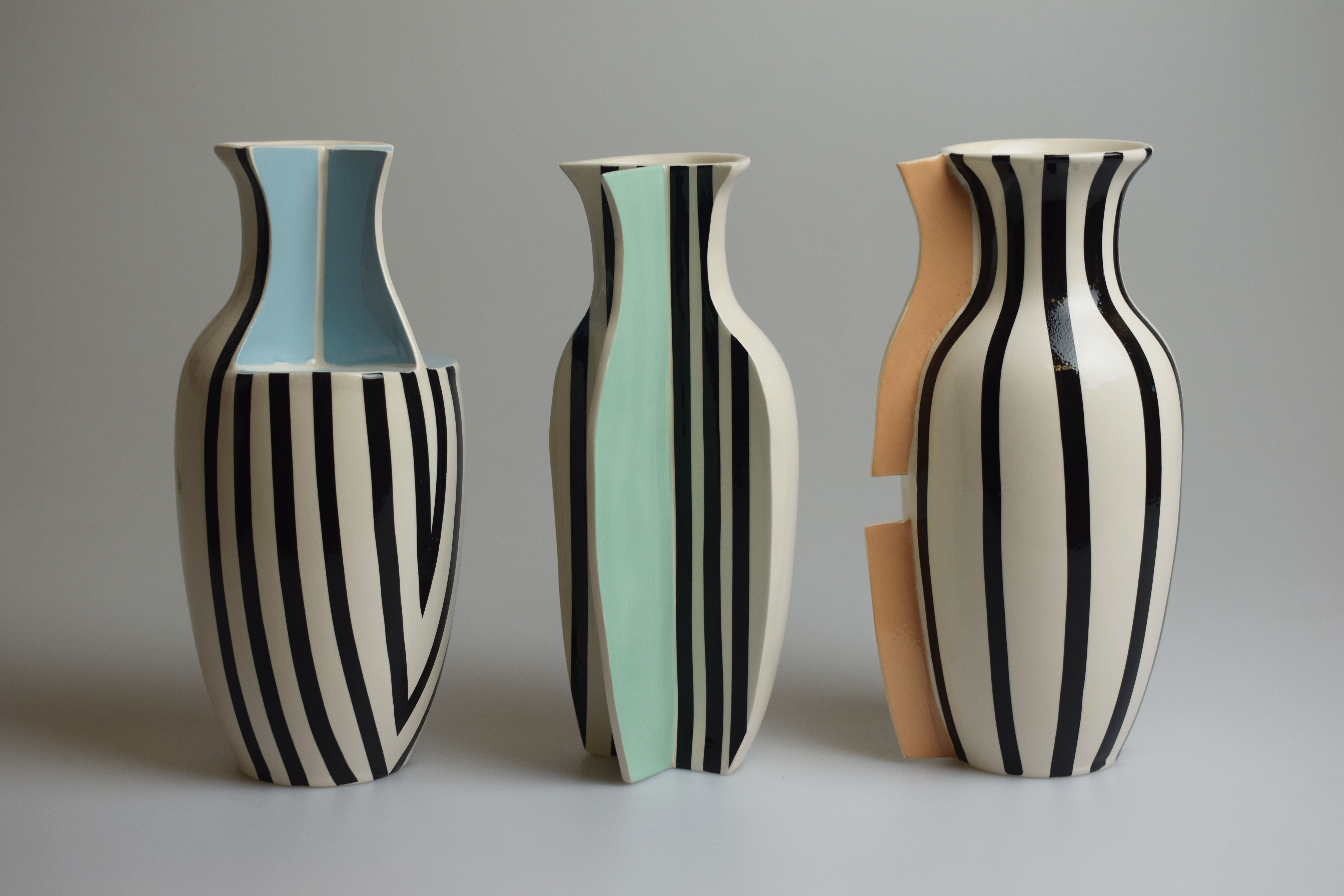 2. Tell us about your aesthetic.
My aesthetic come from a combination of geometrics forms in partnership with cubism to create a contemporary approach to both my making and design. My colour palette is one that I feel embraces post-modern trends with a touch of femininity in hope of creating something truly unique and bespoke.
3. What is your favourite medium and why?
My favourite medium to work in is obviously clay, the main reason I decided to study ceramics was because I felt like I had done everything else and wanted to try something new. Having now worked with it for a number of years I feel mostly drawn to its ability to seen both as craft and art and I enjoy playing with that idea.
4. What is your artistic process like?
Many people don't realise that the true essence of my style and making comes from collaging my forms through paper first. By cutting and resembling several forms I begin adding colours and patterns to help visualise the potential of my ideas before even touching clay. I then create moulds out of plaster and use them to slip cast my vases before cutting them up and playing with their forms. They are then fired, glazed, fired again, then decorated in colour before again (you've guess it!) fired.
5. Who and/or what inspires your work?
I wouldn't be a true art student if I didn't say that I am inspired by the likes of Picasso and Matisse! Who can't get enough of them? But one of my most recent source of inspiration has been of work of Betty Woodman. The real beauty of her work lies within her ability to show ceramics as more than just a material but an art form in its own right.
6. What role does art play in your life? How does it change the way you view the world?
Art has always been a way of escaping from the real world for me and an adventure into my own imagination. There has never really been a time in which I think I haven't drawn or been creating. I was and continue to be supported by a family who has always encouraged me to be anything I wanted to be, and art does just that and more. Art enables you to see world beyond its imperfections and create different ways of seeing through making.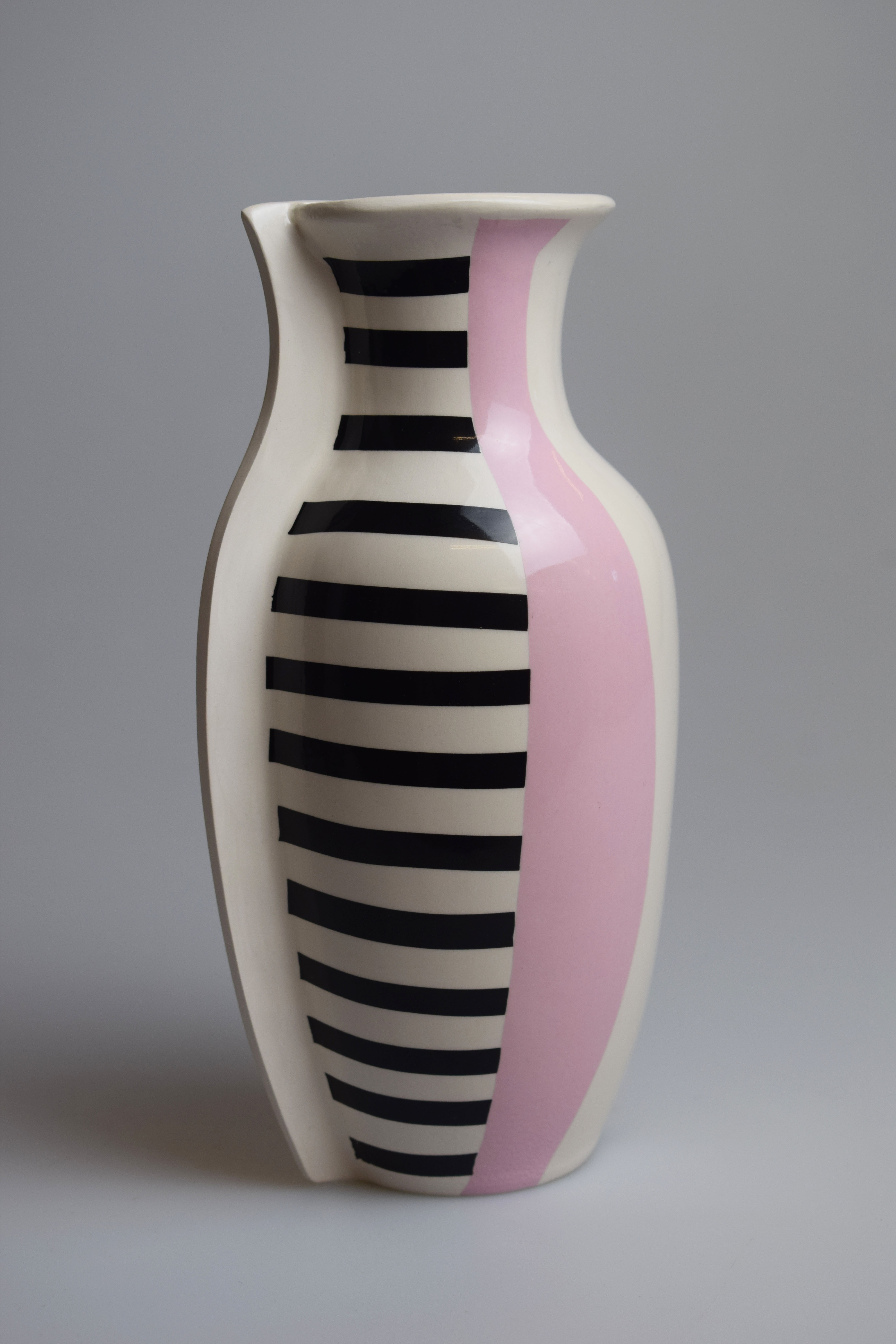 7. Where did you study?
I began studying Art and Design at Royal Wootton Bassett Academy at GCSE Level before going on to further study in the same institute and subject at A Level. I credit my beginnings to my art teacher Laura Milne who first introduced me to ceramics and its capabilities and encouraged me to study a foundation degree before venturing to Cardiff.
8. Where do you see yourself in five years?
Well I have just set up my first proper studio space this year with my first exhibition in November. I am starting a PGCE course in Post Compulsory Education in September so my hopes are to become an art teacher whilst continuing to make on the side. As all artists, I hope to make this a living full-time but for these next couple of years I am going to work on my career and gaining a name.
9. What about in ten?
I would like to think I would still be making whilst raising a family of my own. Maybe win the lottery if I'm lucky, if not would be happy to know that I am still running a business, teaching and inspiring the next generation of artists and makers.
10. What do you hope to achieve with your art?
I hope to achieve a name for myself and change the way people seeing and interact with everyday objects in their homes and ceramics. I want to make ceramics seen as more than just craft and help to get it seen more in the fine art world.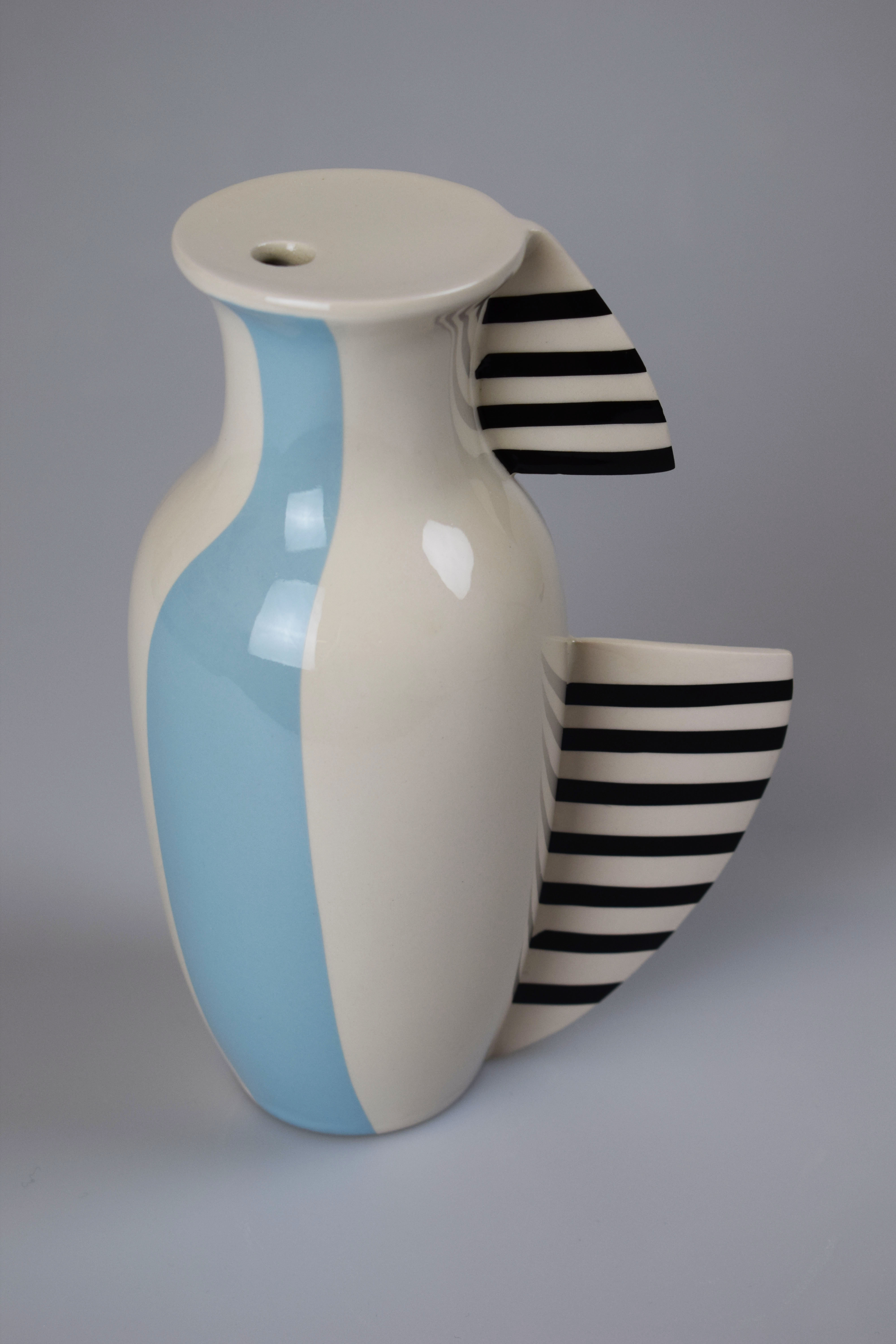 11. Now, tell us a little more about you as a person: what is your favourite food?
Steak. No sauce. Just cooked medium and that will do me fine. Yes, I'm not a cheap date.
12. Favourite book?
Me before You by Jojo Moyes. I am an incurable romantic.
13. Favourite genre of music?
I like most music, my favourite go to song when working in the studio is Under Pressure by Queen & David Bowie. Can't beat a classic.
14. What are your hobbies?
Outside of the studio I am a parent to my three guinea pigs, Smithy, Grey and Whizbee and enjoy going home to my dog daughter Nessa and her brother Casper whilst catching up with friends and family.
15. If you weren't an artist, what would you be?
I would probably be a zoo keeper specialising in otters. How could you not want to be?