Instagram:
@celanbouillet
Facebook:
www.facebook.com/CelanBouilletArt
Website:
www.CelanBouillet.com
1. What's your story? Where are you from?
I am originally from a small town in Georgia; I grew up next to a wildlife reserve and a daylily farm. After studying abroad in Costa Rica in college, and later finishing my Bachelors during independent study in Germany, I got the travel bug and have been bouncing from place to place ever since. This early exposure to nature and love for travel is where I draw the most inspiration for my work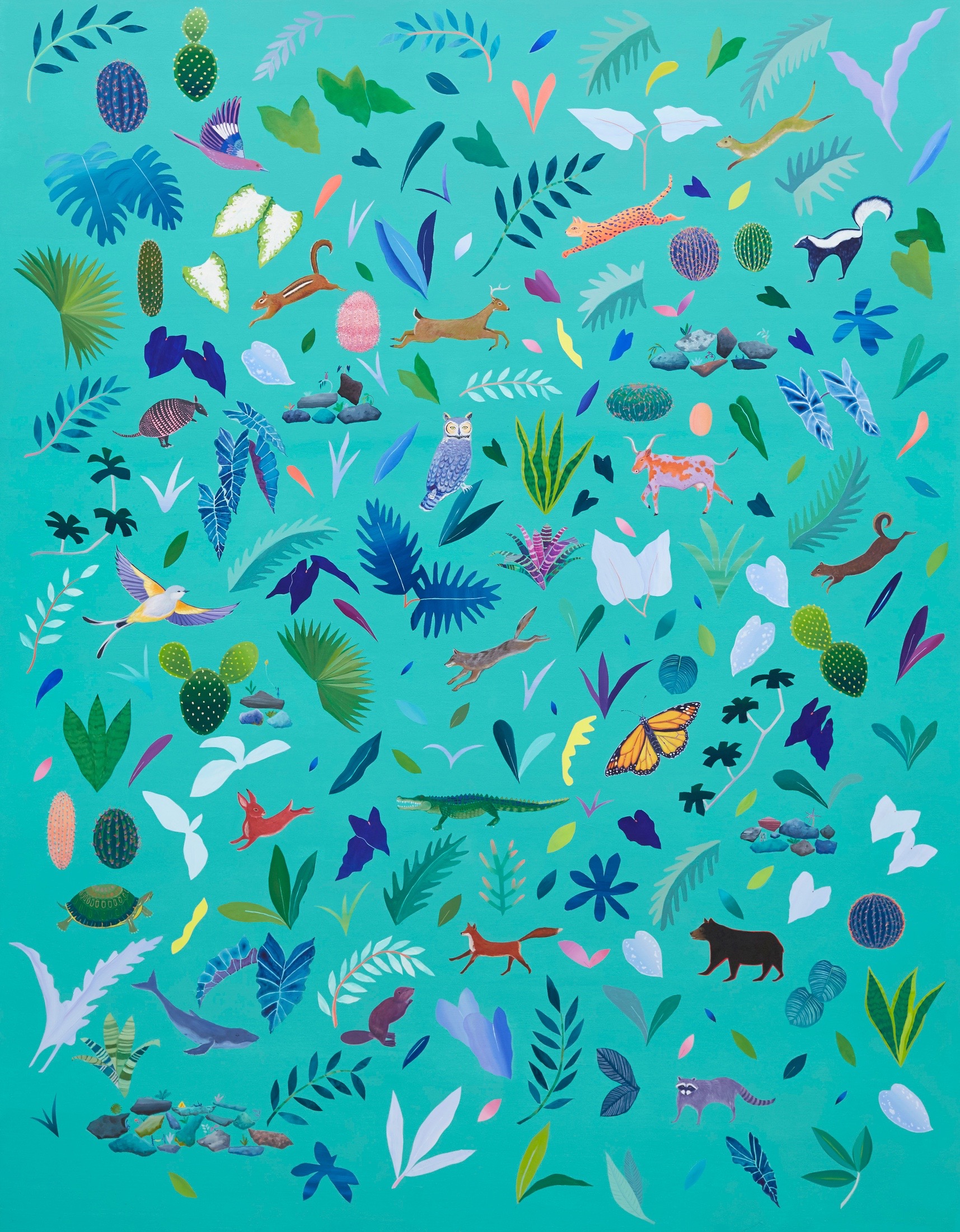 2. Tell us about your aesthetic.
I try to capture the grandness of the natural world and our complex relationship with it. I use Eastern sense of space and elements of miniature. Love using abstract painterly marks while painting narratives, although the work has been a bit more controlled lately.
3. What is your favourite medium and why?
Gouache, hands down. I love the velvety quality and the many ways paint can be applied. For works on canvas though, I find myself using acrylic and oil.
4. What is your artistic process like?
I do a lot of research before beginning a new body of work. I need to know how the narrative will flow through the pieces and how that will translate through color and composition. I do many pencil studies before moving onto a color collage study. These are especially intricate right now since my current body of work is inspired by tapestries and maps. From there, I use the studies to inform the larger scale pieces.
5. Who and/or what inspires your work?
Travel. Maps. Textiles. Folk Art and Folk Tales. Inspired by Artists like Rene Magritte, Georgia O'keeffe, and Henri Matisse. To present day geniuses like David Hockney, Jules de Balincourt, and Peter Doig.
6. What role does art play in your life? How does it change the way you view the world?
I can't imagine my life without art. It's how I process my experiences and is the most complete expression of who I am. Whenever I need a moment of calm, I know I can head to my studio; but it's also the place where I can struggle through the puzzle of a new painting and challenge myself in new ways. I know that when I step out into the world, I'm soaking up all the bits and pieces around me that will show up in my work at unexpected times.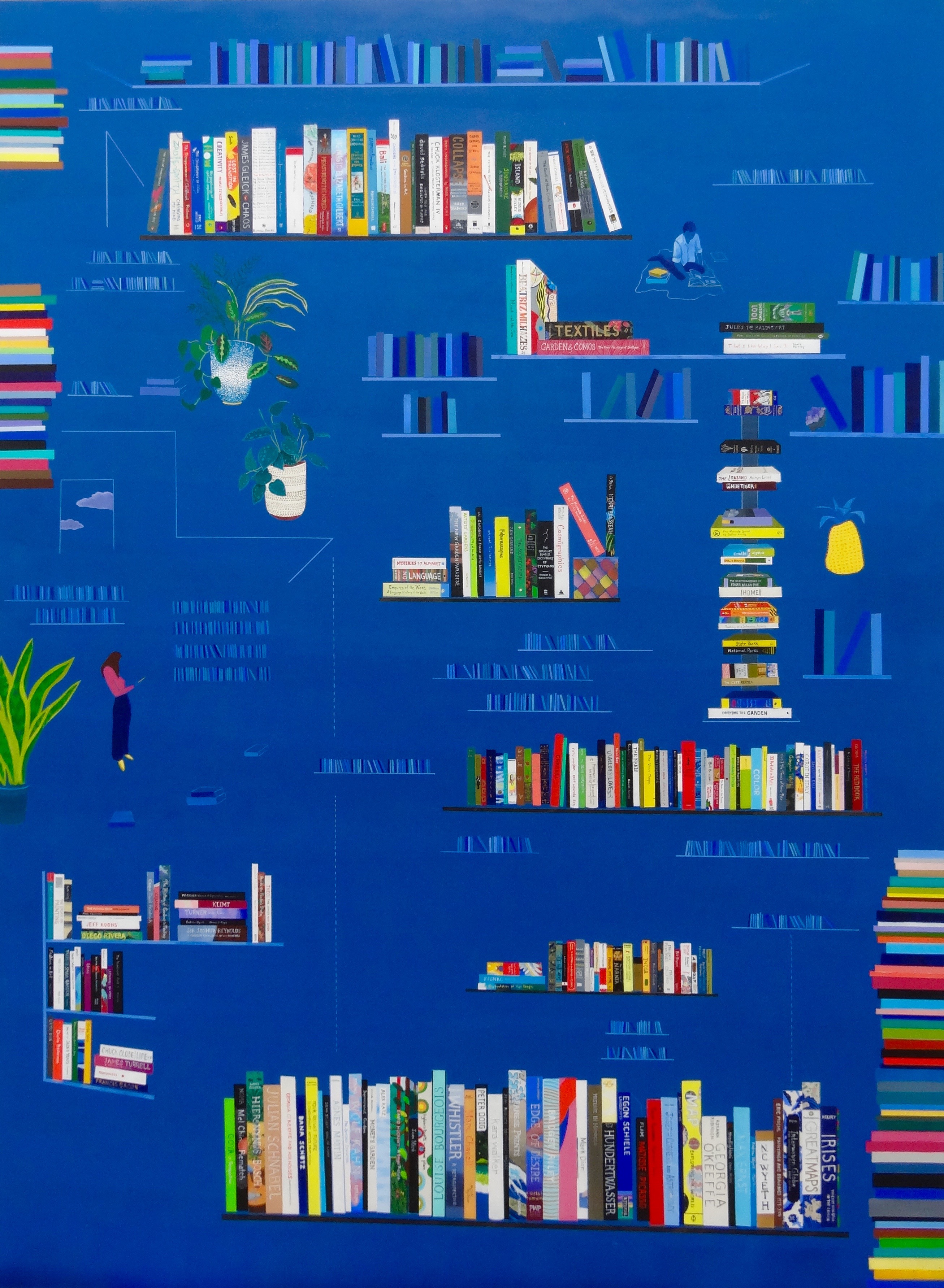 7. Where did you study?
I received my BFA in Painting and BA in English from the University of Georgia. I completed my MFA at the Maryland Institute College of Art.
8. Where do you see yourself in five years? Working in an agency?
Gallery shows. Working with designers to create fabrics. Writing children's books. Art residencies. Traveling for inspiration.
9. What about in ten?
My first museum show. And a little more of the same from above.
10. What do you hope to achieve with your art?
I feel like with each new painting I increase my visual vocabulary and it gets me a little closer to the story I want to tell. I hope to capture the awe I feel of the natural world and our place in it. My work is fun. How many people have the luxury of saying that?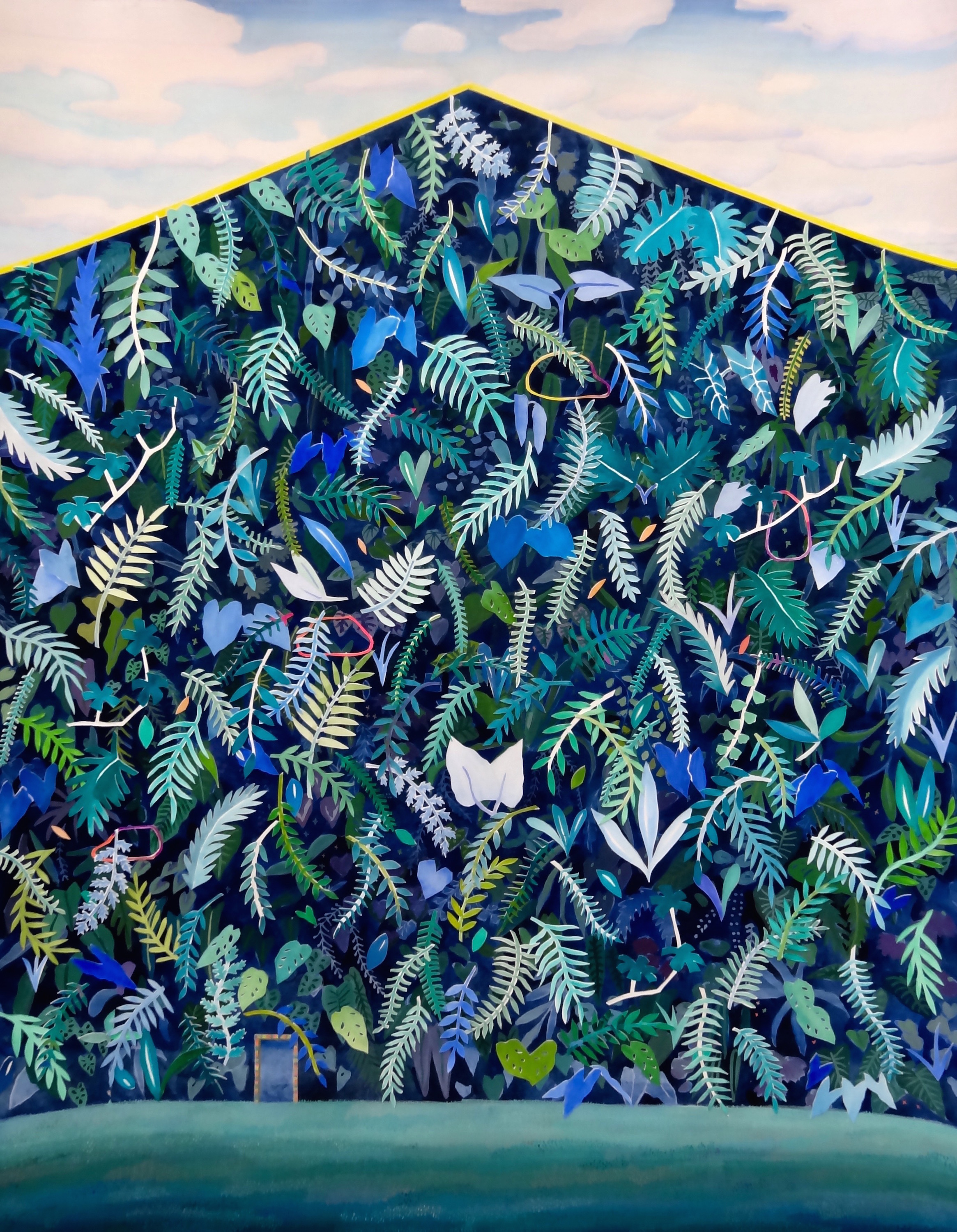 11. Now, tell us a little more about you as a person: what is your favourite food?
Anything with Curry. And mochi.
12. Favourite book?
Invisible Cities by Italo Calvino and Interpreter of the Maladies by Jhumpa Lahiri. I love short stories of any kind, but Lahiri's in particular always awakens my imagination and pulls at my heart strings. I also love all travel literature. Present and Past. From Marco Polo to Bill Bryson.
13. Favourite genre of music?
Bluegrass –the lyrics get me every time
14. What are your hobbies?
Amateur gardener. Sketchbook and journal enthusiast. Avid reader. And again, travel. It informs my work.
15. If you weren't an artist, what would you be?
I guess I would run a tree house bed and breakfast and soak up all the incredible stories of people passing through. . . and still have an art studio upstairs. . .