Instagram:
@ellolovey
Twitter:
@ello_lovey
Website:
www.rhiannawurman.com
Etsy:
www.ellolovey.etsy.com
1. What's your story? Where are you from?
Hello! I'm Rhianna. I'm a freelance illustrator and also designer for my own paper goods company called Ello Lovey. I was born and raised in the big ol' state of Texas but moved to Asheville, North Carolina with my artist husband in 2012. We love living in the mountains near family with our incredibly charismatic golden retriever Radley.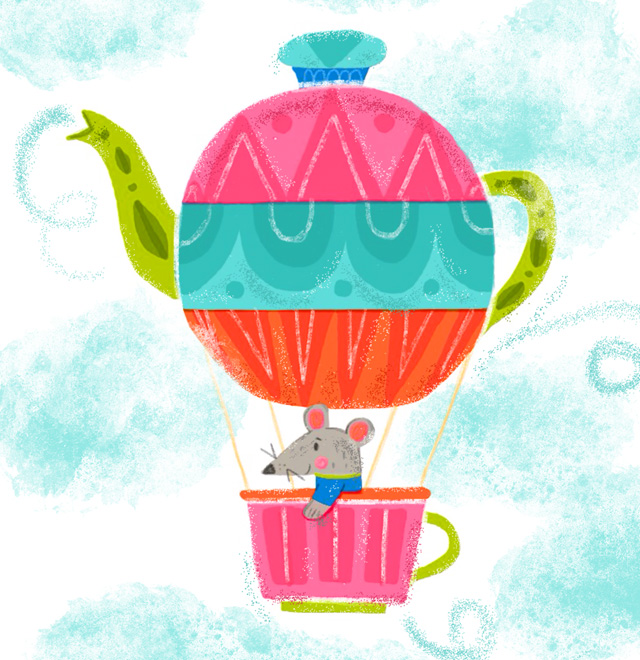 2. Tell us about your aesthetic.
My style is definitely playful and cheerful. I opt for simpler shapes and limited color palettes. I think most of what I do has a bit of a retro feel to it.
3. What is your favourite medium and why?
As much as I love sketching with pens and pencils, I love the ease and flexibility of working with digital mediums like Photoshop and Illustrator. I love being able to instantly add texture with brushes and play with color themes at the drop of a hat.
4. What is your artistic process like?
First I'll create a mood board on Pinterest to get ideas flowing and start with rough pencil sketches on paper. Then I take a photo of my sketches and trace simple shapes in illustrator. After that, I take the shapes into Photoshop, overlaying my sketch with more detail on top. I add layers of texture and line work, refining my illustration as I go.
5. Who and/or what inspires your work?
I find inspiration for my work in the woodland scenery and animals that surround our home, vintage children's books as well as vintage ads and packaging. I also get inspired to create when I learn from an experience. Life is constantly inspiring that way!
6. What role does art play in your life? How does it change the way you view the world?
Art is such an essential part of my life and always has been. It helps me express my inner thoughts and emotions when I find them hard to verbalize. I always find myself focusing on elements out in the world that can somehow be incorporated into my design work. My husband and I are both artists living in an art centered-community. We feed off of each other's creative energy and motivate each other when needed.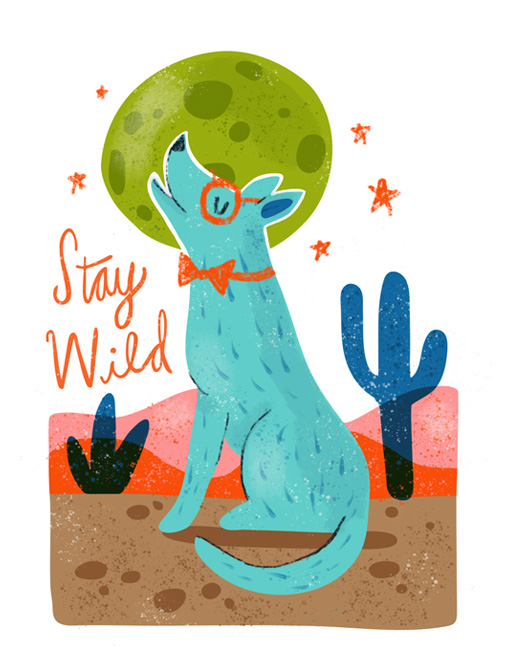 7. Where did you study?
I originally studied fashion design, but after a year of schooling, I knew it wasn't the path for me. I switched to graphic design with the guidance of one of my professors. I earned my Associate's degree in Visual Communications from Brookhaven Community College in Dallas. I had such wonderful teachers who were passionate about design and I knew I was where I was supposed to be.
8. Where do you see yourself in five years? Working in an agency?
I still see myself doing freelance illustration in the next five years but I hope to also be illustrating children's books! It's always been a goal of mine. I'd love to be represented by an agency in the future.
9. What about in ten?
Maybe reading children's books I've written and illustrated to my own children. I'd also love to create pop-up books to inspire imagination in children the way they've always inspired me. I would love to continue growing in my freelance illustration work as well.
10. What do you hope to achieve with your art?
I want people to feel happy and inspired when they see my art. Hopefully it will give them a fresh perspective.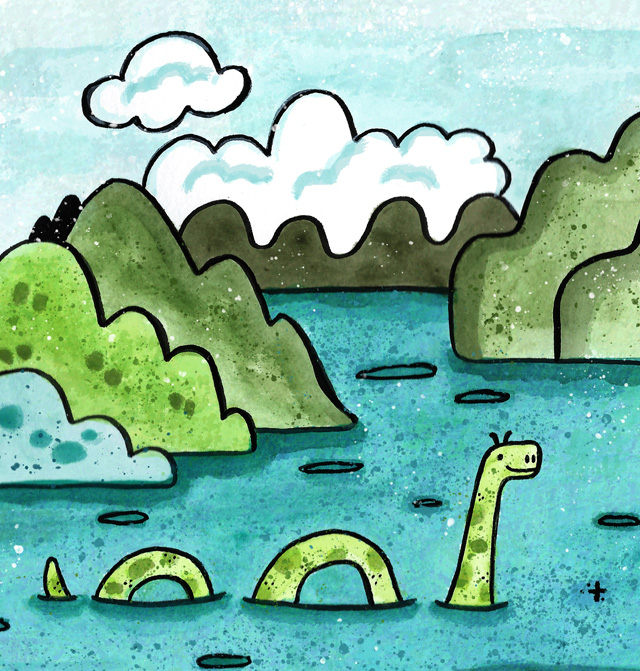 11. Now, tell us a little more about you as a person: what is your favourite food?
Cheese is just pretty awesome. I also love tacos and homemade pizzas fired on our outdoor pizza oven.
12. Favourite book?
All of the Harry Potter books. They're simply magical.
13. Favourite genre of music?
I love a wide variety of genres but I probably listen to folk and indie music the most.
14. What are your hobbies?
Cooking, hiking, stargazing, doodling, and gardening.
15. If you weren't an artist, what would you be?
I might work on a farm or own a bakery, or both!