Instagram:
@emilyisabella
Website:
www.emilyisabella.com
1. What's your story? Where are you from?
I grew up in Wisconsin; our home was on 40 acres, half of which was wildflower prairie and the other half forest. My childhood was pretty idyllic, my parents are both artists and they encouraged me to be creative and taught me to love nature. I met my husband in art school and from the beginning we've dreamed of building a place to house our creative endeavors. We now live in the Hudson Valley on 15 acres and are building that studio! I guess my adult life mimics my childhood.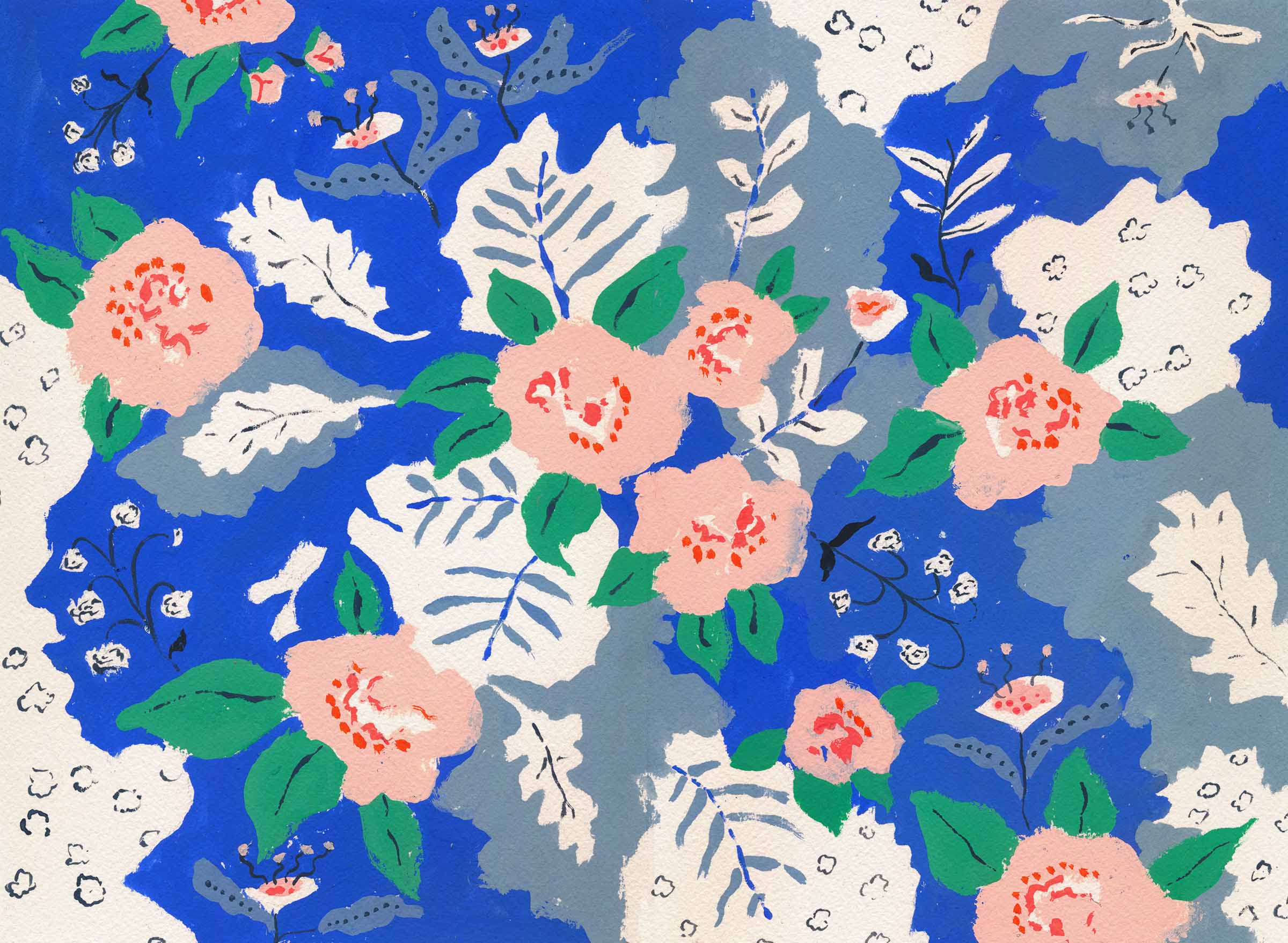 2. Tell us about your aesthetic.
I feel very connected to my memories of childhood and I'm always interested in bridging the gap between childhood and adulthood. My work is playful yet feminine and delicate.
3. What is your favourite medium and why?
I was trained as a textile designer and traditionally textile designers used gouache as it dries flat and mimics screen printing. When I started working as an illustrator, gouache was what I had in my toolbox. It wasn't a deliberate choice, however, I love exploring the relationship between line and flat color and gouache is the perfect medium for this. Also, it dries almost immediately so it's great when you're working on a deadline!
4. What is your artistic process like?
I always start with a pencil sketch. I don't always paint over the pencil; sometimes I just keep the drawing to the side and use it as a guide. After the piece is painted I scan it in and that's it! I might clean things up here and there or format the artwork for its final use but my process is pretty simple.
5. Who and/or what inspires your work?
Traveling, time alone, time with friends, trips to museums, flea markets, and finding beauty in those mundane moments of everyday life keep the inspiration flowing for me.
6. What role does art play in your life? How does it change the way you view the world?
I'm always on the search to find charm in everyday life. This hunt for beauty in the seemingly ordinary enriches my life. I love filtering these observations into art that others can enjoy and in turn, I hope my art helps others to look at the world through a different lens.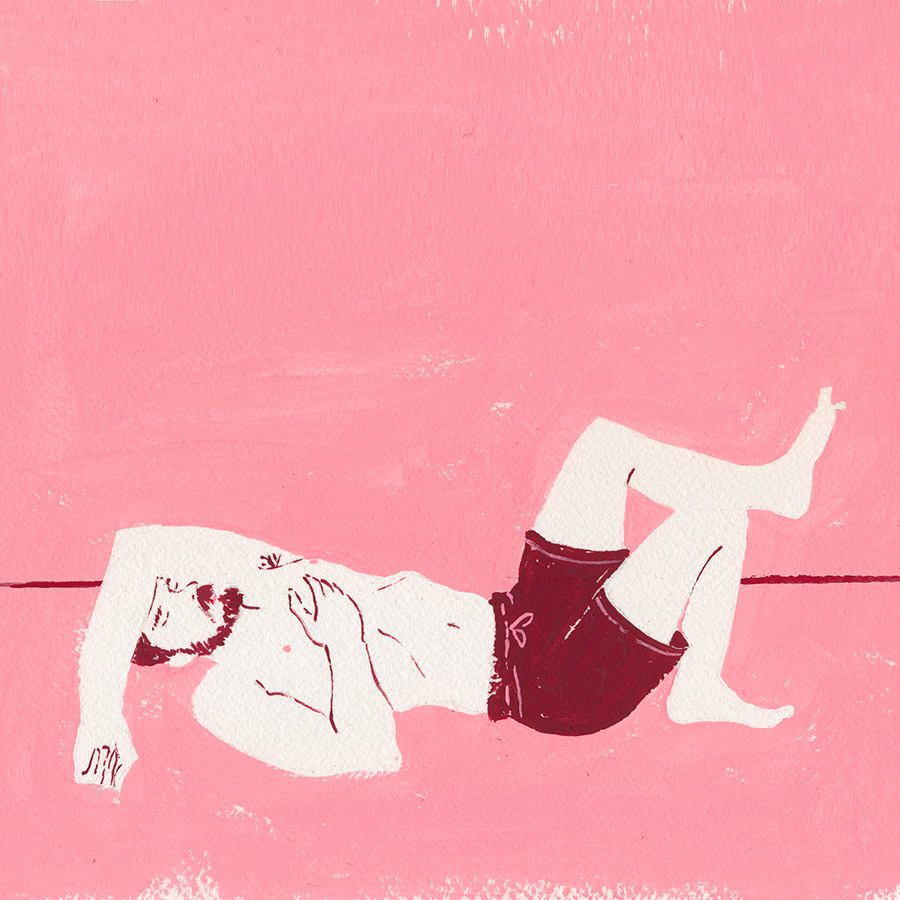 7. Where did you study?
I studied Fibers at the Savannah College of Art and Design. I feel very fortunate that I got to study there. Savannah, Georgia is a gorgeous city and I met some of my best friends there.
8. Where do you see yourself in five years?
I hope I have a very nice garden.
9. What about in ten?
I hope my garden is even nicer.
10. What do you hope to achieve with your art?
I hope my work can help brighten people's lives. Maybe it does so by lightening up sadness or reminding us to search for those little bits of joy.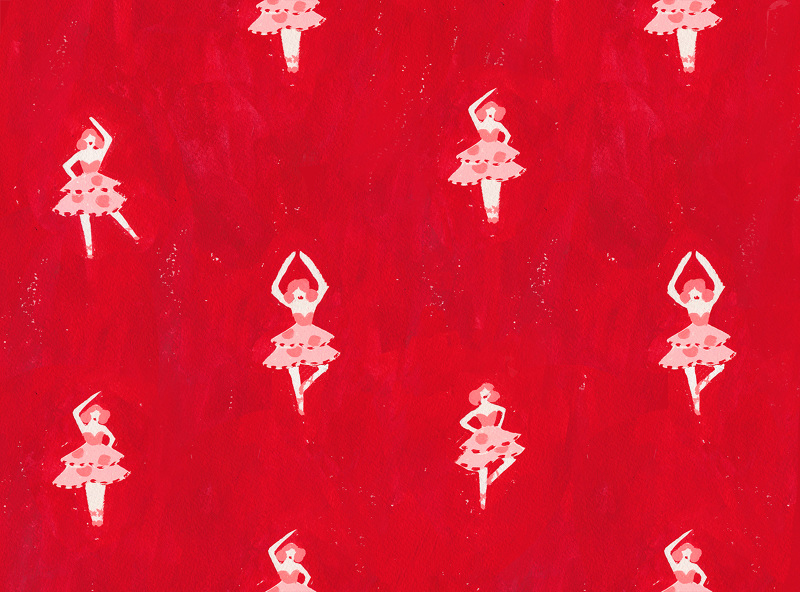 11. Now, tell us a little more about you as a person: what is your favourite food?
Oh! A really good piece of crusty sourdough with plenty of butter.
12. Favourite book?
A Tree Grows in Brooklyn.
13. Favourite genre of music?
Anything I can dance to! I've been loving Cortex's Troupeau Bleu album lately - it's wonderfully swingy. If I'm feeling nostalgic, I'll put on Blossom Dearie. If I want to daydream, I'll listen to Clara Rockmore.
14. What are your hobbies?
Dancing, drinking wine, dreaming.
15. If you weren't an artist, what would you be?
I think it would be fun to be an opera singer and wear silk gowns and be up all night but...I can't sing. Maybe I'd be a herbalist and make tinctures from that garden I keep talking about?