Instagram:
@etrithart
,
@itwillbeknowntous
Twitter:
@etrithart
Tumblr:
dodoots.tumblr.com
Website:
www.emmatrithart.com
1. What's your story? Where are you from?
I was born and raised in Ann Arbor, Michigan. I feel really lucky to have gone to school in a city that values public education and arts education so strongly! In high school, I was able to explore photography, jewelry, printmaking, etc - and I really do think this kept me engaged and interested in the idea of doing something with art for a living! After high school, I moved to Minnesota to attend the Minneapolis College of Art & Design, which was an absolutely amazing experience! I majored in Illustration, but learned so much more and met so many great people while there. 4 years after graduating I moved to Los Angeles, where I live today!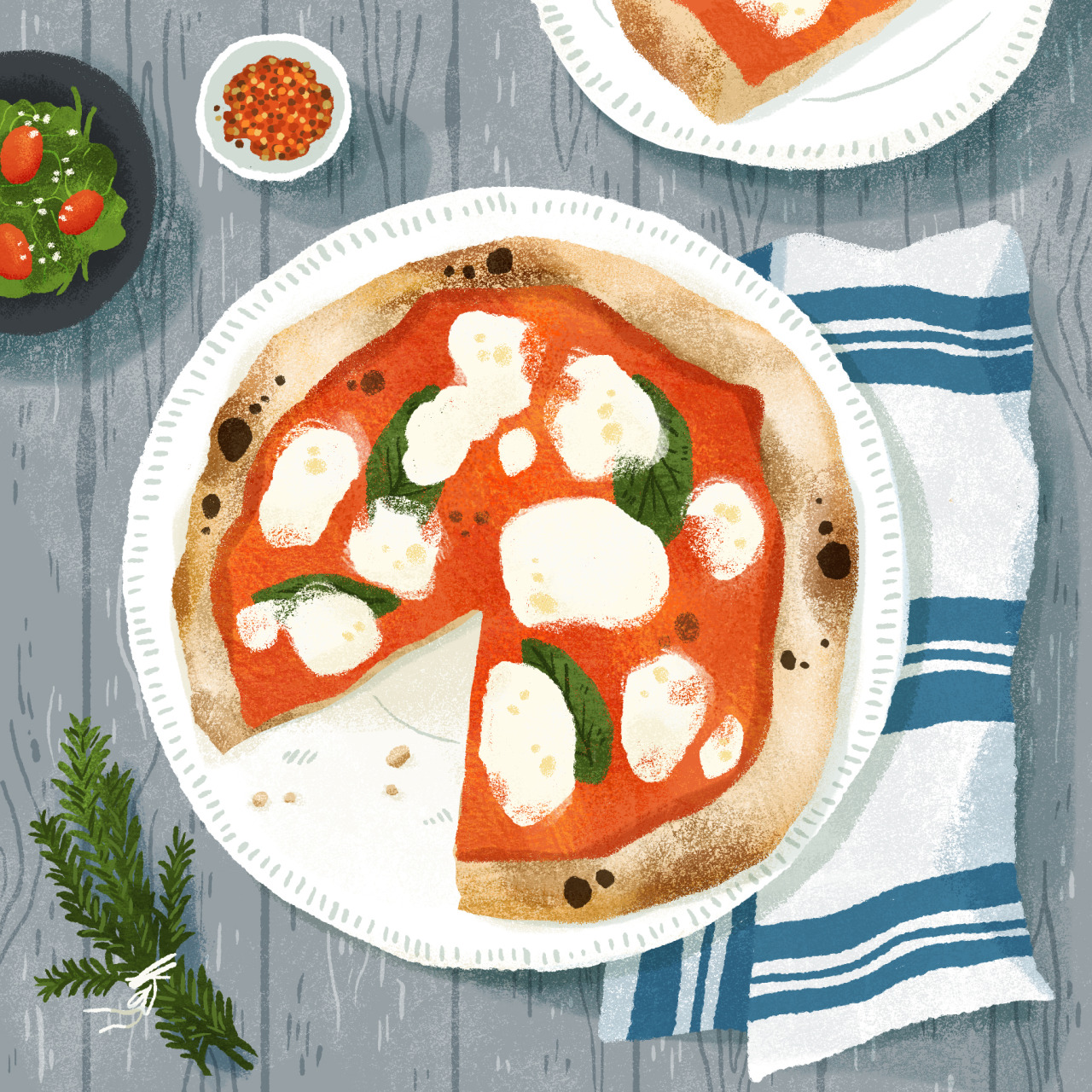 2. Tell us about your aesthetic.
My aesthetic might have a bit of a split personality, actually! On one hand, I love to create whimsical scenes, with lots of colors and fun characters.... and when I'm not doing that I like to draw creepy stuff inspired by witchcraft and scary movies.
3. What is your favourite medium and why?
Photoshop! The ease of editing, of changing colors and moving bits and pieces around really appeals to me. I've curated a set of brushes and textures that help naturalize some of that digital look.
4. What is your artistic process like?
I start most illustrations with pencil and paper! When I sketch this way I think my final pieces have much better composition and flow. Then I'll scan my sketch or take a photo of it on my phone and take it into photoshop. I work with a lotttttt of layers (usually unnamed, hahaahhaha woops) and overlay textures on top of flat colors. My last step is normally to add lines and details on their own layer, just in case I change my mind later.
5. Who and/or what inspires your work?
Omg, so many people and things. I'm just going to list them out in no particular order: Renee Magritte, Mœbius, Mike Mignola, Dutch still life paintings, Bryan O'Malley, Meg Hunt, Harry McNaught, J.P. Miller, Brancusi, vintage signs and lettering, mysticism and alchemy, William Morris, Japanese and Scandinavian packaging, the list could go on forever!
6. What role does art play in your life? How does it change the way you view the world?
Art plays a massive part in my life! It is my profession (I'm a graphic designer by day) and livelihood (a freelance illustrator at night), it's behind my hobbies and interests... I think it's kind of magic that there is a person creating pretty much everything around you, putting in hard work and lots of time to make something that you use, view, or appreciate in some way.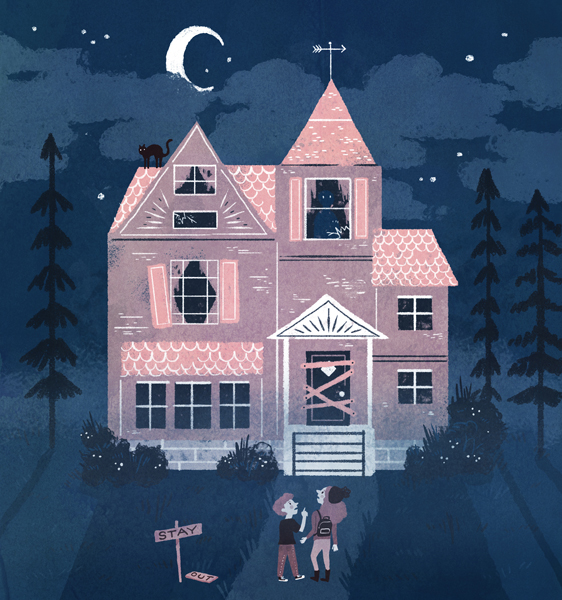 7. Where did you study?
The Minneapolis College of Art and Design!
8. Where do you see yourself in five years? Working in an agency?
I try not to plan too hard for the future because five years ago I would have never anticipated where I am now! I'd be happy doing what I am now - working at an agency in the day and freelancing at night, or freelancing full time! It would be great to illustrate more books and book covers... I've always wanted to illustrate a cookbook too! (Come at me, cookbook publishers)
9. What about in ten?
AHHH hopefully I'll be riding my space hovercraft jet pack boots to the interstellar grocery store to get some astronaut ice cream?????
10. What do you hope to achieve with your art?
As long as it is enjoyed by other people, I've succeeded! That is truly the greatest payoff for me. If you've got a photo of yourself or your kid enjoying something I drew, by all means, send it to me because I'll probably cry a little (out of happiness of course).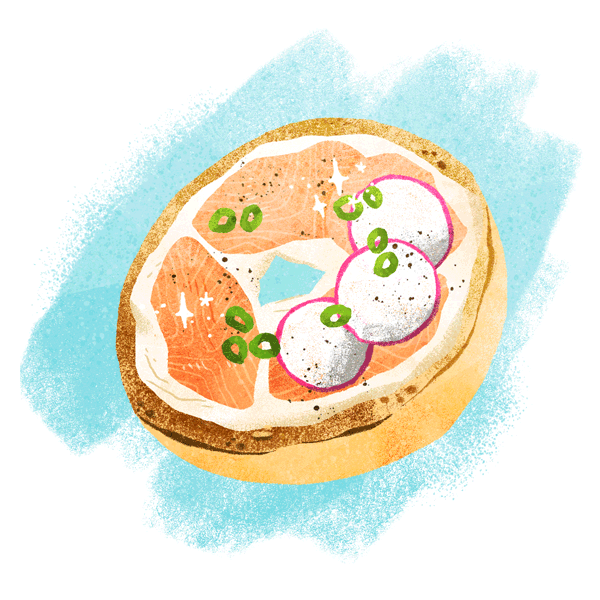 11. Now, tell us a little more about you as a person: what is your favourite food?
I love SO MANY FOODS but if we're getting down to the root of it all, it's probably cheese. Cheese is just... so good.
12. Favourite book?
Jeff Vandermeer's Annihilation (and the entire Southern Reach trilogy) is currently holding my "Favorite Book of the Moment" award :)
13. Favourite genre of music?
Does Stevie Nicks count as a genre? Jk, I love a lot of stuff that I don't know how to classify into a genre! Most currently I've been way into Solange, Grimes, Chelsea Wolfe, FKA Twigs, Little Dragon and James Blake.
14. What are your hobbies?
KARAOKEEEEE!!! I go semi-monthly with my ladies to this amazing private room place in Little Tokyo (Max Karaoke, if you're curious) and we sing out little hearts out.
15. If you weren't an artist, what would you be?
If you asked me in kindergarten I would have said studying lizards and snakes as a Herpetologist (I was a weird kid), if you asked me now I would say reality show producer (part of me truly believes I'm a good enough listener that I could get contestants to say anything I wanted them to on The Bachelor, but I think I might feel pretty guilty about that later).