Instagram:
@farrahyoo
1. What's your story? Where are you from?
I am a Korean American, who used to live in S. Korea but moved to the DFW area in Texas. I used to think about becoming an English teacher but couldn't give up on art. I came to America to study design. Now I'm working as a full-time UX/UI designer and a freelance illustrator. I draw in multiple different styles, and my illustrations here show how I "doodle with cats". I also enjoy drawing comics!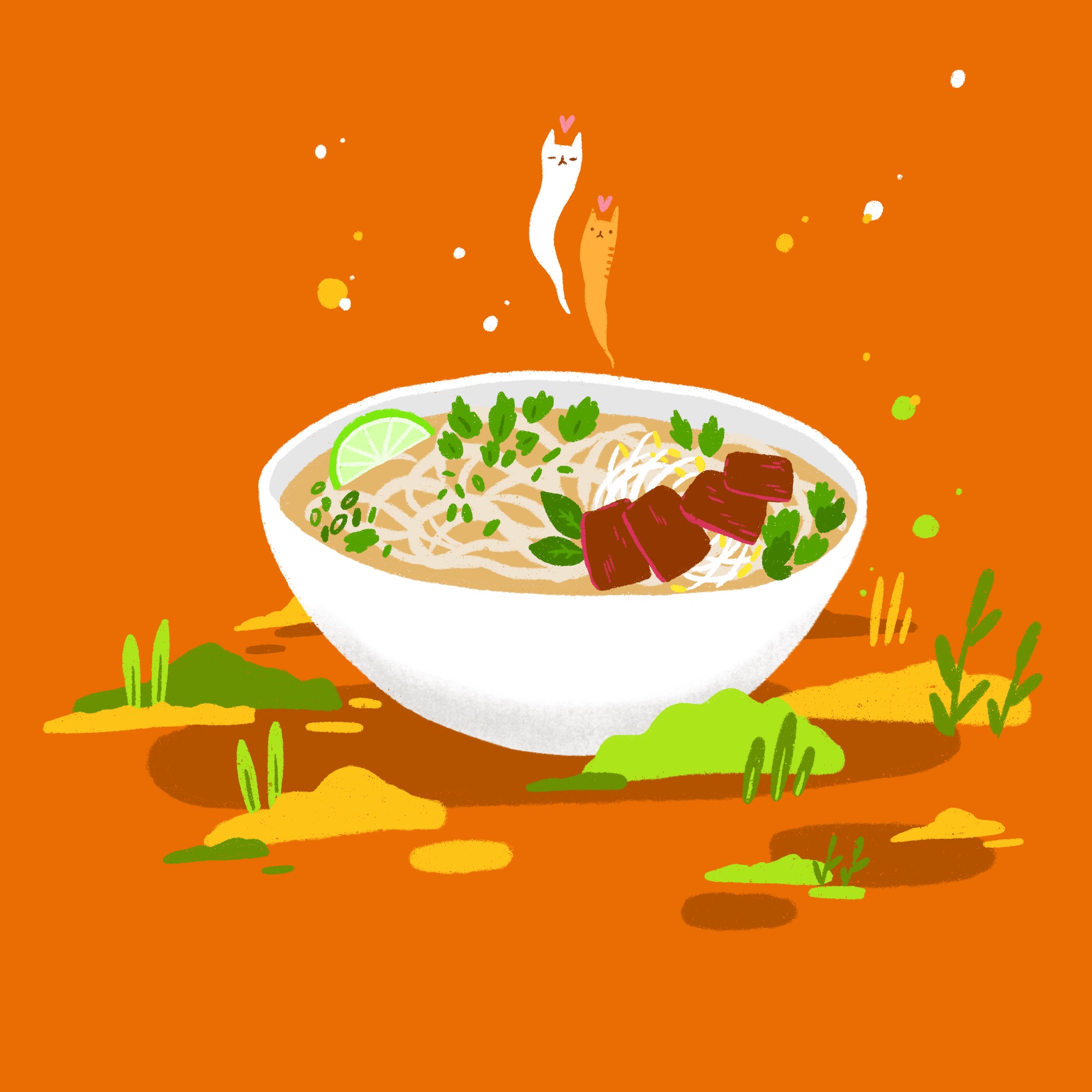 2. Tell us about your aesthetic.
Beautiful color combinations and intricate line art. Cat doodles are all about color combinations. But I also love drawing with lines, which doesn't show up in this particular doodling style, but in my other type of drawings.
3. What is your favourite medium and why?
I enjoy digital art as it is easy to paint with various brushes and colors. It doesn't take up a lot of space neither. I used to draw with a Wacom tablet on my computer with Photoshop. Since I got an iPad, I moved to Procreate. Traditional mediums such as watercolor and oil painting are my favorite as well.
4. What is your artistic process like?
I search for beautiful color combinations and try to use that same colors to work on my own illustration. Unless the illustration has to be complex, I draw without a sketch, starting with a blob of color. When I doodle, I try not to think much and let my hand do the work automatically. Every time I'm done with the doodle, I add a hiding kitty!
5. Who and/or what inspires your work?
First of all, Japanese animation inspired me as a kid as I grew up watching a lot. During my early college years, a Korean illustrator named Panamaman inspired me. Unfortunately, the artist passed away in 2017 and I was so sad. When I was studying graphic design, Owen Davey and Malika Favre inspired me.
6. What role does art play in your life? How does it change the way you view the world?
Art is a stress reliever. Doodling brings inner peace! For these reasons, I'm not a fan of contemporary art that can make people stressed and uncomfortable.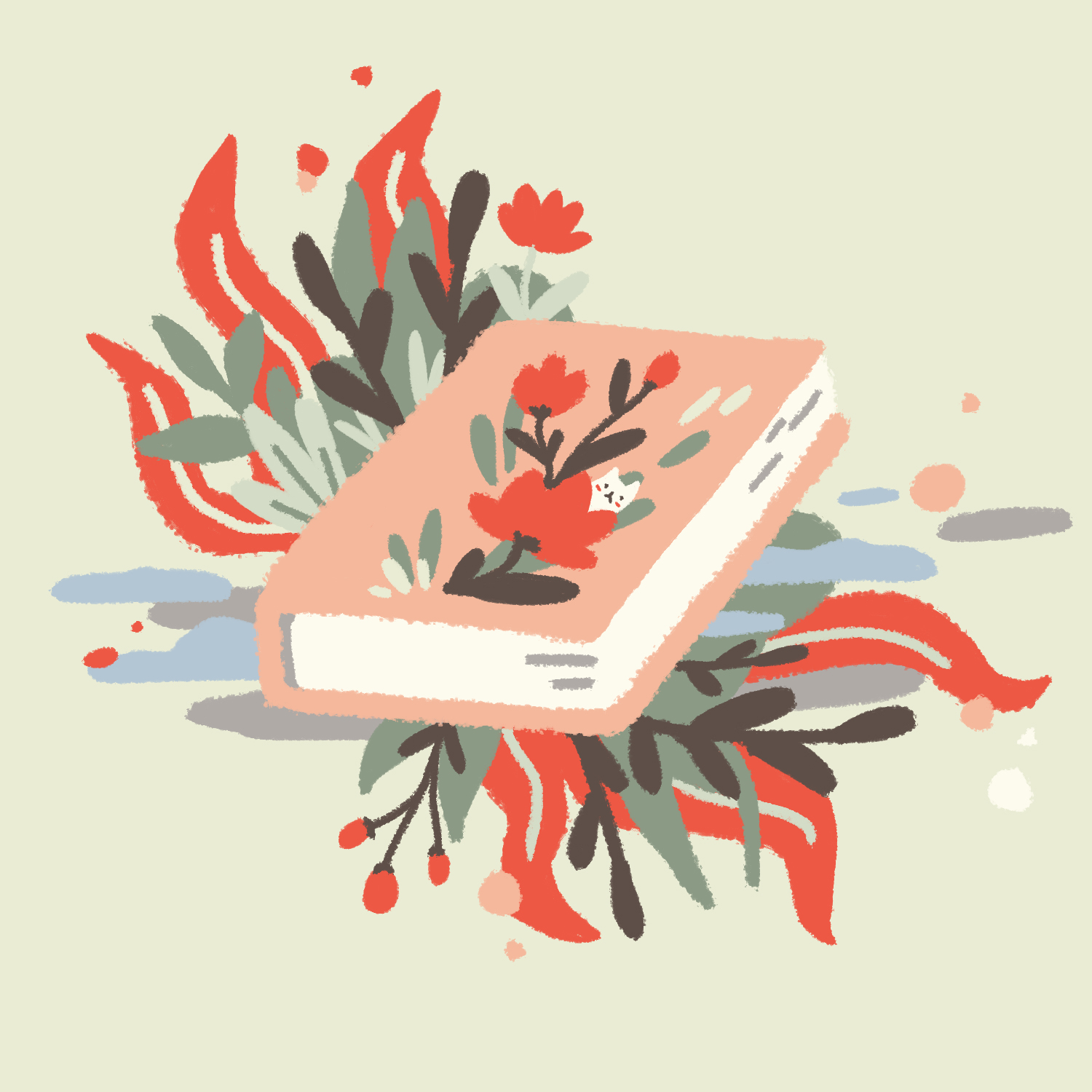 7. Where did you study?
I studied at two different universities! I received a BA in English Language & Culture, with an English teaching certificate from KyungHee University (S. Korea), and a BFA in Communication Designs from the University of North Texas.
8. Where do you see yourself in five years?
With my career as a UX/UI designer, I hope I'd be more experienced in solving problems to help users find and get what they need from the product (websites & mobile app). With my drawings and illustrations, I hope I'd be able to publish a comic book one day.
9. What about in ten?
I hope I'd be a director of a product design team in the future one day. Or maybe I could have my own studio in the future, working as a full-time freelance illustrator.
10. What do you hope to achieve with your art?
I'd like to make my audience feel happy and calm when they see my illustrations. By drawing a funny comic, I want them to laugh out loud! I'd want my art to work as a stress reliever.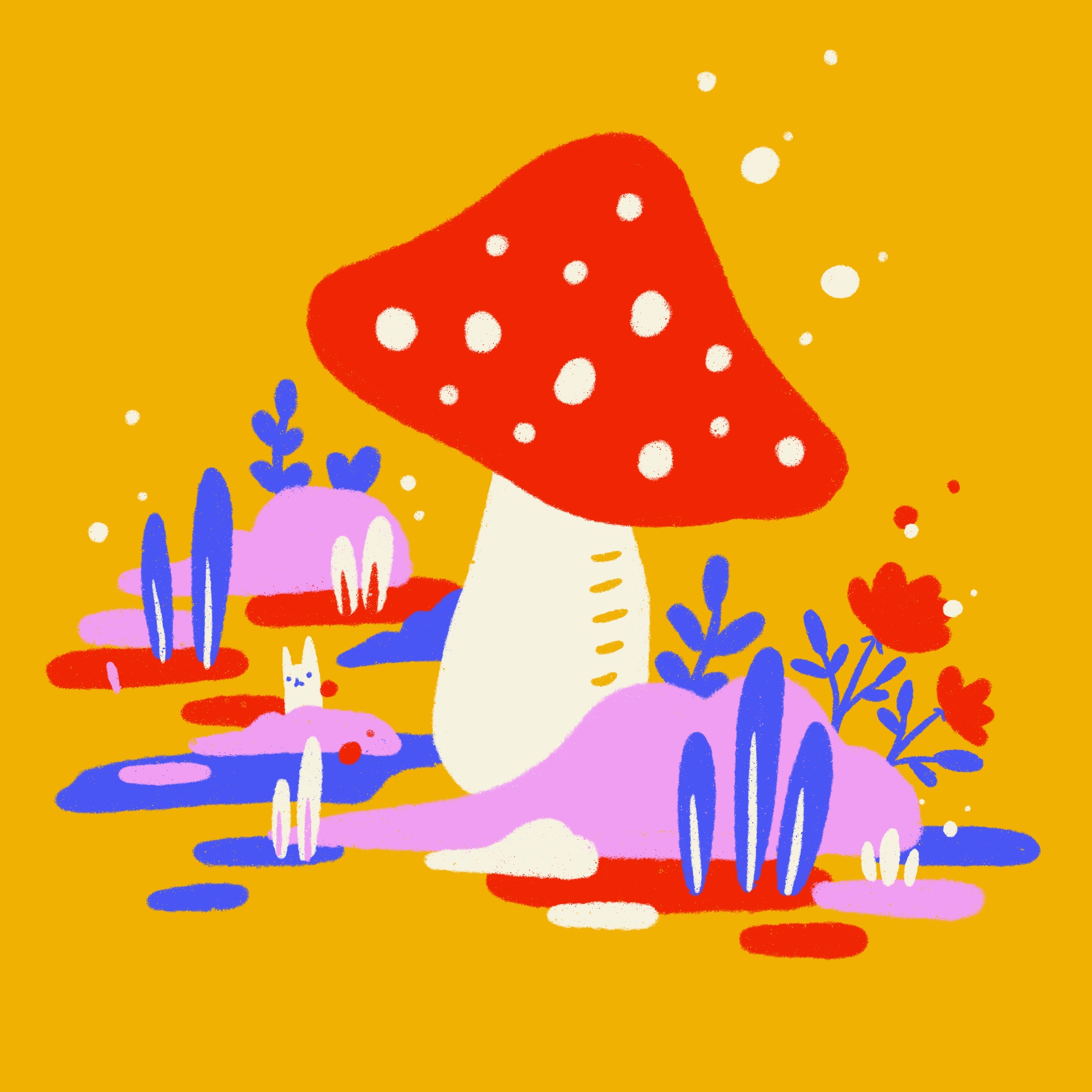 11. Now, tell us a little more about you as a person: what is your favourite food?
TexMex (Texas Mexican) is my favorite food! I love shrimp tacos and enchiladas. My favorite Korean food is Dakgalbi (Chicken) and KFC (Korean Fried Chicken).
12. Favourite book?
Favorite English Fiction- Do Androids Dream of Electronic Sheep? Favorite Korean Fiction - 눈물을 마시는 새 (The Bird That Drinks Tears) Favorite Nonfiction- Creativity, Inc: Overcoming the Unseen Forces That Stand in the Way of True Inspiration Favorite Manga - Fullmetal Alchemist
13. Favourite genre of music?
Songs with minor key + fast beat. I'm very picky about songs. My favorite classical artists are Bach, Beethoven and Chopin. Beethoven's Moonlight 3rd movement is my favorite classical music!
14. What are your hobbies?
I enjoy playing the piano, drawing, reading, and playing video games!
15. If you weren't an artist, what would you be?
I might have been an English teacher, teaching in S. Korea, as that was the first degree that I studied.