Instagram:
@fleren
Facebook:
www.facebook.com/flerdesign
Behance:
www.behance.net/shaira2929a96c
Website:
www.fler-design.ru
1. What's your story? Where are you from?
My name is Alexandra Malygina. I live in Moscow, Russia. I work as a graphical designer and illustrator. I used to study art since my childhood, but it was music. I started drawing already being an adult person.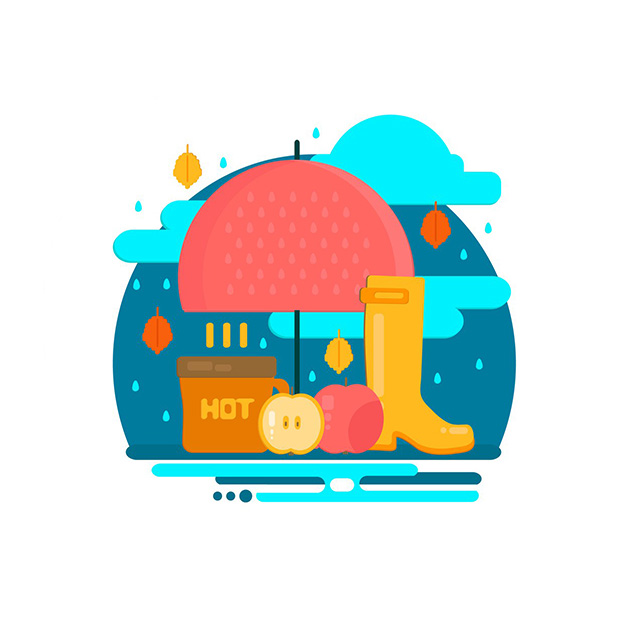 2. Tell us about your aesthetic.
I'm inspired by color and try to inspire my works with color. It usually takes me a long time to create a palette, I try a lot of different combinations. The most important thing for me is to convey the mood to the viewer. I want to experience a lot of styles or maybe develop my own.
3. What is your favourite medium and why?
I draw only in digital. Though I really love to check out some watercolor paintings ( and be envious). Usually, I work in Adobe illustrator, since vector images are more viable. In my own time, I gladly draw raster landscapes and fantasy characters in Adobe Photoshop.
4. What is your artistic process like?
Everything depends on the project that I'm working on right now. Sometimes I start working immediately and sometimes I try to "catch" inspiration. Then I immediately create a palette, the colors inspire me too. Sometimes I draw sketches, but usually, I work without them. It happened because I was learning to draw on a graphical tablet and not on the paper. Then the work goes on. It's funny, but I rarely imagine what will I have in the end.
5. Who and/or what inspires your work?
I'm inspired by music, nature and people. A lot of times ideas come from my beloved family. Also, I love fan-art, I like to draw things from computer games and movies.
6. What role does art play in your life? How does it change the way you view the world?
I always try to surround myself with beautiful things, chat with interesting people. These things support and motivate me to the art itself. I can't differ right now when I'm working and when I'm relaxing.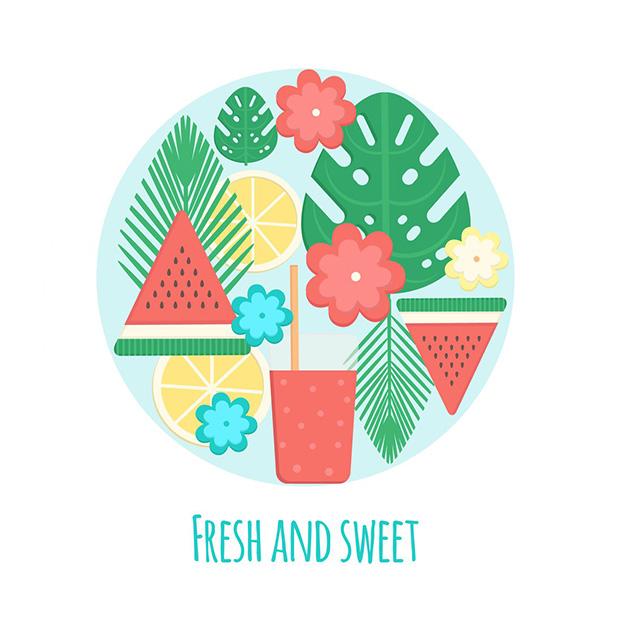 7. Where did you study?
I was studying as a redactor in Moscow publishing college. Drawing – I studied at home by myself.
8. Where do you see yourself in five years? Working in an agency?
Almost all the time I was working alone. It would be really interesting for me to work with a strong team of artists. I would gladly work in the game design industry or draw matte-paintings for movies.
9. What about in ten?
I see myself happy. With strong nerves and calm soul.
10. What do you hope to achieve with your art?
Every art is a work on yourself. I progress as an illustrator and as a creative person. I evolve my technique and fantasy. My arts make me and other people happy and that's the most important part. Of course, I want to achieve something really great and amazing, earn some money for a little house with a vineyard somewhere in Italy. Maybe I would like to be famous and get a lot of postcards for the New Year.
11. Now, tell us a little more about you as a person: what is your favourite food?
I love good food. I really love pizza, Japanese and Italian food.
12. Favourite book?
Harry Potter is the book of my childhood. I can read all the books in one day./
13. Favourite genre of music?
When I drive my car or go in for sports – alternative or rap core. When I'm working on a project – ambient.
14. What are your hobbies?
I like to take photos. In my previous life, I was a photographer J. I like to play computer games, my favorite one is World of Warcraft.
15. If you weren't an artist, what would you be?
I think I could be a great surgeon. A lot of people told me so.