Instagram:
@hannahjacksondesign
1. What's your story? Where are you from?
I'm Hannah and I'm a printed textile designer originally from a tiny village in rural Leicestershire but currently studying in Leeds.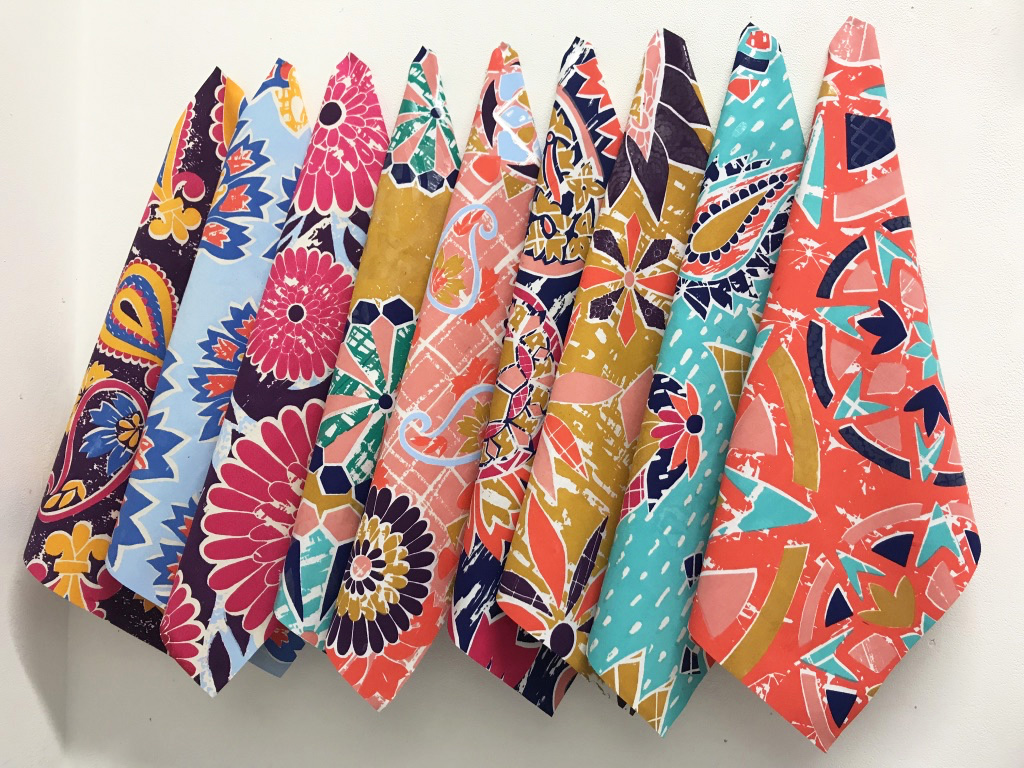 2. Tell us about your aesthetic.
My practice comes from a love of all things pattern and colour, which can be seen in my bold and colourful designs! I try to retain a handmade feel to my work, which I achieve through hand screen printing my designs.
3. What is your favourite medium and why?
Fine liner pens have always been my favourite medium to use. They allow me to draw simple line drawings which I can then scan into Photoshop and add colour, ready for designing with.
4. What is your artistic process like?
Usually when I start a new project, I spend a couple of weeks simply collecting inspiration and drawing. I then take my drawings to Photoshop to create repeat patterns and then I finally screen print them all by hand!
5. Who and/or what inspires your work?
My main inspiration comes from my surroundings, whether it be at home in the countryside where nature is all around, or from the architecture found in cities I have visited during my travels around the world. I'm also influenced by designers and companies such as Orla Kiely and Marimekko, to name a couple.
6. What role does art play in your life? How does it change the way you view the world?
I have always been interested in art; ever since I was young I can remember always having paper and pens with me wherever I went so I could spend my time doodling away! I love the many ways that art can improve our lives, from paintings on the walls of our homes to the patterns found on clothes and interior textiles!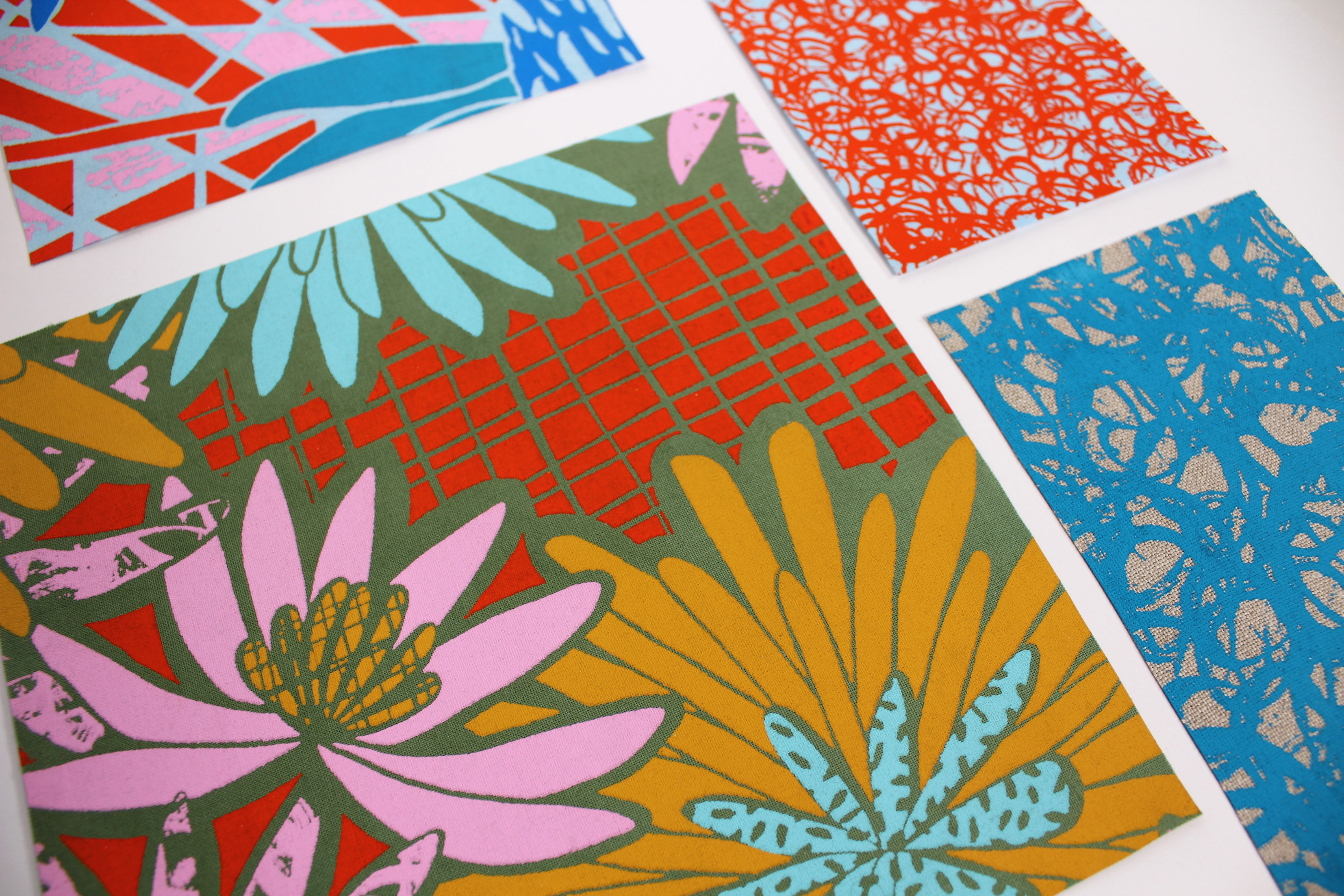 7. Where did you study?
I'm currently in my final year studying Printed Textiles and Surface Pattern Design at Leeds Arts University. Studying here has given me some fabulous opportunities, including being able to sell some of my work at a trade show in Paris!
8. Where do you see yourself in five years?
I'd like to be working in a design studio, gaining experience in all aspects of the printed textile design world. I'd like to be able to travel with my work and would definitely consider working abroad.
9. What about in ten?
I would love to have my own studio in the future, where I can spend my days drawing and designing to my heart's content! Ideally, I would love to be able to screen print everything that I create.
10. What do you hope to achieve with your art?
I simply want to create designs that people can appreciate in their homes or on the clothing that they wear.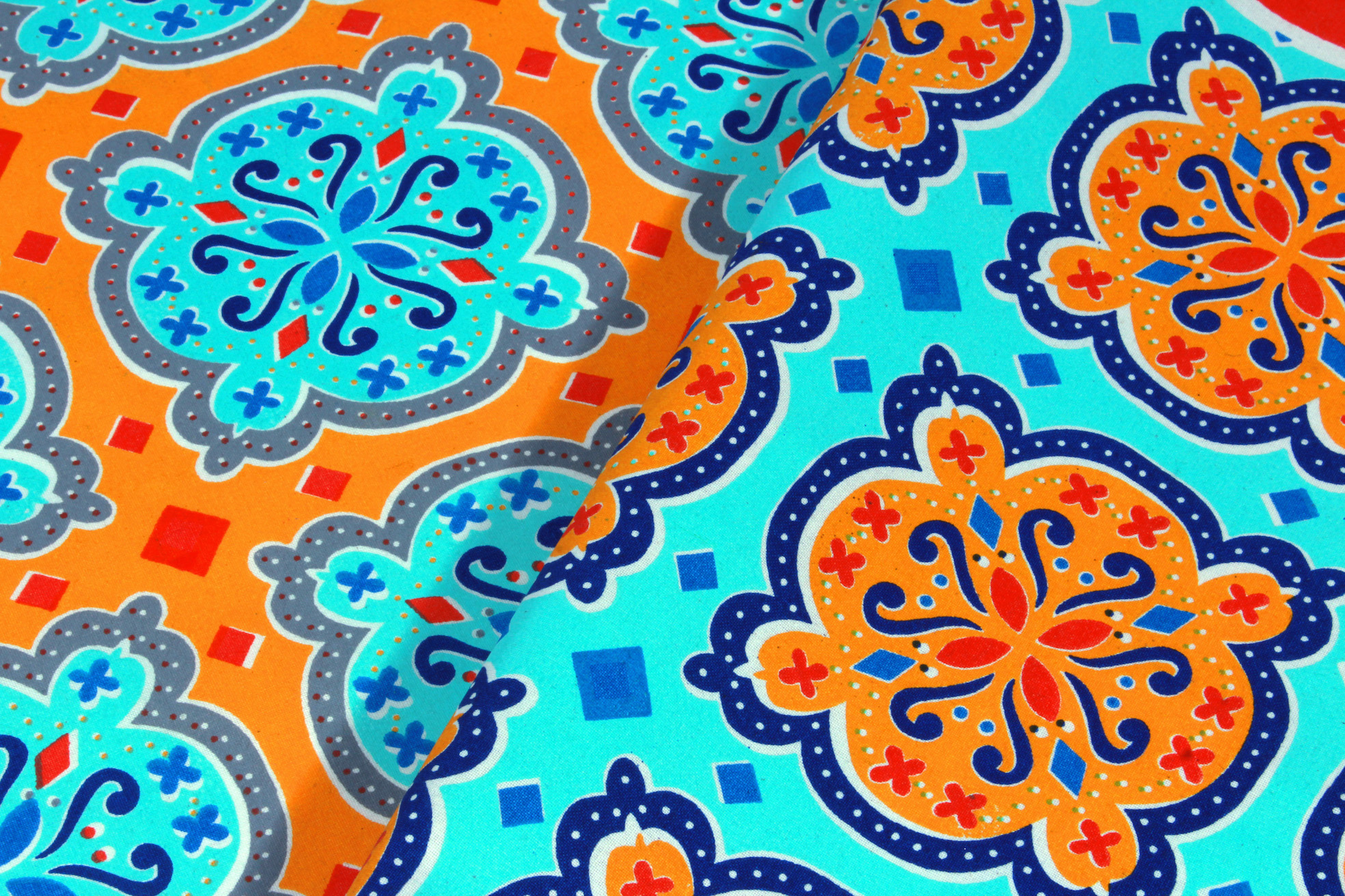 11. Now, tell us a little more about you as a person: what is your favourite food?
I can't choose a favourite because I love food in general! But if I had to choose I'd pick something Mexican!
12. Favourite book?
A good thriller, I mainly read detective stories.
13. Favourite genre of music?
I have a very varied music taste, I listen to bands such as Oasis, Stone Roses, Franz Ferdinand etc etc!
14. What are your hobbies?
When I'm not doing something arty (which is very rare) I enjoy spending time with friends, walking with my dog Mike or watching a good film.
15. If you weren't an artist, what would you be?
I can't imagine not doing something to do with art, but I'd probably do something to do with languages so that I could travel the world!