Instagram:
@hayden_clay
Website:
www.haydenclay.com
1. What's your story? Where are you from?
I'm a 25-year-old artist from Frederick, Maryland. I just graduated from university, and I'm looking to focus on my art for as long as I can.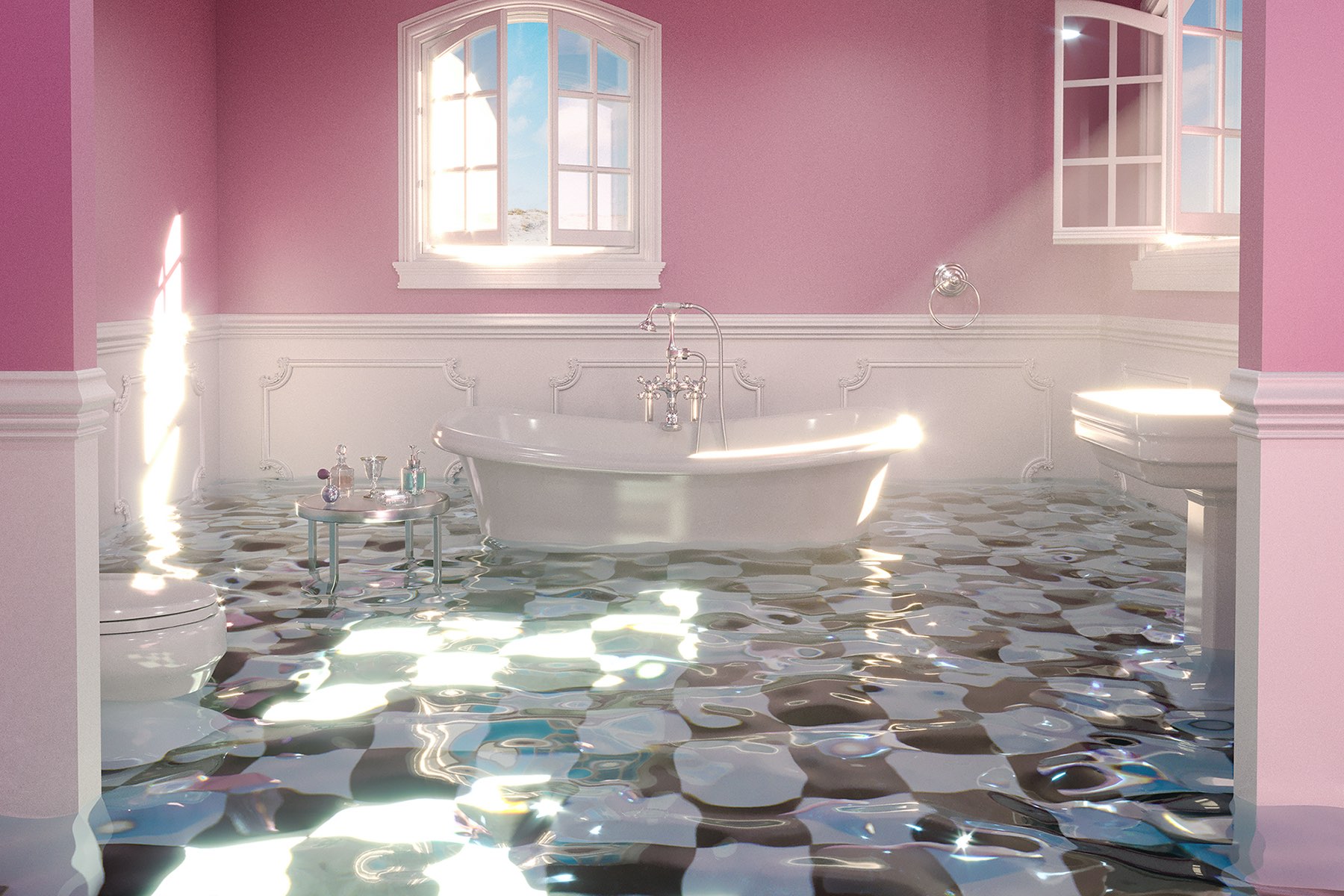 2. Tell us about your aesthetic.
My aesthetic is that of a sunny, surreal dream, a dream that usually involves both water and plenty of pink colors.
3. What is your favourite medium and why?
I have the most fun with film photography because I get to create art while exploring around outside. However, I do feel creatively limited by it. While not always fun to make (hunched over a computer for long hours), digital art and 3D rendering yields my favorite results.
4. What is your artistic process like?
I come up with a vivid idea in my head, and then just think about it for a while, fleshing out the little details I want to add. During my last semester of school, I had to drive an hour every day to class, which I would spend mentally playing with ideas. I usually sketch out a composition by hand first, to imagine what I need to make and where it will go. Then, I make the models and textures using a great deal of references, then compose my scene. I also spend like.. 10 hours probably, just tweaking the tiniest things. Like slight color hues, reflections, etc.
5. Who and/or what inspires your work?
Dreams, music, and movies are my biggest inspiration. The people who most inspire me are Hayao Miyazaki and Makoto Shinkai.
6. What role does art play in your life? How does it change the way you view the world?
Art is very intertwined with my life; it's my biggest passion, and it's my greatest source of satisfaction and fulfillment. Since I started pursuing art, it made me more appreciative and more likely to seek out beautiful things. I love to explore and admire my surroundings; it helps me find things to photograph and it inspires ideas for my rendered work.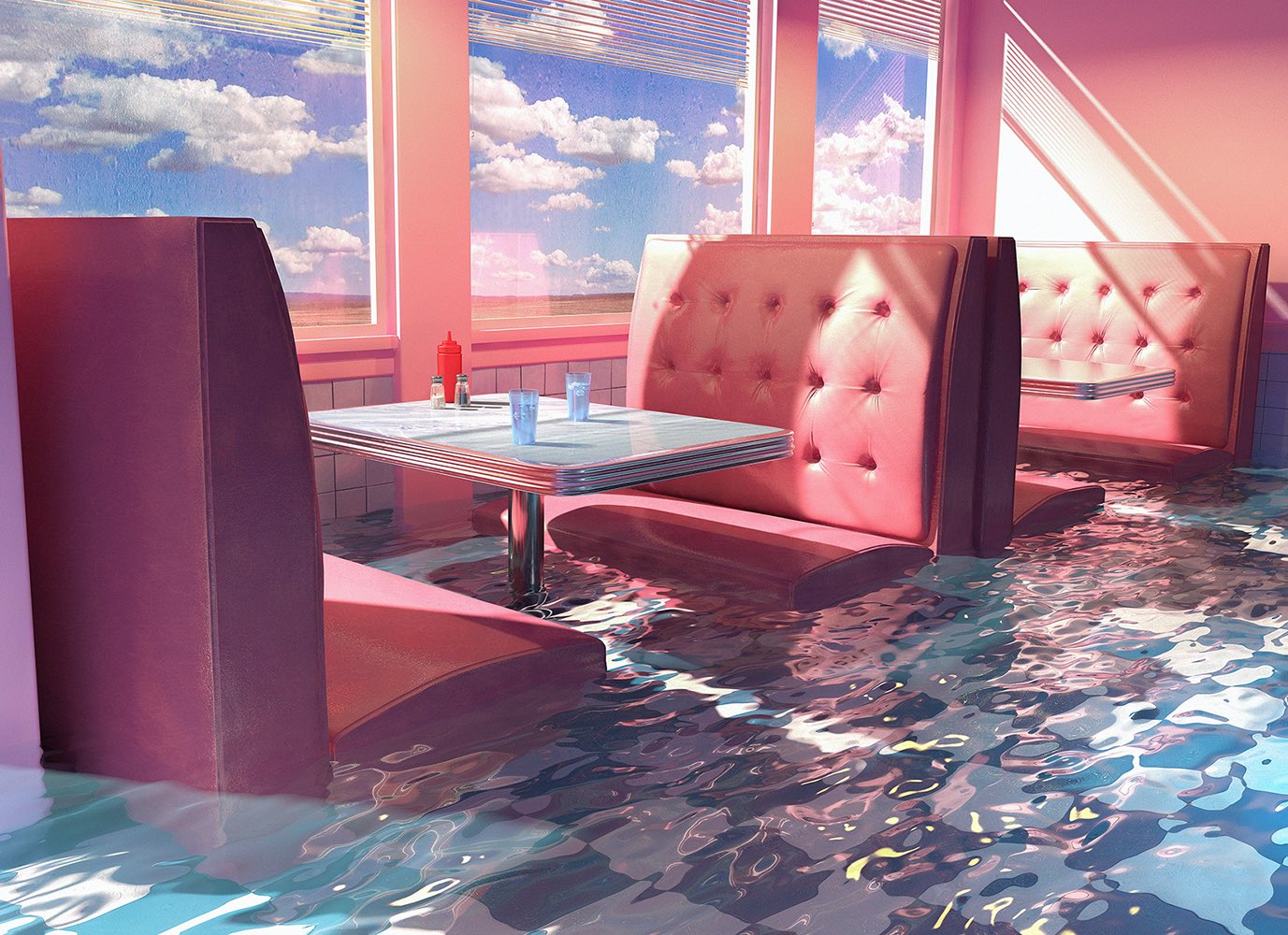 7. Where did you study?
I studied at the University of Maryland, where I received two non-art degrees: one in Biochemistry and one in Computer Science
8. Where do you see yourself in five years?
It's honestly a moment of great uncertainty in my life. I just graduated and made a huge turn in my career path. I studied and interned as a Software Developer, but I decided I would focus on art and see what happens. Ideally, I'll be either working as a freelance artist or at some design firm somewhere.
9. What about in ten?
My end goal is to be an art director, directing some very cool art in video games, movies, etc.
10. What do you hope to achieve with your art?
I want it to inspire people. I want it to show people something that they've never seen before, and maybe haven't even imagined. But I also want my art to carry a positive message. Currently, I'm creating art that focuses on Climate Change. I would like my art to inspire discussion about the issue, and hopefully, inspire viewers to aggressively educate any deniers they may know.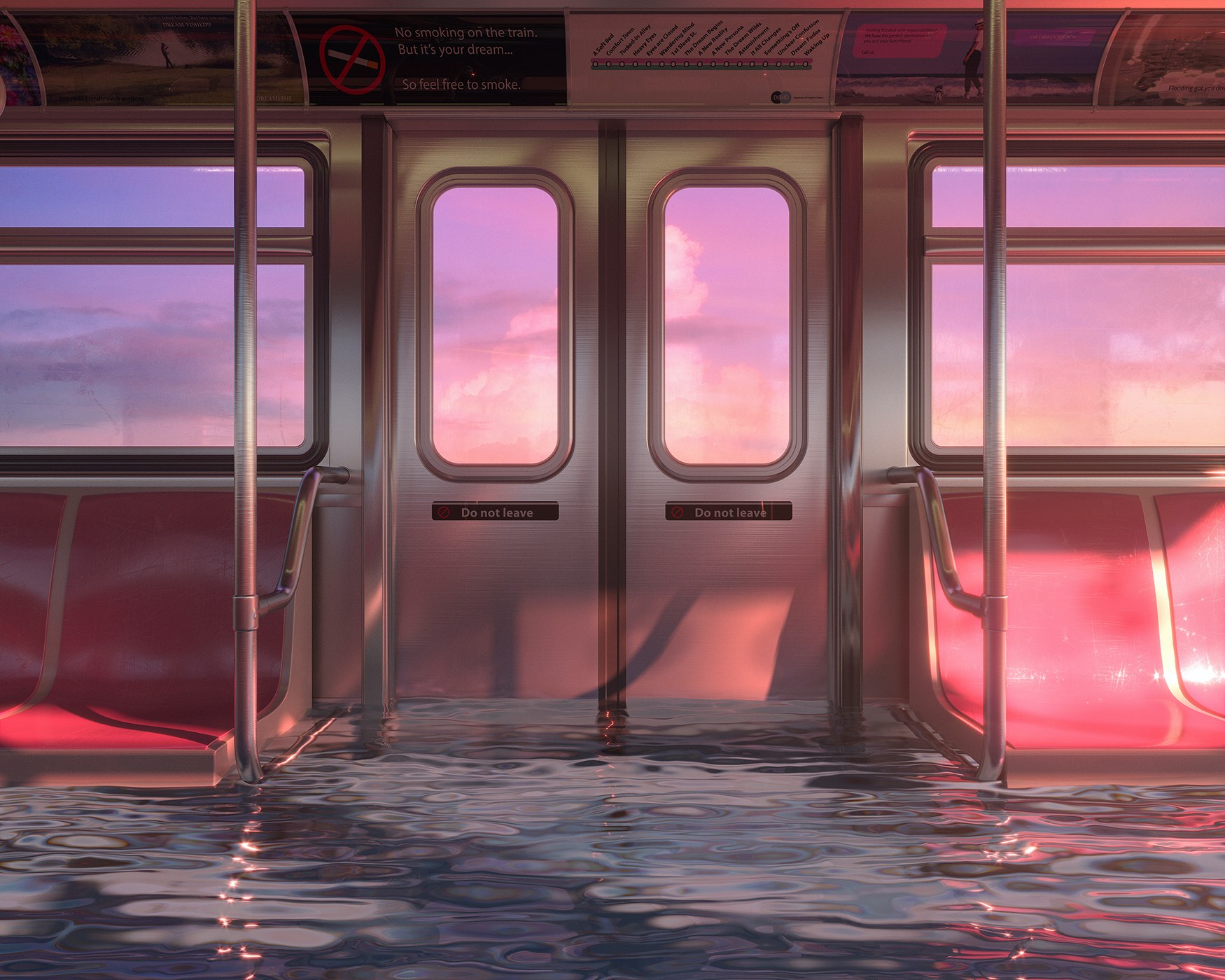 11. Now, tell us a little more about you as a person: what is your favourite food?
It's probably a tie between Katsu Curry and some thick Tonkatsu Ramen. Both Japanese, and 90% of my diet when I travelled through Japan.
12. Favourite book?
I wasn't reading for a huge part of my life and just got back into it. My favorite book is a recent read: "A Wild Sheep Chase" by Haruki Murakami. I love how playfully surreal it is. It's a very unique adventure, and I'd love to find anything else like it.
13. Favourite genre of music?
I'm super passionate about music, my favorites existing somewhere in the sphere of Bedroom Pop/Dream Pop, Shoegaze, and Lo-fi Indie Rock.
14. What are your hobbies?
I listen to music almost constantly, and I watch a lot of movies. I recently built a powerful PC for rendering, which means it's also good for gaming, so I've been playing a couple RPGs on that.
15. If you weren't an artist, what would you be?
A Software Developer. It's what I was studying to be and was working as before. Hopefully, I can make a living in art, but if not that's what I'll do.