Instagram:
@inamazzeiillustration
Website:
www.inamazzei.com
1. What's your story? Where are you from?
I was born in Utah, US, but I grew up in Venezuela spending most of my childhood playing outside, going to the beach and playing sports. I come from a very artistic oriented family, and surrounded by art my whole life made me paint and draw in a very natural way since I was little. I could spend hours painting in every corner of the house, but I lost my confidence during my teenage years and stopped drawing. I attended the Art Institute in Caracas, Venezuela and received my degree as a Graphic Designer. I worked in many branding projects in a partnership with two of my best friends from college and at FutureBrand Caracas, Venezuela and FutureBrand São Paulo, Brazil where I lived many years. After I have my two daughters I learned I wanted to build something on my own but it felt like Graphic Design wasn't right for me anymore so I reconnected with my child self that loved to draw and paint and started drawing every day, I also took some courses in order to improve my drawing skills. Three years ago I moved to Denver, Colorado where have my home studio and enjoy hiking and being in touch with nature.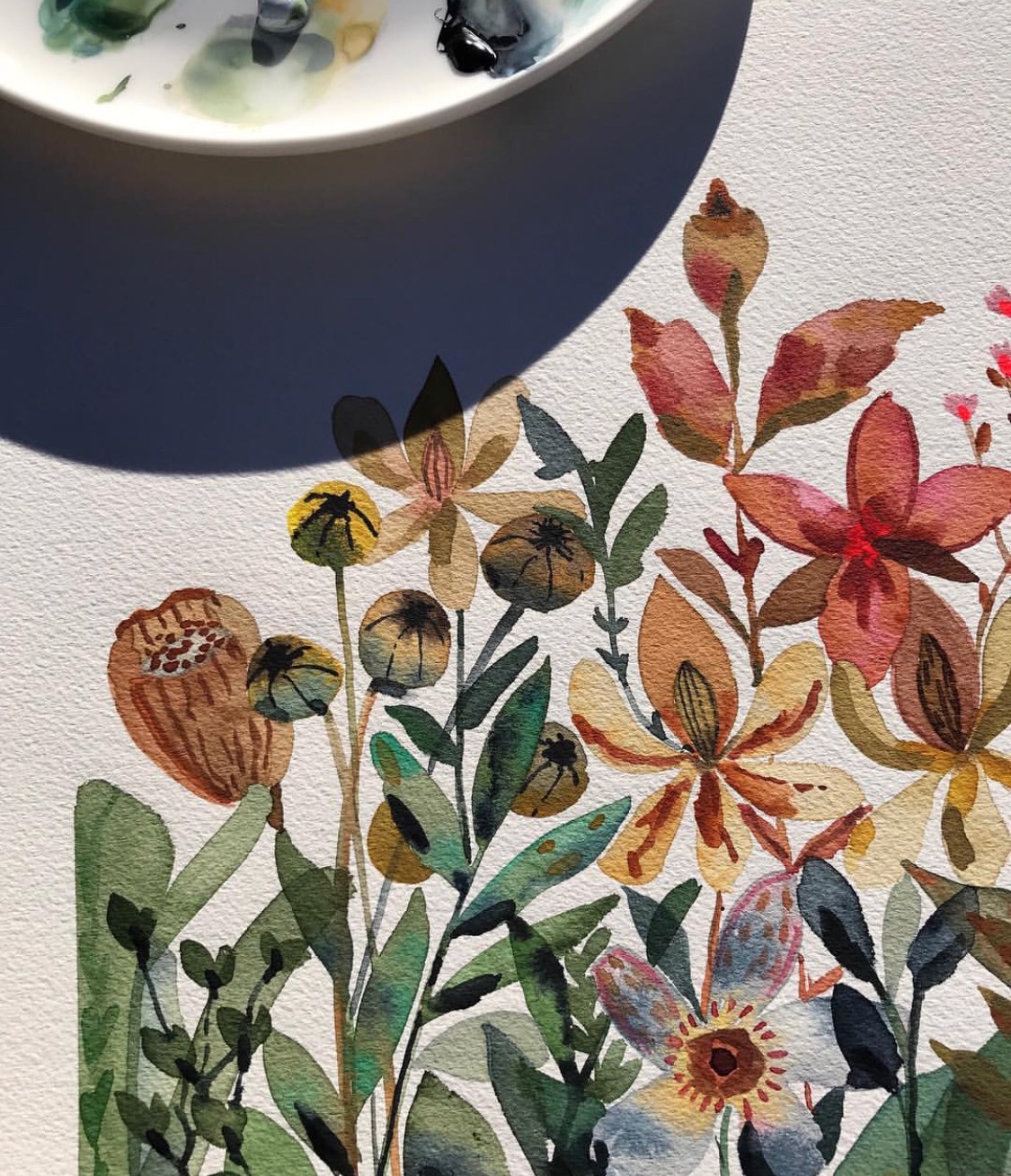 2. Tell us about your aesthetic.
I've been always in love with colors and how they are perfectly matched in nature so I'm always looking for the perfect palette. Every piece of my art is drawn and painted by hand giving attention to every detail. I like natural strokes and sometimes I mix them with structure shapes. Nature inspires me to paint a lot of flowers. Creating patterns is also a passion of mine.
3. What is your favourite medium and why?
Watercolor, which I think is very flexible to work with. I love it because you can blend the colors and create the most beautiful shades.
4. What is your artistic process like?
I learned that having a routine is very important for me. I take time to have a cup of coffee early in the morning and exercising every day helps me focus and clear my mind. It can take a few days for me to come up with new ideas and as soon as I feel engaged with one of them I start searching for reference pictures and color palettes. Sometimes I go straight to my brushes and paints but sometimes I do make some sketches first.
5. Who and/or what inspires your work?
There are so many talented artists that I admire and inspire my work but what inspires me the most is just beauty. When I see something I consider as beautiful, that makes me feel creative.
6. What role does art play in your life?How does it change the way you view the world?
Art is my therapy, every time I feel either happy or sad, stressed or excited I find a refuge in my home studio and I can disconnect there. But art for me can be expressed from the most simple things in life like setting up a table or choosing an outfit. I like to take time to put aesthetic in everything I do. Art has a unique power in the society. I realized art is in everything I'm surrounded by, so everything has its beauty.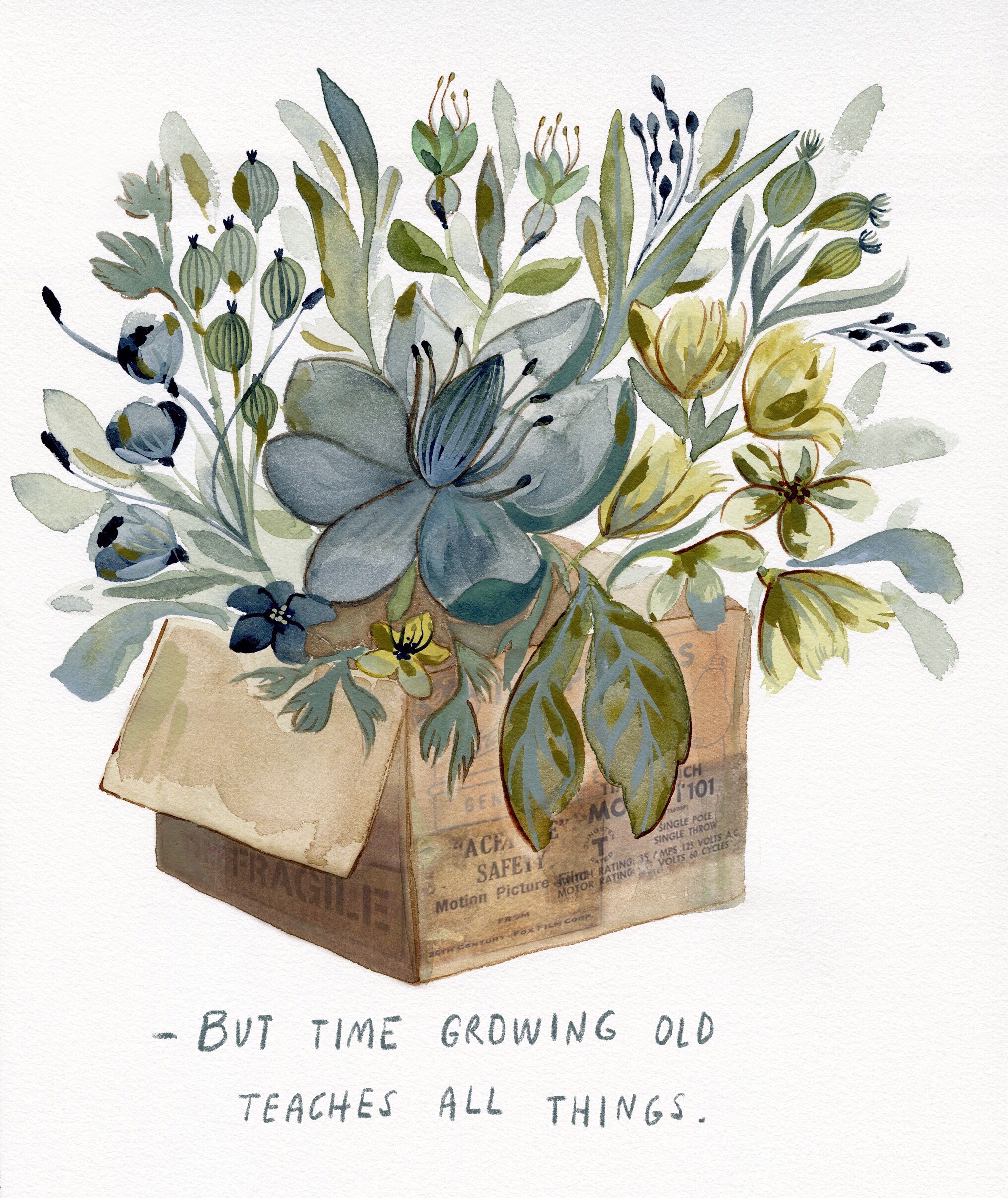 7. Where did you study?
I graduated as Graphic Designer at the Art Institute in Caracas (Instituto de Diseño de Caracas) but I'm a self-taught illustrator.
8. Where do you see yourself in five years?
Creating, creating, creating...
9. What about in ten?
I think the masterpiece is never finished. I know I will be established as an artist/illustrator but still will be creating something new.
10. What do you hope to achieve with your art?
God gave me a talent and I want to make the most of it, I want to refresh people's mood with my colors and illustrations.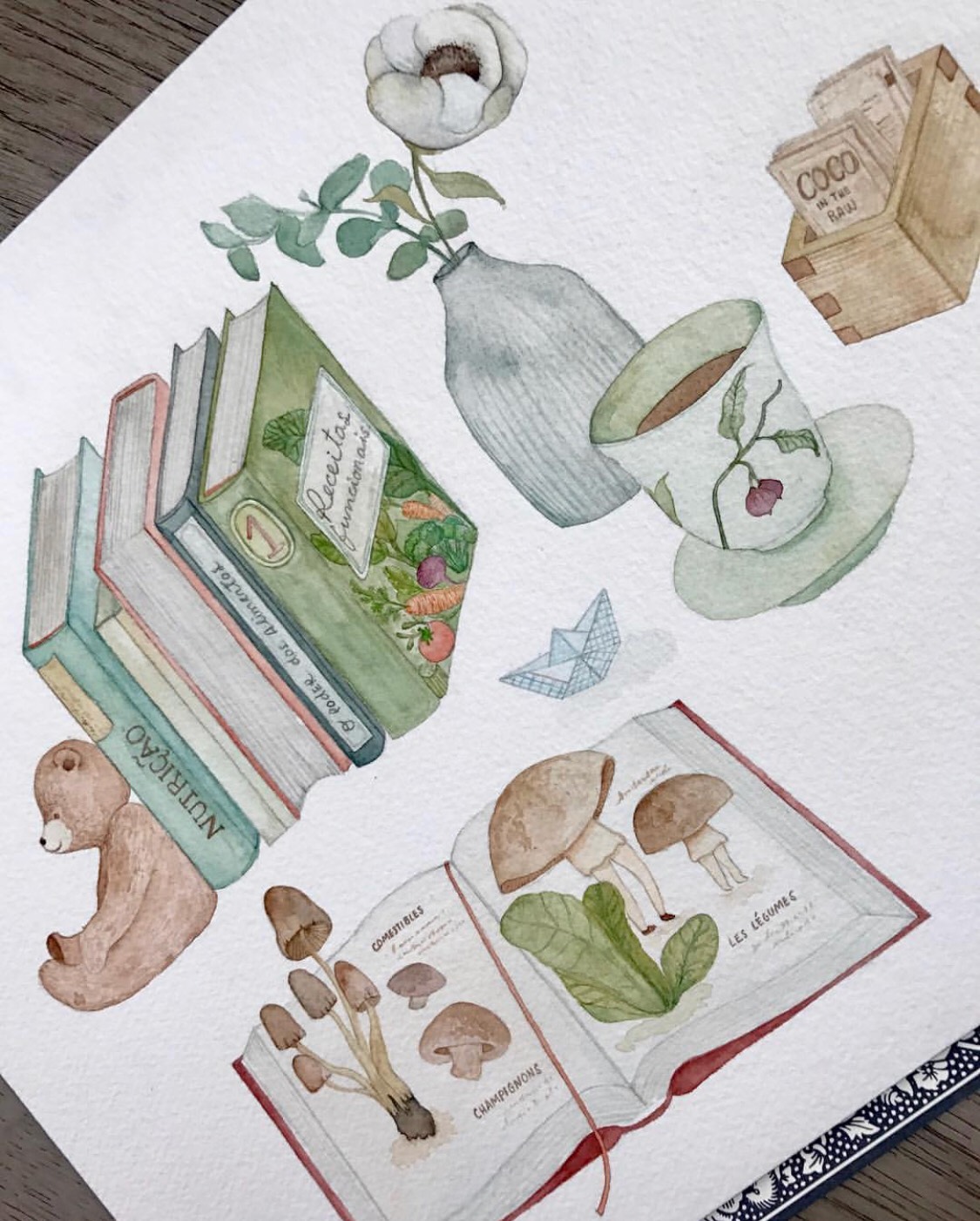 11. Now, tell us a little more about you as a person: what is your favourite food?
Italian, for sure.
12. Favourite book?
Nowadays finding time to read is hard. Between the girls and work, reading is a luxury that I don't have anymore. But I always enjoy a good article and the horoscope counts, right? ;)
13. Favourite genre of music?
Any kind that makes feel happy or takes me to memories of my life. I listen to music all the time!
14. What are your hobbies?
I love all sports. I used to play tennis for the national team as a teenager, sometimes I still play, but I really enjoy running and hiking.
15. If you weren't an artist, what would you be?
I love the outdoors so I would be exploring the world and making a living out of it.