Instagram: @kellys.illustration
Website: www.kellyillustration.com
1. What's your story? Where are you from?
Hello! I'm Kelly, born and raised in Hong Kong. I am a fresh graduate student majoring in Illustration, currently based in Hong Kong enjoying my quarantine life and working as a freelance artist.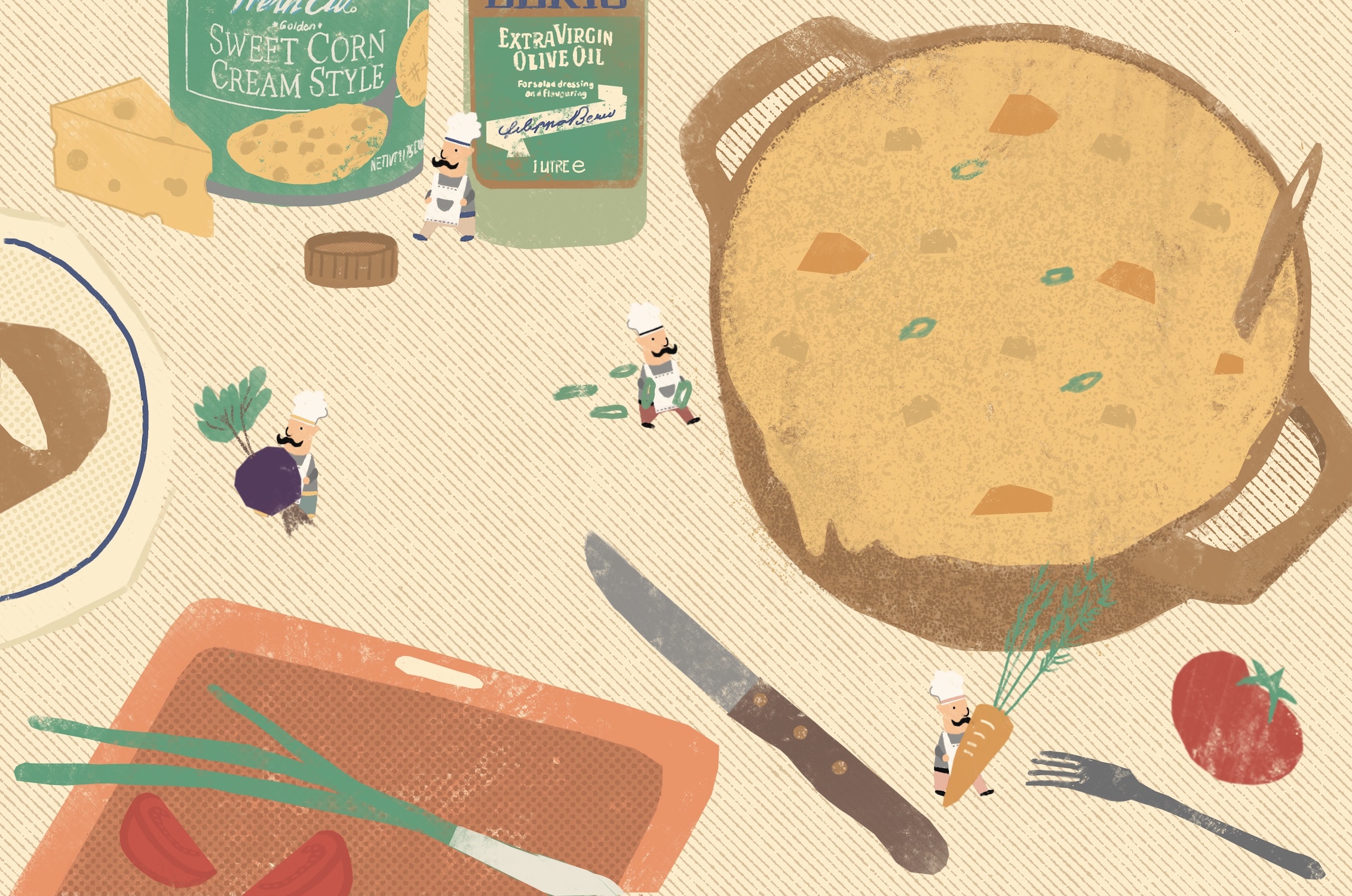 2. Tell us about your aesthetic.
I always question myself about my work aesthetic. I think this is still an unresolved question for myself that I face everyday when I create. I would say that I mainly love to use colors to unify my work. I often use a lighter palette to create my work with the combination of different paper textures and brush marks.
3. What is your favourite medium and why?
I really like both traditional and digital mediums. However, I see myself using digital media more often nowadays. Since I got the hand of it and really like it when people question whether if my piece is made from traditional medium or digital.
4. What is your artistic process like?
Since now I usually work digitally, I work mostly with my iPad. I would roughly write or sketch down my ideas and usually I would take some time to look around and see which idea was the best to be done for my final artwork!
5. Who and/or what inspires your work?
Growing up in a multicultural country I found myself getting inspired by all the happenings and people around me. Multicultural friends that speak a different language or friends that grew up in different backgrounds sharing stories with one another inspires me the most by communicating with them.
6. What role does art play in your life? How does it change the way you view the world?
Art has definitely broadened my vision, I wouldn't have thought that I would be in another country studying and adapting to different cultures getting to know artists around the world and building connections. Art also influenced how I think, I guess without art I would be a more limited thinker but instead I learn how to see stuff in a different way. Just like how people who look at a piece of artwork, everyone has different opinions and that's what makes it special.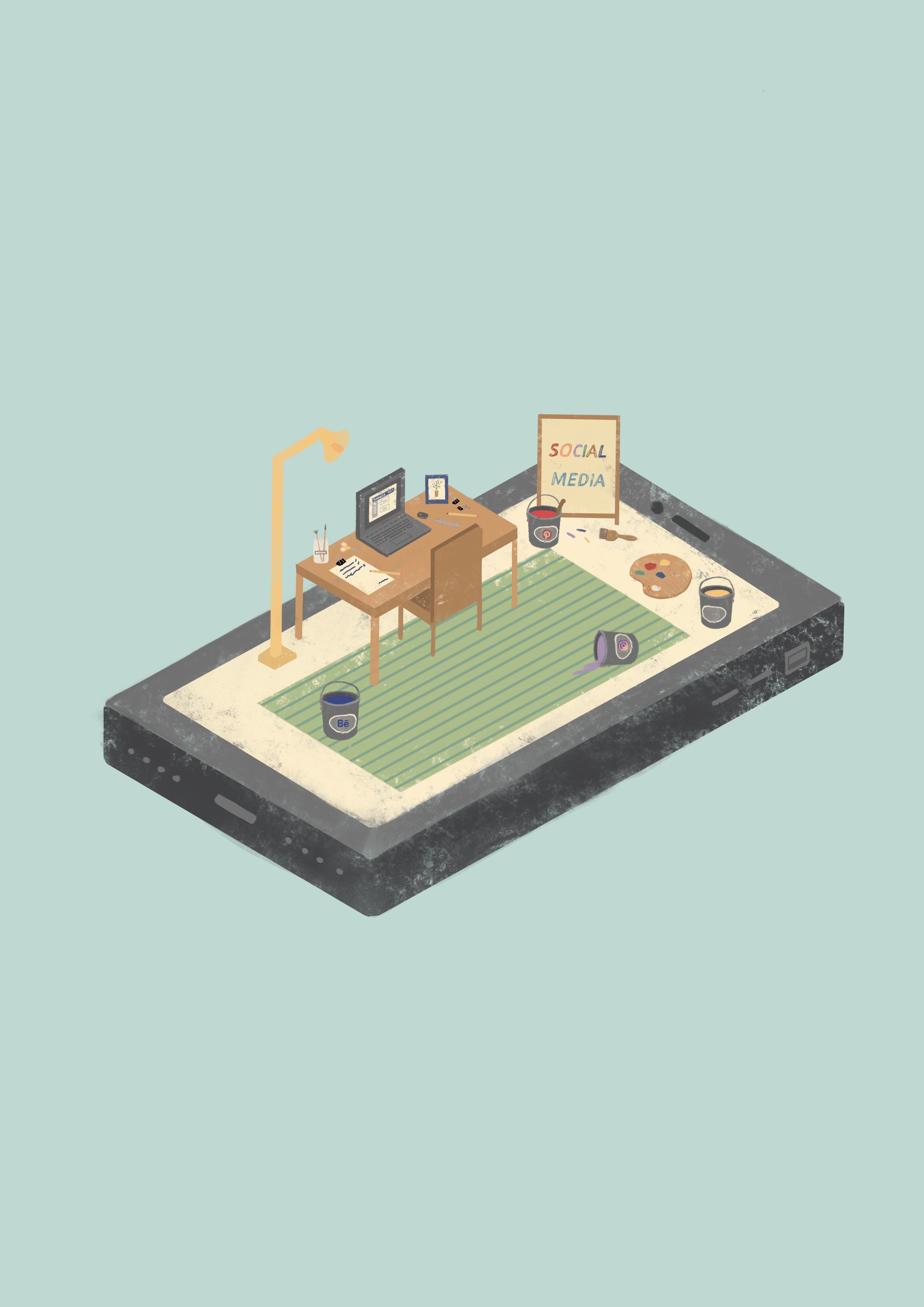 7. Where did you study?
I freshly graduate from Savannah College Of Art And Design (SCAD) in June 2020. I originally started my school years in the Hong Kong Campus however for the last two years I went to study abroad in the Savannah and Atlanta campus as an exchange student.
8. Where do you see yourself in five years?
I wish I would be still chasing my dreams in 5 years. I foresee myself working in a small open spaced studio or even traveling around the world to work with different people or clients. I always wished to become someone who is being needed (I don't think I could be sitting inside an office for the whole day haha!).
9. What about in ten?
In ten years, I hope to be a bit more settled in life. I wish to have a personal or a shared studio with my friends who has similar dreams so we could help each other out to chase our own dreams! It sounds really fascinating!!!
10. What do you hope to achieve with your art?
My intention for my work is pretty straight forward. I wish my artwork could bring people joy and happiness. I hope that my art could be helpful to people, taking people away from stress and fills people's day with a little joy and a big smile.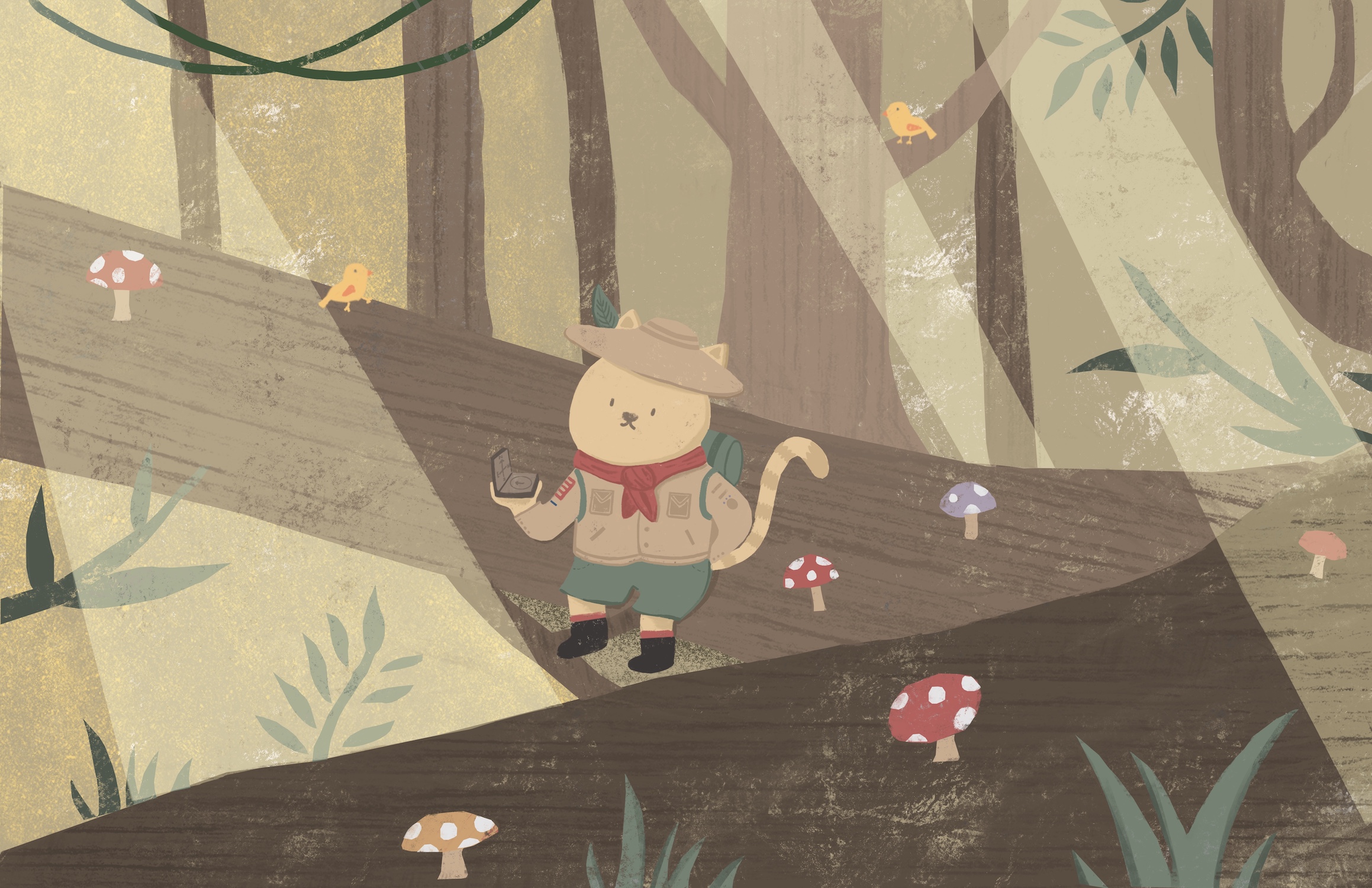 11. Now, tell us a little more about you as a person: what is your favourite food?
I really enjoy Japanese and Korean food. I LOVE sushi and jokbal and bossam and…. I feel like I could go on and on and on….
12. Favourite book?
I don't really enjoy reading books with only text on, I like to read image books that could inspire my creations. I recently read a book called zigma. It's a graphic novel illustrated by 4 Taiwanese illustrators. It's a joint project by the artist to showcase their work and story with the use of the artist's personal style. Really cute graphics and Illustrations and lovely sense of color choice!
13. Favourite genre of music?
I guess for me it depends on what I want to start my day like. I mostly enjoy playing pop music. I recently got a turntable and I absolutely fell in love with korean indie pop and city pop.
14. What are your hobbies?
I enjoy watching dramas as my main hobby and I also study Korean. I have been picking up Korean since I was in middle school till now for around 8+ years. Getting to know another culture is always interesting.
15. If you weren't an artist, what would you be?
If I wasn't an artist I think I would want to become a traveler.