Instagram:
@laure_illustrations
Twitter:
@allainlaure
Facebook:
www.facebook.com/laureillustrations
Tumblr:
laureallain.tumblr.com
Website:
www.laureallain.com
1. What's your story? Where are you from?
I'm Franco-Belge (like the comics): my dad is French and my mum is Belgian. I grew up in the Dutch speaking part of Belgium but now I share a house in Brussels with my boyfriend, our toddler and a parakeet. I studied linguistics and literature & worked as a researcher at the university for a number of years. My research area was multilingual education & it mainly consisted of observing people. In a way that's what I still do but on an entirely different level. At some point I lost my hearing on one side. For a linguist that's a big thing so I decided to quit my job & to start using my eyes more. I went back to school to study graphic design and illustration. I've felt like a kid in a playground ever since.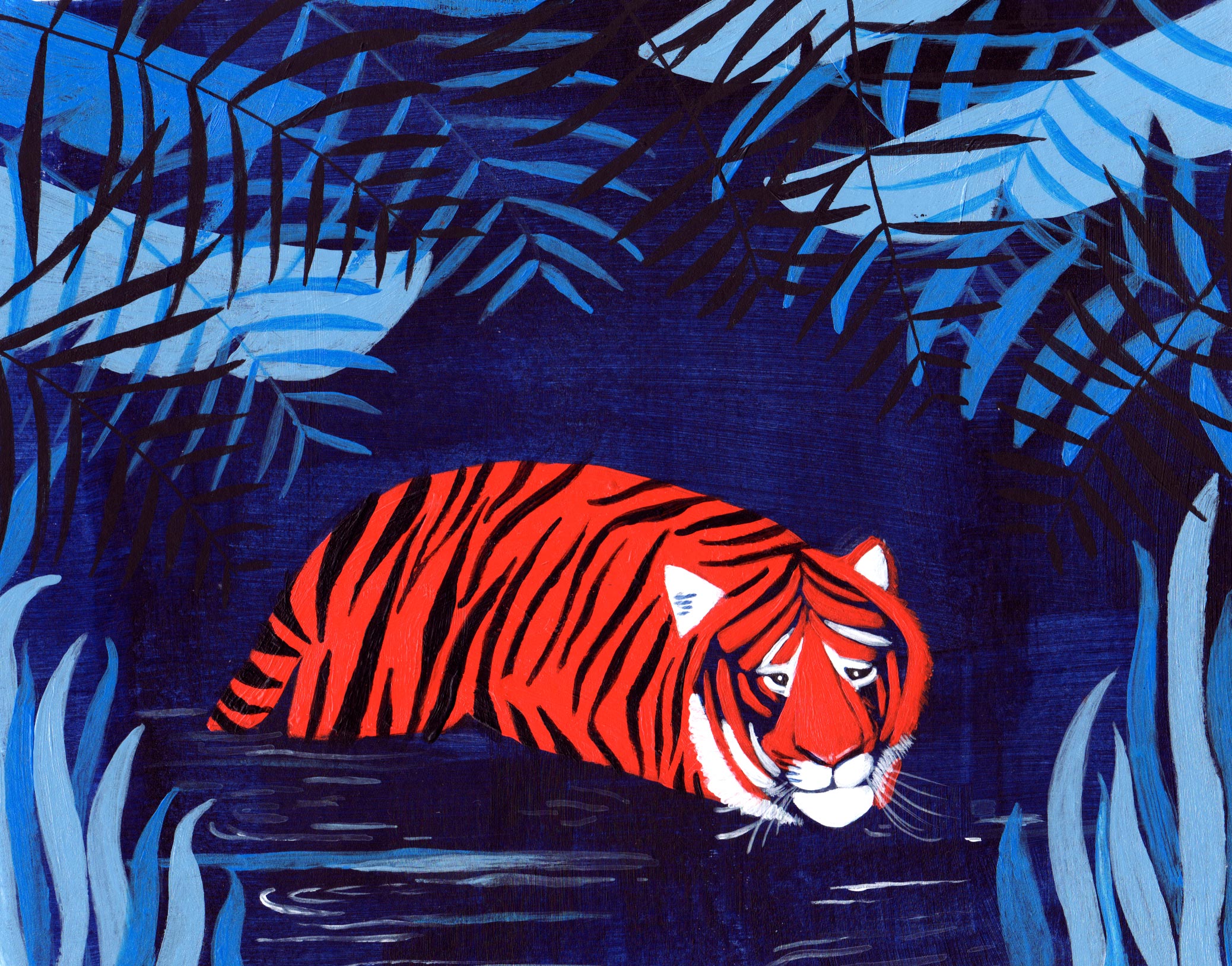 2. Tell us about your aesthetic.
I don't really feel like I have one. I like many styles & I've given up on the 'trying to find or define my style' thing. The only constant in my work is the narrative component, however small: I often try to tell a story. My early illustrations were really sober, understated even. I seem to have a natural tendency towards serene, poetic images but I try to put in more colour & movement now.
3. What is your favourite medium and why?
I love all kinds of paints, pencils, markers, printmaking,... my life as an illustrator would be so much easier if I didn't want to try everything! But doing the same thing over and over again just isn't my thing. If I really have to pick one favourite material it has to be ink. It's so versatile. When I started illustrating, I used to do everything with old fashioned nibs, fineliners and brush pens and I still like to go back to that from time to time. It never gets old.
4. What is your artistic process like?
I always start with thumbnails. Then I decide - depending on the nature of a project and the timing- whether I want to work digitally or not. I love working with ink and paints but I do miss control-z when I do, so if there's little time I go for digital.
5. Who and/or what inspires your work?
Nature, people, thrifted books, other illustrators, fine art and literature.
6. What role does art play in your life? How does it change the way you view the world?
On a personal level, it helps me to stay sane. I get nervous when I don't draw for a few days in a row. It also helps me to see & focus on the beauty in the world. I think drawing is a very honest way of communicating. Before I became an illustrator, I worked as a linguist but as Le Corbusier pointed out 'I prefer drawing to talking, it leaves less room for lies'.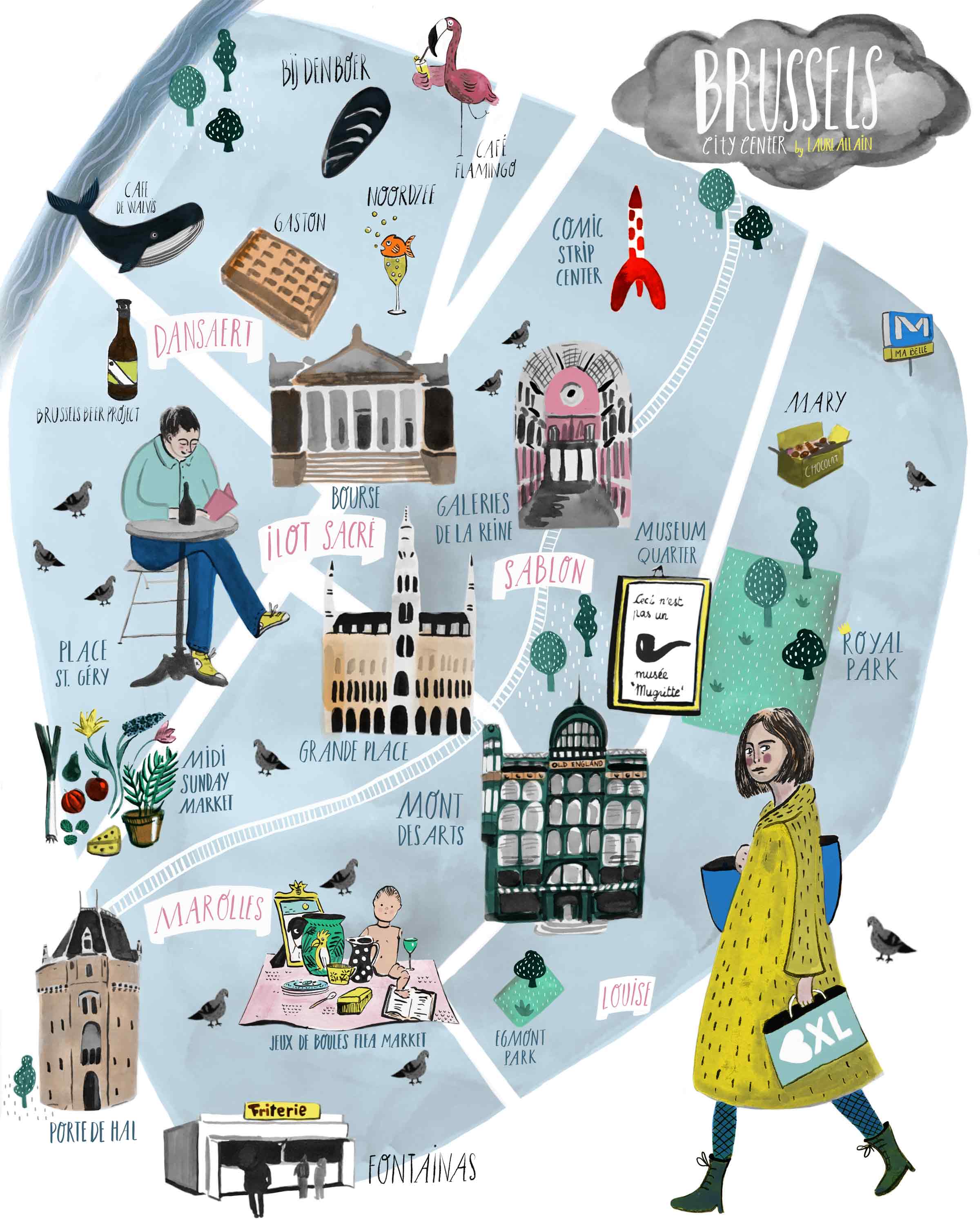 7. Where did you study?
At the Free University of Brussels (linguistics & literature) and at Luca School of Arts (Visual Arts with a focus on graphic storytelling).
8. Where do you see yourself in five years?
Life has taught me not to predict it, but one needs some kind of goal, right? I'd like to be a published picture book author by then. I also want to finish some scenarios for graphic novels & do editorial and advertisement jobs on a regular basis. I draw every day, whether I have a paid assignment or not & I hope that effort will have paid off by then.
9. What about in ten?
More of the same. Meet even more interesting people. Maybe even teach. I've always loved teaching, it's very rewarding. I'd also like to develop and illustrate educational tools for bilingual schools one day. That would be a nice way to connect the dots.
10. What do you hope to achieve with your art?
To quote Maya Angelou: to be rainbow in someone else's cloud. And for myself to continue to find peace of mind while creating.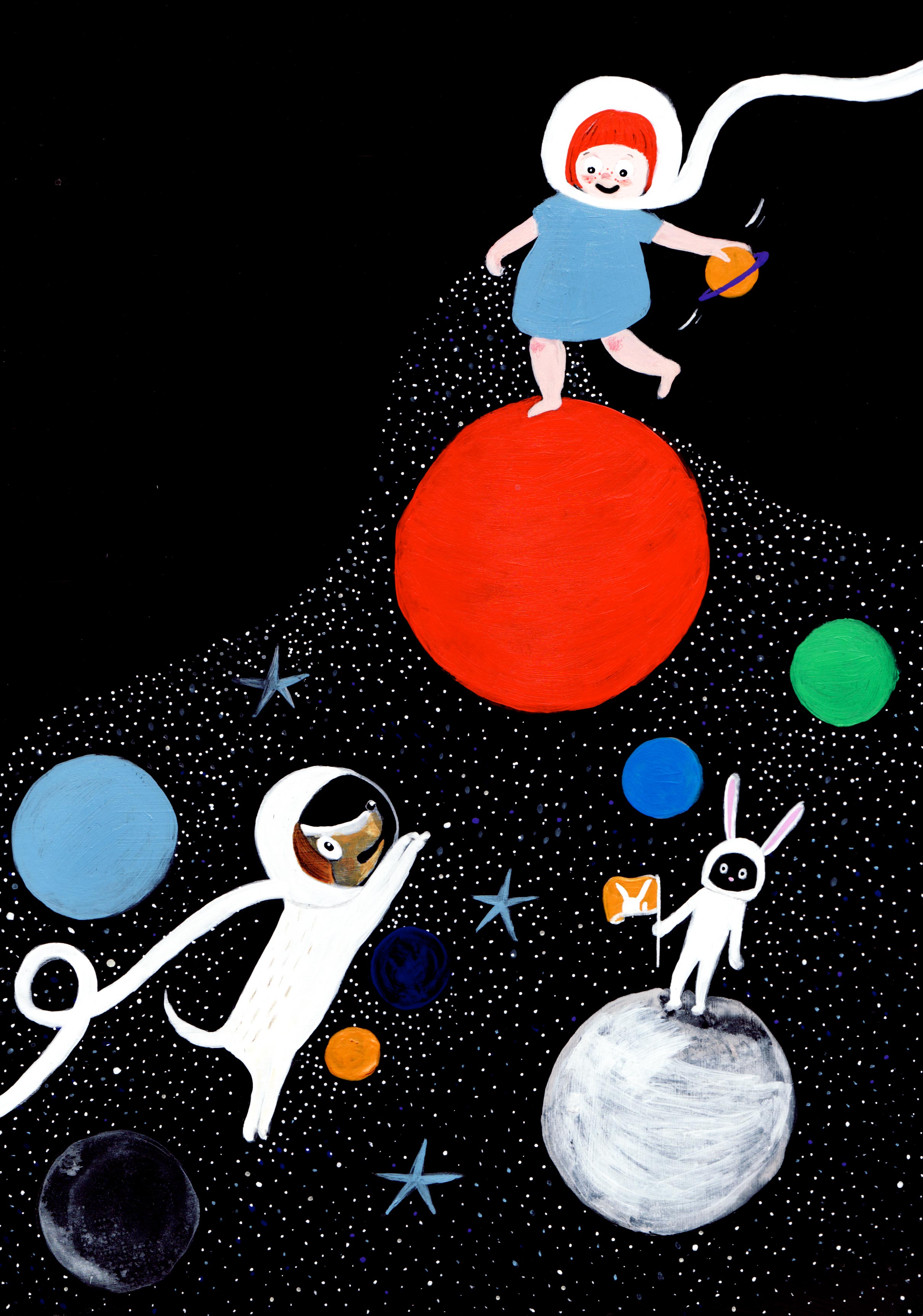 11. Now, tell us a little more about you as a person: what is your favourite food?
I'm a sweet tooth so bring on the cakes & pies!
12. Favourite book?
It's impossible to pick just one. But if I'd have to save one from a burning house it would probably be my grandmothers copy of Eckersley's Cat o Nine Lives. I have a huge collection of vintage picture books but that one is my favourite. It's even harder to choose a favourite grown up book. I really love the Brontë sisters, Dickens, Oscar Wilde,…but also contemporary writers like Graham Swift, Zadie Smith, Kate Atkinson, Chimamanda Ngozi Adichie and so many others. I have a penchant for strong female voices. And I love poetry & graphic novels as well so that makes it even harder to choose.
13. Favourite genre of music?
Human made: jazz. And anything by Jacques Brel, Leonard Cohen, John Cale & Morrisey. Oh and I love old children's musicals. Otherwise bird song.
14. What are your hobbies?
Reading, baking, thrifting and watching my toddler and budgie.
15. If you weren't an artist, what would you be?
If you weren't an artist, what would you be? Probably still a linguist or a teacher.