Instagram:
@lawrence.blankenbyl
Website:
www.lawrence-blankenbyl.format.com
,
www.lawrenceblankenbyl.com
1. What's your story? Where are you from?
Hello! I grew up in New Zealand, in the bush and close to the sea. I studied Graphic Design at university but started working as a film director for commercials straight after graduation. In 2007, I moved to Italy for a couple of years and have been jumping around Europe working as a director ever since. Currently, I'm based in Vienna with my wife and 2-year-old daughter and have only recently gotten into the illustration and animation game.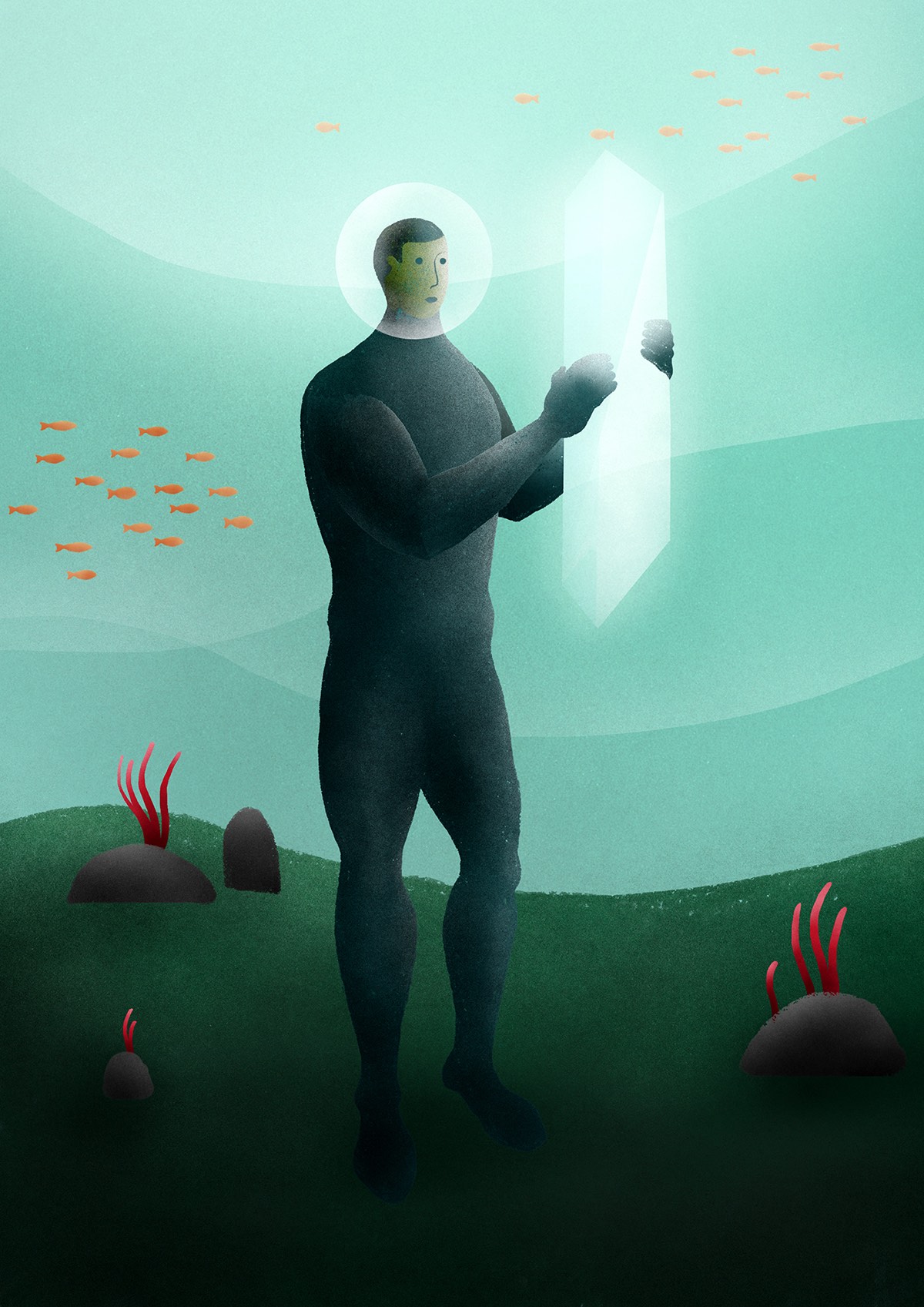 2. Tell us about your aesthetic.
My aesthetic will probably always feel like it is a work in progress, but I definitely notice some recurring patterns in my work. I like to make clean, considered images that have a strong sense of atmosphere and are beautiful. Thematically, I like there to be an idea behind a work, for it to be intelligent but also a bit playful or bizarre.
3. What is your favourite medium and why?
I will often start with some very basic sketches on paper, they may not be recognisable to anyone else, but they help me to see if my ideas actually work. I then move onto the computer where I use a Wacom Intuos pen tablet and Photoshop. I definitely love the ability to be able to constantly tweak shapes and colours along the way as the image may want to go somewhere else than I originally thought. I use both pixel brushes and the pen tool in Photoshop. I also work quite a bit in animation and for these projects, I usually create my artworks in Illustrator as the workflow between AI and After Effects is just better. In the future, I would like to experiment more with Procreate on the iPad.
4. What is your artistic process like?
I normally jump straight into a wide-ranging brainstorm on the topic. I ping pong between relevant keywords, themes and researched visuals until some sort of new connection is made that I think is interesting. I then keep going until I have 3-5 ideas I am happy with. If it is a personal project, I then execute one of them. If it is for a client I normally present 2-3 options of rough black and white sketches and perhaps a small mood board to show them the different directions each proposal could go in.
5. Who and/or what inspires your work?
Other artists' work definitely motivates and inspires me. In the illustration world, I am a huge fan of Karolis Strautniekas, Gérard DuBois and Sébastien Plassard to name just a few, but I am equally inspired by a number of fine art painters as well. Although I think you can learn a lot from other people's work, I usually find that the best ideas come during the process of actually making something yourself, ideas just come faster whilst sketching as opposed to researching. That said, I struggle as much as anyone to actually work this way all the time, you can definitely find me scrolling for an inspiration hit instead of sitting down and actually drawing! Away from the art world, I am an avid news reader and I follow international politics pretty closely. I find the news pretty inspiring, it is a platform where all the dramas, injustices and hopes of the world are played out, so that makes it a pretty good source for ideas and also a great motivator to actually create work.
6. What role does art play in your life? How does it change the way you view the world?
I like the way that art offers us a different way to see things. It gives us a view into other people's heads and lets us experience emotions, sensations and have thoughts that we otherwise would never have had. So for me, art is exciting and makes me feel as if there is potential in everything.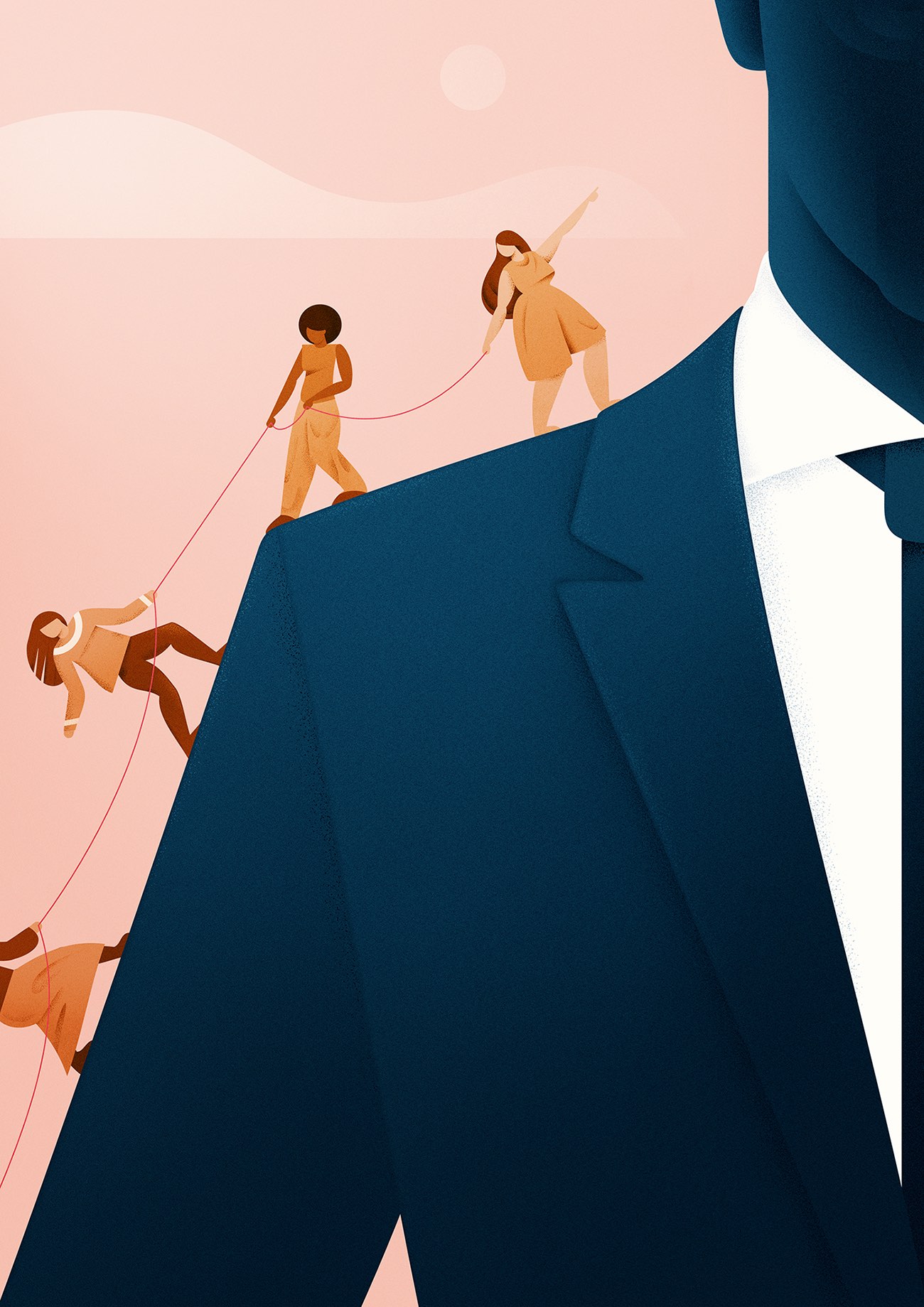 7. Where did you study?
I studied graphic design at Auckland University of Technology (AUT) in New Zealand. Straight after graduation, however, I started working in as a director for commercials as well as documentary, music video and fiction projects. That work soon took me to Europe where I also had the opportunity to be an artist in residence at Fabrica in the north of Italy for a couple of years.
8. Where do you see yourself in five years?
I'm just starting out, so it's an exciting time with lots of change. Currently, I work between the fields of film, animation, illustration as well as a bit of traditional graphic design. I love this mix of work but would like to concentrate on illustration a bit more at some point. I am hugely inspired by the editorial illustration world, but can also see a future with an illustrated children's book in it or two.
9. What about in ten?
A thriving illustration career that is constantly evolving and challenging me would be nice! I would also like to be working on more personal projects, off the computer and on canvas.
10. What do you hope to achieve with your art?
For me, what I would like to achieve is quite personal, I don't feel the need to have a massive impact on the world with my illustration. I would like my daily work to bring me some joy topped with occasional spikes of euphoria and a sense of purpose. Professionally, I like happy clients, jobs that inspire me and good relationships. If your work can teach you more about the world and bring excitement into your life, I think you are winning.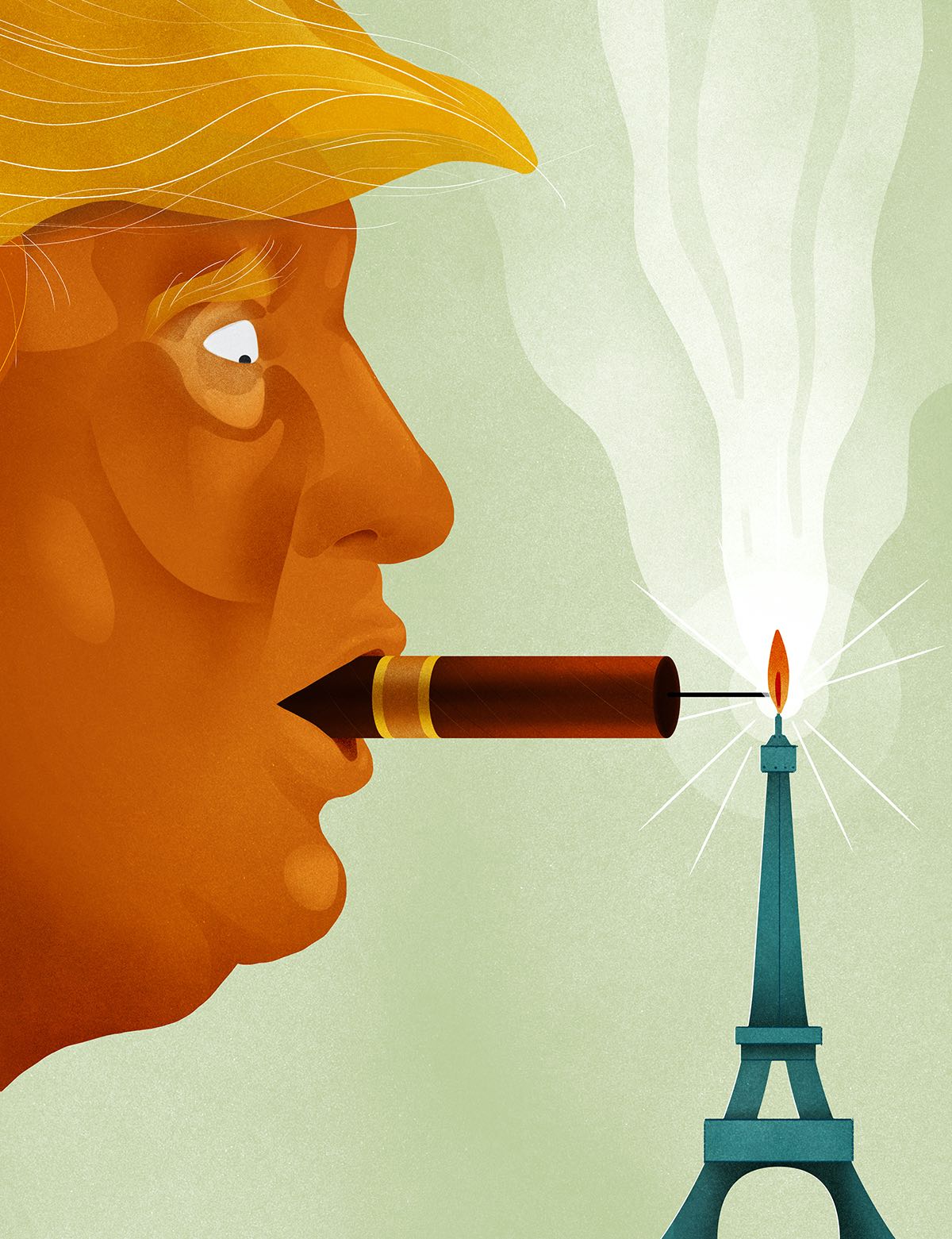 11. Now, tell us a little more about you as a person: what is your favourite food?
I'm a pretty happy man when I have a plate of vegetarian Nachos in front of me.
12. Favourite book?
There are a lot! I couldn't choose just one as I find books affect you differently at different times in your life. Growing up I read a lot of the classics, 1984, Tropic of Cancer, On the Road, The First Circle, Heart of Darkness, Lord of the Flies, Man's Search for Meaning etc, but I also read a lot of sci-fi/fantasy novels and some comics too (Fantagraphics/Drawn&Quaterly not Marvel-style comics).
13. Favourite genre of music?
When I was a teenager we were all about different musical camps. Nowadays, I´m super open and normally just let my mood decide on my favourite genre at any given moment. But being from New Zealand, Fat Freddy's Drop is always a pleaser :)
14. What are your hobbies?
Sadly I have to say that working is kind of my hobby! When I make the time, however, I always feel pretty awesome for having gone for a run, a hike, a surf, a rock climb, a read or a trip to an exotic location that I haven't been before.
15. If you weren't an artist, what would you be?
That's a tough question to answer, as I kind of already work in four different fields! I consider all of the fields I work in as 'creative' and indeed think that every profession that involves problem-solving is a creative profession. To answer the question though, when I was young I wanted to travel to far off places and be an archaeologist. Today, I am really inspired by anything to do with clean, renewable energy. So if there is a job that is a mix of the two, that would be perfect :)