Instagram: @lisasaputra
1. What's your story? Where are you from?
Hello! My name is Lisa Saputra. I'm an indie children's book illustrator and sometimes I do some amigurumi for personal projects. I'm from Indonesia, where we can enjoy the sunshine everyday :)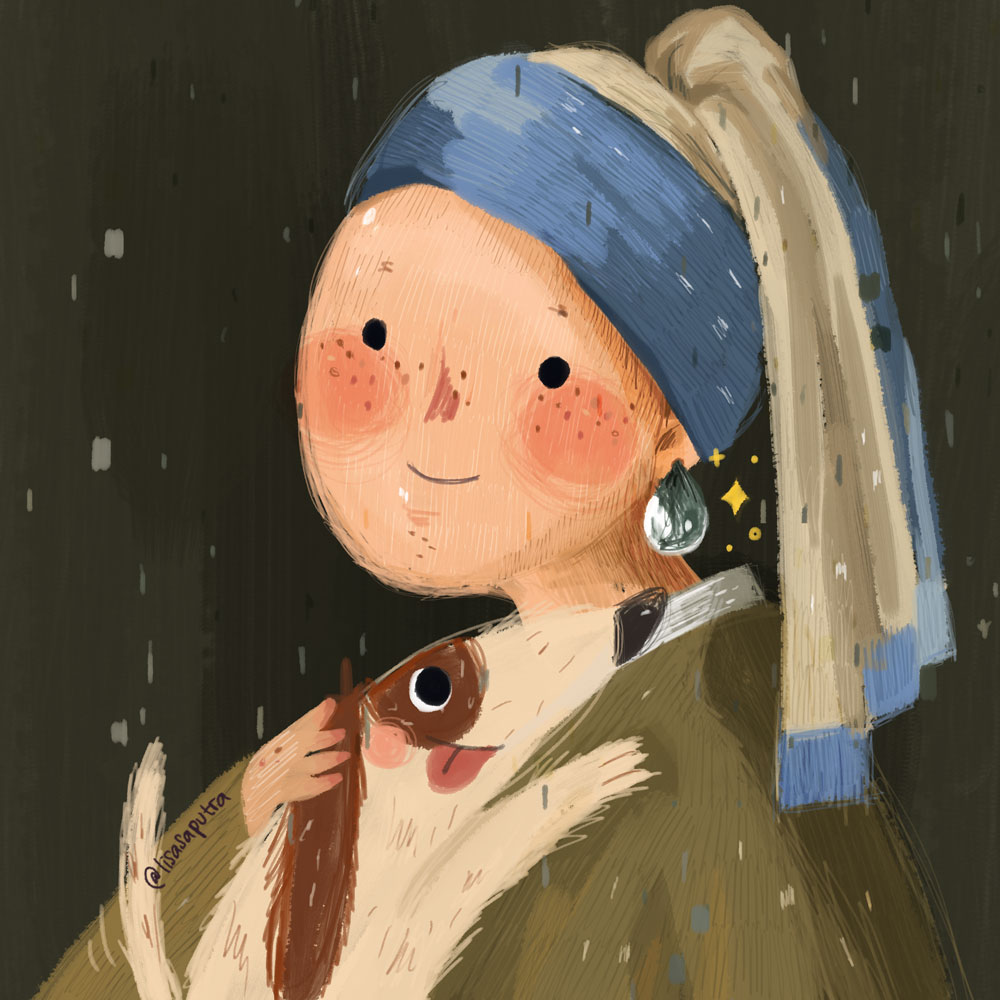 2. Tell us about your aesthetic.
I do love Japanese's perspective of "wabi-sabi" that appreciates imperfections. That's why I love children's books that show us the informalities, humbleness, innocence in their strokes.
3. What is your favourite medium and why?
For now I prefer digital art because it has so many features and convenience -- the main feature is you can undo or erase your previous steps, as we know, in traditional art these actions cannot be done, so I really really appreciate artists with traditional mediums. Sometimes I use other drawing tools like oil pastel or watercolor, but I still struggle and need a lot of practise with them. Someday I want to try gouache as well. Wish me luck! :D
4. What is your artistic process like?
So first I will think about the main idea, imagine the shape, the colors, and then I make rough sketches on my sketchbook, then scan it on my laptop. So I can color it digitally.
5. Who and/or what inspires your work?
I love Ghibli studio so much! I adore all of their works. All of their movies give you the warm feeling :)
6. What role does art play in your life? How does it change the way you view the world?
Oh it's a huge part of my life. it's surrounds us everyday! We can see it in every detail in our nature. It is perfectly designed. Our God is the greatest artist!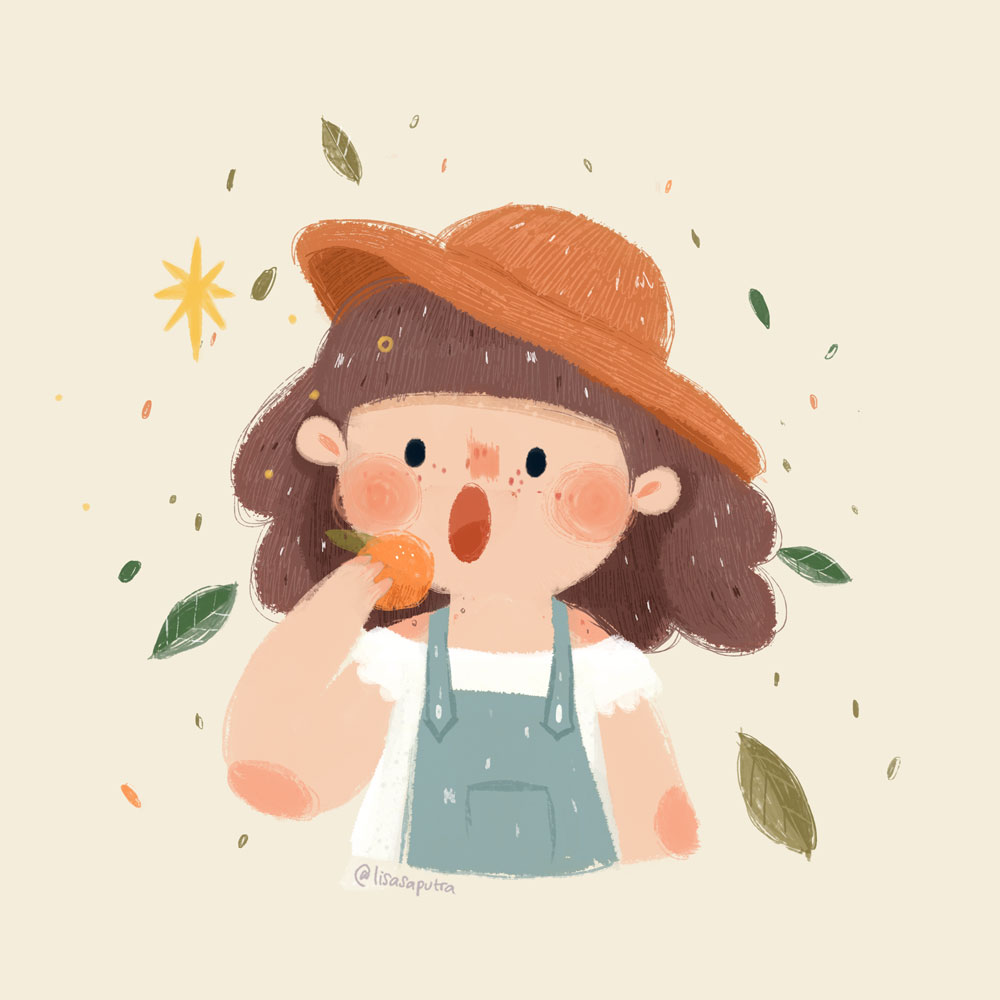 7. Where did you study?
I took Visual Communication Design in Binus University in Jakarta, Indonesia
8. Where do you see yourself in five years?
For now I start a small local children book project (@tomo.kidsbooks) as my small step to contribute to society. For next I plan to run a small project with my husband to make some short simple animations to educate kids about good habits, building character, care for the environment or even answer some children's frequently asked questions. Hope it works well :)
9. What about in ten?
Hmmm... basically the same, but hopefully I will have more personal projects and contribute more :)
10. What do you hope to achieve with your art?
I want to spread positive vibes to children and parents or anybody else through my works. My dream is to contribute more in the future and be a blessing to others :)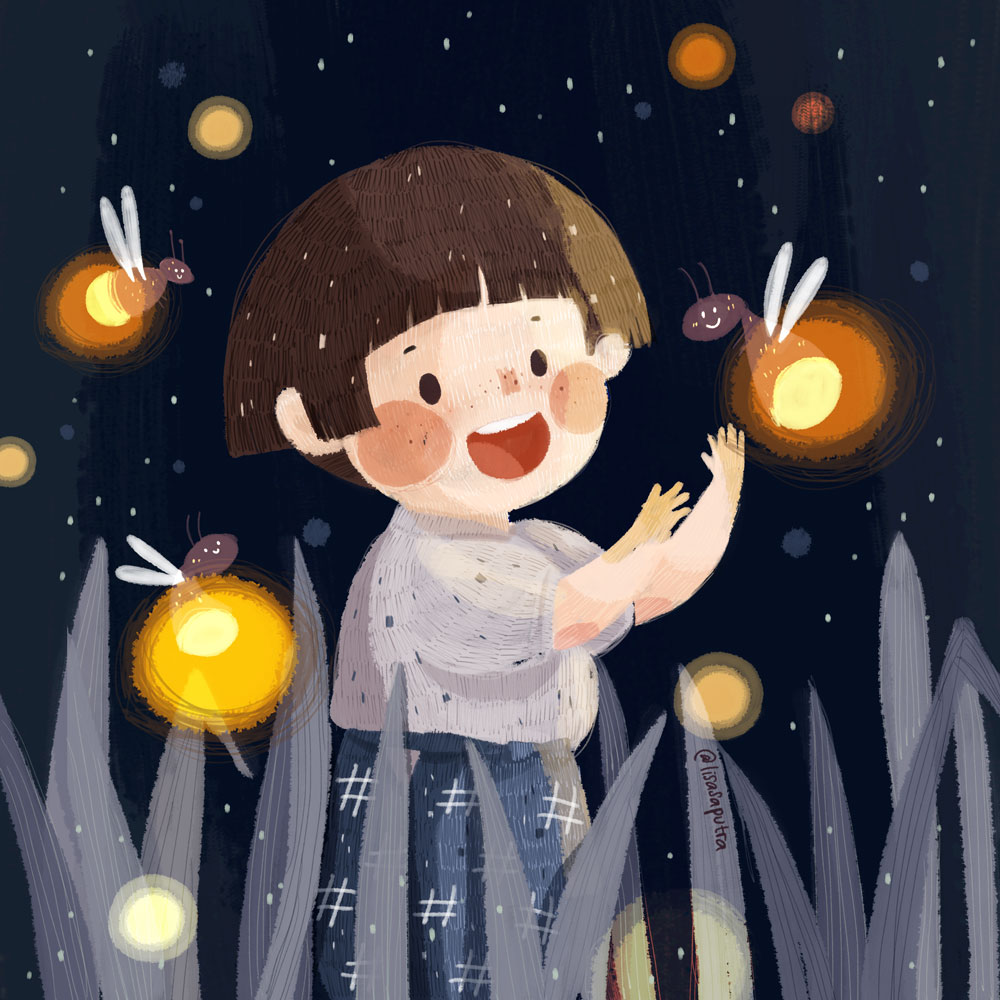 11. Now, tell us a little more about you as a person: what is your favourite food?
Well this is a very hard question. I love to eat almost anything! (no joking -- sushi, pasta, kimchi, anything!) But if I have to choose only one, I'll pick... rendang, a traditional dish from Indonesia.
12. Favourite book?
I love to read detective novels and I treasure many children's books, but for now I'm in love with Wildwood by Colin Meloy and Carlson Elis :)
13. Favourite genre of music?
Lately I enjoy 70's-80's Japanese and Indonesian pop songs in that era.
14. What are your hobbies?
I love to make amigurumi (crocheted dolls) or do gardening and send postcards :)
15. If you weren't an artist, what would you be?
Oh I'm obsessed with mushrooms so much (as food and as decoration) I collect many mushroom ornaments or botanical prints in my house. So I can imagine myself as a mycologist or a botanical illustrator, hahaha..