Instagram:
@lorynengelsman
Twitter:
@EngelsmanLoryn
Facebook:
www.facebook.com/LorynEngelsmanIllustration
Website:
www.lorynengelsman.com
1. What's your story? Where are you from?
I am New Zealand born and I currently live in the centre of the north island, only an hour away from Hobbiton (truth) but I have not met any hobbits yet... which is disappointing. Drawing and creating has always been a big part of my life, so as a high school graduate going to art school was the obvious move. During my studies I discovered so many freelancing illustrators online from all over the world so when I graduated I managed to land a few illustration commissions for friends. Over the next few years after graduating from art school (throw in a few months of travelling) I slowly gained more and more clients & my illustration work on-the-side became a full-time job.
2. Tell us about your aesthetic.
My illustration work is heavily character and hand drawn type based. I use a lot of bold lines and bright colours which gives my work quite a playful feel. Conceptually my work is based on funny observations of the world and I hope to give people an "ah-ha! I relate to that!" moment.
3. What is your favourite medium and why?
I love using my Lamy fountain pen in my sketchbook at the moment - it's so inky and makes such a beautiful line. Also, very recently got a Wacom Cintiq for my digital illustration and I love it! It has sped up my process so much and is a much more natural way of working on the computer.
4. What is your artistic process like?
It varies quite a lot depending on what sort of project it is, but the one thing that ties them all together is that they all begin in my sketchbook. As I start looking at the brief I will start sketching out any ideas that come to mind. I can then go back over everything that I have drawn once I feel like I have a really good grip on the brief and compile the best ideas to develop.
5. Who and/or what inspires your work?
I really enjoy following a wide range of other artist, illustrators, designers, typographers & meme makers online. Instagram is such a good place to see artists finished work as well as their raw unfiltered ideas. I keep a sketchbook on hand at all times for when moments of inspiration hit me. I also make sure that I set a good amount of time aside each week to draw and experiment with new materials. This time experimenting keeps my ideas and artistic process fresh so I always feel like I am progressing and not churning the same stuff out over and over.
6. What role does art play in your life? How does it change the way you view the world?
A lot of my work is inspired by observing the world and visualising things that I see... so whether or not I am aware of it, it totally changes the way I view the world.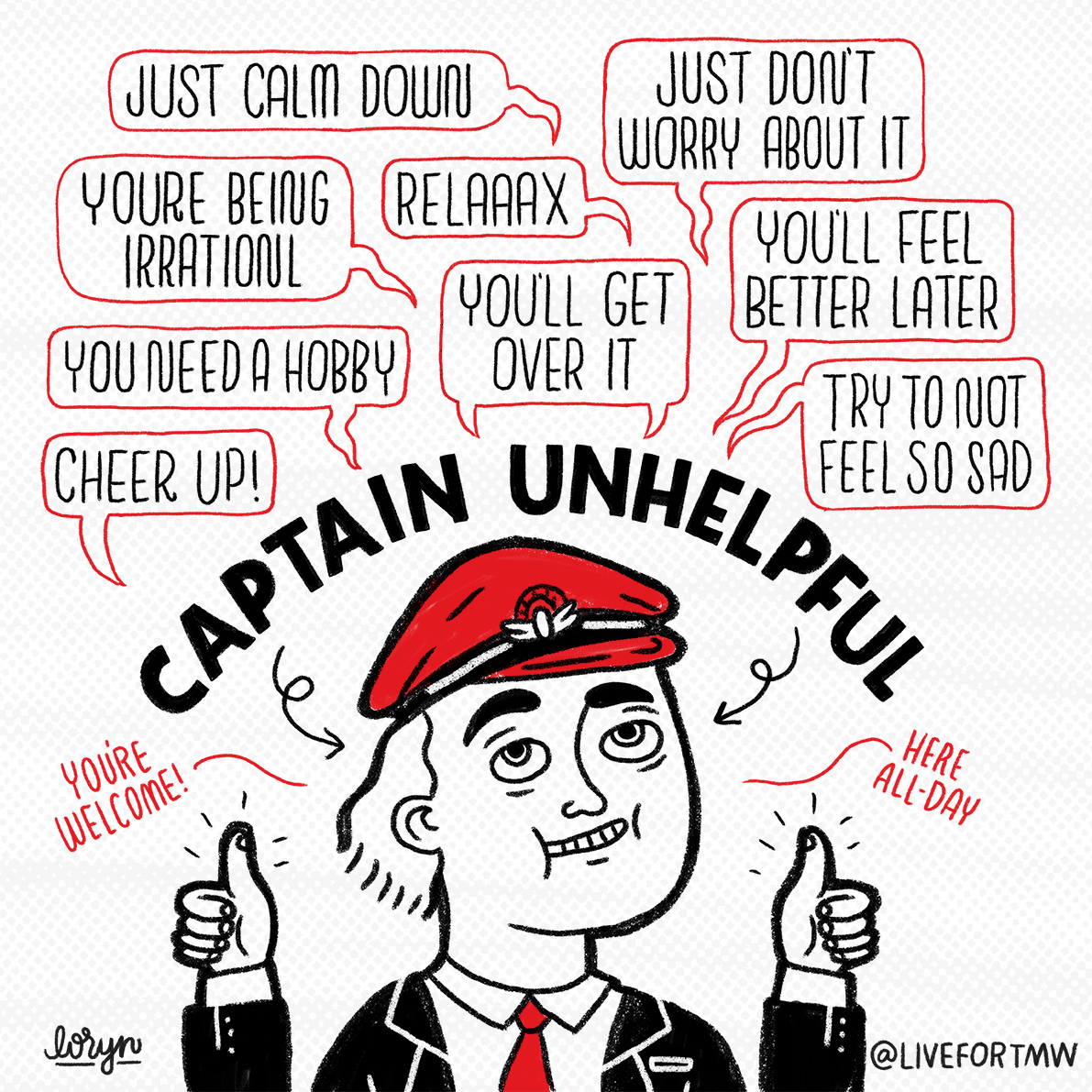 7. Where did you study?
I studied visual arts in New Zealand. I officially trained in Painting & Sculpture but I was lucky that the course I went through was so flexible, so I did a lot of graphic design papers and based a lot of my fine art projects around using digital media.
8. Where do you see yourself in five years? Working in an agency?
At this stage I don't think I would want to work within an agency. I love the freedom of working for myself and getting to work directly with all of my clients. In five years I'd love to be doing what I am at the moment, but hopefully working for some of bigger clients - maybe I will have landed a dream commission for the NY Times by then…
9. What about in ten?
Ideally, I would want to be at a stage in my career where I can spend more time making illustrations of the fine-art variety and exhibiting in different places… and travelling to wherever it was in the world that I was exhibiting!
10. What do you hope to achieve with your art?
Making enough money to live on creating illustrations that people love and get really excited about. The best part of any project is sending the client their final piece of art and getting that "OMG" email reply. So if that keeps happening, I can consider myself successful.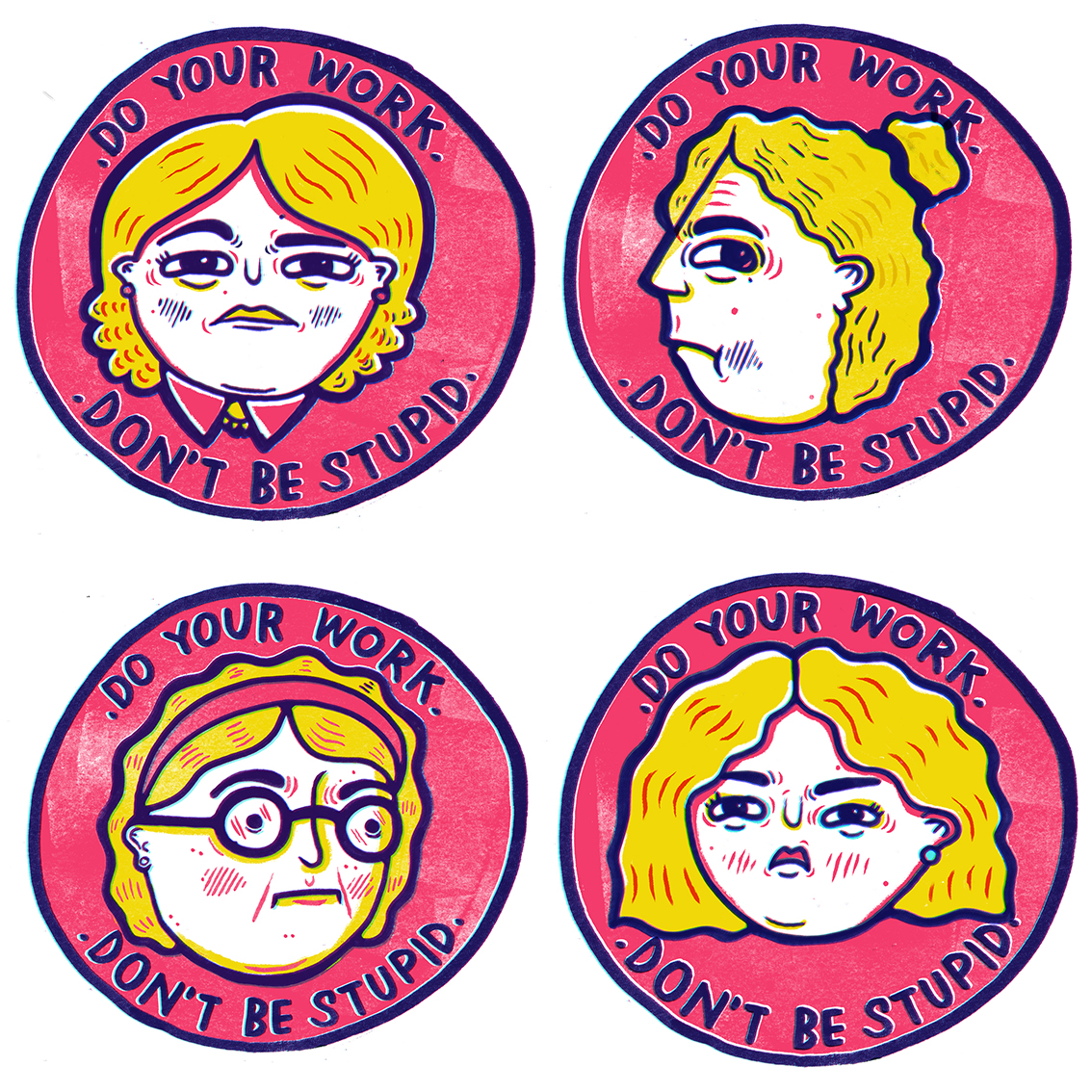 11. Now, tell us a little more about you as a person: what is your favourite food?
I have just come through a heavy Mexican street food phase & am now getting super into Chinese food. We have some amazing dumpling places in my city and I am determined to try them all and find the best of the best.
12. Favourite book?
Currently reading and enjoying - The Luminaries by Eleanor Catton
13. Favourite genre of music?
I am all over the place with music. One day I'll be listening to 80's disco music and the next day I'll be listening to Kendrick.
14. What are your hobbies?
New Zealand is a giant outdoor playground, I love getting out and about in my weekends climbing mountains, swimming in the ocean and exploring.
15. If you weren't an artist, what would you be?
Rather lost I imagine.