Instagram:
@ludiary
Website:
www.luandme.com
1. What's your story? Where are you from?
I am born in a sea-side city in central Italy. After some years working in advertising in Milan I decided it was time to move in London in 2008 and move forward my career toward a some kind of art that might express myself more. I believe fashion illustration filled the gap between the two thing I love the most: art and fashion so I started drawing like crazy and in one year time I had my first publications.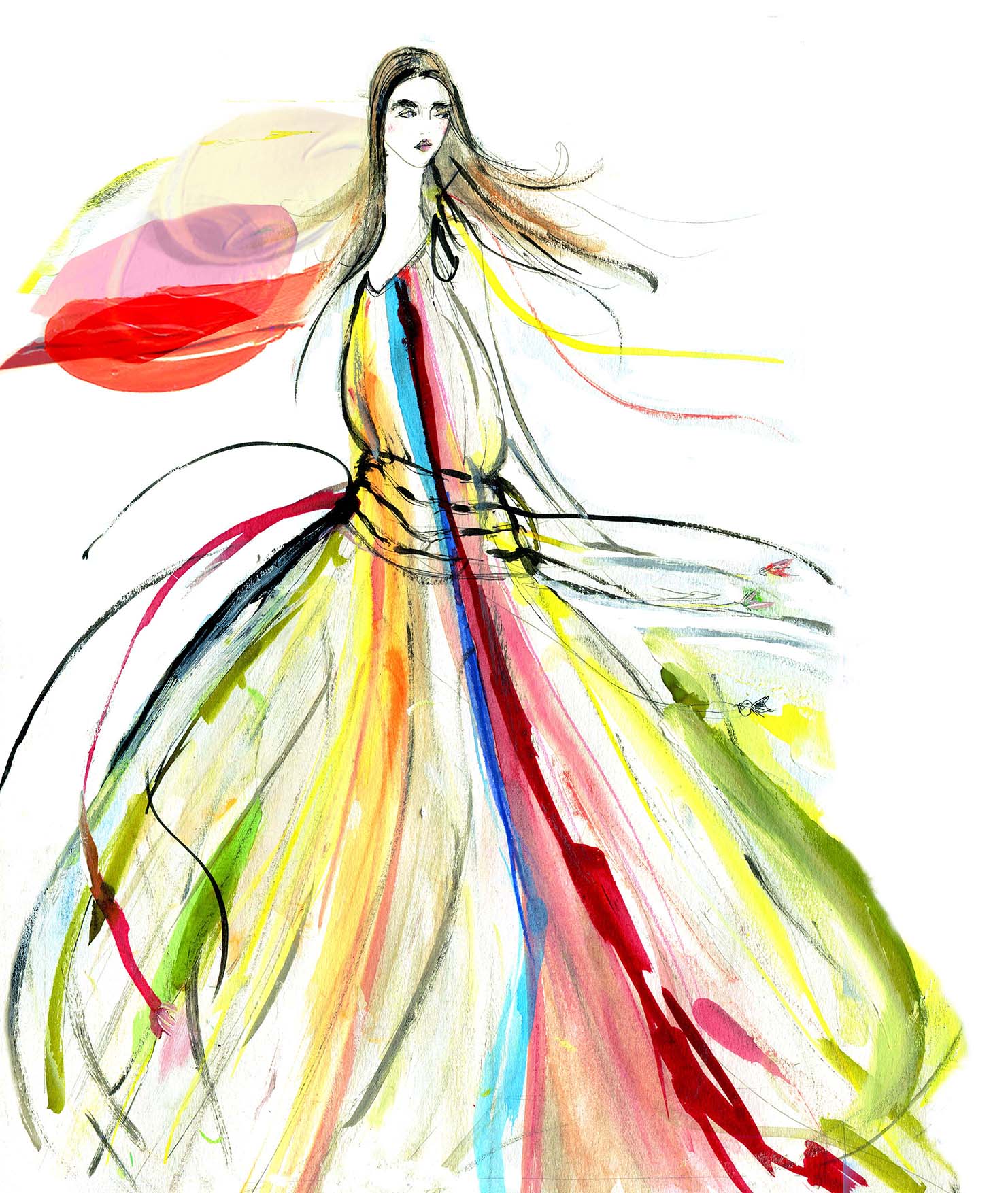 2. Tell us about your aesthetic.
i would say expressionistic, elegant and intuitive
3. What is your favourite medium and why?
I love mixing and experimenting different kind of media but there is just one thing I can't stay without :black ink! it's so defining and remarkable and it has become my signature giving the final touch and the more decisive lines
4. What is your artistic process like?
I would start researching references and inspiration. The base of my artwork is pencil drawing , very important to define the first lines, expressions and study the gestures. Then the most defining step is balancing the colour by adding very fine lines and strong splashes of vibrant shades.
5. Who and/or what inspires your work?
I love looking at masters of pop art as Allen Jones, expressionists and Ukiyo-e artists . A much more direct influence is Fashion Photography, I particularly love Guy Bourdin and Iriving Penn
6. What role does art play in your life? How does it change the way you view the world?
It's my job and my passion in a very contrast way. To make a successful career like an artist you have to treat like a job with office hours and developed set of administration and promotion skills. And this of course is the boring part! this allow you to make drawing your daily routine . My style draw inspiration from the fashion culture and the contradictions therein capturing the essence of fashion figure and their fragility,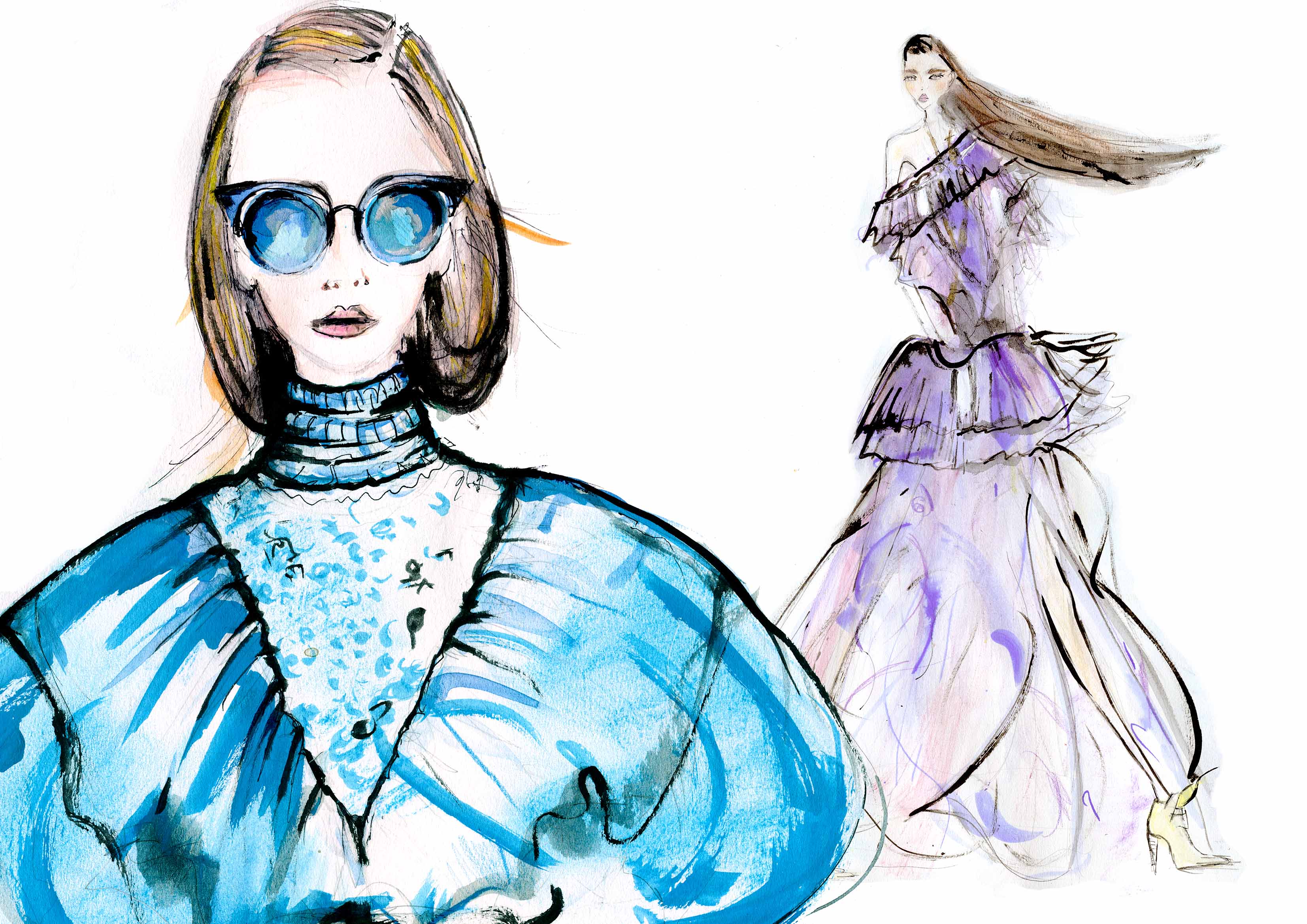 7. Where did you study?
I won a four-years scholarship to complete my Media Design degree course at NABA, New Academy Of Arts in Milan.
8. Where do you see yourself in five years? Working in an agency?
it would not being possible to accept freelance commissions working full-time for or some agency but I l would see myself collaborating with more and more designers and creatives and see my work in more medium
9. What about in ten?
keeping up with my work but even exploring totally new form of arts, film and design.
10. What do you hope to achieve with your art?
I want to get better and better and being good as I possibly can be and say something new by studying new form of drawing styles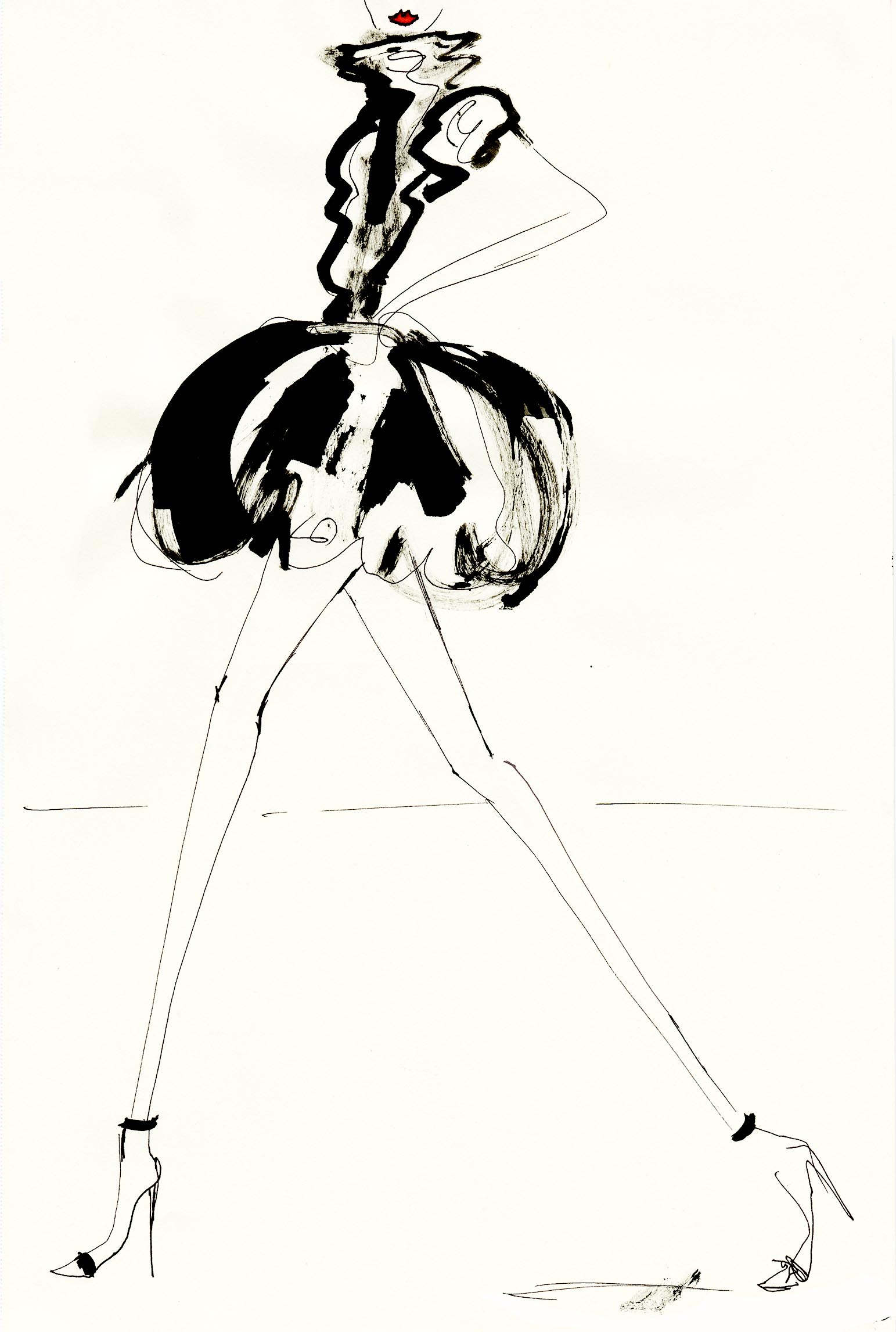 11. Now, tell us a little more about you as a person: what is your favourite food?
fresh egg pasta and sushi!
12. Favourite book?
De Profundis of Oscar Wilde
13. Favourite genre of music?
indie melodico
14. What are your hobbies?
Cinema and painting/art exhibitions
15. If you weren't an artist, what would you be?
a zoologist nice a kid I was always curious about reading curiosities about wildlife