Instagram:
@luv_harts
1. What's your story? Where are you from?
I am a Geordie, which means I'm from Newcastle in the North East of England. I moved to London and lived there for several years before cashing in my beer tokens for a quiet life in the mountains in Zurich.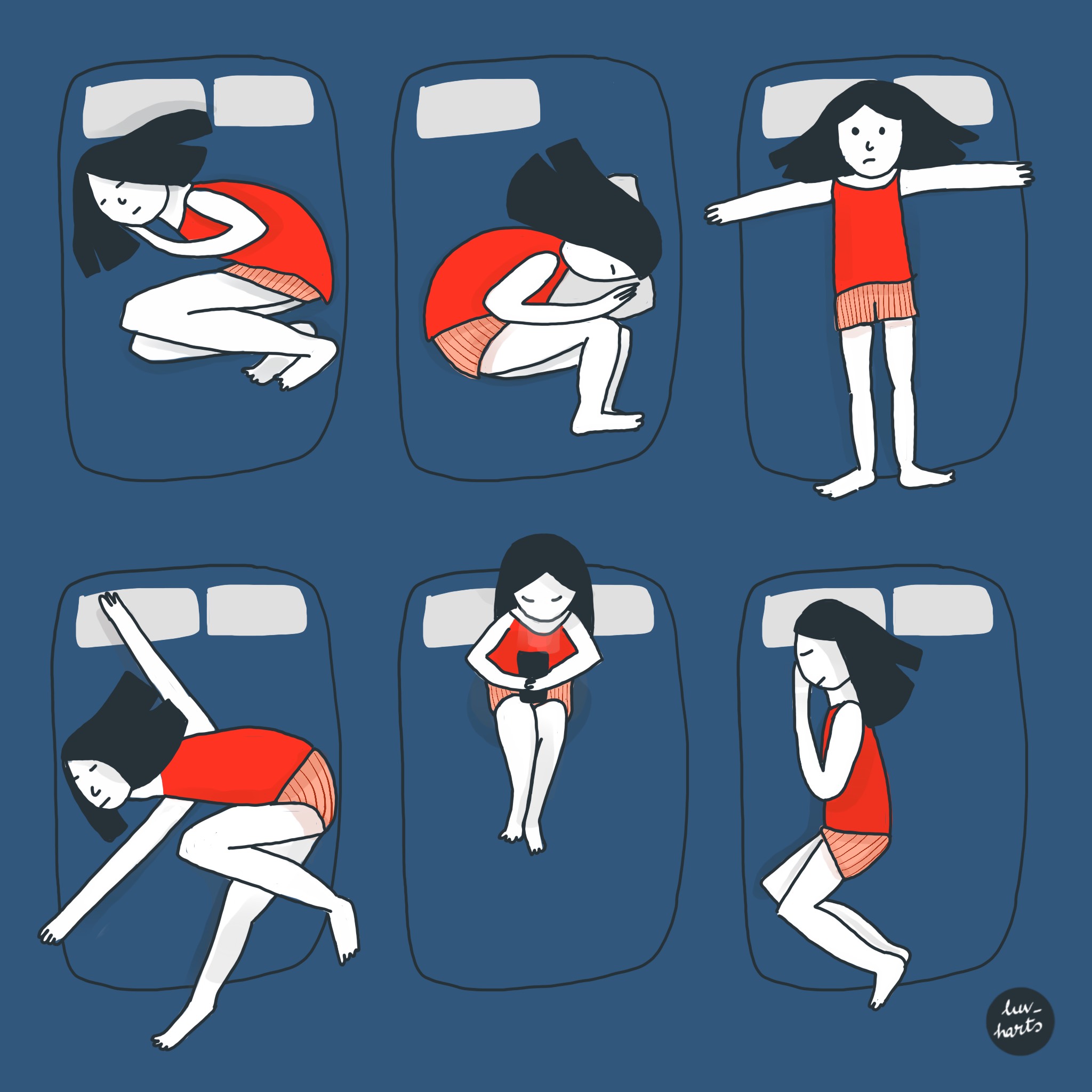 2. Tell us about your aesthetic.
I'm really still exploring my aesthetic, but I love simple lines and shapes with a pop of bold colour. My work is typically very flat, 2-dimensional almost childlike which keeps it fun and playful.
3. What is your favourite medium and why?
I take my iPad Pro / Apple Pencil everywhere I go. I love this medium as it allows me to create work anywhere, I travel a lot with work so long flights are always a good source of sketching time. I use an app called Procreate and the tools I use there are pretty simple - gel and brush pen typically.
4. What is your artistic process like?
I try and draw everyday, so I'm always thinking of ideas for new sketches. It might be a funny thing someone said that day or a really good sandwich, I try not to analyze the idea too much, just get it down. I like reflecting things that are going on in my life at that moment.
5. Who and/or what inspires your work?
The city or environment I'm in, my friends, how I'm feeling, how much coffee I've drank that day. I find inspiration in the most random things, I really love the everyday, finding beauty in fleeting moments and capturing them so you don't forget.
6. What role does art play in your life? How does it change the way you view the world?
Since I started sketching daily at the beginning of the year it's really become a crucial part of my day. Finding that time just to reflect on what's going on and sketch something makes me much more present and mindful, I'm more aware of the work around me.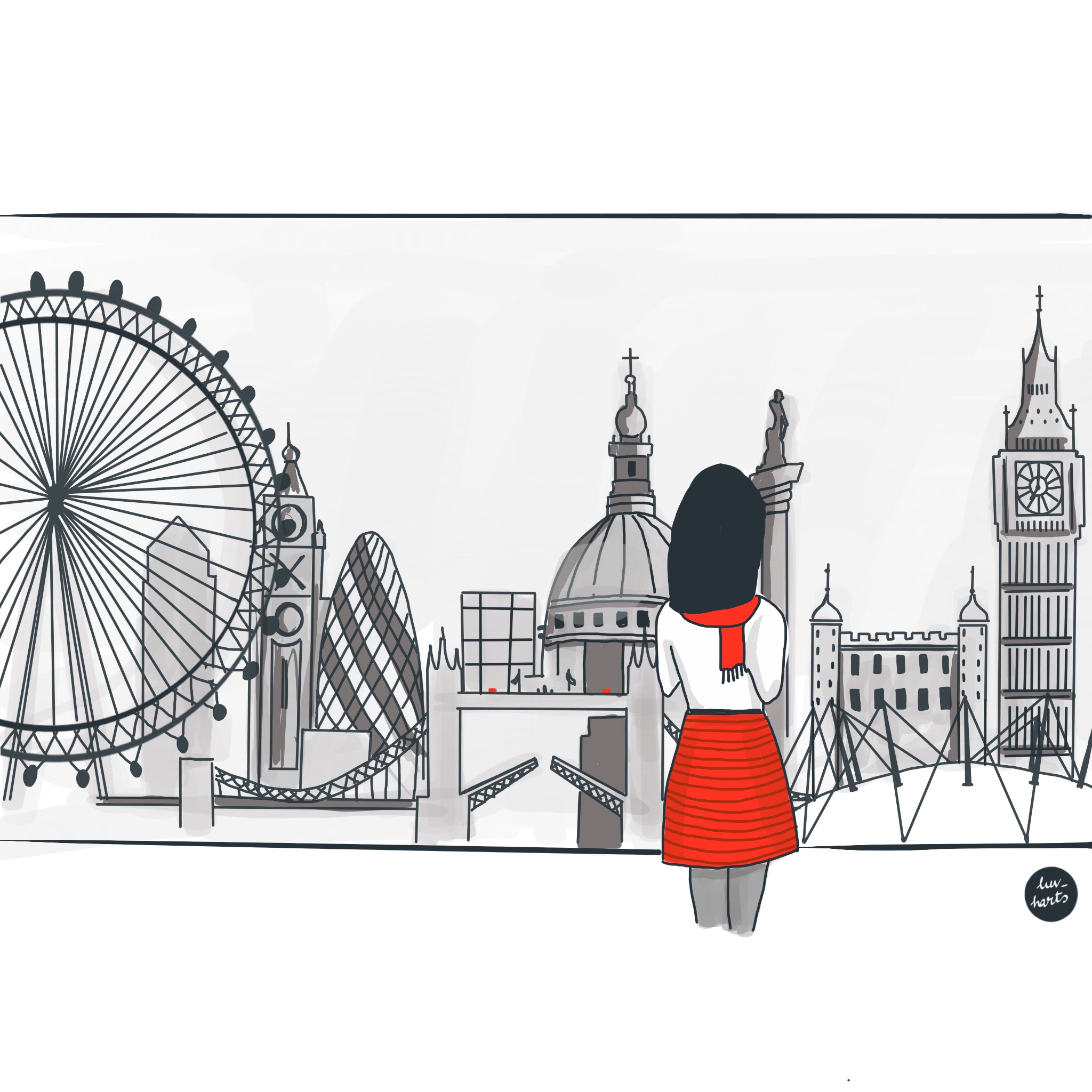 7. Where did you study?
I studied a design masters at Central Saint Martins in London.
8. Where do you see yourself in five years? Working in an agency?
Hopefully still in Zurich. I work as a designer for Google, it's my dream job so I hope to still love it as much as I do now in 5 years time.
9. What about in ten?
In 10 maybe I will have migrated back home to the U.K., maybe I'm still with Google or perhaps I will have set up my own venture by then.
10. What do you hope to achieve with your art?
I don't really have an objective. I just do it, it makes me happy and hopefully it brings others some joy.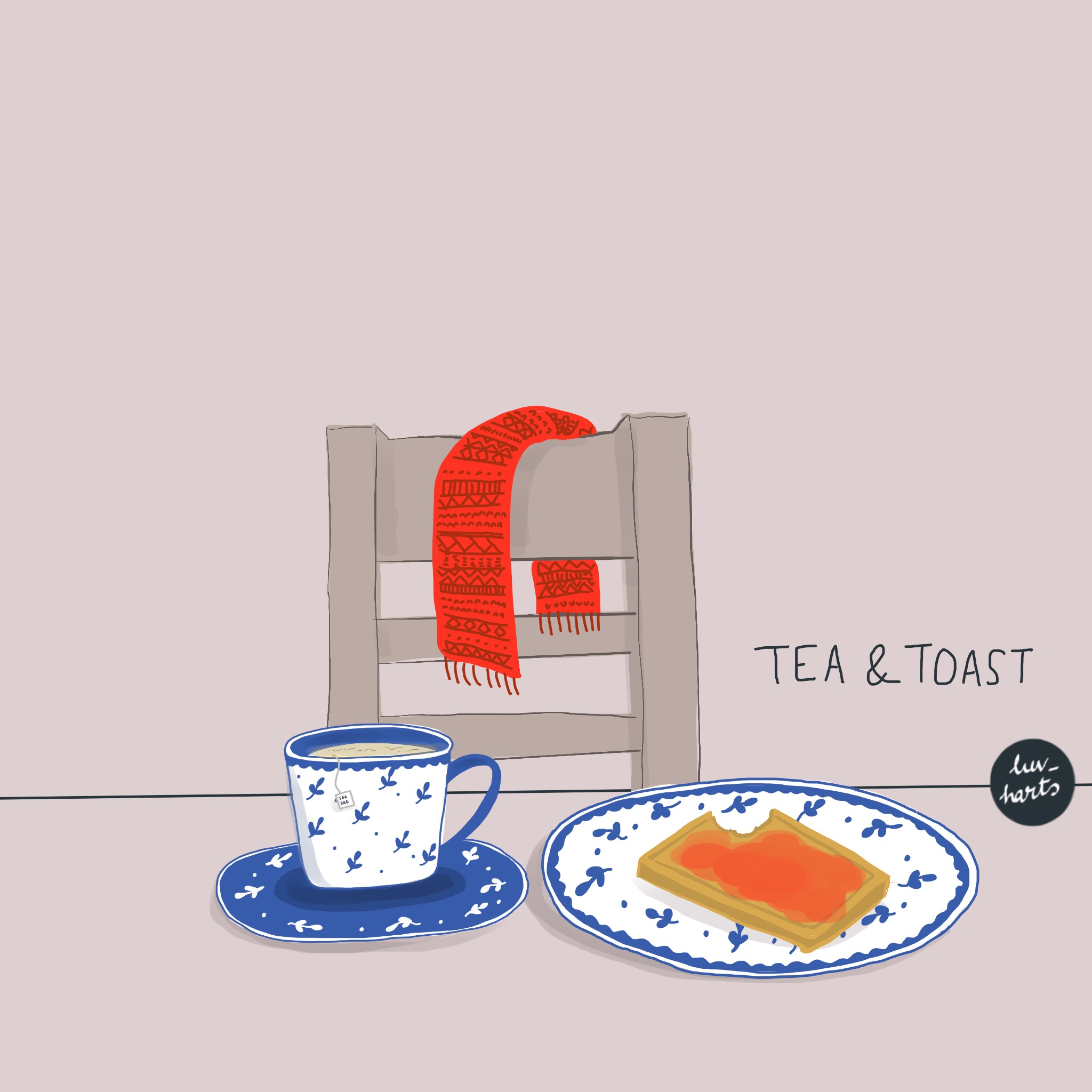 11. Now, tell us a little more about you as a person: what is your favourite food?
Anything my mum cooks is amazing, her lasagne is the best!
12. Favourite book?
The Count of Monte Cristo by Alexandre Dumas
13. Favourite genre of music?
Indie electronic
14. What are your hobbies?
I'm at the gym pretty much every day, I like to stay fit so I can explore the mountains hiking, skiing, climbing, swimming in lakes... all the good stuff Switzerland gives you for free!
15. If you weren't an artist, what would you be?
A fearless explorer / pirate.