Instagram:
@magicbuslab
Facebook:
www.facebook.com/magicbuslab
Website:
www.magicbuslab.com
1. What's your story? Where are you from?
Magicbus started in 2015 in Lima-Peru as a multidisciplinary studio, thus why we liked to consider us a "laboratory" creating on various platforms, but after a year of different commercial and personal projects we realized imagery and handmade work was what we loved all along. We're a team of 3 friends from different disciplines: Mariam (the architect), Cinthya (the photographer), and Gustavo (the designer). This year we have simplified and specialized Magicbus as a photo + art direction + set design lab. Although recently we've been having fun doing stop motions of our images, wondering what would it look like if they moved. In our essence we just like to make the images in our head, whether moving or not, tangible in the real world. We're very excited for what may come our way!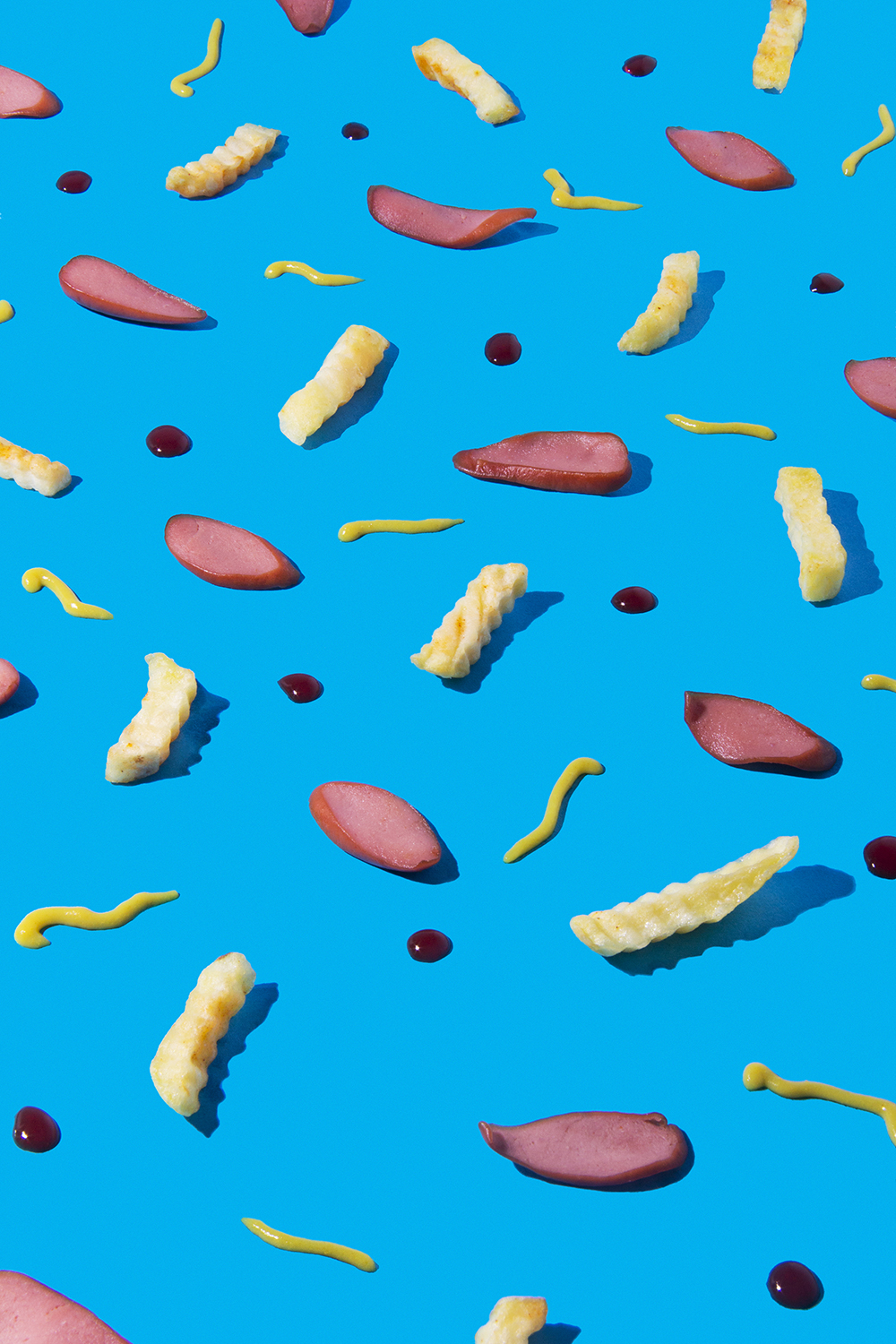 2. Tell us about your aesthetic.
Our objective is to have a clean and attractive look with a hint of reality. We've been told some look like a 3D render and it doesn't necessarily bother us but it needs to be something you can touch and believe it exists somewhere. We decompose objects and concepts, we twists them into something playful and colorful, or maybe more sober and elegant, depending on the project. Whether it is an advertising or personal piece our goal is to make something different from what we normally see.
3. What is your favourite medium and why?
We use a lot of paper and cardboard! It surprises us how much we can do with them; we've created a whole set with it (and tons of silicone glue). It's also a cheaper alternative to plywood and paint if you're not going to put something too heavy on top.
4. What is your artistic process like?
Once an idea comes to one of us we do rough drafts by Illustrator. Hand-drawings are faster but when we want to get into color palettes software is more effective and flexible. When it's approved by all of us we then think of the production part and how we can actually make it happen. Sometimes it's the opposite, we already want to work with certain objects and materials so we create alternatives based on them. A lot of times we look back on the things we did as kids like mess with Play-Doh, build legos, finger paint, etc.; all these activities we feel like they've taught us techniques and solutions we apply now.
5. Who and/or what inspires your work?
A lot of things! Colors, shapes, and textures are often on our mind. One of the places we visit a lot are the markets around Lima, specially chinatown, we see the craziest things and think of what could come out of them. Our interests and love for video games, food, pop culture, travel, surroundings and experiences can influence. What is ordinary to us may not be for the rest of the world so some of them we think are worth sharing.
6. What role does art play in your life? How does it change the way you view the world?
Definitely in a huge way, without it we'd be miserable and bored with life.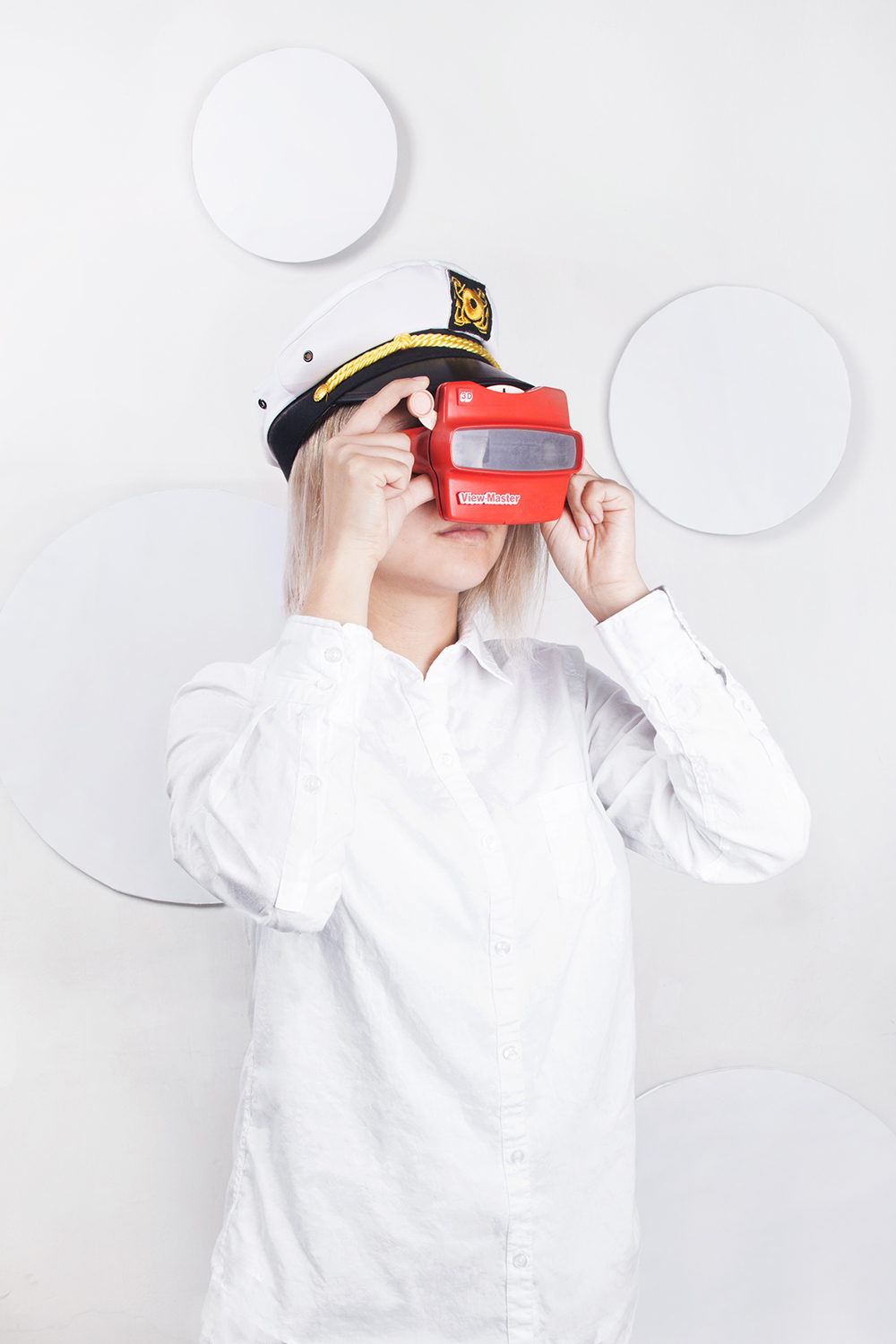 7. Where did you study?
The three of us graduated in the country and then took on different workshops. Gustavo studied Audiovisual Communication in Universidad de Lima, then wondered into graphic design and 3D. Cinthya studied Professional Photography in Centro de la Imagen, then participated in design and creative process classes. Mariam studied Architecture in Universidad Ricardo Palma, graduated and took a drastic turn to photography in Centro de la Imagen for a short term where she met Cinthya, then traveled to Buenos Aires for Art Direction.
8. Where do you see yourself in five years? Working in an agency?
No idea. All we know is that we want to remain as three, and keep on adding our talented friends for fun projects. So far we haven't done work for a client outside of Peru so hopefully by then we already have.
9. What about in ten?
We dream of the day where we can move in into a big functional studio with all the tools and materials.
10. What do you hope to achieve with your art?
It's gratifying and motivating to see others respond with a laugh or smile, since we tend to do these peculiar images for the internet. In the long term, we hope to show Lima a different visual alternative for advertising. Things here are still a bit more traditional.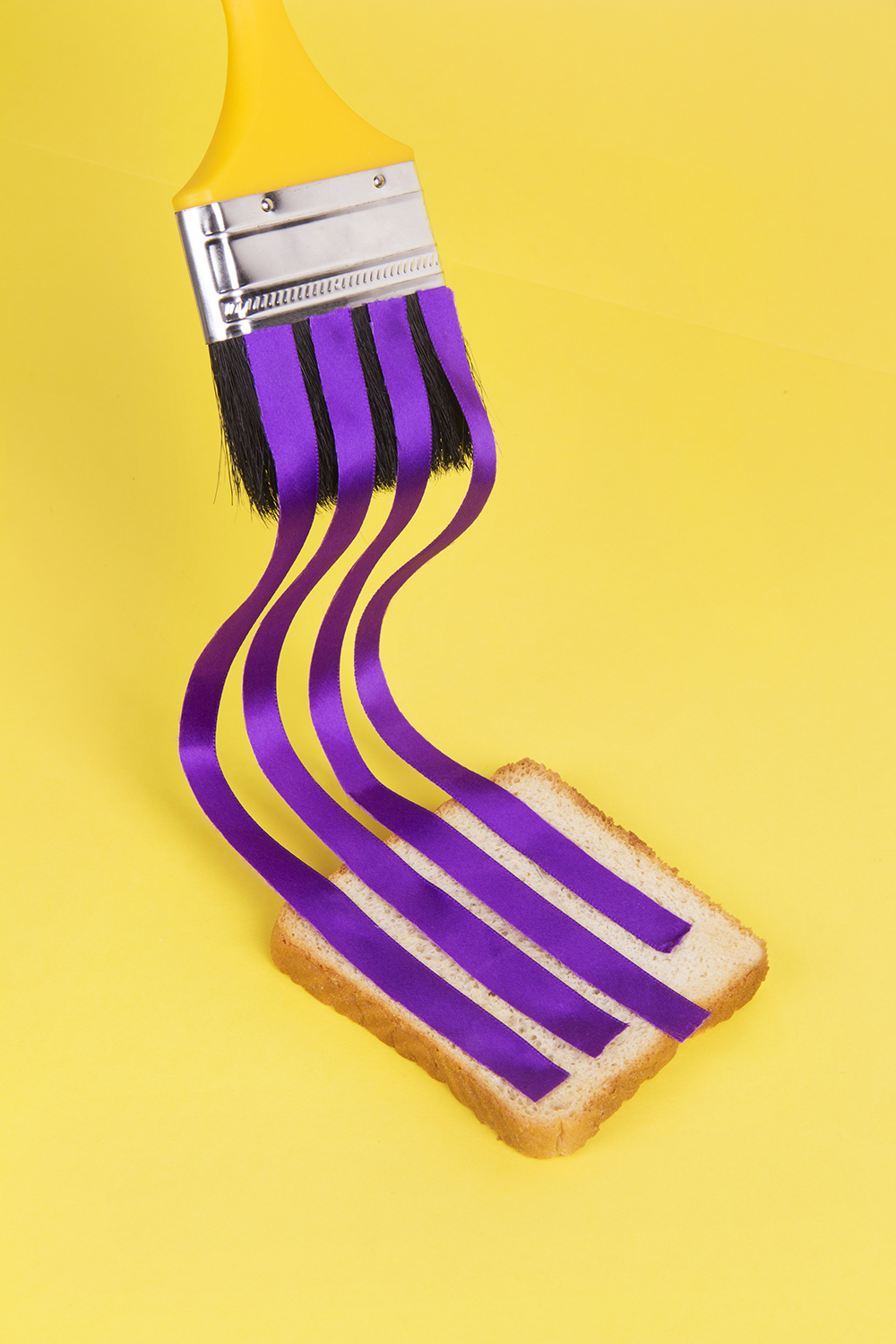 11. Now, tell us a little more about you as a person: what is your favourite food?
Chifa a.k.a asian food in Peru.
12. Favourite book?
As a team we like magazines, fanzines, comic books and mangas. In our favs we have Toilet Paper and DAZED Magazine, The Little Prince, Series of Unfortunate Events, Steal Like An Artist, Just Kids by Patti Smith, Scott Pilgrim Vs. The World, and Psicología del Color by Eva Heller.
13. Favourite genre of music?
Too hard.
14. What are your hobbies?
Finding out and going to new restaurants is a must. And we can talk about video games, Netfilx, and 90's cartoons forever. We're seriously considering to record a podcast.
15. If you weren't an artist, what would you be?
Cinthya would be an astronaut or something to do with space, Mariam would be war reporter and journalist, and Gustavo a music producer.