Instagram:
@martina_banozic__
Facebook:
www.facebook.com/MartinaBanozicTextiles
Cargocollective:
www.cargocollective.com/tinamaar
1.What's your story? Where are you from?
I come from Zagreb, Croatia, a small Mediterranean country. I am a artist/print designer and proud human of fat, white&black cat named Erick.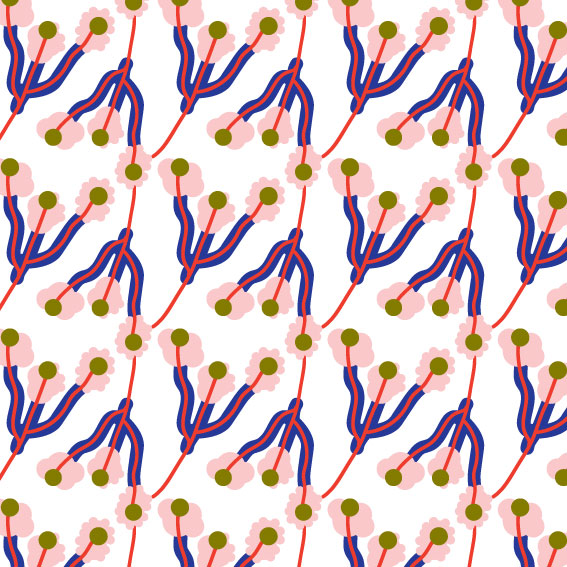 2. Tell us about your aesthetic.
Color, the bolder the better. Abstract shapes, a lot of repeating and layering. I'm trying to make it simple but effective.
3. What is your favourite medium and why?
Collage. Because it captures what is already there. You just have to look. Screenprint, because it so flexible and you can create layerd work easily. Also markers and colored pencils.
4. What is your artistic process like?
It ranges from frustration, dissatisfaction, excitements, curiosity to: "It's ok, you can stop now. Well done. You can watch the new episode of Westworld"
5. Who and/or what inspires your work?
I like graphic arts, and all print techniques. From Japanese block printing to Matisse. Shape and color are big part of my work.
6. What role does art play in your life? How does it change the way you view the world?
It helps me to understand myself more, and people in general. It also helped me with improving my communication skills which enabled me to be more open towards people and not to be afraid to take risks. Personally and professionally. It´is basically like fun and free version of therapist.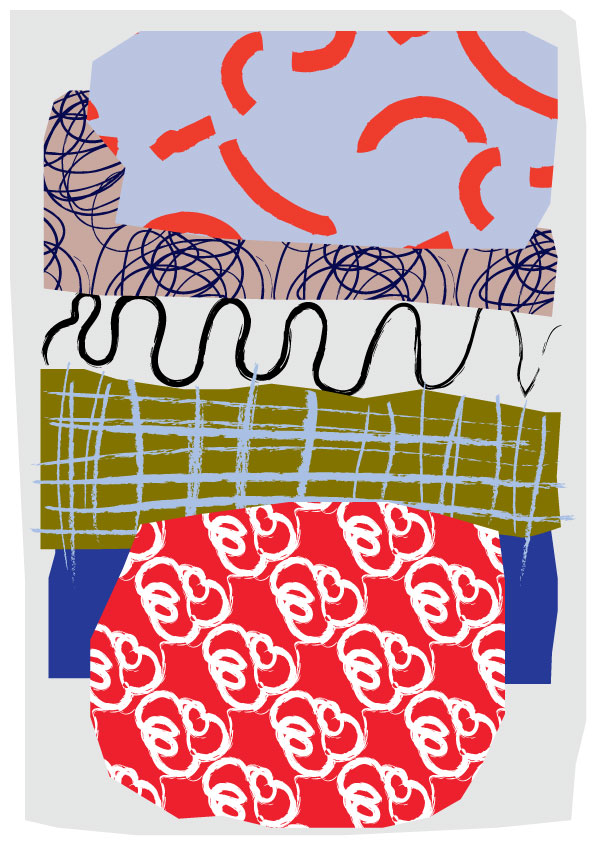 7. Where did you study?
I've studied at Faculty of Textile Technology in Zagreb. I have master´s in textile design, specialized in print. We had a lot of freedom and ability to experiment with different techniques. Screen print is my favorite!
8. Where do you see yourself in five years? Working in an agency?
I hope I will gain more freelance projects and commissions. And make a decent money from it.
9. What about in ten?
I hope I will do ok as a artist, have a family and finally realize my wildest dream: To build a treehouse and have a occasional cocktail parties with all my friends.
10. What do you hope to achieve with your art?
You know, just a few simple things like: recognition, appreciation, respect, commissions and money. Kidding. I hope I will continue having fun doing it, and be able to develop a distinctive style.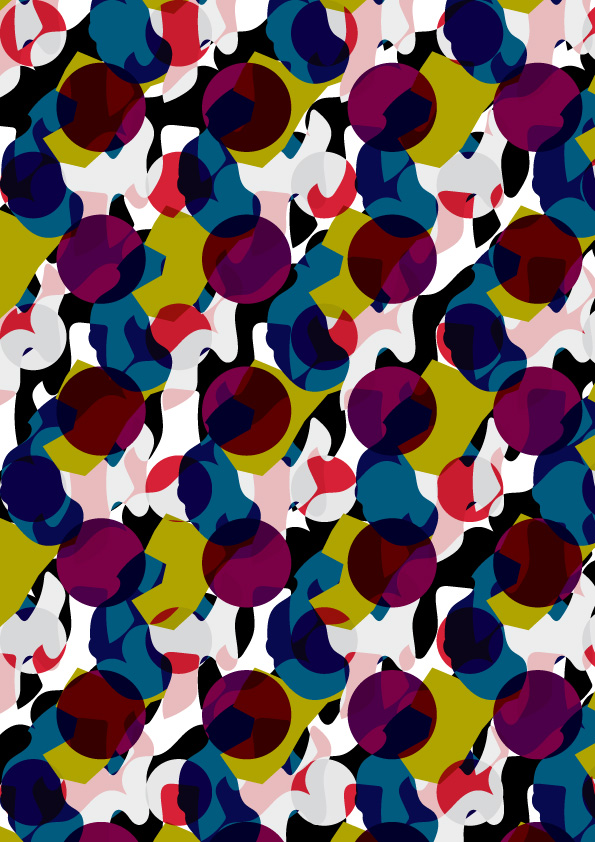 11. Now, tell us a little more about you as a person: what is your favourite food?
Corn bread, tomatoes and all kinds of cheese.
12. Favourite book?
Wir kinder vom bahnhof zoo.
13. Favourite genre of music?
I like various genres from hip-hop, funk, soul, jazz and country.
14. What are your hobbies?
I like to watch all kinds of tv shows, reading and trying to be persistent in exercising. (That means that I´m laying in bed,watching Game of Thrones and thinking about how pilates is good for you.)
15. If you weren't an artist, what would you be?
A farmer. I would like to take care of animals, grow my own food and live by the country side. (This is also my secret retirement plan.)