Instagram:
@mathilde.oleander
Facebook:
www.facebook.com/MathildeOleander
Website:
www.mathildeoleander.com
1. What's your story? Where are you from?
I'm Mathilde Oleander, anyway my name is Marta, I'm from Spain. When I finished my studies of graphic design I moved to the UK, where I've lived for two and a half years. Currently I work as a graphic designer and illustrator from my studio in Valencia.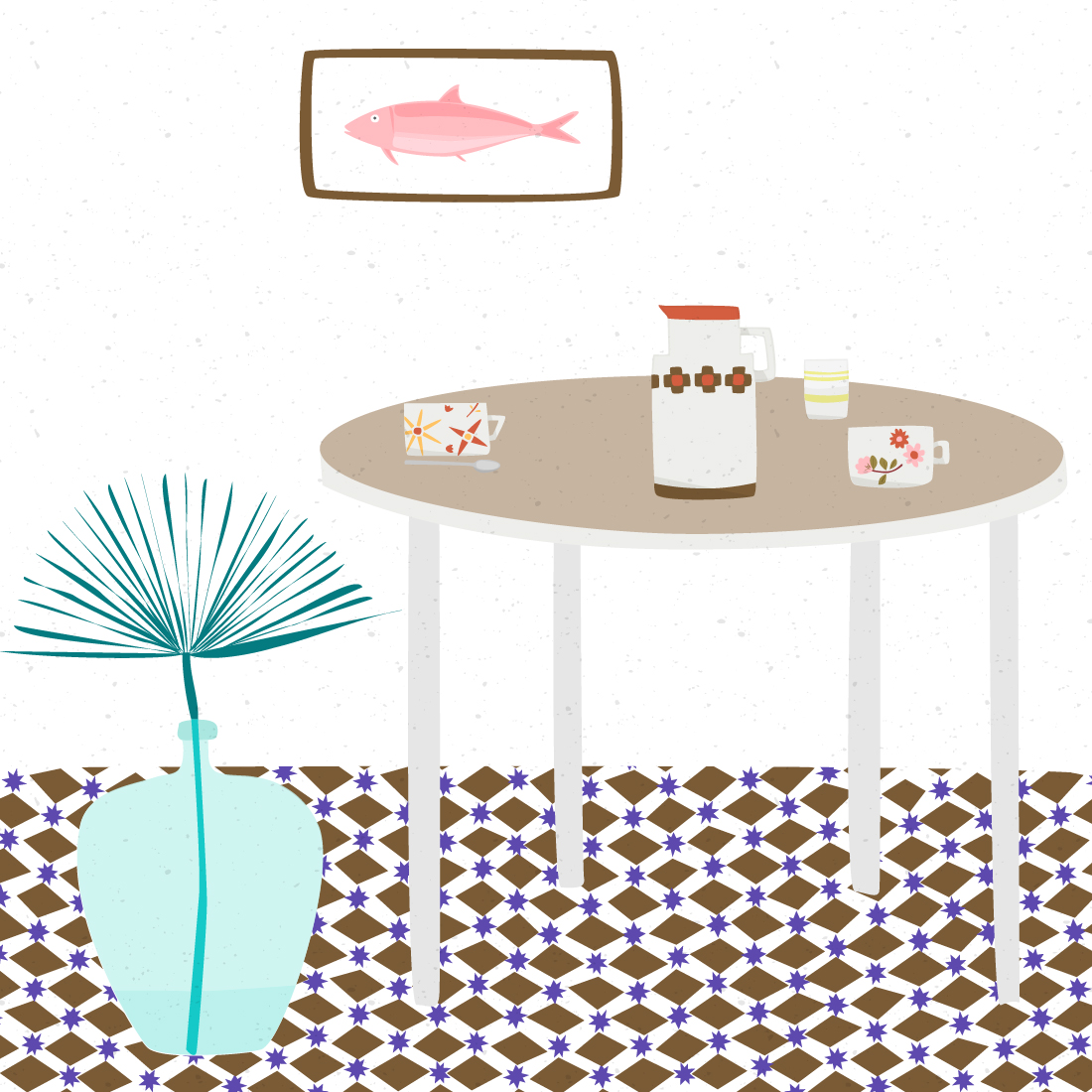 2. Tell us about your aesthetic.
I love patterns and flat colours, so I always try to introduce this in my artworks, with colorful scenes. For me, the main element in an image is the color, so I try to give much importance to this. I spend enough time to choose the right colors.
3. What is your favourite medium and why?
I'm a digital artist, when I take my pen tablet the time runs so quick, I enjoy a lot drawing, removing, changing, basically playing all the time. Just sometimes I take my watercolours and pencils and I draw anything that I can imagine.
4. What is your artistic process like?
I have a small sketchbook always with me, It's like my best friend, I draw all my ideas in it and then I develop them on my computer.
5. Who and/or what inspires your work?
I feel inspired by situations of my life, people that I see in the street, films, vintage decoration, plants, love, dinosaurs and also by Valencia, the city where I live.
6. What role does art play in your life? How does it change the way you view the world?
Art is a part of me, I can not imagine a life without creativity. Art is everywhere, I am a very observer person, sometimes obsessed with it, so I try to look at all the details around me.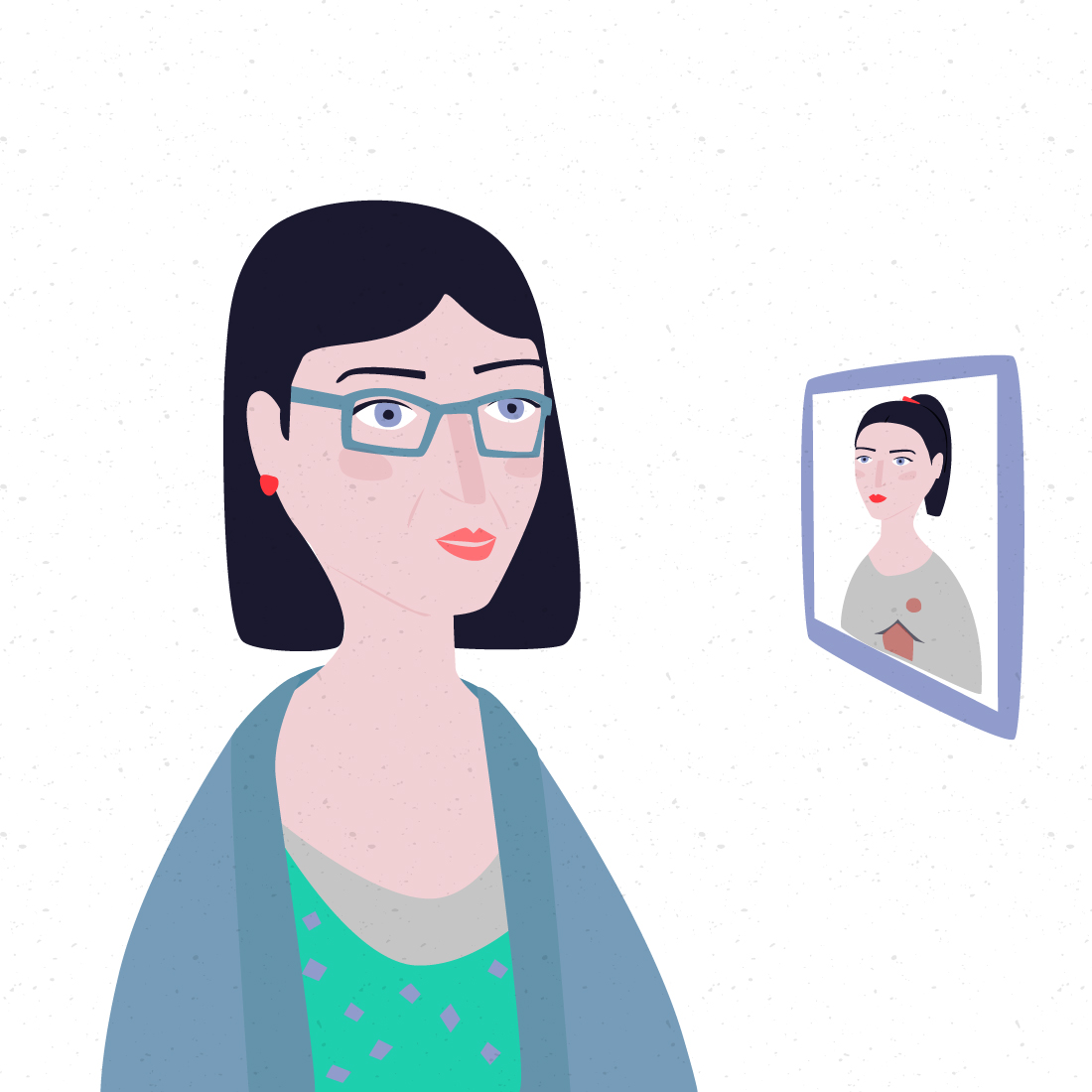 7. Where did you study?
I studied graphic design degree at School of Design Pedro Almodovar, Ciudad Real, in Spain.
8. Where do you see yourself in five years? Working in an agency?
I'll be happy working as a freelance illustrator but this time in bigger projects. Anyway five years is a long time, it's difficult to know where I'm going to be then.
9. What about in ten?
Continue creating, more and better, and perhaps travelling around the world, visiting all the countries.
10. What do you hope to achieve with your art?
I would like to reach more people. About me, I enjoy improving everyday and I never want to stop learning, so I'll be happy doing my artworks.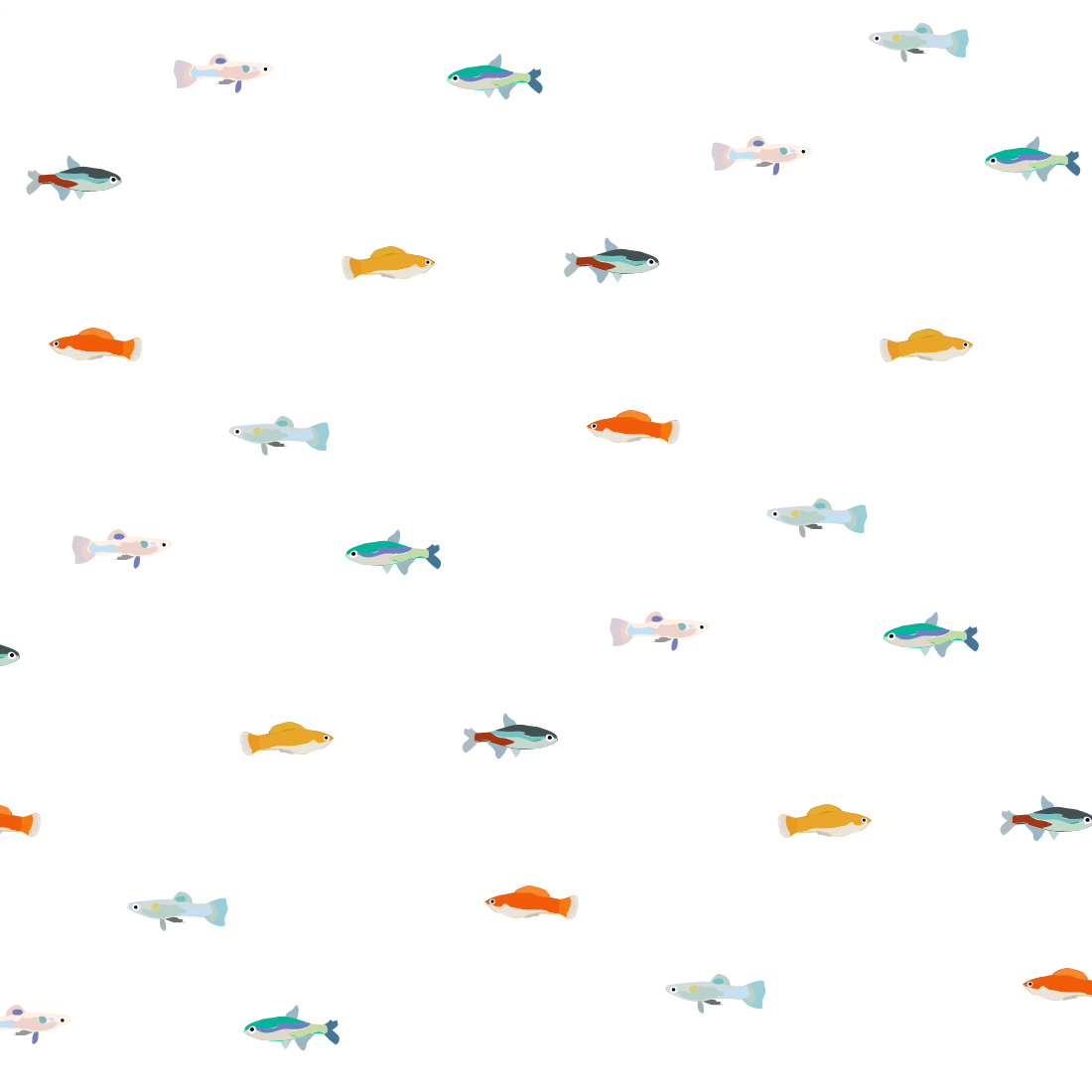 11. Now, tell us a little more about you as a person: what is your favourite food?
I love cooking! My favourite dishes are pasta in many ways, rice noodles with vegetables, and all the desserts of the world.
12. Favourite book?
"Rosalie Blum" by Camille Jourdy could be one of the best for me.
13. Favourite genre of music?
Spanish indie, rock and 80's music.
14. What are your hobbies?
Creating, going to markets to buy curious old objects, drinking coca cola, looking for flowers and drying them, doing small ceramic pieces and cooking. I really hate TV and video games.
15. If you weren't an artist, what would you be?
A dinosaur? Who knows?