Instagram:
@michelemarconi
Behance:
www.behance.com/michelemarconi
Website:
www.michelemarconi.com
1. What's your story? Where are you from?
I am an Italian illustrator currently based in Rome, Italy. I studied Visual Communication at the IED (European Institute of Design) between Rome and Madrid. After a work experience in advertising agency at TBWA I decided to start a career as a freelance illustrator.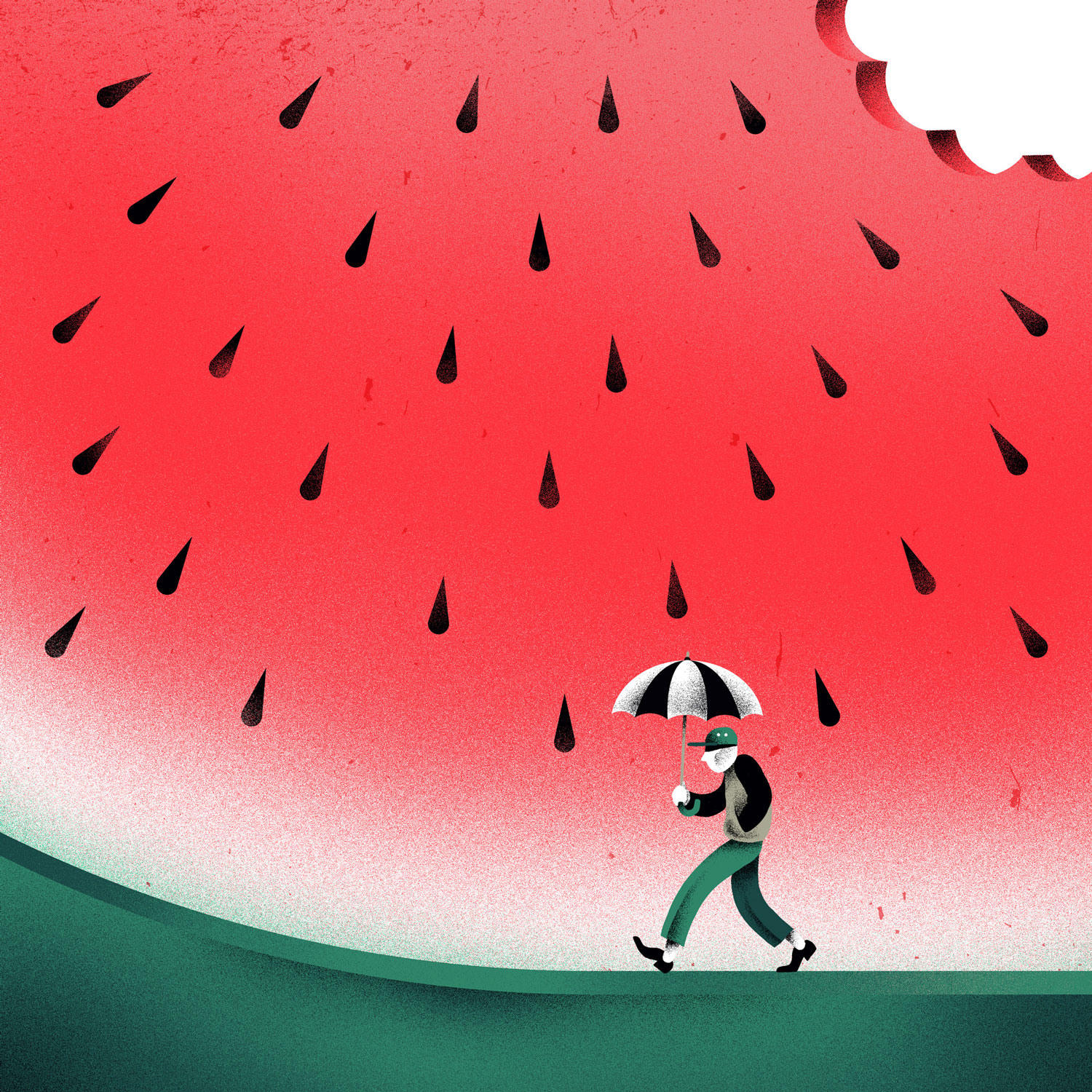 2. Tell us about your aesthetic.
My work is characterized by the importance of typography, which makes it an element of graphic expression, as well as the fusion of geometry and fluid forms. My style combines smooth shapes with modern elements and symbols, creating a harmony that smoothly blends different styles with a strong reference to surrealism.
3. What is your favourite medium and why?
I like to work with the digital. This gives me the ability to zoom in and I can really work on a single fine detail, and even delete and redo something. All these things satisfy my madness for tiny details.
4. What is your artistic process like?
Everything starts from a sketch, where I compose the forms and the general structure of the illustration. Then I add the details of each single element. When I get a sketch that satisfies me, I use it as a background guide and I start drawing lines, shapes and typography with illustrator. At the end I use Photosohp to paint and create the volumes.
5. Who and/or what inspires your work?
When I started to study graphic design I was very influenced by the emerging designers and illustrators. I saw them as a goal that I wanted to get. But now I feel more interesting and related to me the illustrators and designers of the twentieth century, especially between the 30's and the 60's. Of course, I look back on them with the eyes of a nowdays guy.
6. What role does art play in your life? How does it change the way you view the world?
The art has an important role, my eyes are in search of stimulus over and over again, and day by day that influenced my work. Maybe a palette, a subject, a shadow or something special that struck me. I take it and pull out from its context, and rework it to my way.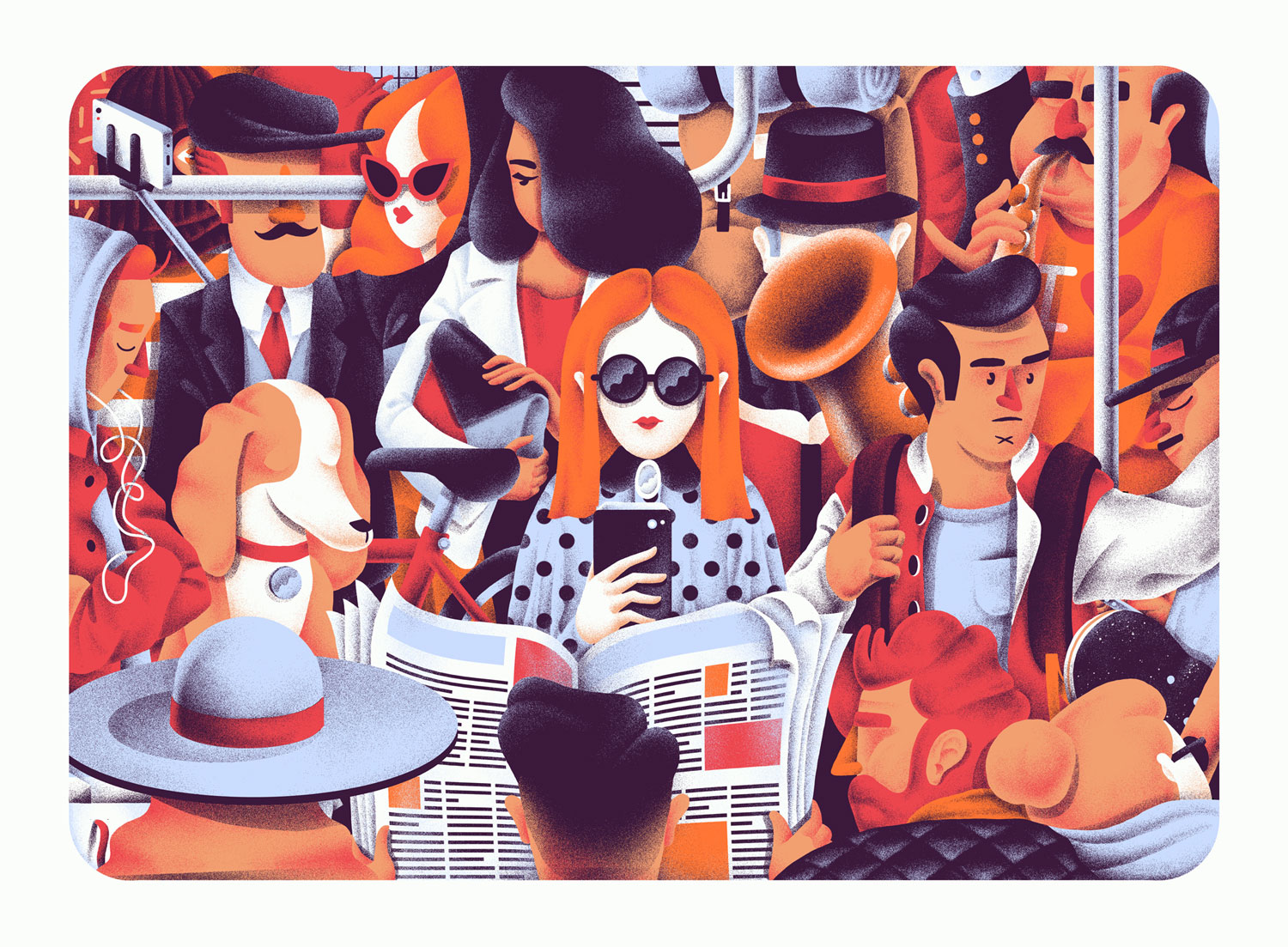 7. Where did you study?
As I told you before I studied for 3 years Visual Communication at the IED (European Institute of Design) between Rome and Madrid. These are the academic studies. But I think that I never stopped studying. Every day, as an autodidact, I continuous to study and learn new things.
8. Where do you see yourself in five years? Working in an agency?
I had a great experience in an advertising agency. The agency taught me so much, especially on creative process. But I do not know if I could go back to work at the agency. It is more exciting for me to work in a creative studio with a soul.
9. What about in ten?
That is a really good question… Probably I see myself as a creative director leading a team of machines' art directors.
10. What do you hope to achieve with your art?
My aim is always to visualize a concept, creating strong images with the ability of give direct messages.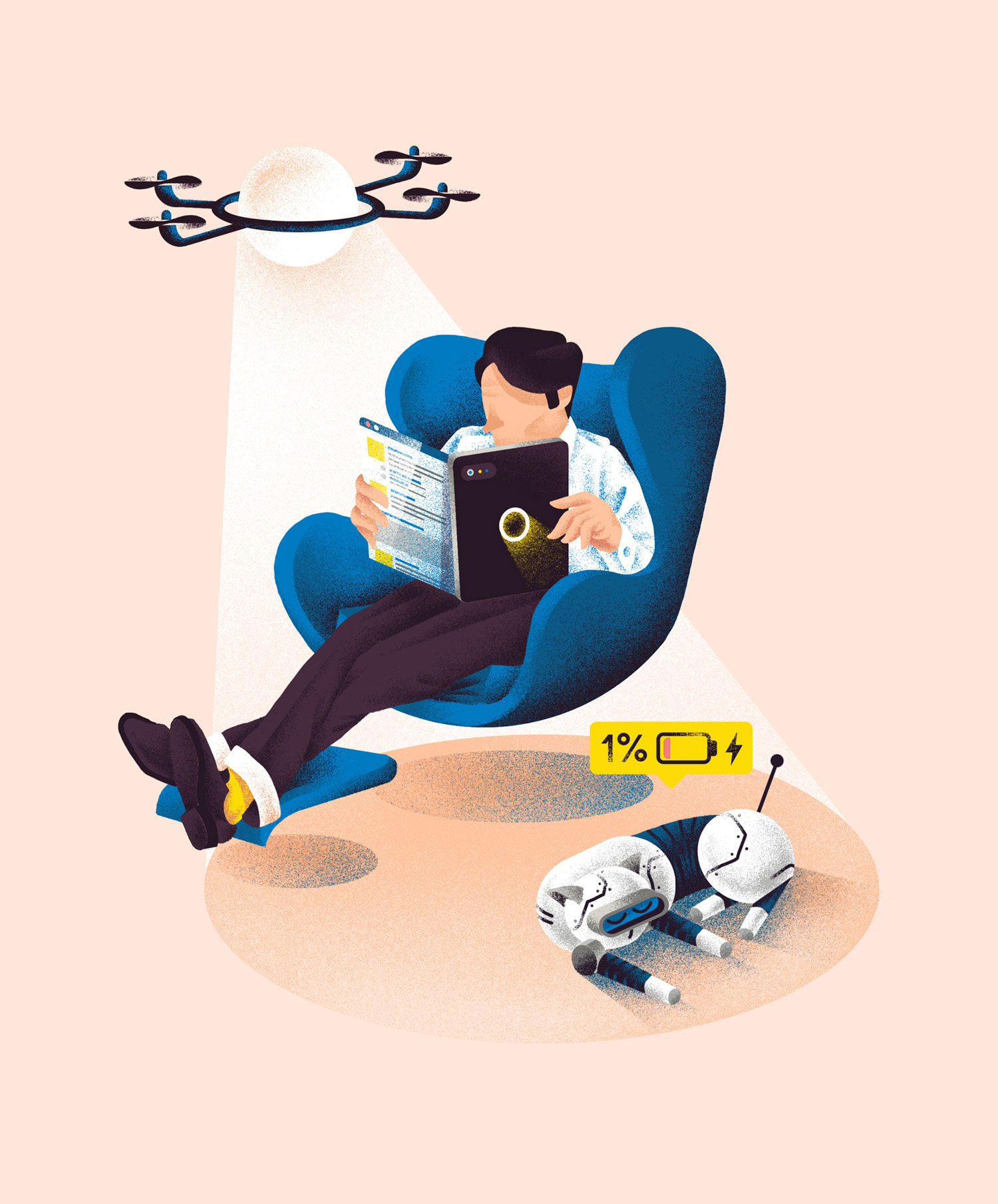 11. Now, tell us a little more about you as a person: what is your favourite food?
Pizza is definitely my choise. I love pizza. I think I could eat pizza all day. You can eat quickly and it has no limit of flavors.
12. Favourite book?
I am not a great reader of book… I think it is a problem of many digital natives.
13. Favourite genre of music?
I like to listen Stoner or Indy Rock music. It gives me the calm to work for hours and hours.
14. What are your hobbies?
I love skateboarding. When I am not drawing I am on my board. I spent many years in skateboarding. It allowed me to travel and see the world in a different way. So I spent long day in the street. Skateboarding is very tricky. It has taught me that for doing a trick it is essential to try more than once, and every time you fall you have to try again over and over. It takes a lot of passion and determination.
15. If you weren't an artist, what would you be?
I think I would work in a coffee bar, to make coffee and cappuccinos. I like the vibe of calm in these places, with students, workers and travellers that lose themselves in their researches.