Instagram:
@mr_rubbertoes
Website:
www.robertsae-heng.co.uk
1. What's your story? Where are you from?
I'm a freelance illustrator living in London. Parts of me are from all over this earth. I am half Mexican and half Thai. I was born in London, UK but was brought up in a very small village in Oaxaca, Mexico for most of my childhood. Later my sister and I lived in Los Angeles, USA than Bangkok, Thailand before moving back to London aged ten. I now live and work in London with a colossal monster plant called Elvis. I was born audible impaired but gained my hearing naturally aged ten. Drawing played a massive part communication growing up which kick started to my passion/ drive towards my career in illustration. A favourite memory of my childhood was watching my grandfather talk to his donkey called Jesus. Even though I couldn't hear what was discussed, I'm certain it was about his favourite snacks.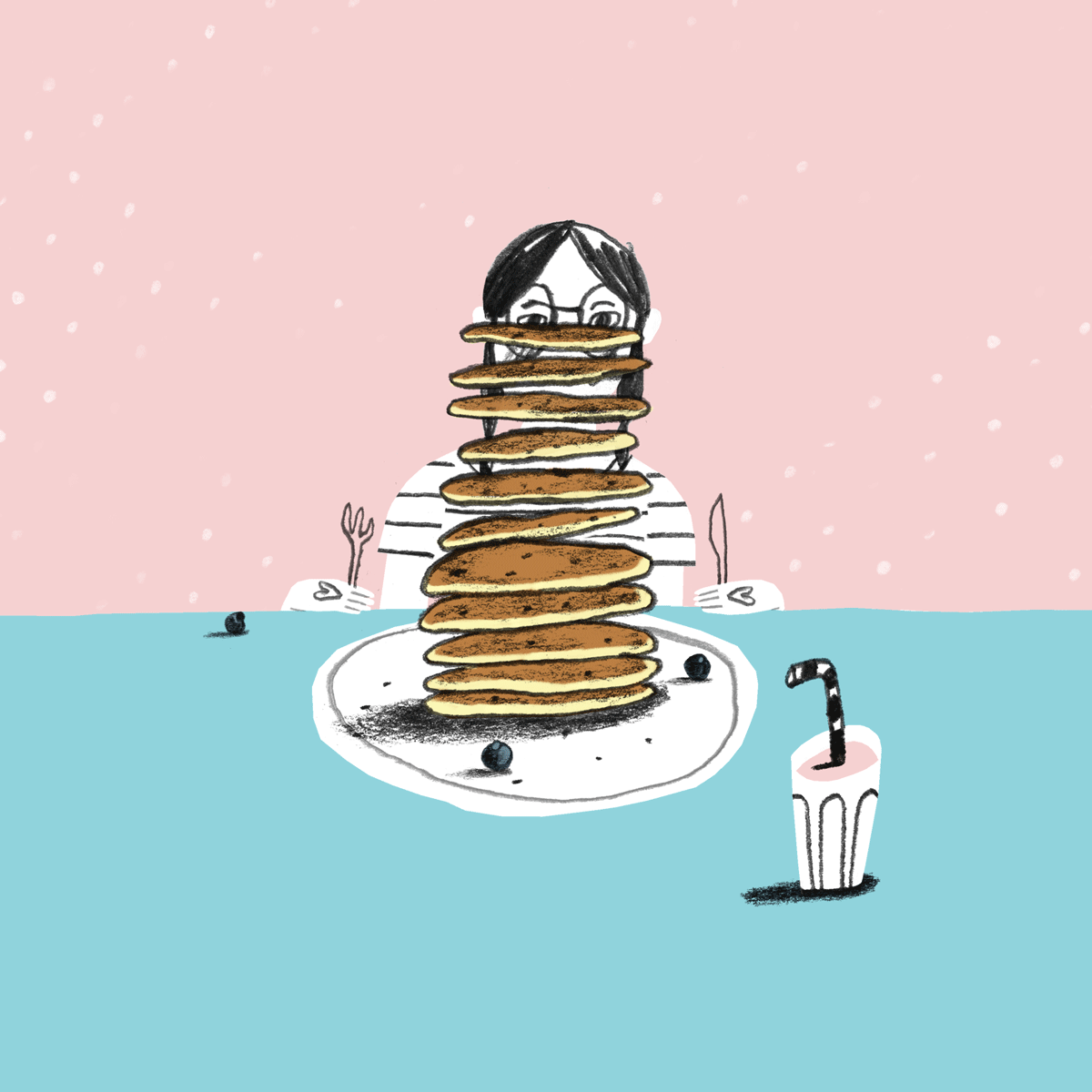 2. Tell us about your aesthetic.
I've always had a love for graphic posters, narrative illustration, simple shapes and the energy that comes with contemporary fine art. I feel these elements play there role in the way I create work today.
3. What is your favourite medium and why?
I've tried all kinds of mediums over the years from spray painting colossal murals on streets to painting with inks to just drawing direct with a Wacom tablet. What I always return to is gouache and pencil. It's simple, effective on so many levels and so organic to me.
4. What is your artistic process like?
I draw a lot, especially in my sketchbooks. I enjoy drawing on location as I people watch, in transit or even when out having a drink with friends. My usual day consist of cooking a massive breakfast than drawing whatever comes to mind to help loosen up in the mornings. I draw, paint, scan in and edit well into the evening. When I've eventually called it a day, I head to the gym or go for a late night run to help wind down. When creating commissioned works, I draw my roughs pretty fast as they are just thumbnails in pencil. It's the editing stage that takes the longest as I can be a bit of a perfectionist at times. But with my own projects it varies, sometimes I can summon fully executed work(s) in a day but it's usually the case that the work is steamed from my sketchbooks over time.
5. Who and/or what inspires your work?
Traveling is probably my biggest inspiration and the people I've met from all walks of life. Their stories fused with my own experiences have shaped my work today. I've travelled a lot and used to take every opportunity given to escape life in the city. I truly believe that traveling broadens the mind. As for inspired artists, Diego Rivera for his command of colour and Mexicans history at a colossal scale, David Choe for the energy in his work he summons again and again in every medium he does. But most of all, the creative friends I have met from around the world and ones I'm yet to meet.
6. What role does art play in your life? How does it change the way you view the world?
The arts does play a big part of my lifestyle. It's my passion, my job and a world I feel connected to most. It changes the way you see or experience the world to some degree, as it makes you notice the small details in life. As for it changing my view on the world, I'm not sure. It's the people and nature that have changed how I view the world.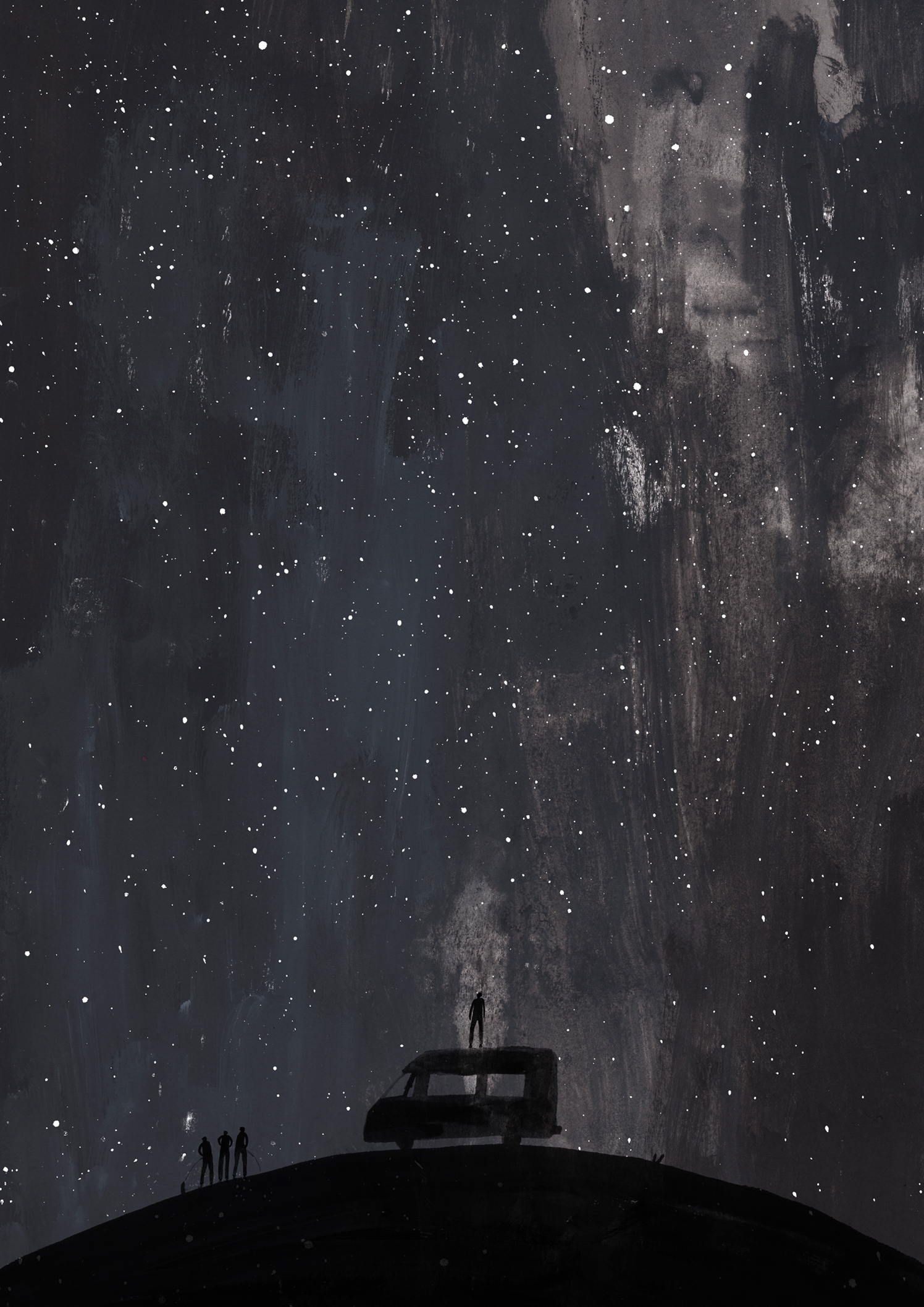 7. Where did you study?
The University for the Creative Arts, at Maidstone in Kent.
8. Where do you see yourself in five years?
To be creating work as I've always had and see what path in life it takes me. Working for an agency would prove to have its perks. I would love to work towards a stationery range and textile prints at that stage of my career.
9. What about in ten?
To maybe moves away from the city and fulfilled a few personal goals, like run a marathon in the desert, build my own studio space, created my own children's book and have a sausage dog called Moomin. No hurry though, as I have enough on my plate as it is. But most of all, understand myself better.
10. What do you hope to achieve with your art?
I hope for my work to connect with people and create an experience for them in some shape or form.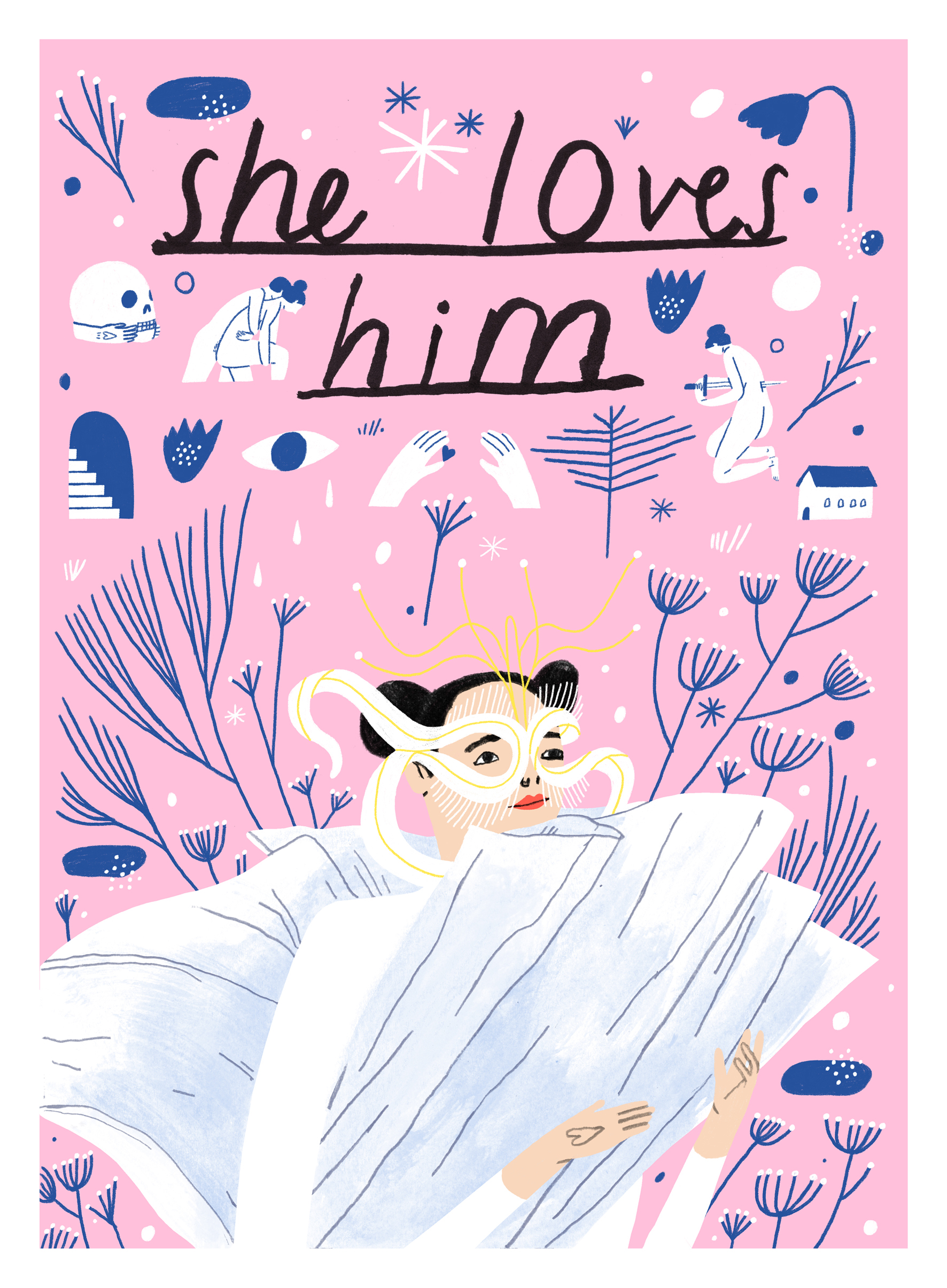 11. Now, tell us a little more about you as a person: what is your favourite food?
In the last year it's been hot dogs. But as a long running favourite it will always be soft tacos. A great memory will always be eating scrumptious street food tacos in Tepoztlan Mexico, while sat on the curb of the street with a beer at hand.
12. Favourite book?
The Living Mountain by Nan Shepherd. I am currently reading all the Moomin novels in order. Moominpapa At Sea is the one I'm reading at the moment and love how they've gotten darker in narrative as each novel progress.
13. Favourite genre of music?
Metalcore and contemporary classical music. Two very extremely different genres but they have a similar connection to each other, passion. I feel this can also be seen in the way I approach life.
14. What are your hobbies?
When I'm not drawing, reading or visiting exhibitions. You can always find me running in big parks, doing handstands, exploring nature, enjoying the theatre and hoping to go for a long bike ride in the sun.
15. If you weren't an artist, what would you be?
As a child I always dreamt to be a ballet dancer or have a job in the arts/ theatre. I think I would have always ended up being an artist regardless and being involved in calisthenics in some way.