Instagram:
@naomiikado
Behance:
www.bbehance.com/naomikadoi5872
Website:
www.naomikado.com
1. What's your story? Where are you from?
My name's Naomi. I was born and raised in Reunion Island. I've always loved to draw and create stuff. Now I'm a freelance graphic designer and illustrator living in the Parisian suburb.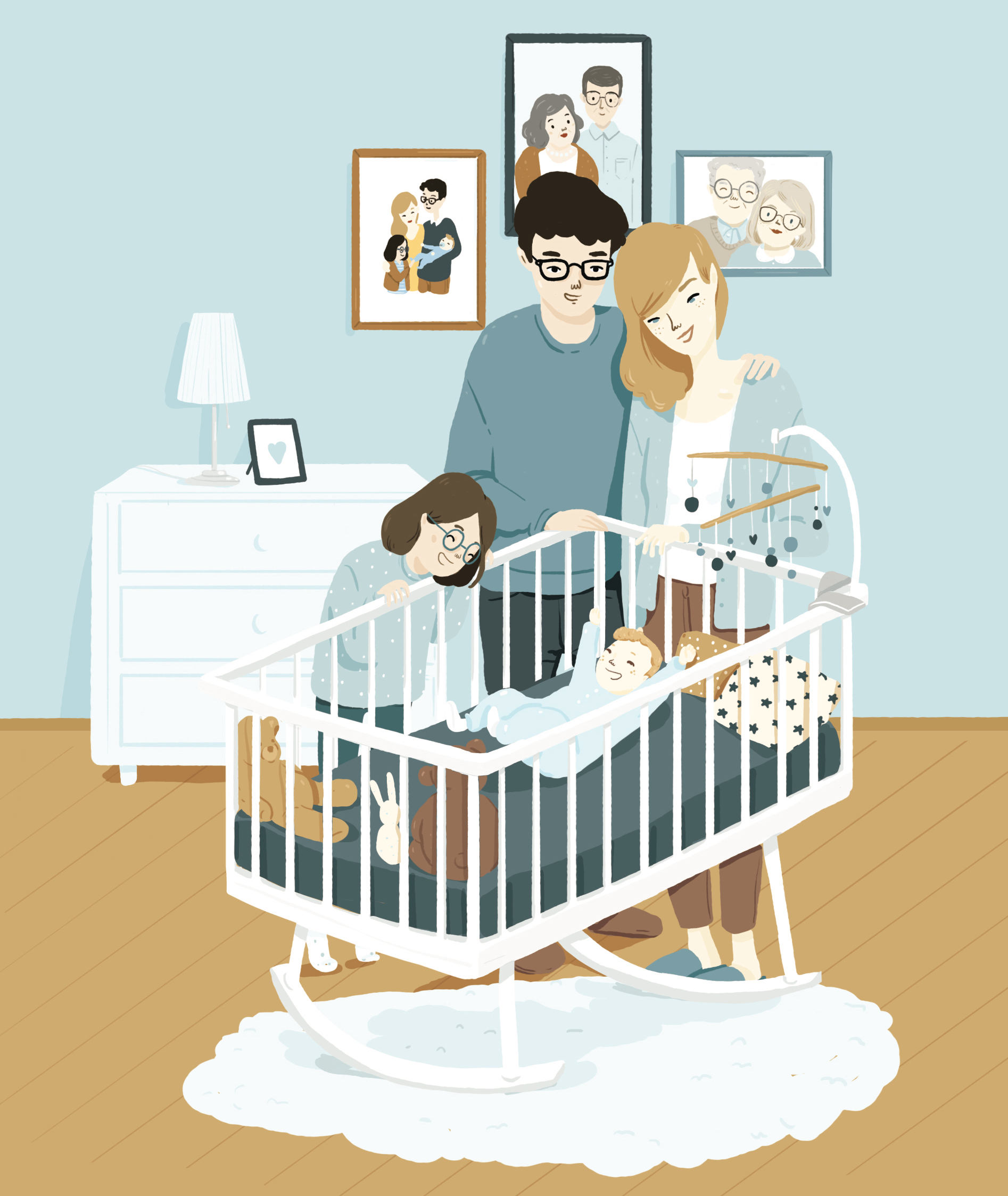 2. Tell us about your aesthetic.
I like to work with shades of colors, smooth and rounded shapes without borders, and texturized shadows.
3. What is your favourite medium and why?
I'm happy with a pencil and a sketchbook but my final projects are made with Photoshop. I like to keep a "not perfect" aspect to my work and I can achieve this look with Photoshop.
4. What is your artistic process like?
It all starts with an idea, then I make a tiny sketch on a piece of paper or on my sketchbook. When I'm satisfied with it, I scan it and put some colors in Photoshop. Then I add the shadows and details.
5. Who and/or what inspires your work?
I'm really inspired by the people I see in the streets, the metro and everywhere I go. I also like the little warm scenes (as in Japanese animes) and see my work as pictures of the everyday life. Fashion also inspires me a lot. I like how style really defines a personality.
6. What role does art play in your life? How does it change the way you view the world?
It is now a big part of my life as it's my job to deliver a message through art. I need to feed my artistic culture everyday, educate my eye, find inspiration everywhere.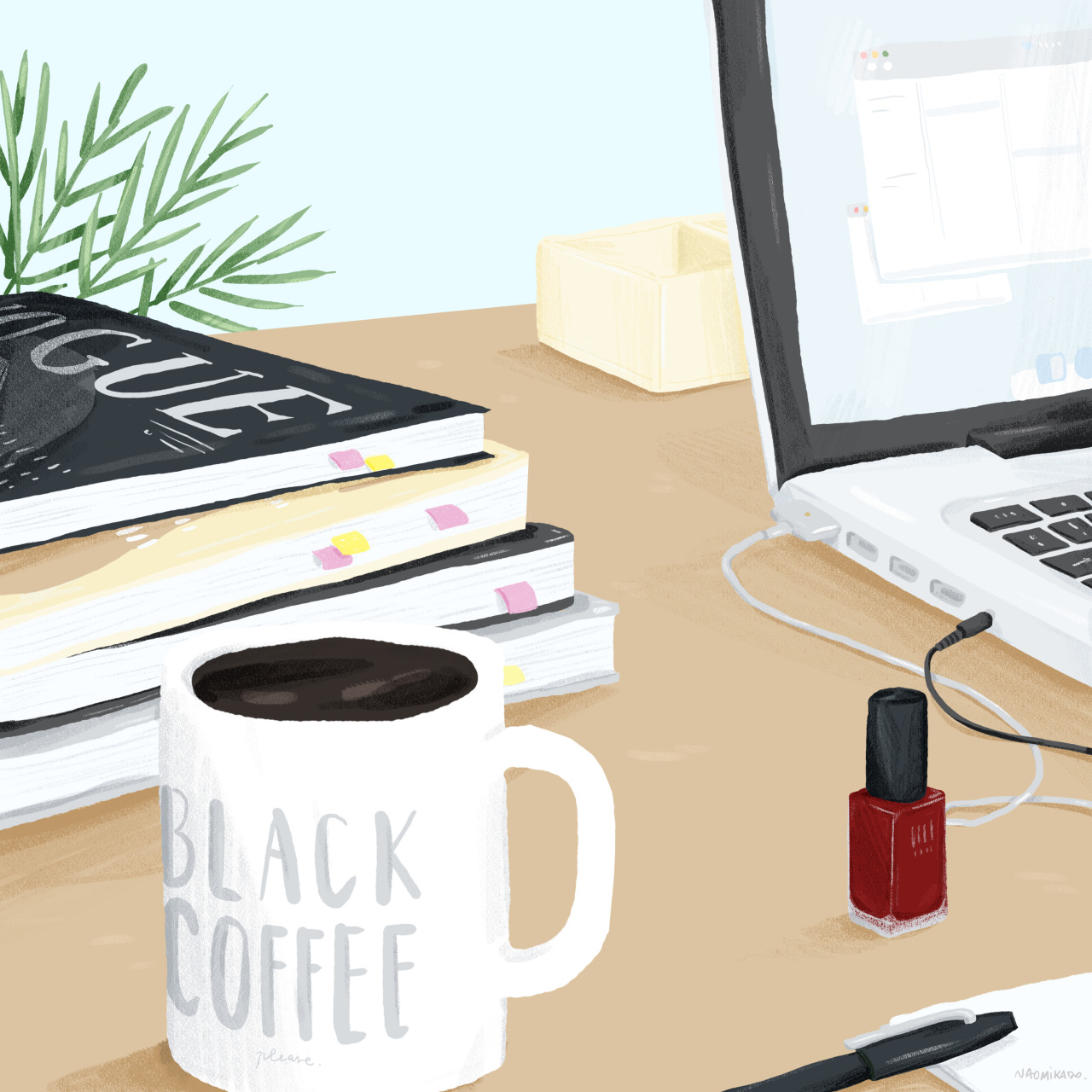 7. Where did you study?
I studied graphic design and project management for five years in Paris.
8. Where do you see yourself in five years? Working in an agency?
Hopefully as a full-time illustrator with inspiring projects.
9. What about in ten?
Same as above.
10. What do you hope to achieve with your art?
I'd love to vehicle nice and simple messages, to make people smile through my art and hopefully through books.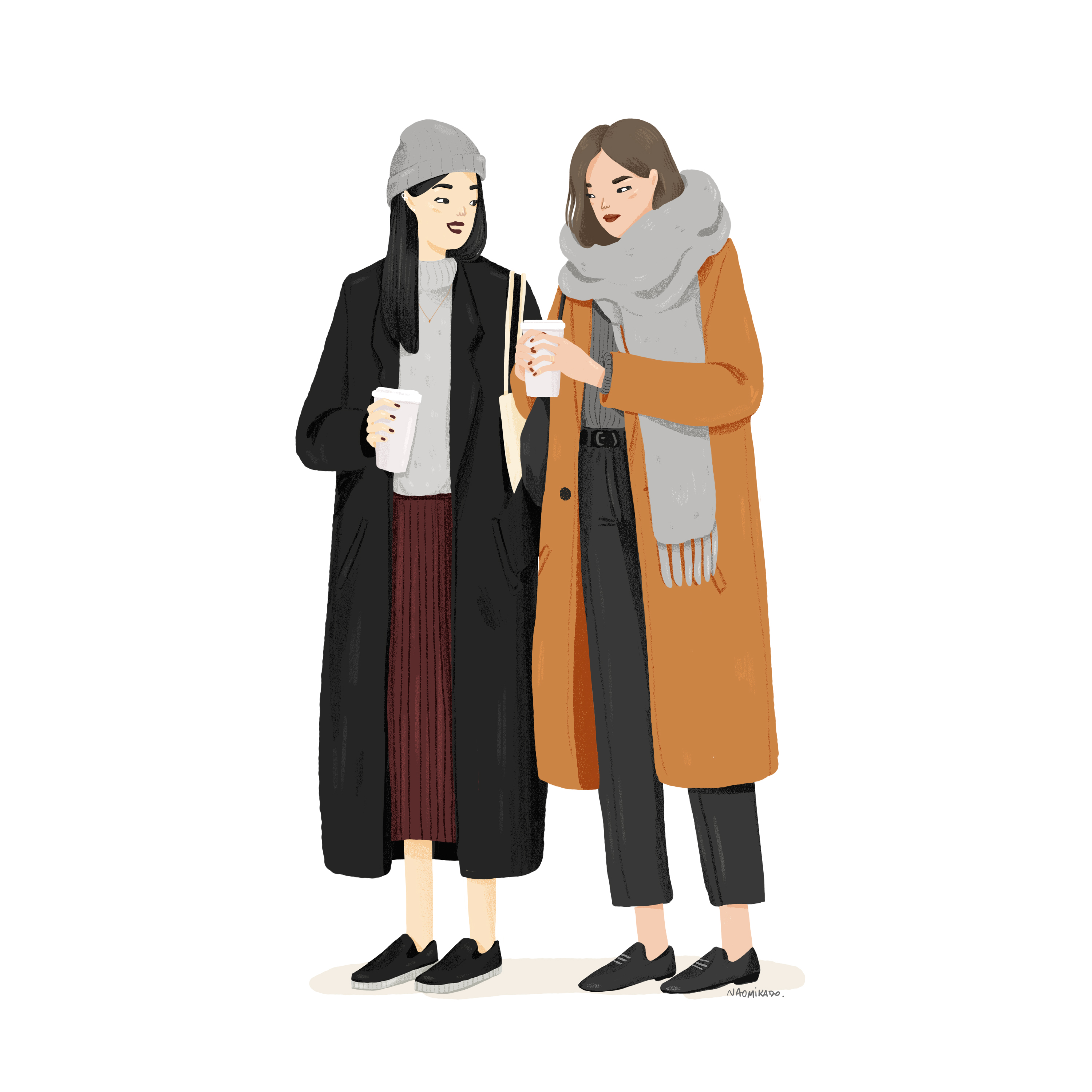 11. Now, tell us a little more about you as a person: what is your favourite food?
Asian food. Especially a Vietnamese meal : bò bun.
12. Favourite book?
The Bible.
13. Favourite genre of music?
I'd say soul, hip-hop, jazz but I listen to different sorts of music. It really depends of my mood and what I'm doing..
14. What are your hobbies?
Crafts, music, cooking.
15. If you weren't an artist, what would you be?
A cat :)