Instagram:
@oliviamhealy
Facebook:
www.facebook.com/oliviamhealyillustration
Behance:
www.behance.net/oliviahealy
Website:
www.oliviamhealy.com
1. What's your story? Where are you from?
I am originally from Connecticut, in a town about an hour outside of New York City. But I went to Falmouth University in Cornwall and now I live in London!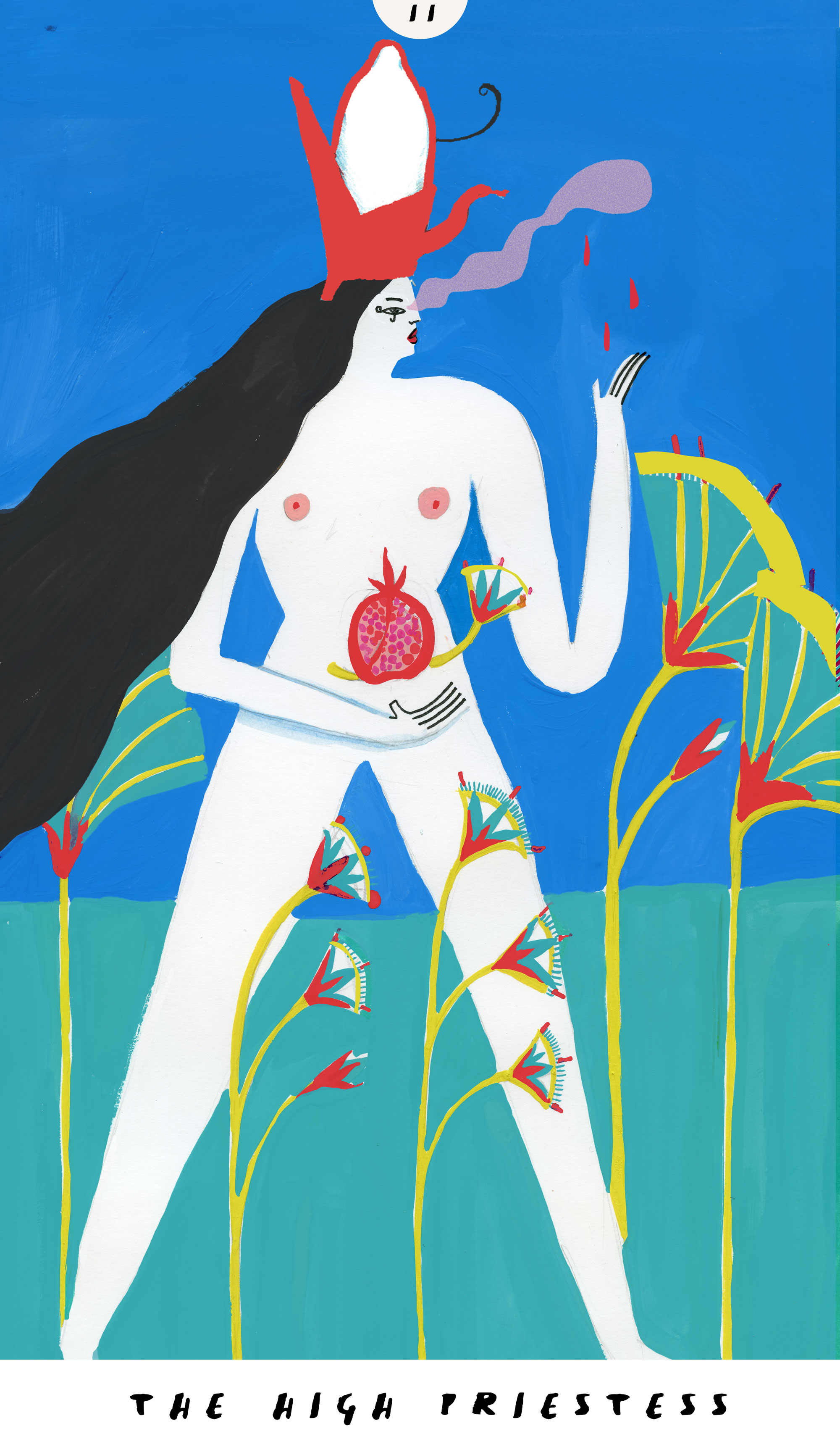 2. Tell us about your aesthetic.
I like to keep things simple but also include some impactful colour and detail where necessary. I like my work to appear meditative and natural, with my characters appearing thoughtful and connected to the nature surrounding them,
3. What is your favourite medium and why?
I use Gouache Paint, because I love the vibrant colours. For me its really important to keep painting and producing my artwork traditionally because I think it adds a sense of life to the work and is easier to imbue the artwork with my own personality. I would struggle to do the same if I worked digitally.
4. What is your artistic process like?
When I start a piece I usually fill up a few pages of my sketchbook with ideas and different compositions, etc.. Once I've decided on something I sketch it out on a separate sheet of nice paper and then paint it with gouache. Then it is scanned and finally, I edit it on photoshop.
5. Who and/or what inspires your work?
My illustrations are influenced by Ancient Egyptian and Traditional Japanese figures, as well as artists such as Matisse and Picasso. I am also influenced by gender-ambiguity and modern counter-cultures, club culture, and "club kids" which has become a bit of a buzzword recently but is super inspiring to me. I like to combine these elements to create colourful characters and figures that could represent all different types of people. I am hugely inspired by all of my creative friends and the energy and auras that they project. I find feminine power and creativity hugely inspiring so when I see the people around me embodying this I am inspired to include these themes into my work.
6. What role does art play in your life? How does it change the way you view the world?
I consider any art I produce as a physical extension of my own identity and it helps me interact with the world. When people see my artwork I feel as though there is a silent conversation happening between myself and them, even if I am unaware of it. Art is such a major part of my life and how I react to the world around me, so I feel like I couldn't possibly be myself if I wasn't producing art.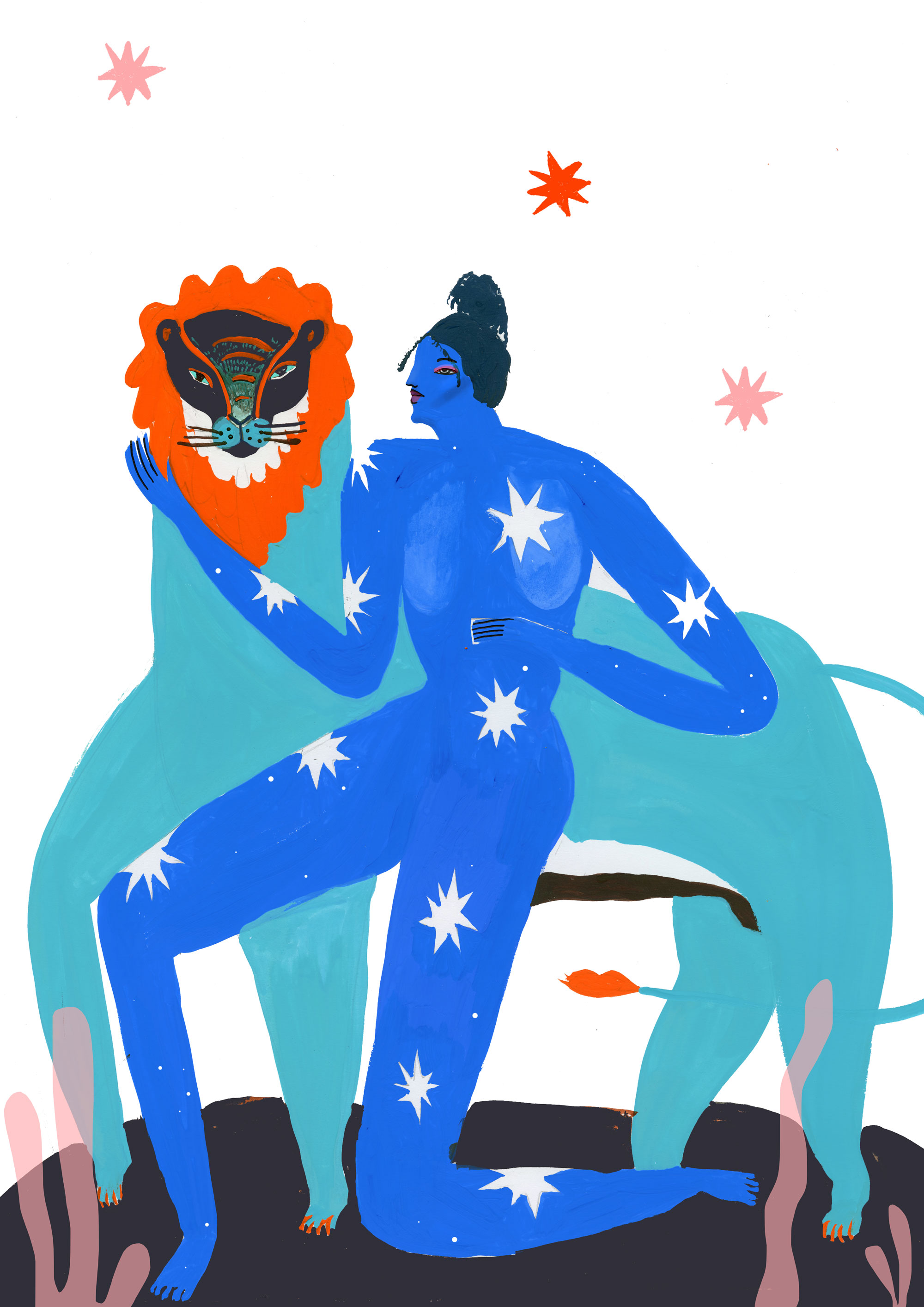 7. Where did you study?
Falmouth University.
8. Where do you see yourself in five years?
Hopefully being a very busy illustrator, working on a few projects and briefs. Definitely hoping I've had lots of editorial work published by then and maybe a children's book if I am lucky.
9. What about in ten?
Honestly pretty much the same since Illustration is my passion and I just want to always be busy with it. But hopefully, in 10 years I will also have the time and money to have travelled as much as possible and experienced the most I can out of life.
10. What do you hope to achieve with your art?
As a female artist, I think that it is super important to be able to reach people with my art. For years and years, the media that we are exposed to is almost always produced by straight men. The female figure has been exploited for centuries in art by the male gaze and the narratives of women have been portrayed from a masculine perspective. I hope that with my art, I create a more honest portrayal of women, femininity, and gender that can be empowering to everyone. The figure and identity are central to my work and I hope that people can view these characters and feel connected to them.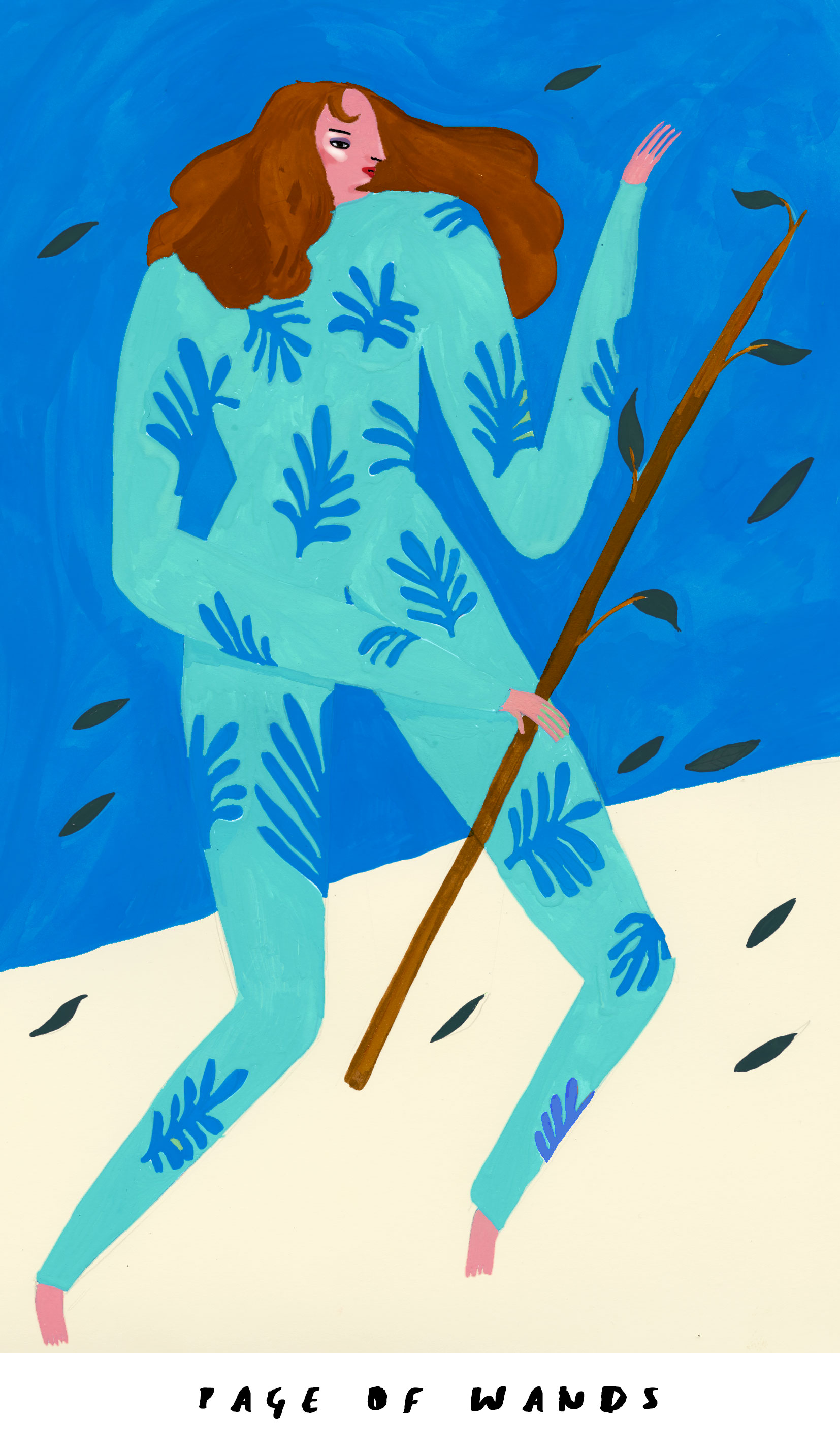 11. Now, tell us a little more about you as a person: what is your favourite food?
Probably sushi.
12. Favourite book?
On the Road by Jack Kerouac and Kafka on the Shore by Murakami
13. Favourite genre of music?
70's Disco and 90's Disco House if I'm dancing And then R&B/Soul if I am chilling
14. What are your hobbies?
I like traveling, film photography, makeup, and nightlife
15. If you weren't an artist, what would you be?
If it was still something artistic, probably a fashion-designer or something similar. If completely unrelated, probably a zoo-keeper cause I love animals so so so much.