Instagram:
@poolietta
Website:
www.juliettevermeersch.com
1. What's your story? Where are you from?
Hi, I'm Juliette! I was born and raised in Toronto. Most of my family lives in Belgium and I travelled there every summer so Belgium feels like a second home and a big part of my upbringing. I moved to Malaysia at 8 years old when my mom worked as a diplomat for the Belgian Embassy and we moved back to Toronto after a year. Now I'm living in Vancouver for the time being to study animation :)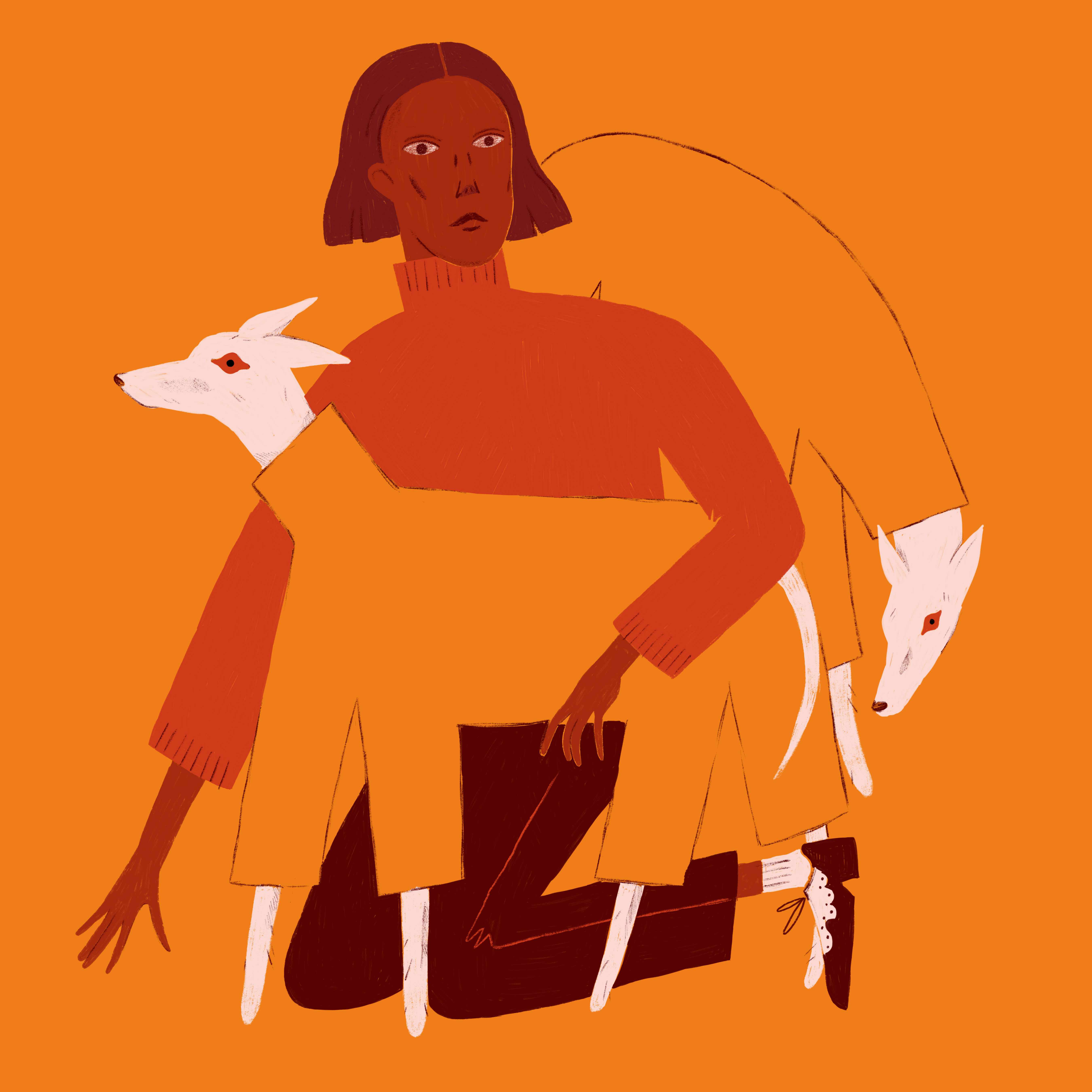 2. Tell us about your aesthetic.
Cowboys and Vampires and Housewives. I also like to create kind of weird, ridiculous situations with very stoic looking characters. There's something amusing about that to me.
3. What is your favourite medium and why?
I feel most in control with just a graphite pencil and some paper. I used gouache all throughout University because I love its vibrancy and how you can really play with its pigmentation. Lately, I'm getting more into digital painting. I'm constantly making colour palettes from pictures I take or from food packaging labels and then using them in Photoshop. I also find it's easy to just draw digitally overtop of rough sketches I made on a scrap of paper so I don't lose the liveliness of the original sketch.
4. What is your artistic process like?
Creating thumbnails for every piece I make is definitely something that art school drilled into me. But it makes sense and makes going into the final version less daunting. I usually come up with my ideas while I'm sketching absent-mindedly. I also keep folders on my computer for inspiration by category (characters, colours, settings, costumes, etc.) and I just try to gear things towards drawing what I feel like. If I'm going traditional, I'll do a graphite transfer of my sketch onto the illustration board and then try to work one colour at a time so that they get evenly distributed. Once I'm done painting, I might add a little texture here and there with a coloured pencil. If I'm painting digitally, I'll just scan the sketch into photoshop and pick out a palette I've made that suits the mood and go colour by colour as well, keeping my layers organized in case I want to play around with how things look.
5. Who and/or what inspires your work?
Cowboys, folk art from all around the world, Belgian comics that I grew up reading, and all of my friends that make me laugh and make beautiful art.
6. What role does art play in your life? How does it change the way you view the world?
Art has really helped me to express and develop my sense of humour. It takes me a while to show that part of me to other people, so it's nice that someone can get a first impression by looking at my art and hopefully think "oh that's fun". In terms of how I see the world, I'm constantly creating visual notes. Interestingly, I get a lot of my ideas for illustrations from the images that float around my head in that weird moment before you fall asleep.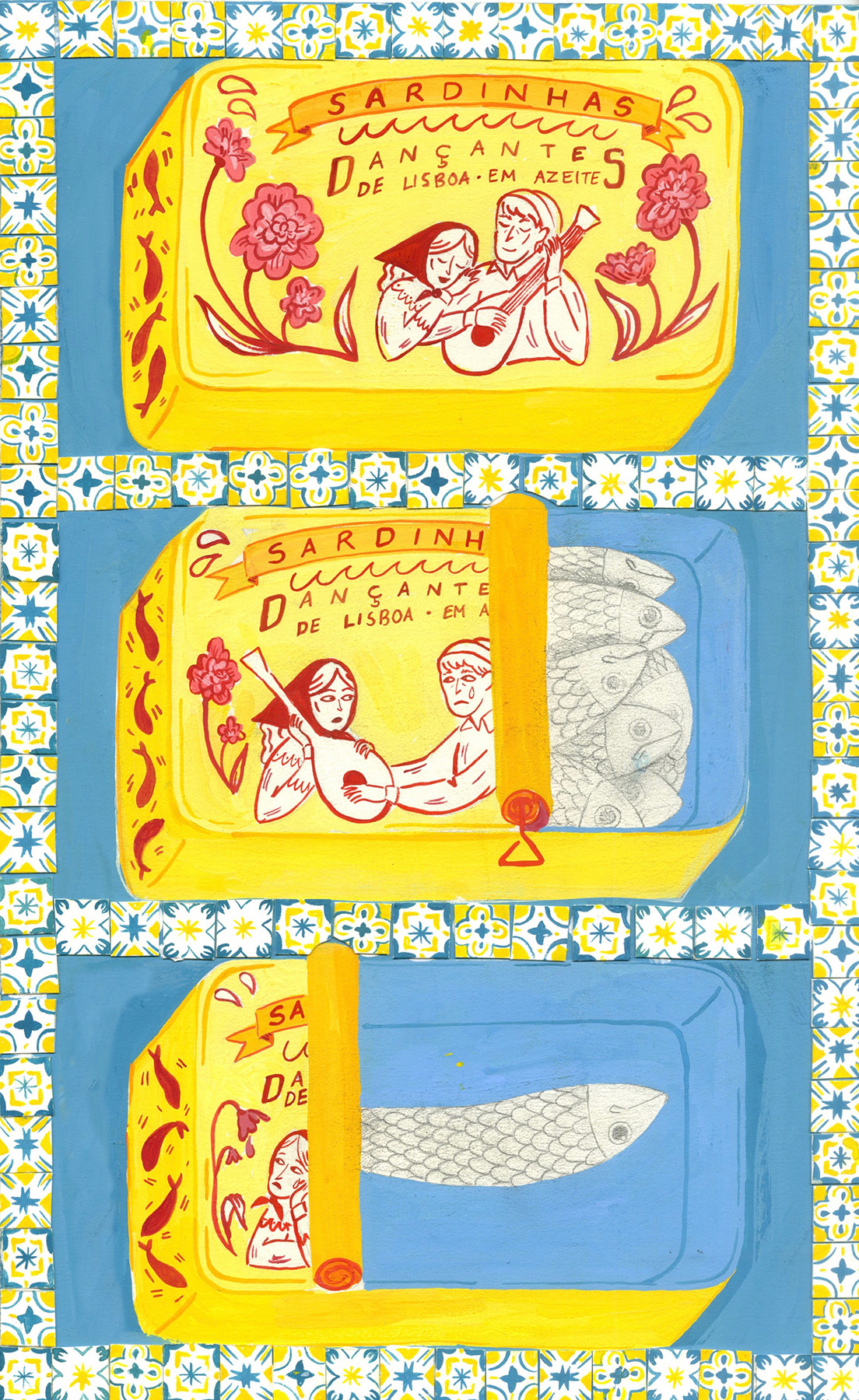 7. Where did you study?
I graduated from the Illustration program at OCAD University in Toronto and at this time I'm studying Animation in Vancouver.
8. Where do you see yourself in five years?
Haha, I feel like I'm talking to a corporate hiring manager. Hopefully working full-time in visual development for animation. Also just having the opportunity to try a little bit of everything in terms of media. I've always wanted to explore ceramics more as well as textiles and different forms of printmaking.
9. What about in ten?
Come to think of it, maybe I'd want to be an art director. It would be cool/weird to be in the position of someone I was trying to reach out to upon graduating.
10. What do you hope to achieve with your art?
This is so cheesy but I really do want to make people laugh? I just don't know how to word that in a non-dumb-sounding way.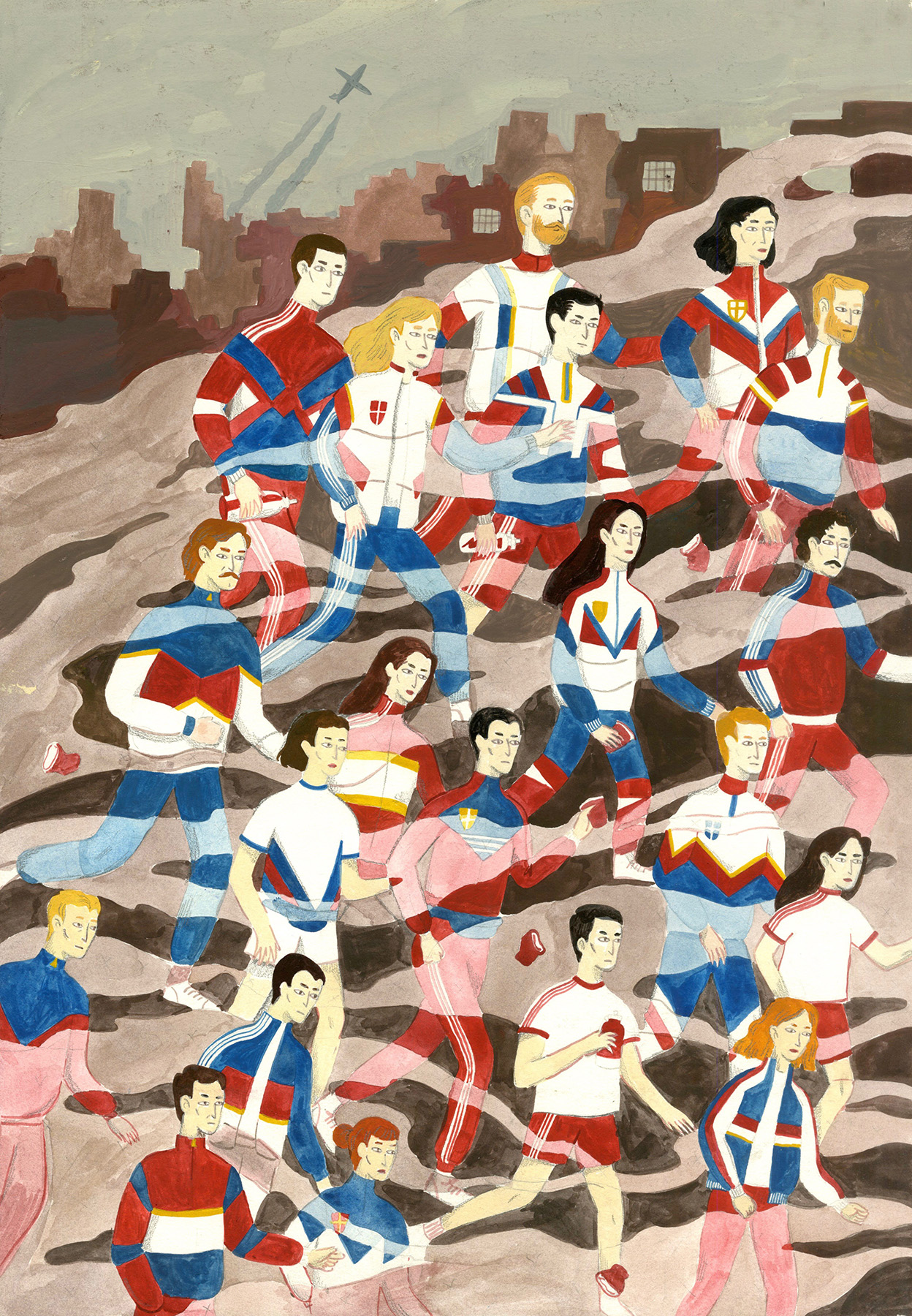 11. Now, tell us a little more about you as a person: what is your favourite food?
Taste-wise I just love anything salty, fermented, and/or pungent like natto, kimchi, fish sauce, raw garlic, kalles kaviar, etc. Right now I want to experiment with fermenting things on my own because I'm an OG "It's Alive" fan. But I'd have to say I think my favourite dish is a good steak tartare with Belgian frites.
12. Favourite book?
Anything by David Sedaris. If I'm going to read, I want to laugh.
13. Favourite genre of music?
Right now, cowboy music (Marty Robbins, Patsy Cline) makes walking home alone a heckin' lot of fun.
14. What are your hobbies?
Cooking and Bravo TV shows. Every day, I create a buffer time between getting home and working on art where I devote around 2 hours to cooking dinner/watching Real Housewives. Also, I can walk for hours if I have a good lineup of podcasts to listen to. I don't really exercise but I walk at least 12,000 steps every day.
15. If you weren't an artist, what would you be?
Stronger. Taller. (my posture wouldn't be as horrible).