Instagram:
@rftgyart
Tumblr:
rftgy.tumblr.com
Behance:
www.behance.net/LizaS
1. What's your story? Where are you from?
Hi, I'm Liza and I am from Moscow. I am a student and I work as a freelance illustrator as well.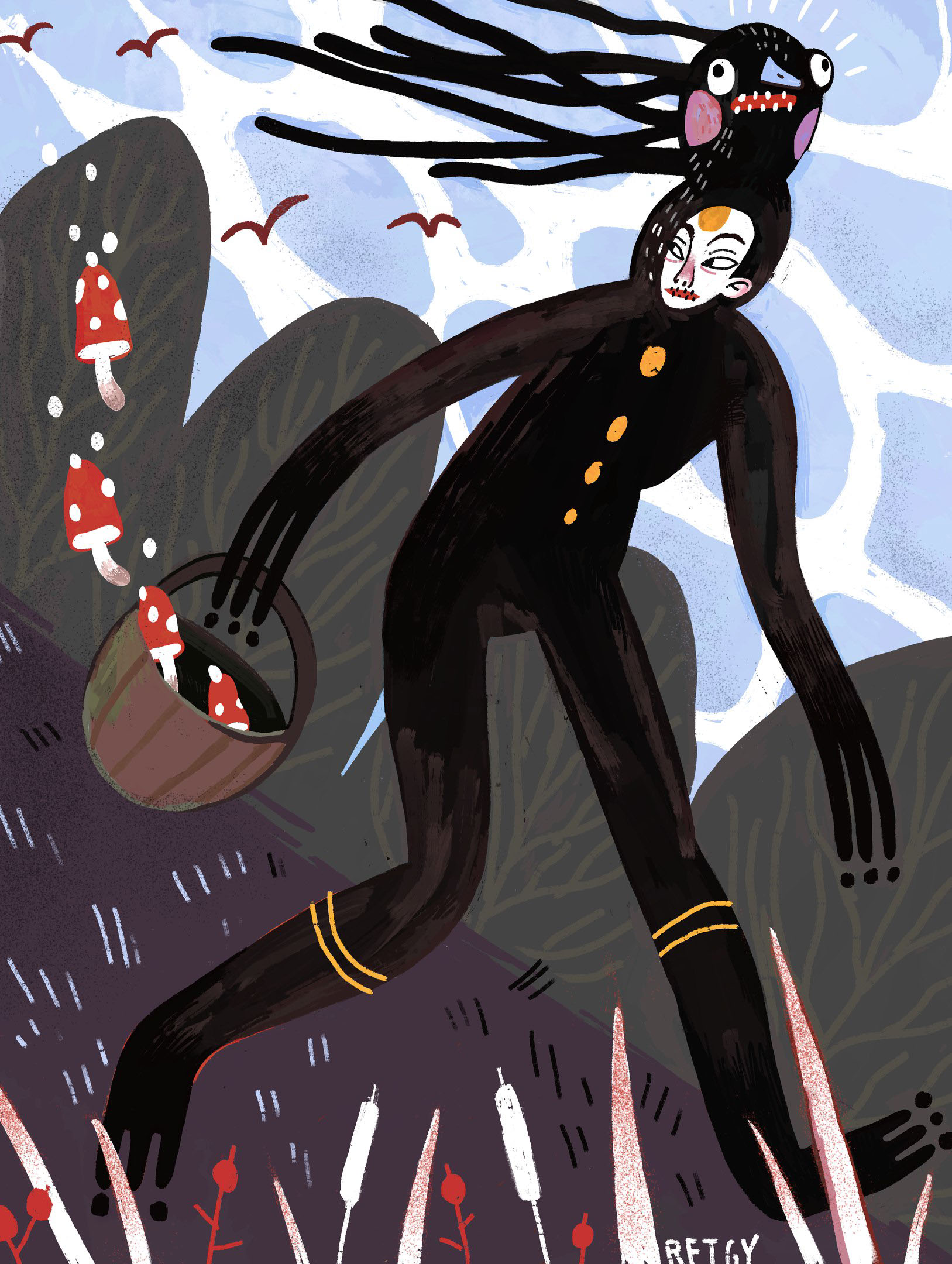 2. Tell us about your aesthetic.
I'm not sure about my aesthetic. I want it to be a little bit different in every picture. But I'm in love with the color, russian folklore and posters (such an odd combination)
3. What is your favourite medium and why?
Usually, I work in photoshop because it's most comfortable for me. But now I'm honestly trying to do some traditional stuff. Wanna learn how to use some unpredictable materials, such as watercolor or ink, but It is quite challenging for me after working in digits for so long
4. What is your artistic process like?
I have a lot of rites. But they're all about environment, not about the process of drawing. I can't work in messy places, especially if I'm at home. Also I really can't work without hot drinks and cigarettes. And actually, I hate it, wanna learn how to work without it. And music, of course. If I don't know what to listen to, I can't start working.
5. Who and/or what inspires your work?
Well, it's very important to receive an inspiration from everything around you, I believe. I love dancing, cooking, takings walks and hanging out with my plants and cats. I admire my friends, they are so talented and beautiful. Also these guys inspire me a lot these days: David O'Reilly, Bjork, Henri Matisse, Michel Gondry, Jamie Hewlett, ... etc
6. What role does art play in your life? How does it change the way you view the world?
It is impossible to note some changes, because art is the most significant part of my life. To be honest, I've never wanted to be an artist, but there is no way to avoid it. I just can't stop drawing and it's a nonsense to me that somebody is able to live without it. I think that artists really do see the world in a special way. Just because it's a part of our work, notice something beautiful or interesting, that may be useful in our practice. And I believe that everybody able to develop this quality.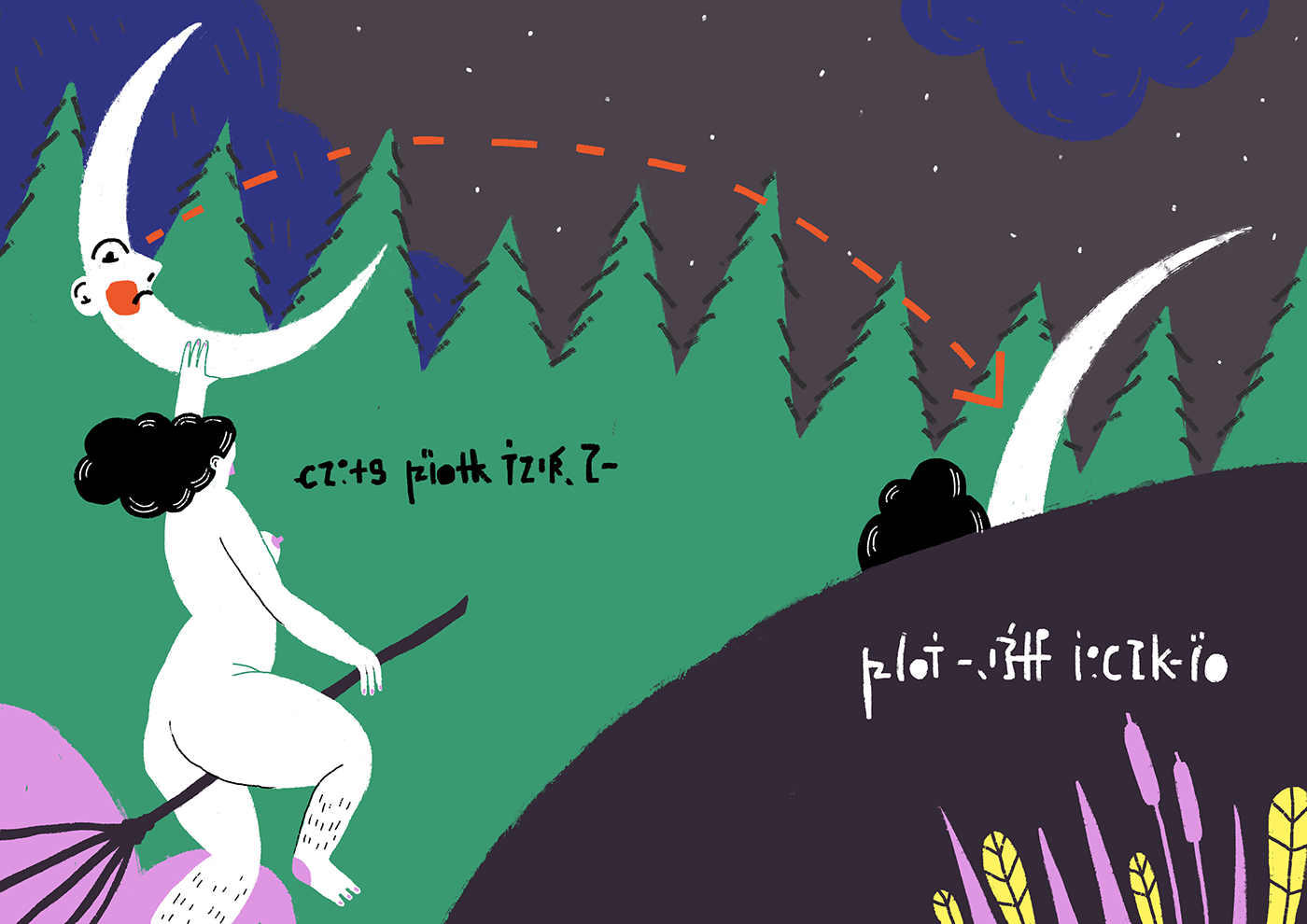 7. Where did you study?
I study in Higher school of economics, faculty of communications, media and design. My specialization is 3D animation.
8. Where do you see yourself in five years? Working in an agency?
This question makes me sick) the only thing I know, is that I want a big spacious studio and a lot of cats.
9. What about in ten?
Aaargh
10. What do you hope to achieve with your art?
I hope that someday I will learn how to converse with myself.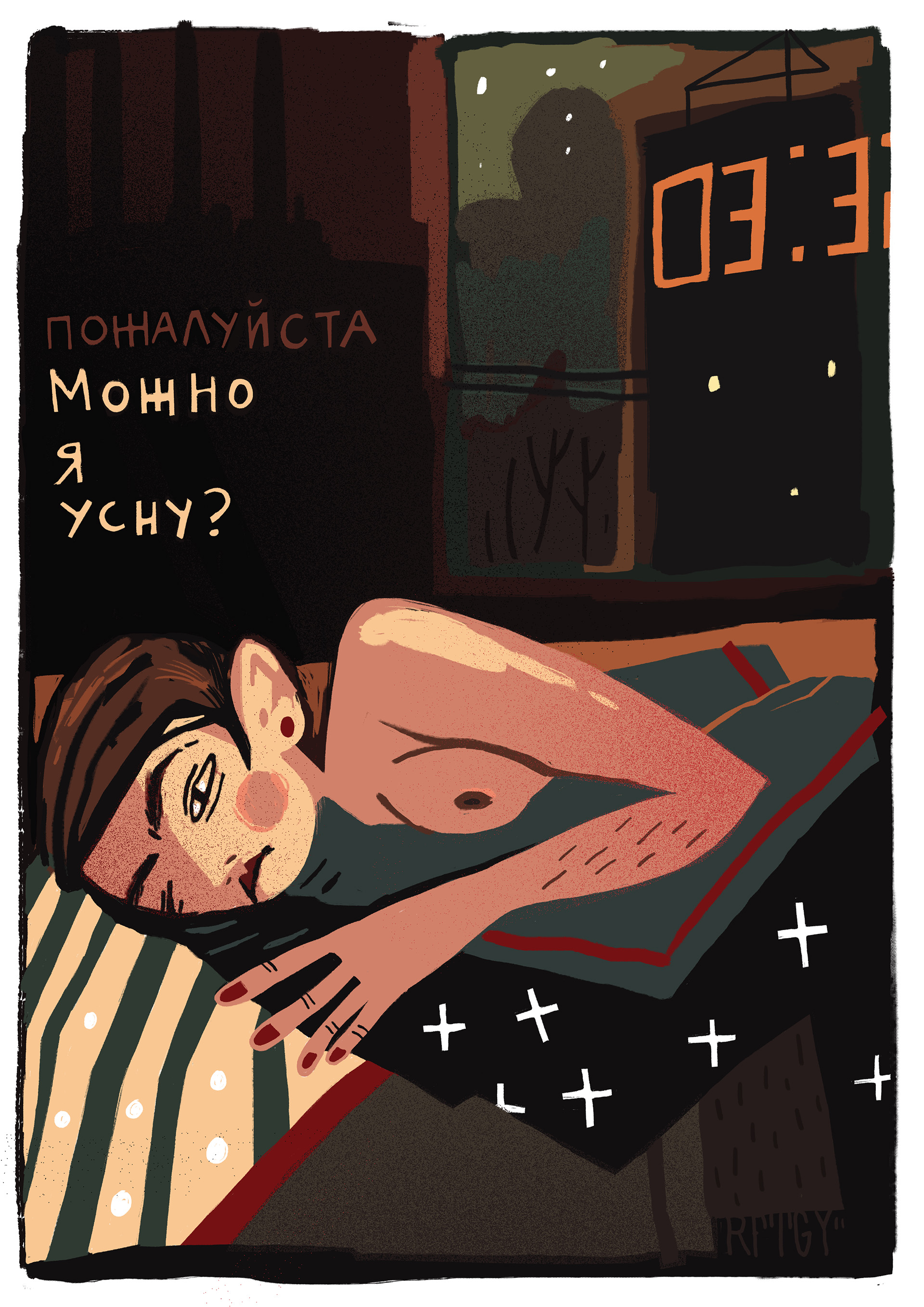 11. Now, tell us a little more about you as a person: what is your favourite food?
Oh my god I love food so much... I love eggs, rice and fish. And pasta. And pizza. And..
12. Favourite book?
I don't have a favorite book. I prefer books with pictures.
13. Favourite genre of music?
All kinds of music. Music is amazing
14. What are your hobbies?
I love a lot of things: singing, dancing, cooking etc. But my favorite hobby is illustration. When you should draw a lot for work, it becomes really joyful to draw for yourself.
15. If you weren't an artist, what would you be?
I would be an artist.