Instagram:
@roelve
Facebook:
www.facebook.com/rveekelen
Website:
www.roelvaneekelen.com
1. What's your story? Where are you from?
I am born about 27 years ago in a small dutch town called Bergen op Zoom. It never really felt like the right place for me so I moved to Rotterdam about 7 years ago. A city where you have everything but not too much, something I like. Here I have a studio space that I share with Tom (notwar) & Tjeerd (mr feaver). Guys who animate and illustrate so sometimes we join forces to work on projects together. I'm currently on the hunt for my first car, can't wait to drive around a bit and have some adventures this summer.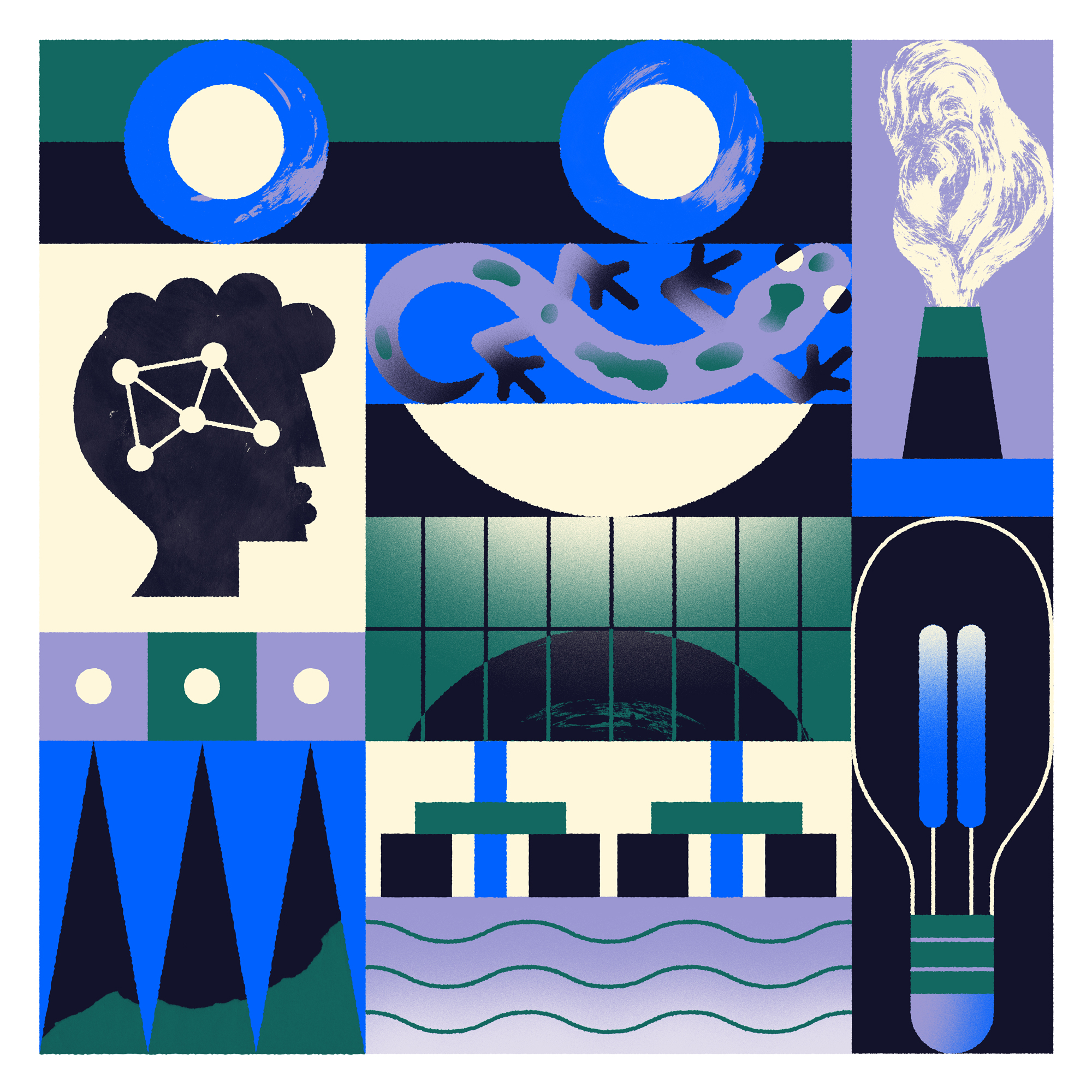 2. Tell us about your aesthetic.
Things have to be clear, preferably stripped down to the core. Things can also be anything, and in diverse aesthetics.
3. What is your favourite medium and why?
My favourite medium is the combination of mediums. It's a great time to mix things up and not be just the illustrator with the pencil and brush. Making 2d RISO prints but also be working on life size sculptures or even just an idea. But if I think about it Picasso was already doing this way back, except for the RISO printing maybe. I would buy one from him though. Personally I like to be on the dividing line between an illustrator and visual artist.
4. What is your artistic process like?
Frustration for 50% of the time. A lot of depressed staring at my computer screen hoping for the magic to knock on the door and slide right in here. What's up, Magic? Im not the easiest thinker so things can get problematic in my head. That's why I like to make clear and fun things to keep myself happy and stressless. Martin Creed said in an interview ones "If you feel OK, one tries not to do anything. Just to stay OK. The usual motivation for doing things is a bad feeling to get rid of". This is something I really can get behind. But it depends though. Sometimes I have that Super Mario feeling when he hits that mushroom or shining star. A state where you can have a 100% focus, believe and ease in the making of things. Nothing beats that feeling. Sometimes you poop out 10 great pieces one after another and sometimes I can sit in my studio for days without making anything worth mentioning. It's all in the game.
5. Who and/or what inspires your work?
It can be anything, thats the most redeemable answer. But to get more specific: Talks with people around me, the work of people around me, the work of artists that have nothing to do with illustration, cycling, keeping my eyes open in the streets, misunderstanding things, bad design, music, traveling places.
6. What role does art play in your life? How does it change the way you view the world?
The lead part. I want art in my life as much as Avon Barksdale wants his corners on "The Wire" (HBO). My girlfriend is also working as an illustrator so even when we are not working the work is still with us. But that's ok I think its a good thing. I had a talk with Stefan Tijs the other day where we came to the conclusion Music moves us more than art does though. Pretty weird since I am mainly in the art making business instead of the music one. Maybe its time to pick up an instrument? A song can make me weep where art has never done this to me. I do like the laughs when it comes to art though, maybe this is where the power of art lies for me.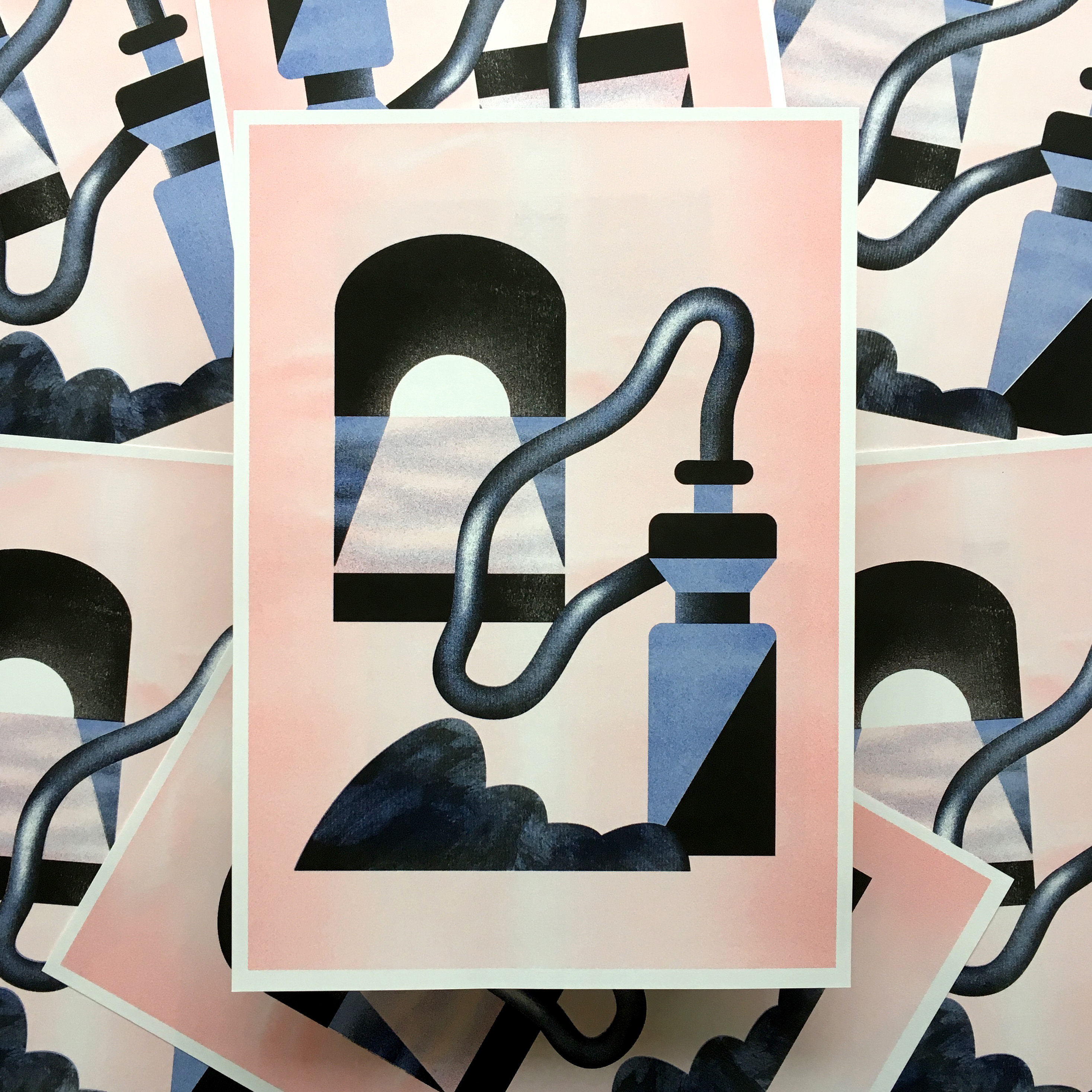 7. Where did you study?
I did a four year study in illustration at the Willem de Kooning academy Rotterdam. Before this I studied multimedia design at the Grafisch Lyceum Rotterdam in a time where you couldn't put enough flash animation in everything.
8. Where do you see yourself in five years? Working in an agency?
Currently Im still searching for the right answer to this question.
9. What about in ten?
Maybe still searching? I've noticed that setting goals helps a lot. When you set your mind to something you can do it. At the moment I am in the process of shaping new goals though.
10. What do you hope to achieve with your art?
A good feeling for everyone, inner bliss.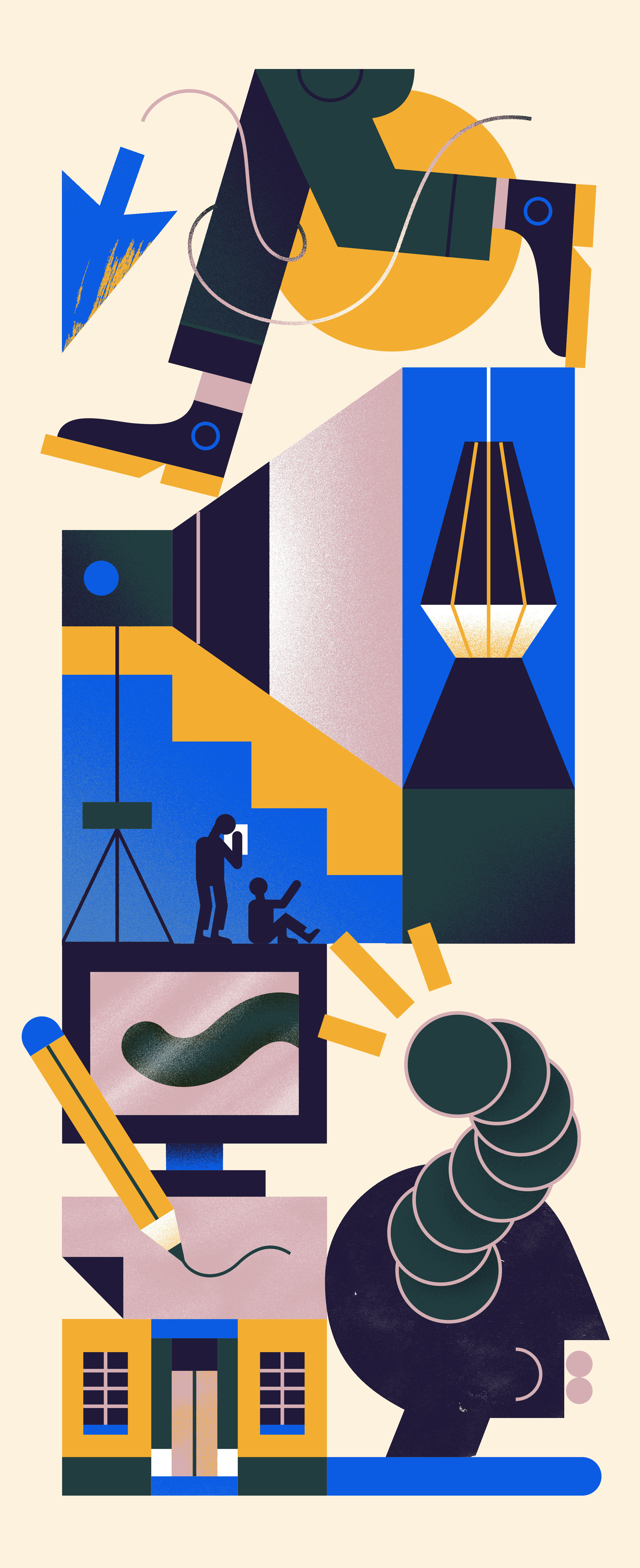 11. Now, tell us a little more about you as a person: what is your favourite food?
"Een grote friet" with a "Combistick" or "Frikandel speciaal". Im a big snackbar lover, I even had my graduation project snackbar themed. They seem to slowly disappear in the Netherlands since the past few years, which is shameful stuff since they are part of the Dutch heritage. At the moment I am trying to be a vegetarian though, which is contrary to my love for these snackbars.
12. Favourite book?
I've really enjoyed the "The hitchhiker's guide to the galaxy" book series a lot. This answer maybe reveals the amount of books I read, which is not a lot and not enough.
13. Favourite genre of music?
Good music. Perhaps this is an opportunity to give my favourite artist a shout out, which is Francis and the lights. This guy has some moves.
14. What are your hobbies?
At the moment im deep in the cycling game. Not that I cycle enough but the love is there. We ride once a week with the "Pop up" crew here in Rotterdam. Besides that I like to get my mind off things by jumping on that 2 wheeled thing and pedal some. Getting some hard tan lines over here in "de polder", a place where the sun smiles and the legs cry.
15. If you weren't an artist, what would you be?
Maybe a professional didgeridoo player somewhere on the Bahamas, or a "klomp" maker in Volendam. Who knows. Like the rest of us I don't know how to do other stuff.