Instagram:
@rosieharbottle
Website:
www.rosieharbottle.com
1. What's your story? Where are you from?
Hi. I'm an Illustrator and designer based in Devon, UK where I live with my partner Chris, our two dogs a few chickens and a couple of ducks. My mother is a textile artist and has a huge fabric collection so I've always been surrounded by colour and pattern.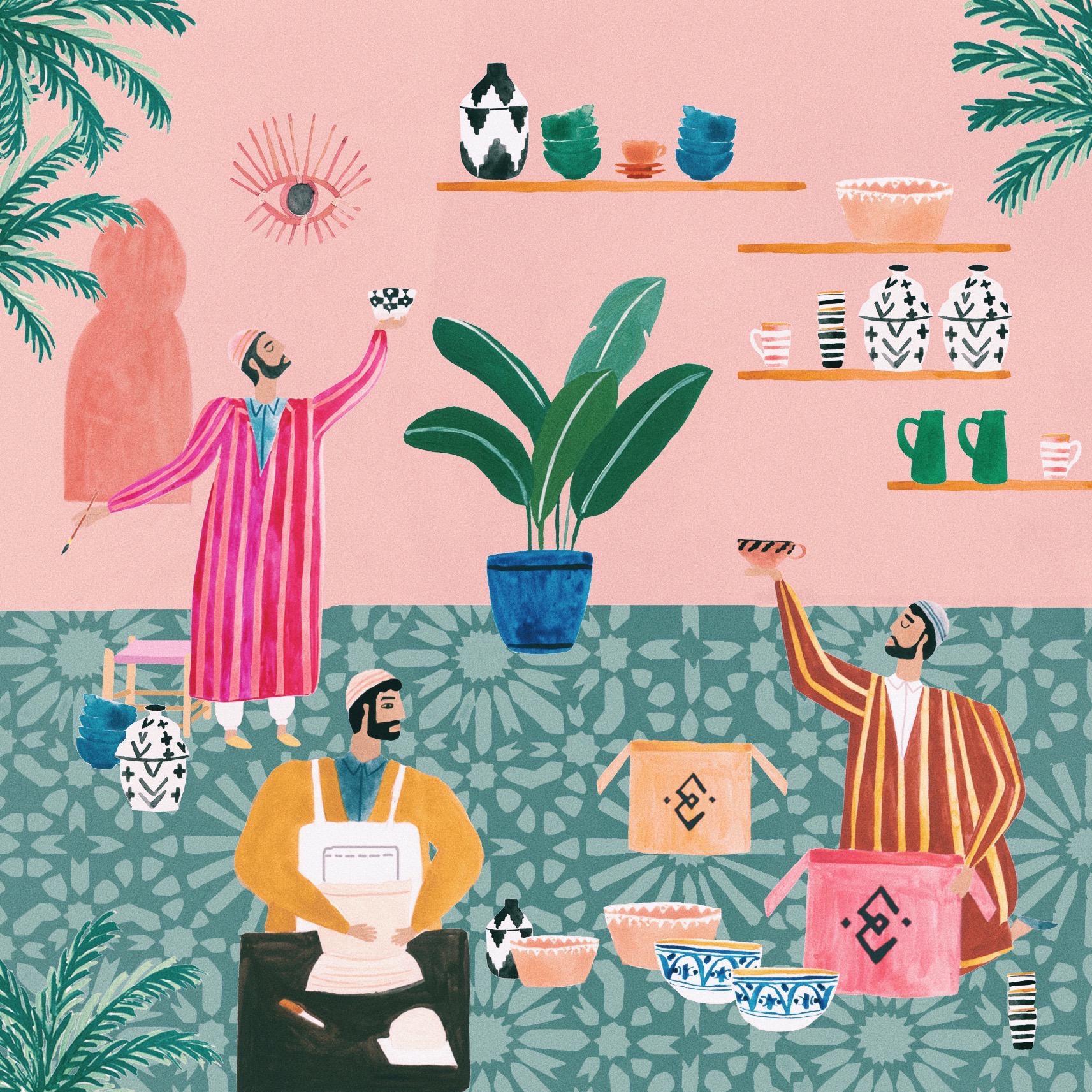 2. Tell us about your aesthetic.
Soft and bright colours with an emphasis on the decorative and detail.
3. What is your favourite medium and why?
Gouache and watercolour and I'm currently experimenting with acrylic. I love the fluidity of using paint after spending many years of mainly working with pencil and Adobe Illustrator.
4. What is your artistic process like?
I like to research an idea and pull a collection of images together to help me focus. I will often do rough sketches first to get the general composition but I'm quite an impatient person so more often than not I'll dive right in and paint all the elements and then play around with composition on Photoshop depending on who or what I'm illustrating.
5. Who and/or what inspires your work?
So many things inspire me, music, nature, people. I'm also fortunate to regularly travel to Marrakech to work with Boutique Souk so Morocco plays a huge role in inspiring and feeding into my work.
6. What role does art play in your life? How does it change the way you view the world?
Art is so incredibly important to my life. I'm forever trying to push my work and style and so in terms of viewing the world I'm always looking at ways it can feed into my work so perhaps I look at things more carefully, I have a thirst for exploring anything and everything.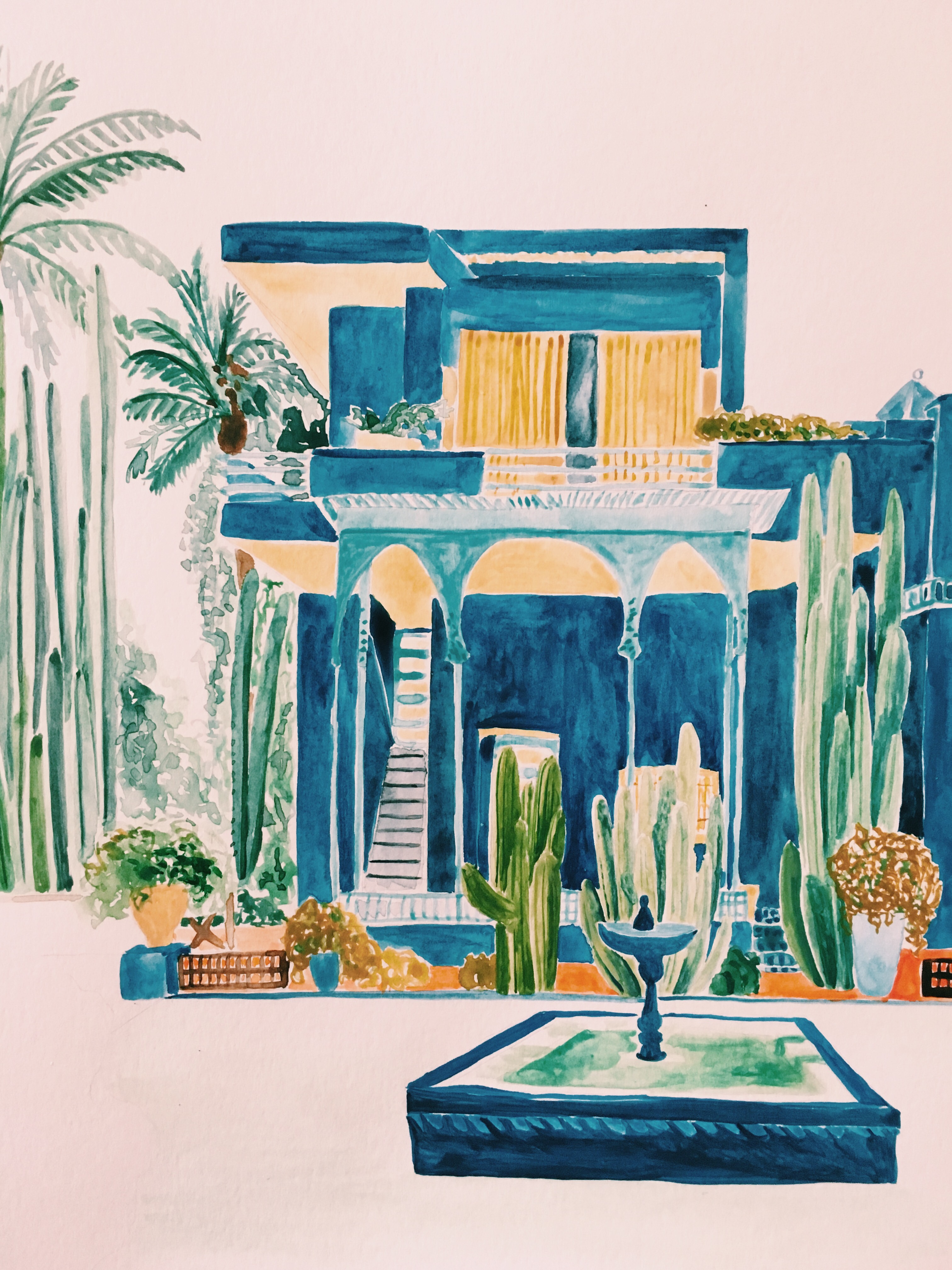 7. Where did you study?
I studied Illustration and Plymouth University.
8. Where do you see yourself in five years?
I'm really keen to develop a homewares range and focus more on my shop. I also host workshops with my creative partner Grace aka @_maybemay_ through our collaborative business @kinworkshops and we'd love to travel whilst hosting workshops around the world.
9. What about in ten?
I hope that I'll always continue to love what I do, explore and travel and I look forward to seeing how my work develops and evolves..
10. What do you hope to achieve with your art?
In a personal sense I hope to satisfy my creativity with work that I'm proud of, for the viewer I hope that I bring a sense of happiness and joy with a sprinkling of magic.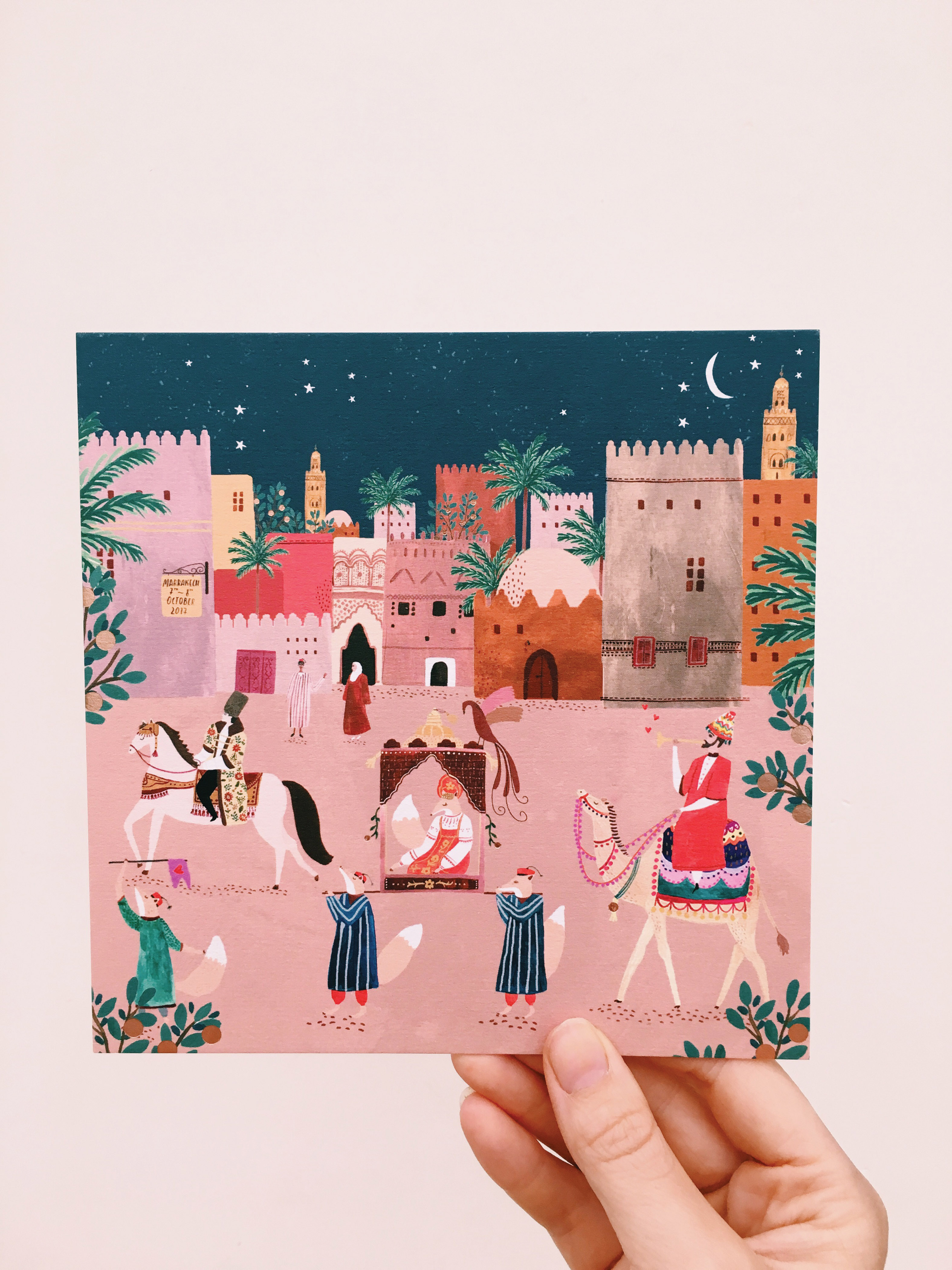 11. Now, tell us a little more about you as a person: what is your favourite food?
I'm a complete chocoholic though it's really my only vice. In terms of 'proper' food I love mediterranean dishes though I'm a vegetarian so no meat please.
12. Favourite book?
Osho: Living Dangerously
13. Favourite genre of music?
So dependent on my mood but always Afrobeat.
14. What are your hobbies?
Hiking, cycling, traveling, yoga
15. If you weren't an artist, what would you be?
Circus performer!