Instagram:
@rotcivanidem
Facebook:
www.facebook.com/vmedinaillustration
Tumblr:
victormedinablog.tumblr.com
Behance:
www.behance.net/victormedina
Website:
www.victor-medina.com
1. What's your story? Where are you from?
I'm from Madrid, Spain, and I've been developing my illustration style for about 3-4 years now (I'm 25 years old). When I finished school, I started studying telecommunications engineering at first, but soon I realized that wasn't made for me (too much math). I never had the chance of studying arts at school, but I always found myself drawing in books, tables, backpacks… everywhere. I'd always been creative, and discovered that you could actually make a living out of your art/design/illustrations. Then, when I saw that a new degree in Graphic Design appeared, I didn't think twice and went for it. That's how everything started.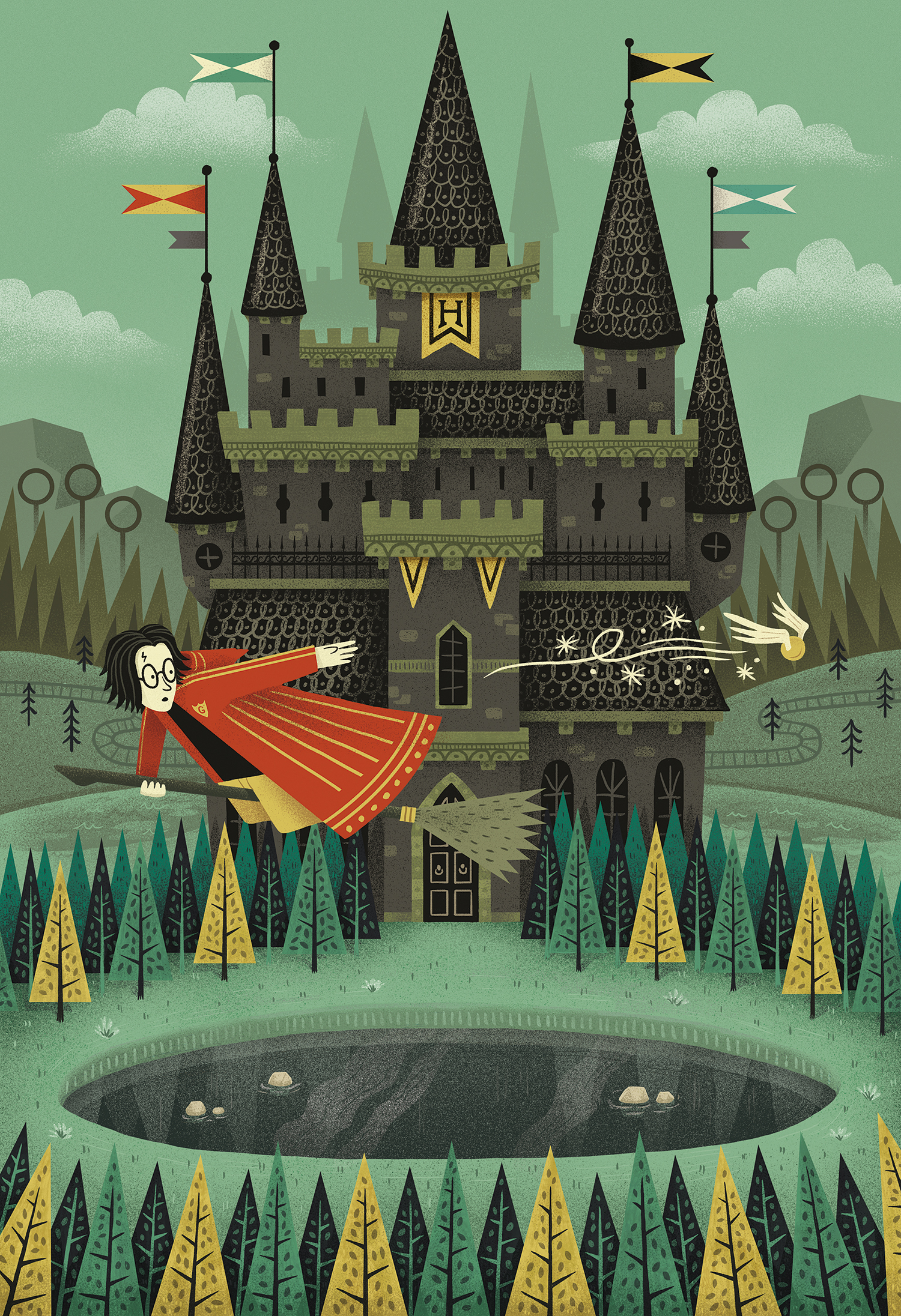 2. Tell us about your aesthetic.
My aesthetic is pretty much a reflection of everything that inspires me and everything that I like or feel identified with. I have predilection for the smallest details, and I like to use bright colors and add hand-lettered typography to my projects.
3. What is your favourite medium and why?
I guess that using just pen and paper, without any preliminar sketches. That makes me feel free to mess up and confident enough to generate new ideas.
4. What is your artistic process like?
It usually starts with thinking, thinking a lot. I have to be careful at this stage, because sometimes I overthink and get a little bit stuck. What I usually do, is I get out of my workplace to have a walk or to have a beer with a friend. That clarifies my ideas and then, when I return, something clicks in my head. Then I'd just start drawing the first sketches in my sketchbook. When I'm happy with one of them, I scan it and then make a new sketch digitally over that one. After that, I make a color test to see how I want it to look like, and once I'm happy with that (and the client too) I start the final illustration. Sometimes it's such a painful process, but I like it that way. I mainly use the Pen Tool and different brushes and textures.
5. Who and/or what inspires your work?
I'm mostly inspired by Victorian and Art Deco eras, as well as illustration and design from the 1950s. I can find inspiration in everything related to that. For example, I love the aesthetic of Tim Burton films, the scenery of video games like Bioshock or Final Fantasy, the illustrations of Edward Gorey, The Provensens, M. Sasek, Charles Addams… I never stop searching for new sources of inspiration and including that into my own style. I'm starting to add more geometry to my work too, and trying to create simpler illustrations focusing in color and basic forms.
6. What role does art play in your life? How does it change the way you view the world?
In my opinion, art is the door that leads to the purest version of yourself. Through music, illustration, films, video games, books, or any sort of artistic form, you're able to get to know what you like the most, who you are, what's your essence. I think that's the role it has in my life: the more I discover new music or books or films that I like, the more I know myself and what I need. And then, by creating my own art, I can share all that thoughts with other people and communicate with them.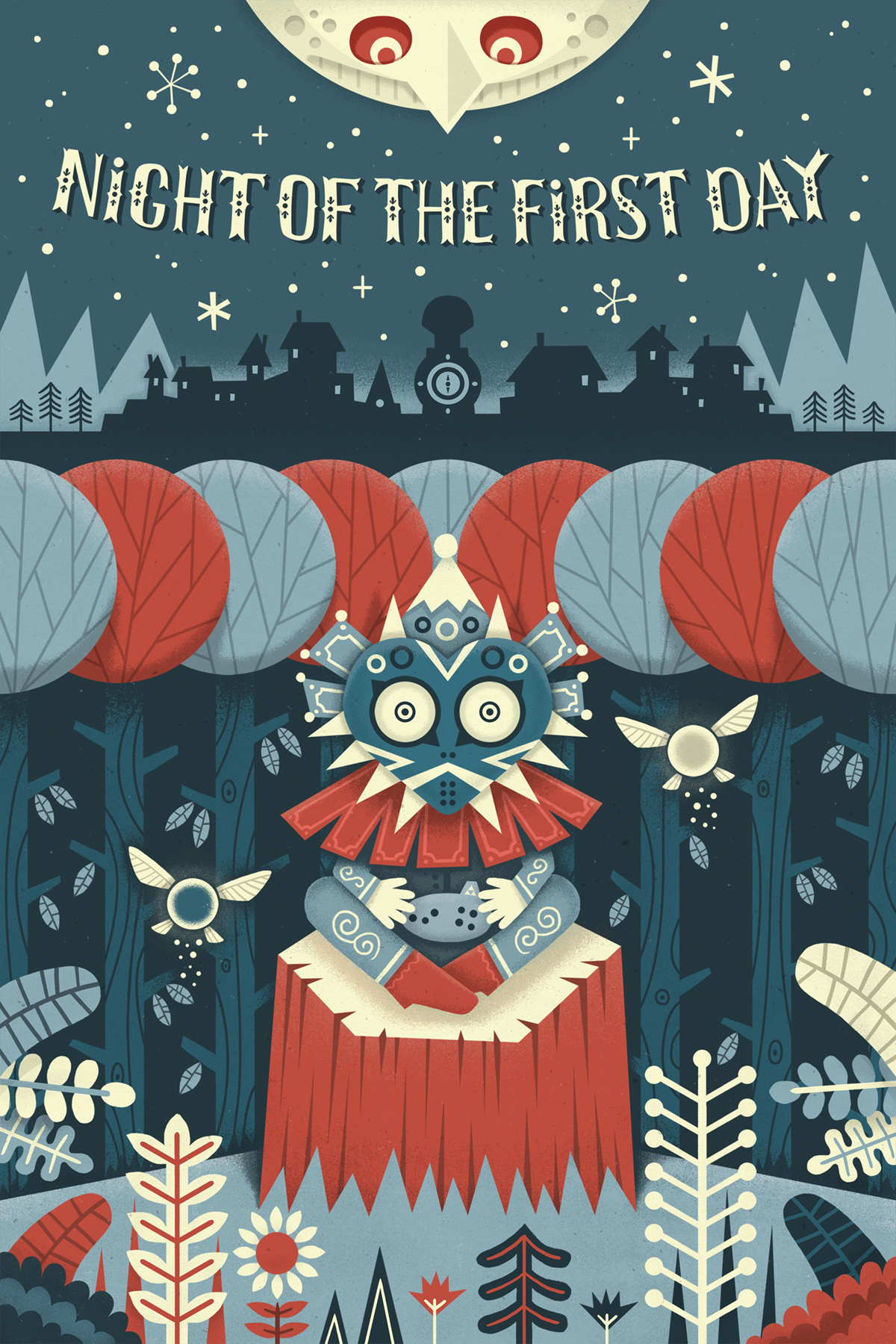 7. Where did you study?
I studied Graphic Design at Universidad Complutense de Madrid.
8. Where do you see yourself in five years? Working in an agency?
My dream is to become a full-time illustrator and illustrate books for a living (as well as other projects if I have time to do so), so I hope in 5 years I'm doing that. I'm currently taking commissions from different clients and illustrating my first picture book, so I guess that's a good starting point!
9. What about in ten?
I hope I live on my own, make enough money to live and still work as an illustrator. And of course, still be passionate about my hobbies, which isn't something easy. I know that's not much to wish or to ask for, but I prefer not to take everything for granted.
10. What do you hope to achieve with your art?
I'd like to illustrate a lot of picture books and book covers, that really attracts me. When you buy a book, the cover and illustrations it contains usually speaks to you as much as the story that you read. My aim is to connect with the audience of my work in the same way that a writer with their readers, or a band with their fans.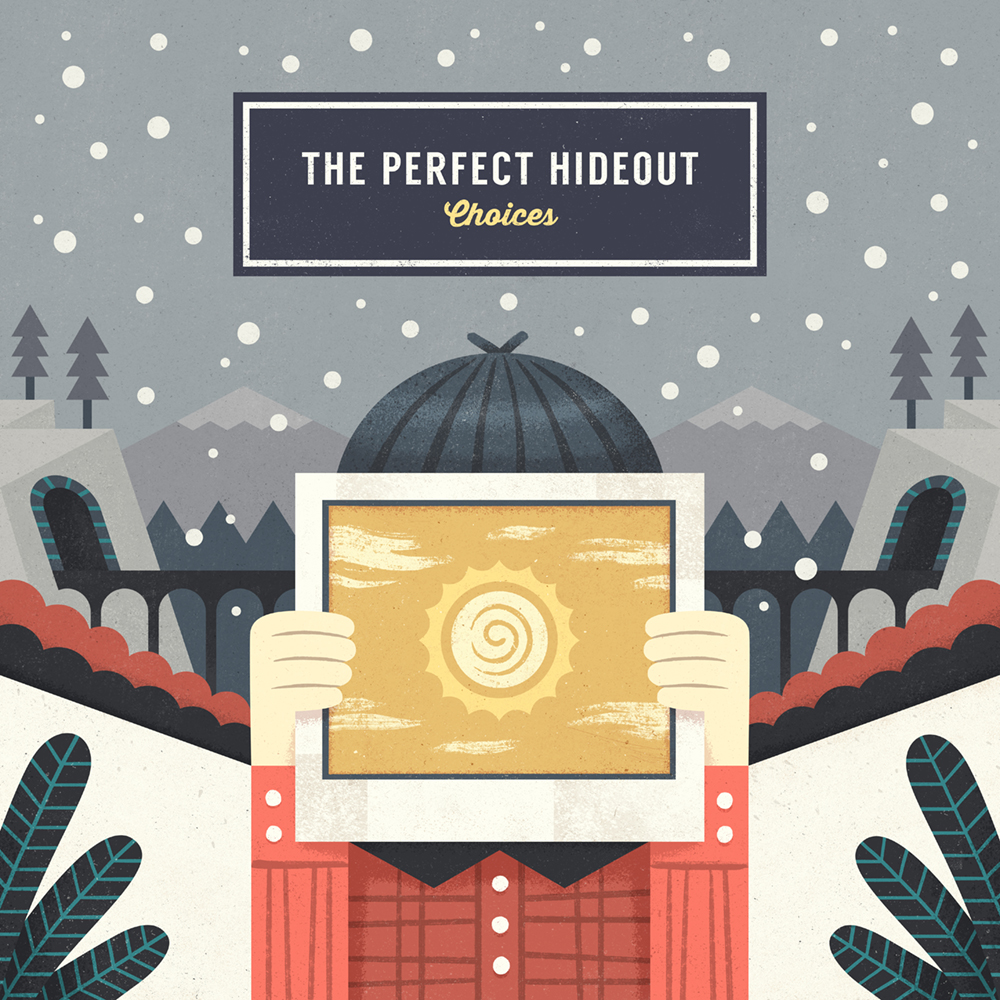 11. Now, tell us a little more about you as a person: what is your favourite food?
My favorite food is lamb, fried baby squids and Cachopo (a Spanish dish that's really, really HUGE!). My favorite drink is beer, I love to try out different ones.
12. Favourite book?
Tales of Terror from the Tunnel's Mouth, by Chris Priestley.
13. Favourite genre of music?
My favorite genre is Metalcore, although I don't listen to a lot of bands of that genre. My favorite band is called August Burns Red.
14. What are your hobbies?
Playing electric guitar, piano and video games, writing music, skateboarding, collecting picture books, traveling...
15. If you weren't an artist, what would you be?
Probably a musician. I'd love to be in a band which makes music for a living, that would be awesome. It's not an easy job, but you travel to a lot of different places while doing what you really love, and I also find many similarities between writing new music and creating illustrations.