Instagram:
@shabloolim
1. What's your story? Where are you from?
Hi, my name is Or, which is a weird name for english speakers but it means light in hebrew. I come from a beautiful valley by the very north of Israel. How north? north enough to hear the shameful war in Syria. I grew up in what we call a Kibutz, which is basically a small commune, based on mutual and other interesting ideas. my early days was surrounded with a lot of nature, good friends and crazy adventures. But those days are over, now my Kibutz is basically like a small village. Currently i live in Jerusalem.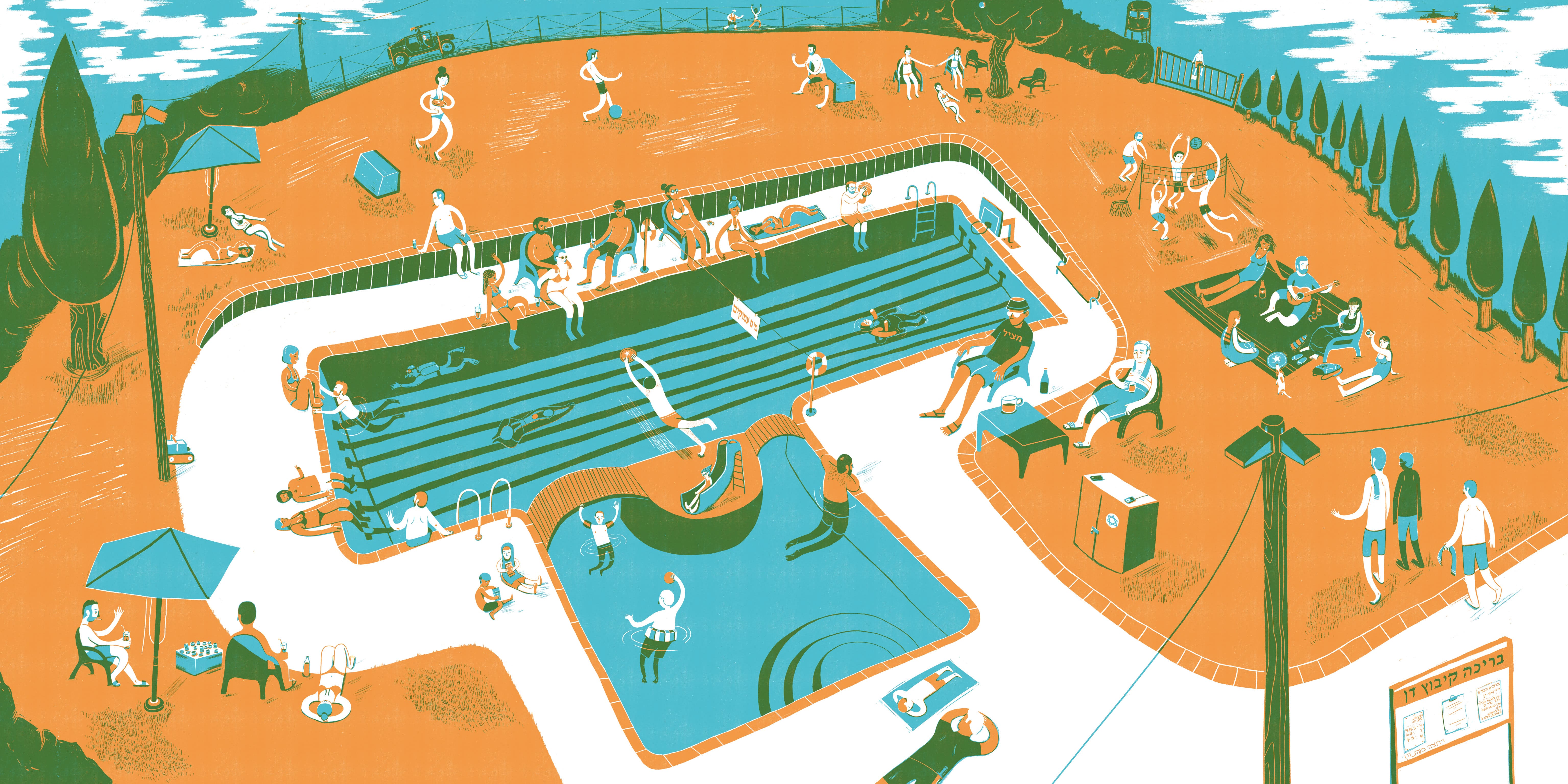 2. Tell us about your aesthetic.
I really like the looks of hand make print and old techniques like screen print and lino cut, and that's what i'm trying to do with my art, even though i work mainly on computer.
3. What is your favourite medium and why?
I would have to say print. i love that there is an object that people can hold in their hands. other than that, i belive that the life of a book is longer than any technology.
4. What is your artistic process like?
Just bad. no, seriously, i'm really bad at working with a straight workflow, sketches and stuff like that, I tend to postpone everything to the very last moment, as a good procrastinator. I work mainly with photoshop all the way, including the sketches, but i'm trying to give my illustrations a natural feel.
5. Who and/or what inspires your work?
As I dived into school i discovered a lot of really good illustrators and artists I wasn't familiar before school. I remember one day Jon McNaught came to give a lecture at my school, I really loved his work before, but he talked about how illustration can tell small and little stories, this is what I'm trying to do.
6. What role does art play in your life? How does it change the way you view the world?
It's everything for me. I use to draw from when I remember myself, and I think this is why I like to observe things from my perspective, it made me a lot more curios I believe.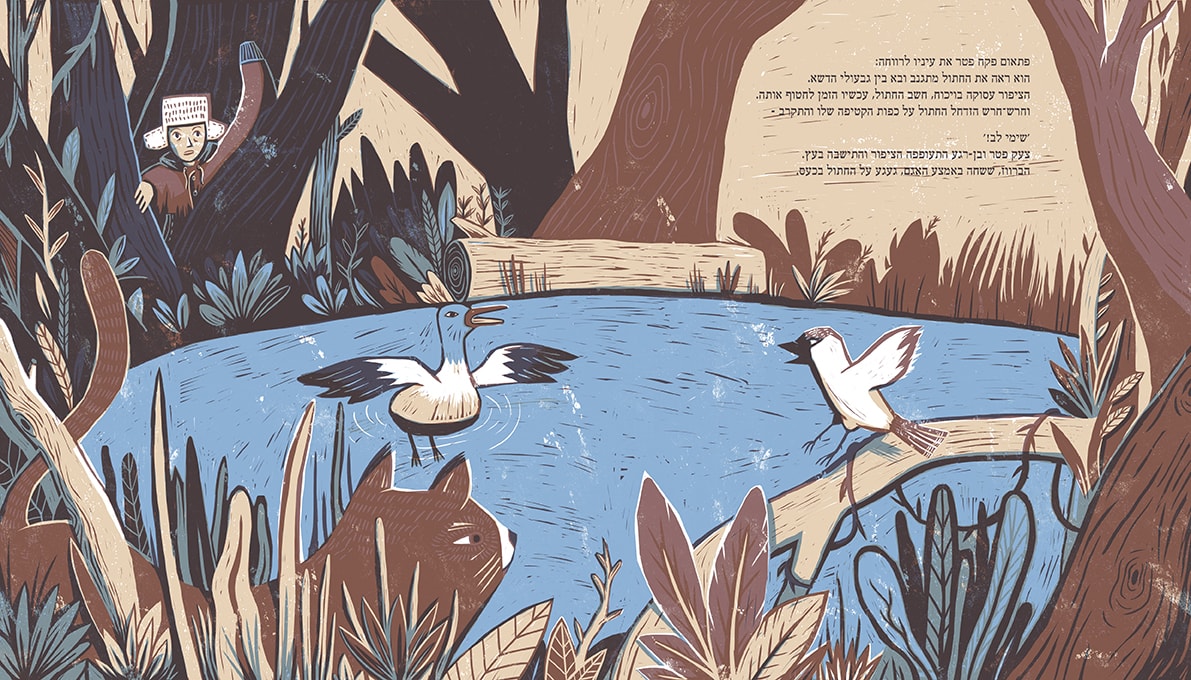 7. Where did you study?
I just graduated from Bezalel academy for art and design in Jerusalem. I studied Visual communication.
8. Where do you see yourself in five years? Working in an agency?
I wish illustration could be my main source of income. it's really hard to make a living only from that where i come from, also around the world i'm guessing. I currently work as a designer by day and illustrator by night, which doesn't leave me a lot of time to illustrate sadly. I really hope it'll change someday soon.
9. What about in ten?
I really can't think that far, but i would like to illustrate for well known publishers like Nobrow, New Yorker and others.
10. What do you hope to achieve with your art?
I believe that after my last day on this planet people wouldn't stand over my grave and count the money i made during my time, I would much rather them to go over to their books shelf and see my name over there.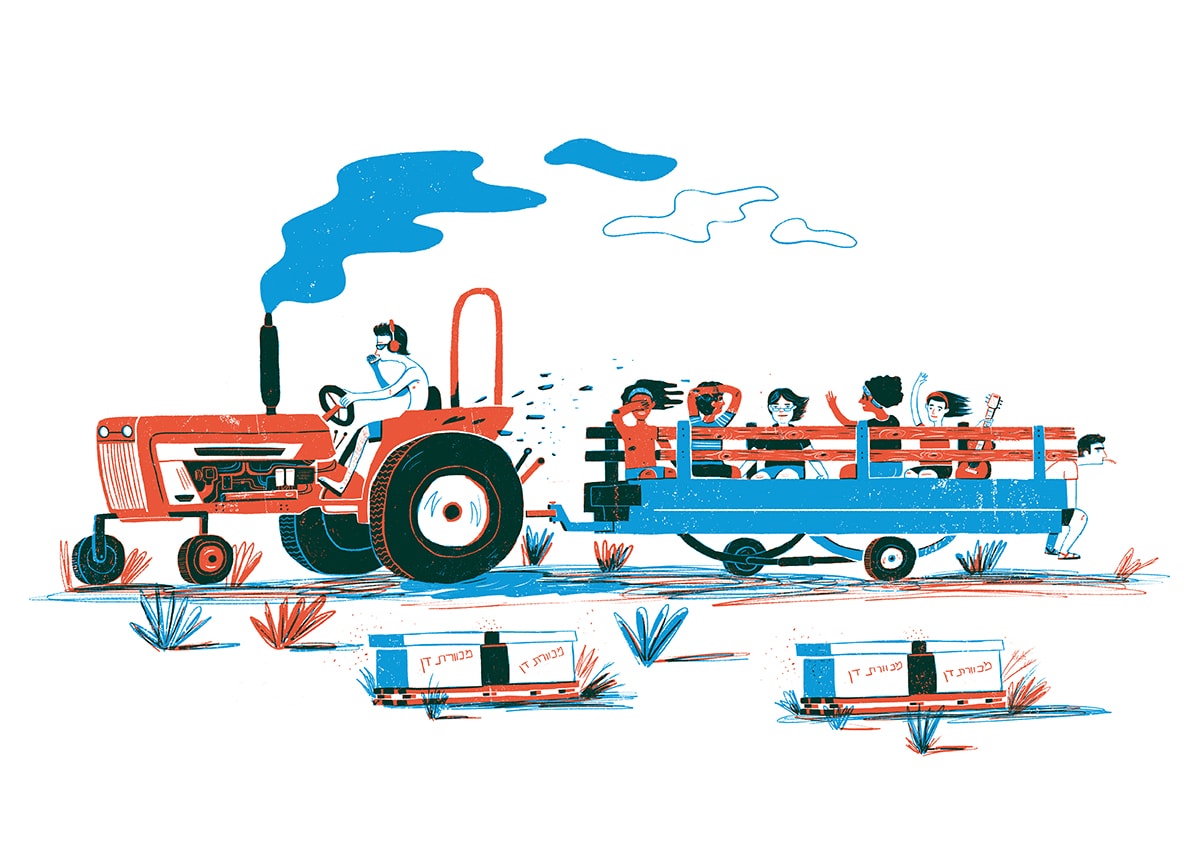 11. Now, tell us a little more about you as a person: what is your favourite food?
Defiantly fruits. I'm not vegan or something like that, but the tastes and the reaches is amazing.
12. Favourite book?
Tough one. I was inspired by a lot of books, but i think my favourite would have to be On the road by Jack Kerouack and then Zen and the art of motorcycle maintenance by Robert M. Pirsing. both made me think a lot about the life i want to live, and imagine crazy landscapes and adventures.
13. Favourite genre of music?
I don't like to call it Word music, because every thing that not comes from the west world culture get called World music. I really like music from Africa, from Sudan to Somalia through Ethiopia and Eritrea, also music from the Tuareg tribe from the Sahara desert. But i would listen to every thing as long as it has good vibes and soul.
14. What are your hobbies?
Illustration and music. football, the real one, not the american. also to travel around the world, see other suggestions how to live your life and get inspire by people and cultures.
15. If you weren't an artist, what would you be?
Some other kind of crafts maker. print maker probably.