Instagram:
@sjoerdverbeek
Behance:
www.behance.net/sjoerdverbeek
Facebook:
www.facebook.com/sjoerdverbeek
Behance:
www.behance.net/sjoerdverbeek
Vimeo:
www.vimeo.com/sjoerdverbeek
Website:
www.sjoerdverbeek.nl
1. What's your story? Where are you from?
Hello I'm Sjoerd Verbeek. I'm a freelance illustrator and creative designer living and working in Arnhem, the Netherlands. My goal is to create powerful, clean and simple images for connections between brands and their audience. I specialize in illustration, icon design, identity and set design. Always with love and precision. I was born (1985) and raised in a small village in the middle of the Netherlands. When I was a kid I was drawing constantly and building everything with my Lego bricks. I already knew that I was going to do something creative when I was older. I think I inherited my passion for creating from my father. My parents have always motivated me to follow my creative path. I'm very grateful for them. After my graduation in 2010 I have worked for 2 years as a freelance designer. In 2012 I started my own design studio with a good friend of mine. For about 5 years I've worked on some great projects. However, due to succes, the studio began to expand and with that other responsibilities and functions came along. I wasn't able to focus on the things I love most, and therefor I decided to leave the studio and focus on a solo career as a freelance designer.
2. Tell us about your aesthetic.
I think my work is always very expressive, bold and colorful! My strength is to choose the 'right' colors for my artwork and I have an eye for composition. In the past few years I've tried a lot of different styles, but I think now is the time to focus on a more recognizable and unique style that fits me as a person and designer.
3. What is your favourite medium and why?
My favorite mediums are Adobe illustrator and Photoshop. But I recently started to draw again in my free time. The time that I didn't had during my time at the design studio. So right now my favorite mediums are my sketchbook/or some paper and a fineliner. I like to create illustrations on paper. Then I make things digital on my computer. Sometimes only with a scan, sometimes I draw my illustration in vector with Adobe illustrator. For the finishing touch I use Adobe Photoshop.
4. What is your artistic process like?
When I start a new assignment or project I first start with research; surfing on the internet searching for relatable images and visual stuff to get inspired about the object, reading articles or checking out projects by other artists. After that I start sketching by hand on paper or in Adobe illustrator. It depends on the job. Not every project has the same approach. I make different designs and pick the best for the project. This selection goes into the presentation to the client. After the feedback round I make the final design for use.
5. Who and/or what inspires your work?
I get inspired by a lot of things. Sometimes I'm inspired by music or songs, fashion, cultural things and documentaries. Sometimes by scrolling down the internet or by opening my Instagram and watch all the images or projects from other artists. Also I get inspired by articles and design blogs. And of course by people and stuff on the street. So I think pretty much everything gets me inspired!
6. What role does art play in your life? How does it change the way you view the world?
I have been drawing and have been interested in art for as long as I can remember, so it definitely plays a big part in my life. Art has made me to the person I am today.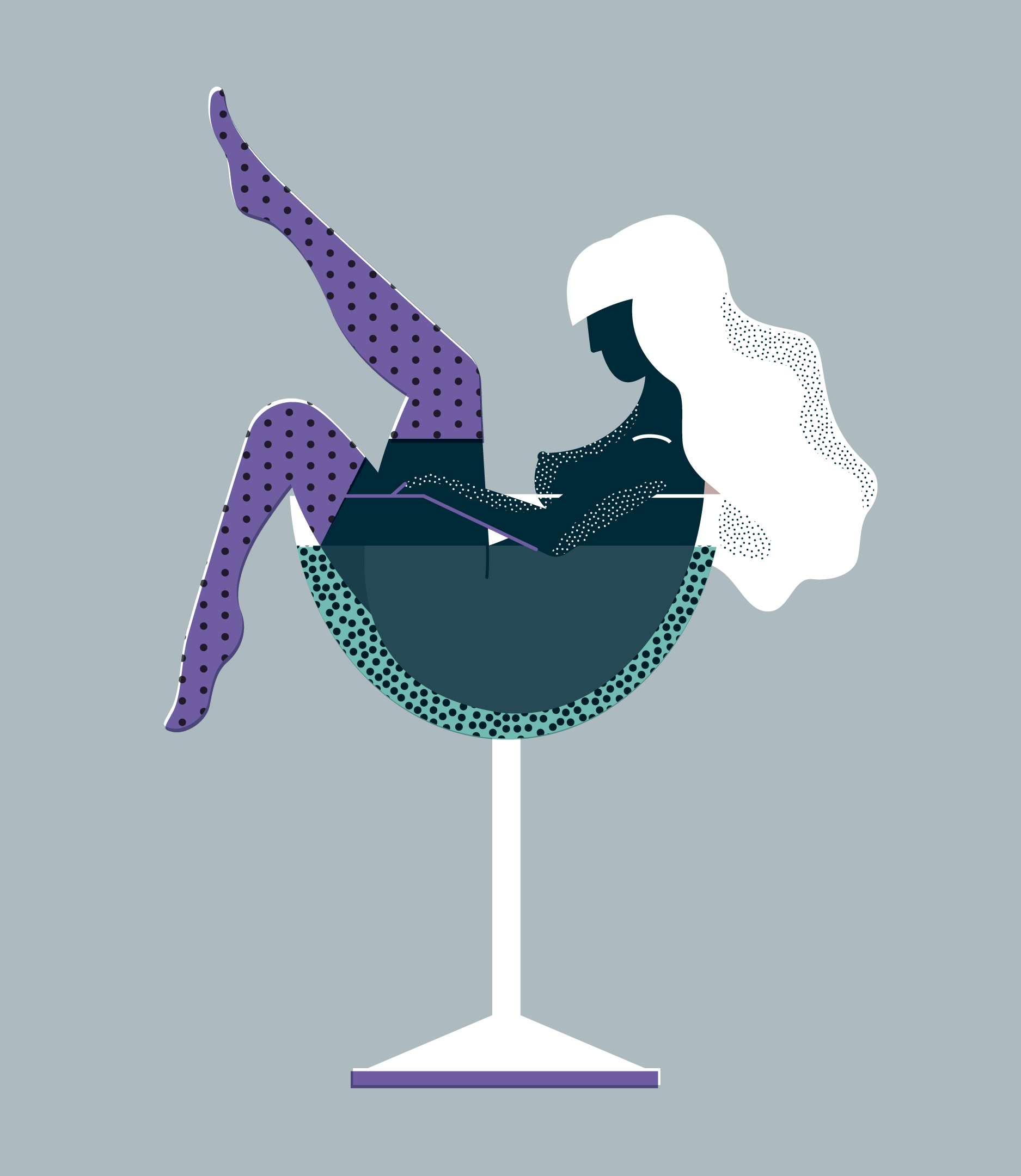 7. Where did you study?
I successfully graduated in 2010 with a BFA in illustration at Utrecht Art academy.
8. Where do you see yourself in five years? Working in an agency?
In about five years I'm still a freelance designer, hopefully working on projects with a bigger reach and where I'm able to do my job freely. Besides projects for clients I want to expand my personal projects and collaborate with other creative people. In five years I'll hopefully be represented by one or more agencies and become an international artist. I don't think I will be working for an agency, because in my opinion I don't completely fit in a large studio with a lot of other employees. For now I'm very happy with the opportunities as a freelance designer!
9. What about in ten?
Pretty much the same as in five years.
10. What do you hope to achieve with your art?
My goal is to create beautiful things and help people where possible and in any way.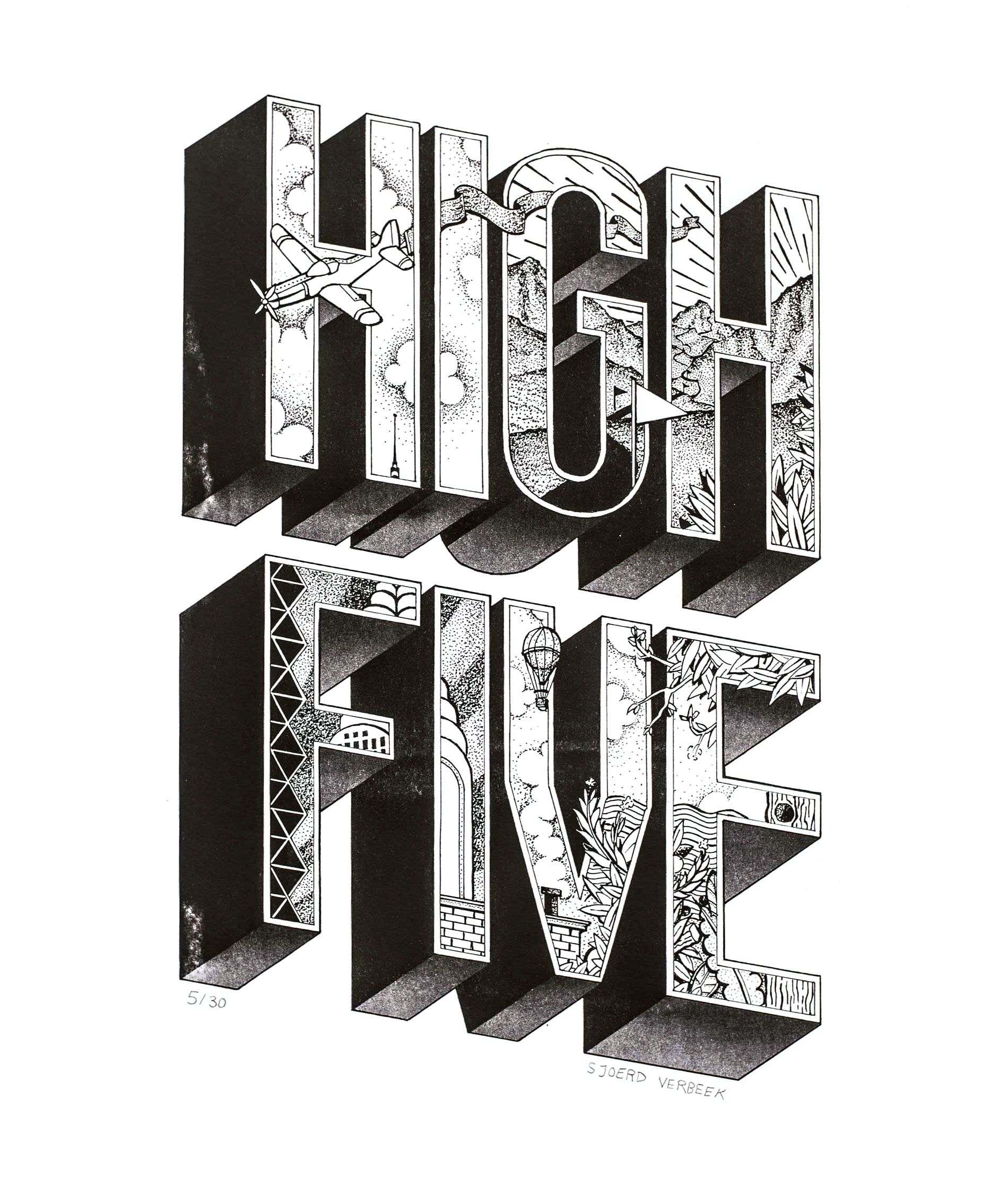 11. Now, tell us a little more about you as a person: what is your favourite food?
I like andijviestamppot , wentelteefjes , avocados, sweet potatoes out of the oven and broodje kroket.
12. Favourite book?
I'm not a very big reader. When I was little my favorite books were Charlie and the Chocolate factory and Mathilda (both by Roald Dahl). Now I sometimes like to read books about meditation or mindfulness and magazines about entrepreneurship.
13. Favourite genre of music?
I like to listen to Soul, Hiphop, R&B, Pop, Acoustic, Folk. It depends on my mood. I don't like to admit it and my friends are making jokes about it, but I'm a big fan of R.Kelly.
14. What are your hobbies?
Besides drawing and creating, I like to spend time with my friends and girlfriend, watching movies, series and documentaries on Netflix, food, cooking, traveling, sightseeing and enjoying nature and animals.
15. If you weren't an artist, what would you be?
I think I would be a pastry chef or pâtissier, but not in a hectic kitchen. I want to create peacefully and without any pressure.