Instagram:
@stastr0
Twitter:
@stastr0
Website:
www.stastro.com
1. What's your story? Where are you from?
Hi! I'm Stephanie, and I currently live in Los Angeles, California. I was born and raised in the United States, though I was brought up in a German family, visiting my relatives nearly every summer since I was born. My mom was born and raised in Germany, and after she met my dad at an American army base in Germany, she moved to the US with him. I'm a proud dual citizen! I grew up always drawing my favorite characters from various franchises, like Pokemon, the German Diddl Maus, and Lion King. I was always known as the "artist" in grade school, and for some time I loathed that. I used to associate artists with those wacky art teachers in high school who never really made a career out of out. But I discovered commercial arts junior year of high school, and was set to pursue that career path and make a living out of it!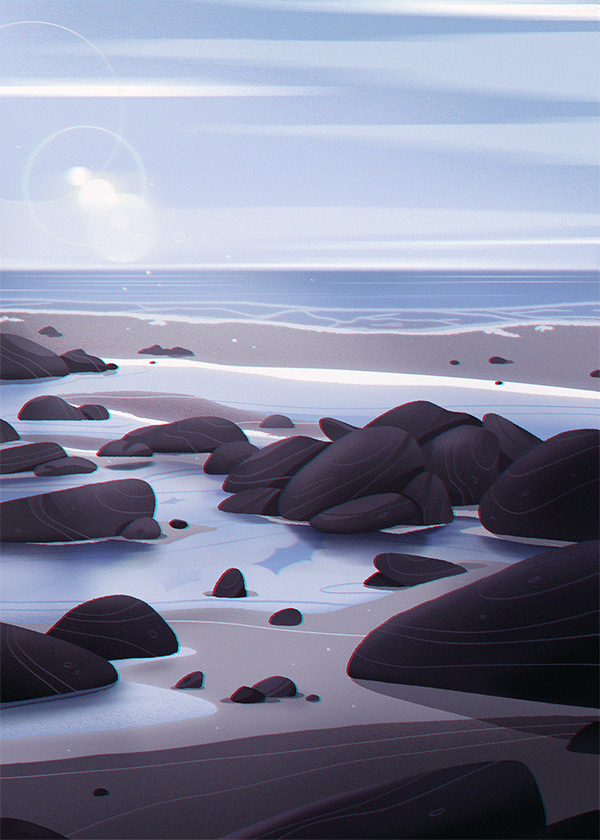 2. Tell us about your aesthetic.
I love using saturated, poppy colors. And designing cute characters. I think that's about the main consistent thing about my work; I usually like to explore a lot of different styles/techniques and subject matter.
3. What is your favourite medium and why?
I primarily use Photoshop to illustrate/draw these days; I love being able to undo and transform my drawings at ease. I can go through ideas much quicker this way, rather than on paper. My favorite traditional medium is inking with a brush. It's really relaxing and I love how it feels, though I don't use it often.
4. What is your artistic process like?
I usually start with thumbnails or sketches. Every piece I tend to have a different process. Sometimes I do lineart and do flat colors/minimal shading, other times I fill in basic shapes that I render with an airbrush set to dissolve in Photoshop. I really like using some texture time to time, like halftones and subtle noise.
5. Who and/or what inspires your work?
There's a lot of specific people who've inspired me. Over time my inspirations change and it reflects in my work. I'm really inspired and in love with the work by Jamie Hewlett and Tite Kubo, various vis dev artists in animation, and anime in general. Nature and landscapes is a big one too.
6. What role does art play in your life? How does it change the way you view the world?
Well, art is now my career so it's pretty much always present in my day to day life! Whenever I'm out and about, I'm always silently critiquing bad design, especially on public signs and advertising, haha. A lot of things in life can be attributed to good or bad design, and I've become pretty aware of it.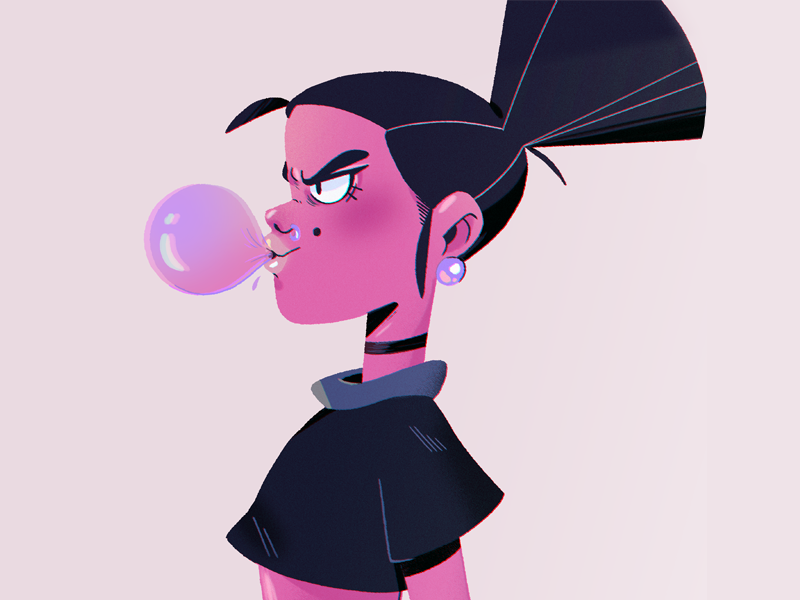 7. Where did you study?
I studied at the Savannah College of Art and Design from 2013-2017. I majored in Sequential Art.
8. Where do you see yourself in five years?
I'd really love to work in TV animation designing/illustrating backgrounds. I don't tend to think about what I'll be doing several years from now, I've always kind of gone with the flow of things.
9. What about in ten?
Hopefully not in Los Angeles, haha! I want to experience living somewhere more calm, away from a huge city. As far as what I'll be doing, Art Direction for animation or motion design is something I hope to try my hand at. Maybe even pitching a show!
10. What do you hope to achieve with your art?
I hope to tell stories through whatever I make, and constantly try out new things to keep improving and never get bored. Illustrating a children's book would be really awesome. I hope someday I can be someone's inspiration to draw more.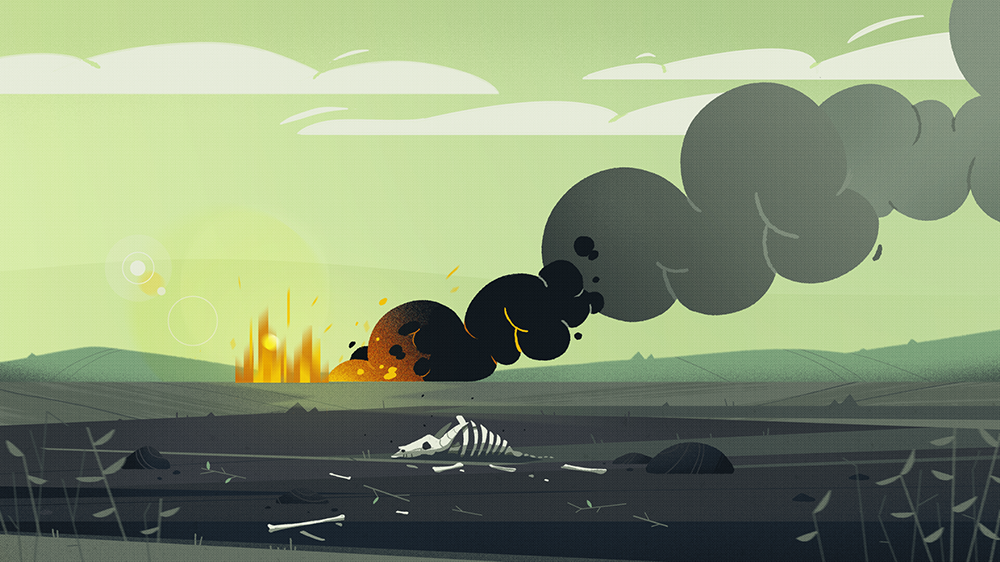 11. Now, tell us a little more about you as a person: what is your favourite food?
My favorite food seems to always be changing...I'll always have a love for German food, especially Schnitzel and my mom's homemade Spätzle. I also really love a good bowl of ramen and a tasty plate of sushi rolls. The poke bowls in LA are amazing.
12. Favourite book?
Does manga count? I really loved Bleach for nearly a decade, it was a big source of inspiration for me.
13. Favourite genre of music?
Alternative and Pop. Anything with a cool synth sound mixed with guitar is my guilty pleasure (HUGE fan of Nine Inch Nails). I also grew up listening to a lot of K-Pop and Vocaloid, Lady Gaga, and Linkin Park.
14. What are your hobbies?
Video games is my number one. My favorite games/series include Pokemon, Assassin's Creed, Splatoon 2, Breath of the Wild, and Sly Cooper (being my childhood fav!). I also like exploring new restaurants to try out, swim, and go to the beach.
15. If you weren't an artist, what would you be?
Something with animals. I especially love big cats. Kevin Richardson is basically my hero, he's living my second dream! He's an animal behaviorist from South Africa and works closely with lions.