Instagram:
@susannhoffmann_illustration
Tumblr:
susannhoffmann.tumblr.com
Website:
www.susannhoffmann.com
1. What's your story? Where are you from?
Seven years ago I moved from a very little village in Lower Saxony, Germany to Hamburg where I studied graphic design and later illustration. Right now I'm trying to come up with a project for my master thesis and gain ground as a freelance illustrator and animator. I've been living in Hamburg for seven years now (apart from one semester abroad) and am perfectly happy here at the moment.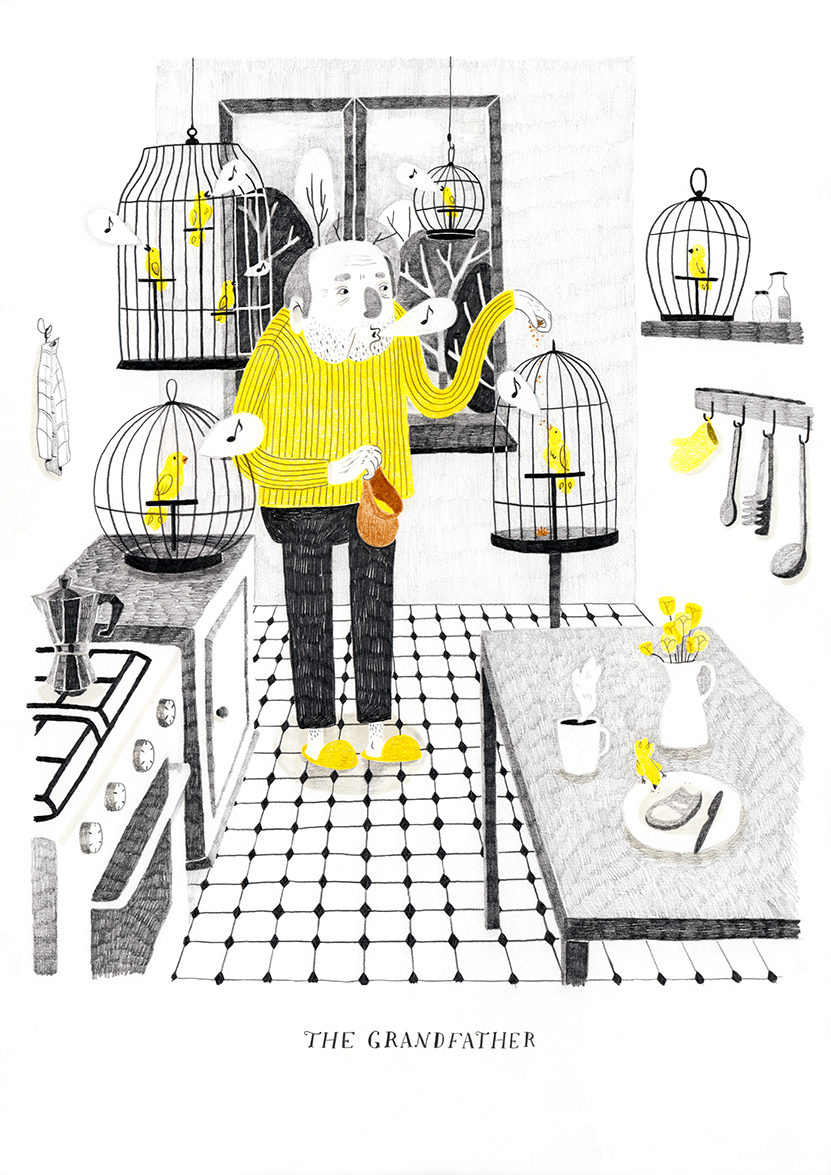 2. Tell us about your aesthetic.
I tend to think that I don't really have something like a "style" because I like to try new things all the time. But I've always had a thing for animals, type, and a handmade, colourful aesthetic, I'd say.
3. What is your favourite medium and why?
If I have to choose just one, it would be a close battle between watercolour and pencils. I love the softness of watercolours, the surprises and textures that this medium brings and that you can never plan in advance, but at other times I prefer to draw with pencils because then I can press it on the paper really hard. :D Then again there's the digital media… Digitally I can work in really clean shapes, what I also like a lot, and I think all of my work has been touched up digitally to some degree. (As you see, I find it hard to make decisions.)
4. What is your artistic process like?
Mostly I'm just doodling in my sketchbook really. Sadly, I'm not much of a perfectionist, I'm more like "oh this looks fun, I'll leave it like that". When I do a more elaborate piece, I work longer on the sketch, probably tweak the composition in Photoshop, print it out, put it on my light table and work over it meticulously with either pencils or watercolour or both.
5. Who and/or what inspires your work?
So many things… I think my everyday life and experiences are my top sources of inspiration. Music, films and books as well. Like every other person I suffer from procrastination more often than not and find myself scrolling through Instagram too much. So much inspiration there, but I tend to find it hard not to feel bad about my art after seeing all the great illustrators' work. Just to name a few of my biggest crushes: Isabelle Arsenault, Jon Klassen, Linzie Hunter, Gemma Correll, Rebecca Green, Carson Ellis, ...
6. What role does art play in your life? How does it change the way you view the world?
I think most of us who work in illustration, design or similar fields live in some sort of "bubble" where everything always has some connection to their field of work or to art in general. I'm mostly surrounded by other creatives so we always think and see things in similar ways and really get each other. Drawing and creating has always played a major role in my life, I'd say it's kind of therapeutic and necessary for me.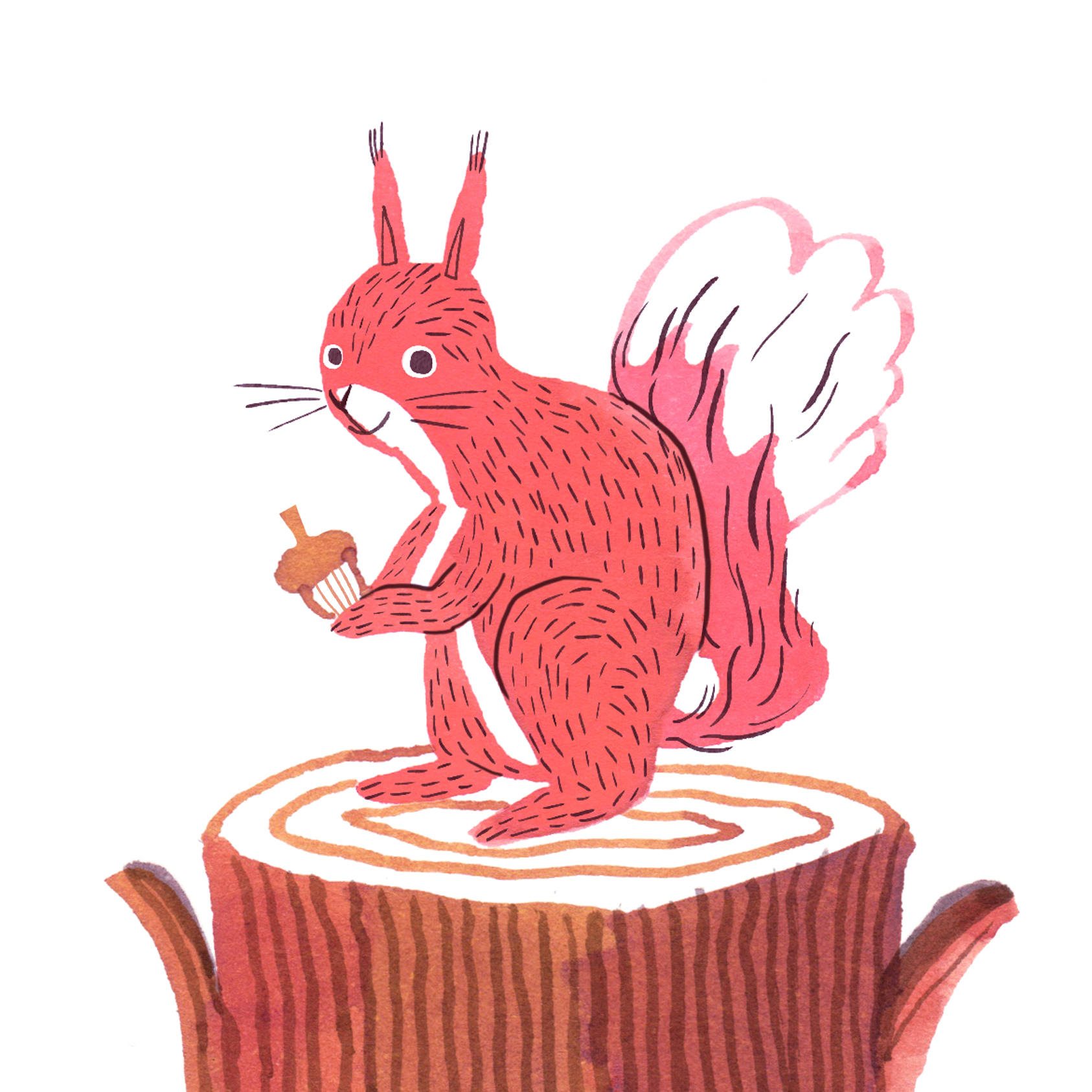 7. Where did you study?
I studied graphic design at the "HAW Hamburg", with one semester at the ESDi in Barcelona. After finishing my bachelor thesis with an animated short children's film ("looks") I continued with the master's program, still in Hamburg. I'm taking my time now though, and see it more like a transition – studying, working part-time and trying to work as a freelance illustrator as well.
8. Where do you see yourself in five years? Working in an agency?
Actually, I see myself where I am right now, with just a bit more freelance work. I'd hope to earn my livelihood just with freelance work but realistically, I guess I'll still be working part-time as a graphic designer to pay the bills.
9. What about in ten?
I'd love to have published a book by then and live from illustrating and animating alone – yes yes, I'm dreaming here, but I can't help it. Speaking of dreams, I'd also love to have something like a workspace/shop where I can create things and people can come in and have a look and maybe I do some workshops and whatnot. Preferably together with other artists so I don't have to deal with all the strangers on my own.
10. What do you hope to achieve with your art?
I'd love to make people smile or laugh with my characters or have them get lost in my illustrations. To tell stories I consider important with my films. And just continue to have fun myself.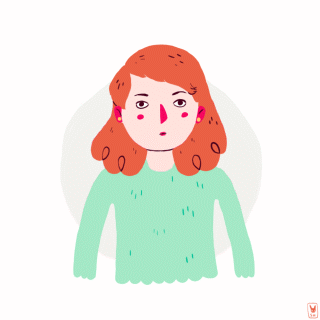 11. Now, tell us a little more about you as a person: what is your favourite food?
That's a tough question. (It's definitely NOT broccoli!) … I have the questionable superpower to be able to eat sweet stuff at all times. I'd feel bad answering with "chocolate" though. So I'm settling with: Everything someone cooks FOR me, I love. Because I don't love cooking (at least not alone).
12. Favourite book?
Now that's really easy. Harry Potter. (Always.)
13. Favourite genre of music?
A lot of different things… Folk, Indie, a loooot of film scores, sometimes Metal, sometimes Jazz, sometimes Classical Music… It all depends on my mood. And what kind of mood I want to be in.
14. What are your hobbies?
I'm a very lazy person so I love to spend time lying on the couch, or, in case of sunshine, lying in the grass. Listening to music, watching films or shows (Netflix will be the death of me), crafting, reading (sadly not as much as I used to), spending time with my loved ones…and drawing, obviously.
15. If you weren't an artist, what would you be?
Honestly? If I could imagine myself doing anything else, I'd probably do it – earning money would be that much easier! But all I ever wanted to do was draw, so I can't help it and have to keep trying.