Instagram:
@tarawhalley
Website:
www.tarawhalley.com
1. What's your story? Where are you from?
My name is Tara Whalley, and I am a Melbourne (Australia) based Textile Designer.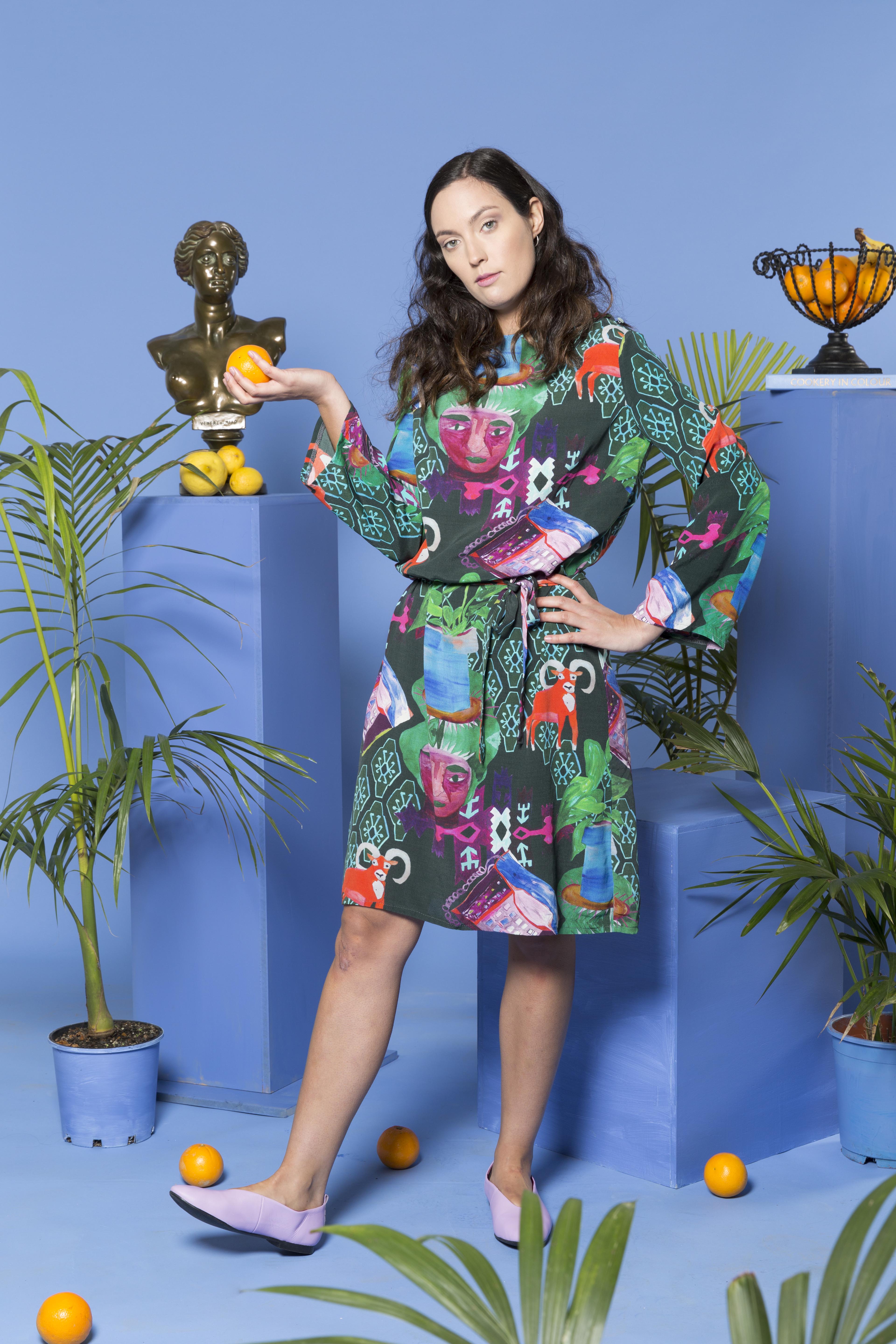 2. Tell us about your aesthetic.
My aesthetic is quite illustrative and a little surreal. It is bold, contemporary, colour focussed and fun.
3. What is your favourite medium and why?
I love painting in gouache, and then translating that work onto textiles. I love it when people can wear works of art, and for it to not be restricted to being hung on the walls.
4. What is your artistic process like?
I love painting from real life, so often my artworks will be painted when I'm feeling most inspired, in new places, or when I've found an interesting flower or quirky object. Often I'll see a colour combination that I find really exciting on the runway, or in an art piece, and I'll want to immediately start painting something in those colours. I like combining powerful colour combinations with interesting subject matter.
5. Who and/or what inspires your work?
I am inspired by creative brands that throw a bit of imagination into fashion and blitz prints and colour combos. I love brands like Gucci and Valentino. I feel inspired to paint experiences, scenes that are new and interesting to me, quirky homewares and spaces, sentimental blooms.
6. What role does art play in your life? How does it change the way you view the world?
I love visiting exhibitions, I have more of an interest in the work of local artists, coming from different disciplines. Coming from a design background where there is a focus on customer and price point, I find it exciting to see work which is more focused on expression. I feel like it encourages me to push myself, experiment more, fall in love with the practice again. I love seeing work on more 3D structures, and how colour and form interact. Visiting the little Melbourne exhibitions is very important to me, we are such a creative city, and as well as the work, I love connecting in with people on the same page, and supporting others too.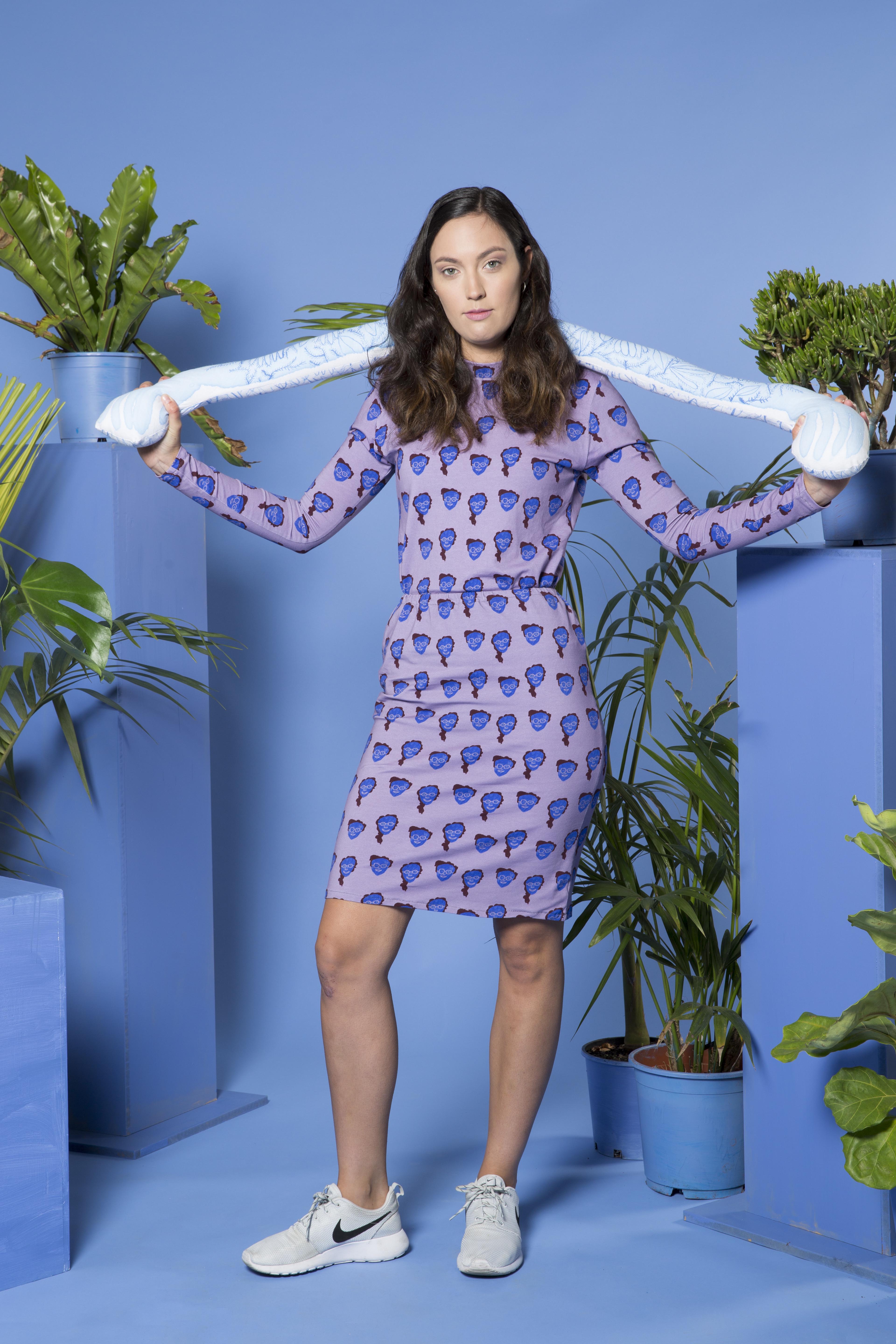 7. Where did you study?
I studied the BA of Arts Textile Design at RMIT Brunswick. I also studied a cert 4 in business management which helps with the business side of things. I would also say the learning is continual, and try to keep up to date. The community of designers from uni is pretty strong, I think there has been great value in sharing hot tips with each other.
8. Where do you see yourself in five years?
In five years I think it would be brilliant to have a studio space that the public could visit. I don't imagine having a full on shop, but having a space where customers could come and try on garments would be great. In the way I love to design the sets for my shoots, it would be great to carry a concept within an entire space.
9. What about in ten?
In 10 years it would be great to explore new avenues within my creative work. I'd love to see more collaborations perhaps in new mediums, and definitely have more work based travel built in. Perhaps international collaborations!
10. What do you hope to achieve with your art?
I think what I love about running a business is that you get to connect with so many new people. For my art I have an interest in continuing to develop my style and creating work that is interesting, and Beautiful, and to make work that makes your heart beat. I think that's because that's the kind of work that really inspires me. When I look at some of the designers I admire like Romance Was Born, Karen Walker or Valentino, I feel like I have had 2 strong coffee's. I'd love to create something that makes someone feel like that. Going back to connection, I'd like my art to do more than that, I want to connect with people through my work, encourage people, create something meaningful. Touch people's lives. In a way I value that more than the art.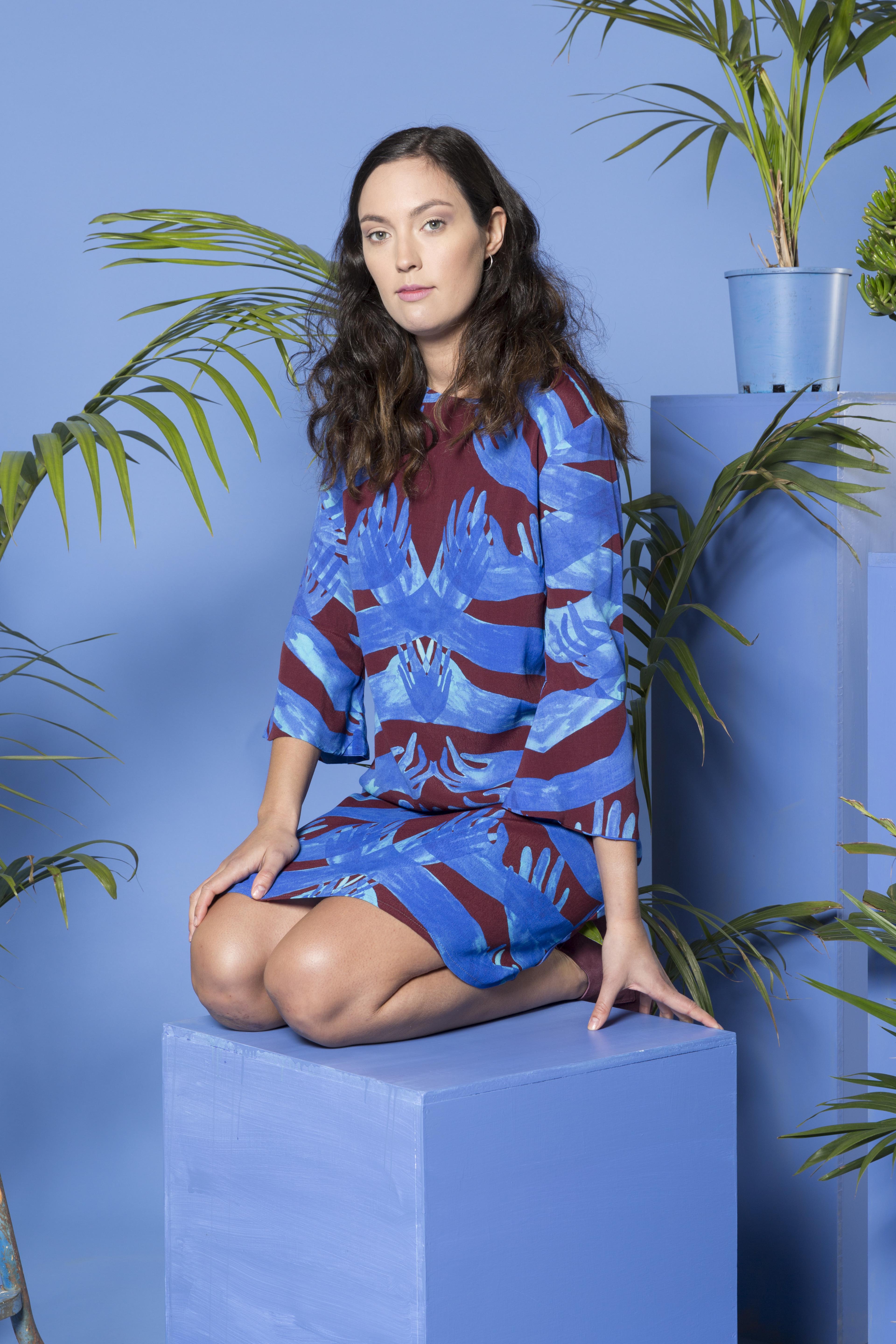 11. Now, tell us a little more about you as a person: what is your favourite food?
I'm obsessed with rice paper rolls, bim bim bap, egg on toast, wonton soup, and scones n coffee presently.
12. Favourite book?
I'm currently reading creative women - it's profiles on American makers , it's a wonderful book, with great business tips and is a great reminder , the creative community is bigger than Melbourne, which is very exciting.
13. Favourite genre of music?
Bad Gal Ri Ri, Kendrick Lamar, RNB on repeat!
14. What are your hobbies?
Outside of Textile Design, I love my weekly dancehall Dance class , dancing in general, checking out cute cafe's, getting out of town and into nature.
15. If you weren't an artist, what would you be?
Ooh good question! In highschool, I thought about pursuing writing or teaching... teaching work shops could be fun!... so I suppose they would be options. But if I had no restrictions, I wish I was talented enough at dancing I would love to be in some kind of dance crew, sadly I don't think I have the talent haha! But I feel like that would be a really fun way to meet a lot of interesting people.