Instagram:
@tymog
Tumblr:
tymogrijpma.tumblr.com
1. What's your story? Where are you from?
I'm a 27 years old artist based in Groningen, which is in the north of the Netherlands.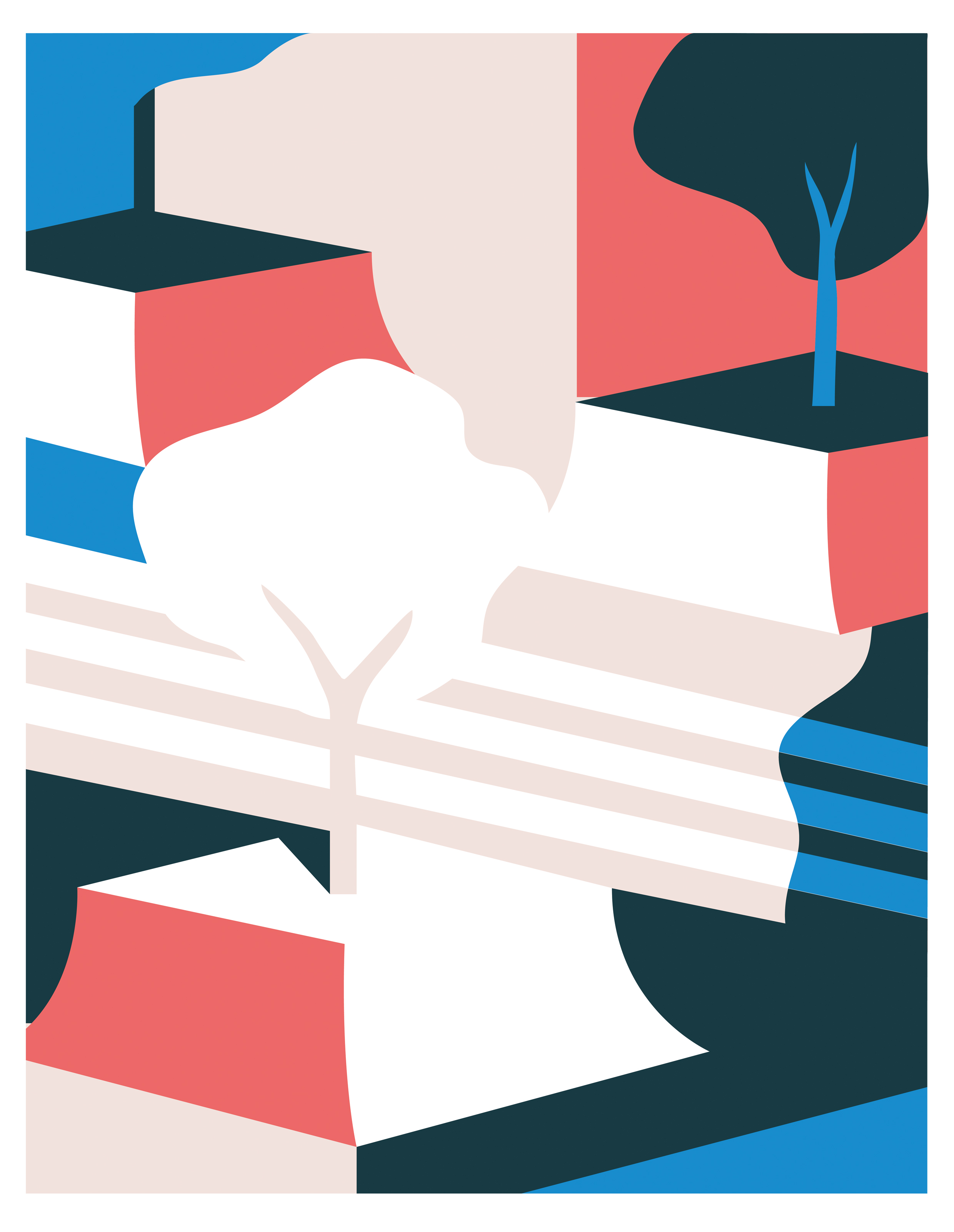 2. Tell us about your aesthetic.
Simplified bold abstract shapes combined together to make a figurative image. Very selective in my palette, I like to limit myself to a maximum of 5 colours for each work. I think this started when I got into screen printing, where you have to work with these limitations. I think it's very clear to see that my background is in graphic design and illustration. I like to keep it clean and simple.
3. What is your favourite medium and why?
Favorite medium to work with is digital. Most ideas start with pencil and paper of course, but at the second stage of the design proces I work on my computer. I like the freedom to transform, shift and change colour of shapes to find my perfectly balanced composition. In the end the final product differs from print to gouache cut-out or acrylic painting on canvas.
4. What is your artistic process like?
Think a lot, write down every idea that comes up, do some research. Then try to forget about it for a few days, focus on other things. Then go back to my ideas and narrow down, because most are shit. The outcome is the core of the project and most powerful to cover everything I want to communicate in my work.
5. Who and/or what inspires your work?
Seeing other people create or talk about their work. And visiting museums of modern art. Artists like de Koning, Werkman, David Hockney and of course the big two Matisse and Picasso.
6. What role does art play in your life? How does it change the way you view the world?
Art plays a big role in my life, as said above I always loved to visit museums. Viewing art and discovering new artist is the best inspiration and motivation to create for me. My mom was art teacher and my sister is an artist as well, so it runs in the family.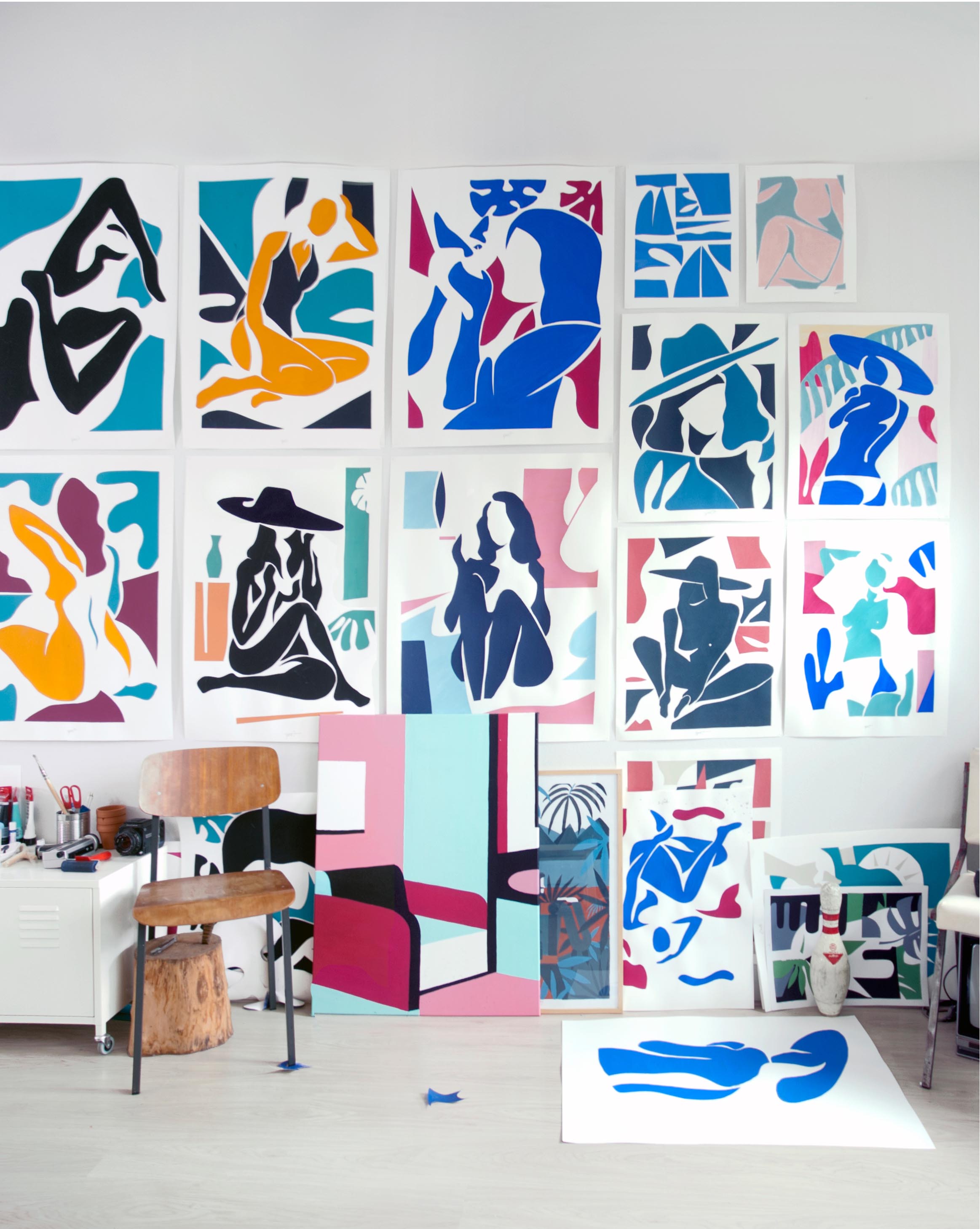 7. Where did you study?
I studied graphic design at Academie Minerva in my hometown. After the first 2 years I made a shift to illustration, because I wanted to develop better craft skills and less technical design rules. I graduated in 2012 with a bachelors degree in illustration.
8. Where do you see yourself in five years? Working in an agency?
Having a part-time job in design and expanding my personal art-career.
9. What about in ten?
Working from my big bright art studio somewhere on a mountain near the sea in Spain . Making a living out of commissioned projects and sell big paintings. Picture perfect.
10. What do you hope to achieve with your art?
Have at least one work in a museum before I die. But mostly be happy creating, inspire others and let people enjoy my work.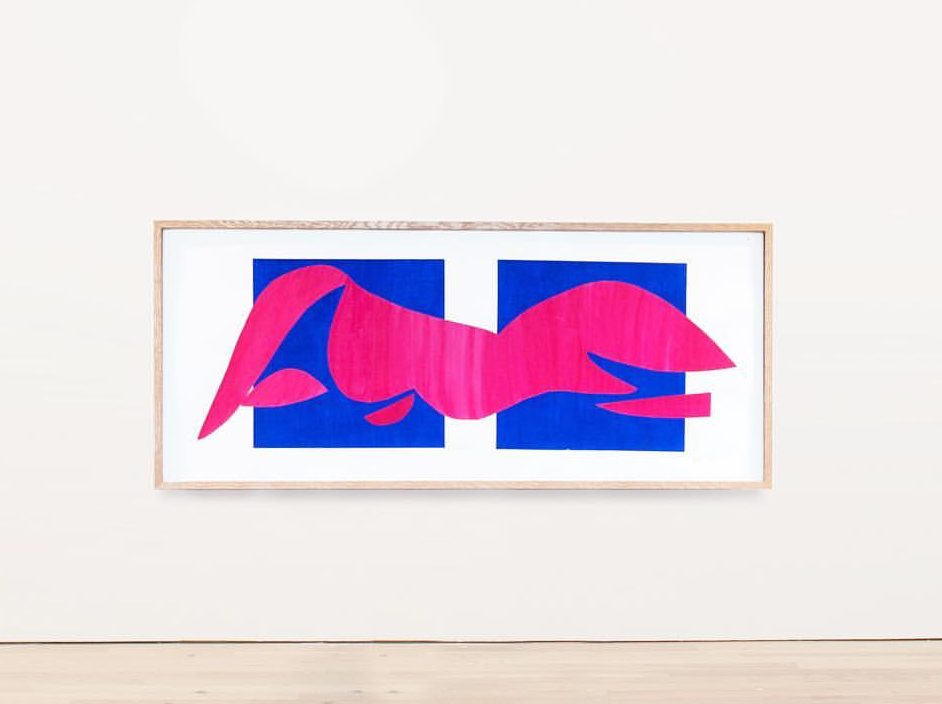 11. Now, tell us a little more about you as a person: what is your favourite food?
Mediterranean cuisine! The taste of sun, sea and blue skies.
12. Favourite book?
I don't really read books. Last one I can remember is J. Kessels - the Novel, that was a good read. Besides that art books.
13. Favourite genre of music?
Jizz jazz, garage, psychadelic. But 80's and 90's disco/pop also tickles my fancy.
14. What are your hobbies?
Skateboarding, which is my fulltime spare time occupation.
15. If you weren't an artist, what would you be?
Maybe a chef in a fancy restaurant, or some kind of architect.