Instagram:
@yuming_huangillustration
Twitter:
@ymhuang_illos
Tumblr:
ymhuang0817.tumblr.com
Behance:
www.behance.net/ymhuang
Website:
www.cornhuang.com
1. What's your story? Where are you from?
I was born and raised in Taipei, Taiwan R.O.C. and currently working as a freelance illustrator in New York. Using illustration as my tools and comes up with conceptual ideas to tell the stories to the public is my favorite thing to do. Chinese Painting brushes ink line combines graphic style with textures is the signature style for my works.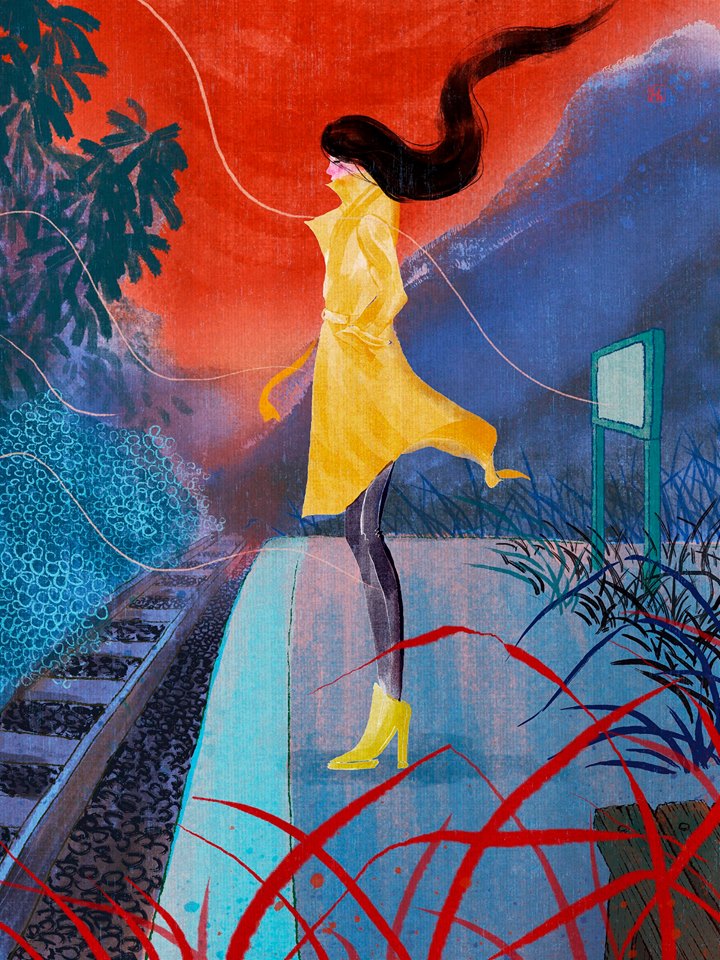 2. Tell us about your aesthetic.
When I was in junior high school, I found myself interested in Chinese painting. Accordingly, I was always trying to involve Eastern aesthetics in my works. It includes compositions, brush strokes, and color uses. In the beginning of creating my style, illustrators like Tomer Hanuka, Yuko Shimizu, and Dongyun Lee's were inspired me a lot when I was trying to process those elements in my art. Recently, I am fascinated on using high saturation colors in my artworks, so my aesthetics is always developing, and you might see some new aesthetics involved after few months.
3. What is your favorite medium and why?
Chinese ink brushes are my favorite medium. Freehand and Meticulous are two main styles of Chinese painting, and I like the freehand style more. Accordingly, when inking, Chinese brushes' can provide lines with fantastic varieties for expression to accomplish the freehand style feeling.
4. What is your artistic process like?
I always do sketching in Photoshop because I can move and change different compositions easily. Then, I will print it out for inking. After the tight sketches inked, I will scan it in computer and do the digital coloring.
5. Who and/or what inspires your work?
Editorials, movies, and public issues always become my inspirations. I am always browsing instagram, and collecting funny or interesting topics to draw. Because I am an NBA fan, I also draw and design NBA players portraits based on their characteristics or their stories.
6. What role does art play in your life? How does it change the way you view the world?
I love art, and art plays an important role in my life. Since I was 13, I started drawing and never quit it even I experienced great frustrations. It strengthens my personality on how well I can persist and keep moving forward through depressions. When my art can't get loves from my professors, juries or audiences, I always encouraged myself to fight through until people recognized me and appreciated my works. To be an artist who can create lovely works, I must have multiple ways to view this rapidly changing world.
7. Where did you study?
I studied Illustration MFA in Savannah College of Art and Design.
8. Where do you see yourself in five years? Working in an agency?
I was working in an agency as an artist representative, and it was hard to tell that whether I will work in an agency again. In five years, I think I am still a freelance illustrator, and I will develop better arts to show the world.
9. What about in ten?
Keep drawing and working as an illustrator and have the ability to contribute to society as an instructor.
10. What do you hope to achieve with your art?
I hope I can create more great quality illustrations which can impress and showing the beauty of arts to the public.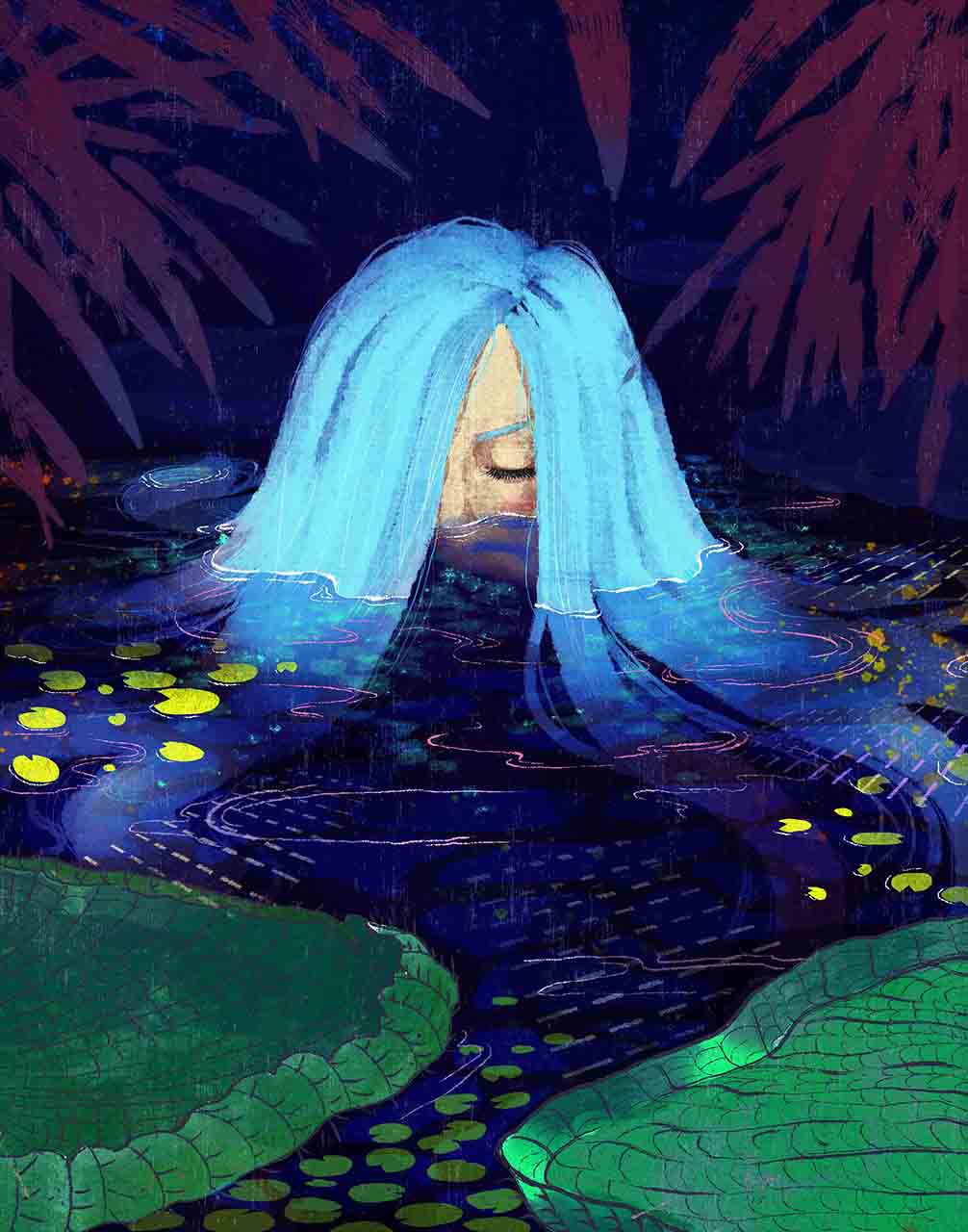 11. Now, tell us a little more about you as a person: what is your favorite food?
I love almost all kinds of seafood especially shrimp.
12. Favorite book?
I Am Legend which is a science fiction horror novel.
13. Favorite genre of music?
I like every kind of great music, but hip-hop and british rock are my favorites.
14. What are your hobbies?
Drawing and playing basketball.
15. If you weren't an artist, what would you be?
I love cooking, so if I can't be an artist, I might work in the restaurant and trying to become a chief.