Instagram
@zhengran
Website:
www.ranzhengart.com
1. What's your story? Where are you from?
My name is Ran Zheng and I am a freelance illustrator in NYC. I was born and raised in Beijing. At the age of 16, I moved to Zimbabwe for about 3 years. Then I lived in Lubbock, TX and Providence, RI. I have been living in NYC since college graduation. It's been quite a journey.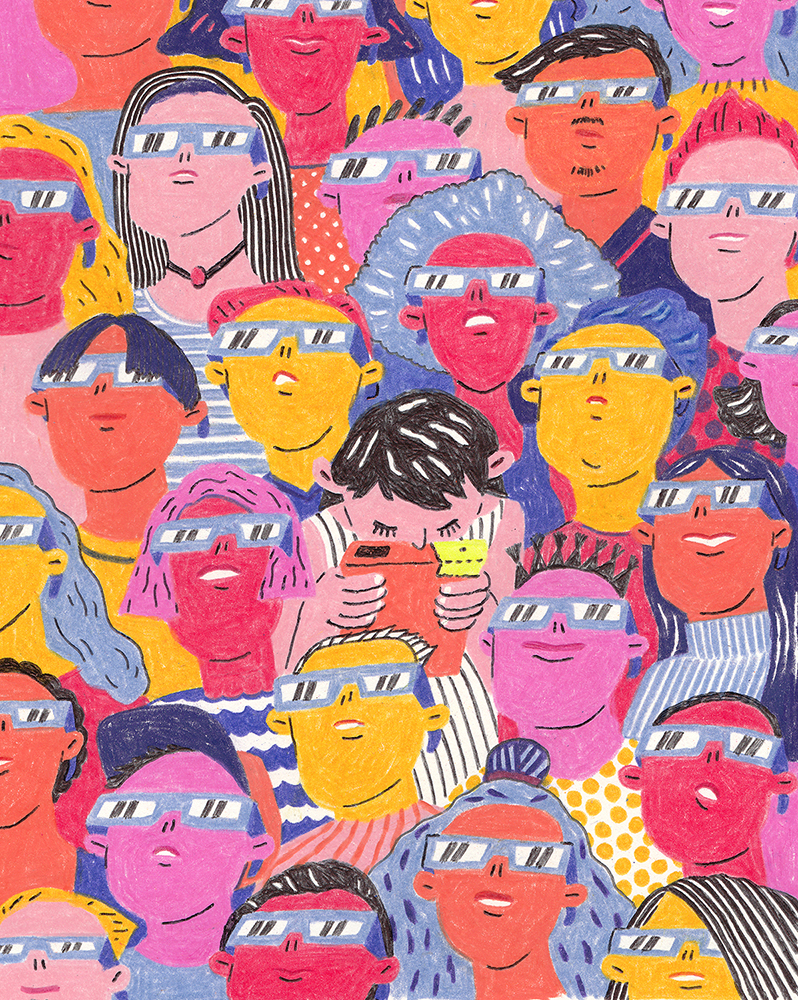 2. Tell us about your aesthetic.
There's definitely a lot of influences from my multicultural backgrounds. I love patterns, nature, bright colors and poetic imageries. And I also enjoy things that have fascinating cultural references.
3. What is your favourite medium and why?
My favorite is colored pencils. For me, they are easier to use than brushes and have great textures.
4. What is your artistic process like?
I always start with a detailed line sketch. Then I plan out the colors digitally since it's quick for trying different options. Final drawings are done on paper with a light box. It's a very controlled process but I like some unexpectedness from making a drawing by hand.
5. Who and/or what inspires your work?
Usually, I'm inspired by my daily experiences. It could be an event I attend or some random flowers on the streets. As for people that I look up to, I love works from Dadu Shin, Josh Cochran, Lisk Feng, Jun Cen and many other illustrators in the industry. There are also lots of animators I admire such as Masaaki Yuasa and Satoshi Kon.
6. What role does art play in your life? How does it change the way you view the world?
It's certainly an important tool for self-discovery as I am constantly forced to reflect on my past. At the same time, it keeps me curious and open for new experiences. I think the journey I've been on simply for choosing art has been amazing. The people I've met are extremely talented and supportive. Getting to do what I love most for a profession every single day, I'd say I'm quite lucky.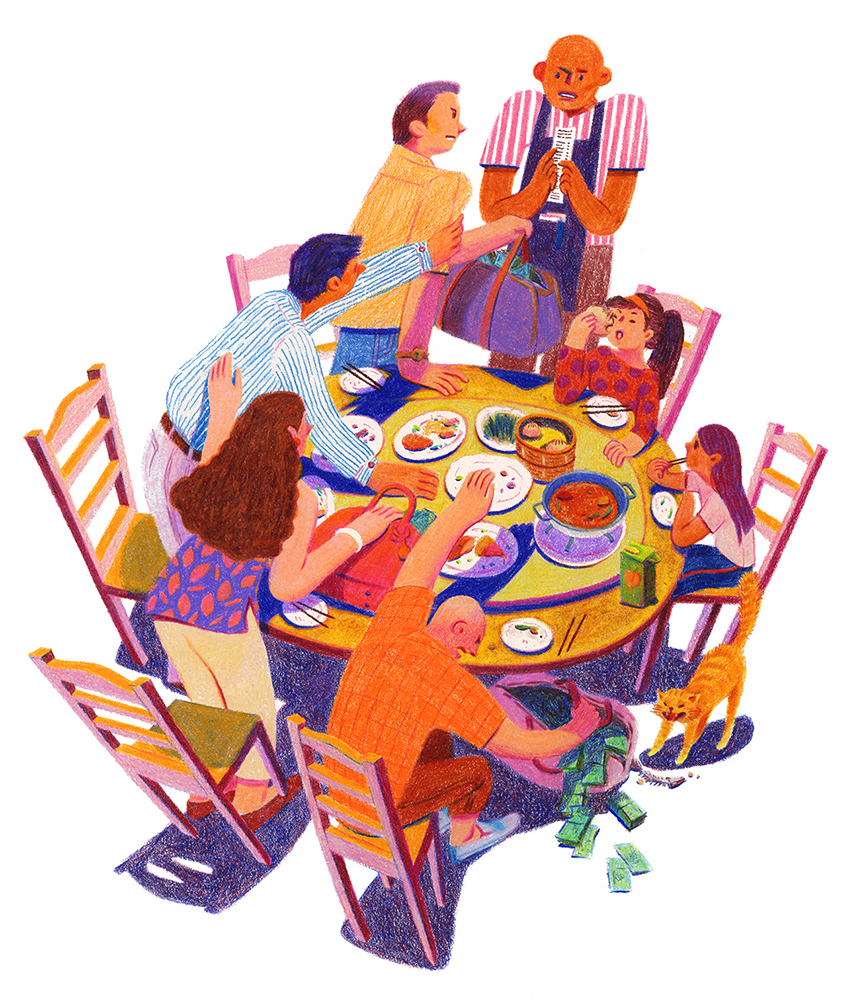 7. Where did you study?
I got my BFA in illustration from Rhode Island School of Design.
8. Where do you see yourself in five years?
If I can get a visa (fingers crossed) and stay in NYC, I'd still be a freelance illustrator. I hope I would be able to fully support myself with works that I'm passionate about. And yes I will get a cat the moment I'm settled down.
9. What about in ten?
After working for 10 years and being financially stable, I'd like to treat myself with more free time and travel.
10. What do you hope to achieve with your art?
I would like to gain more confidence through my art. This is my number one priority at the moment.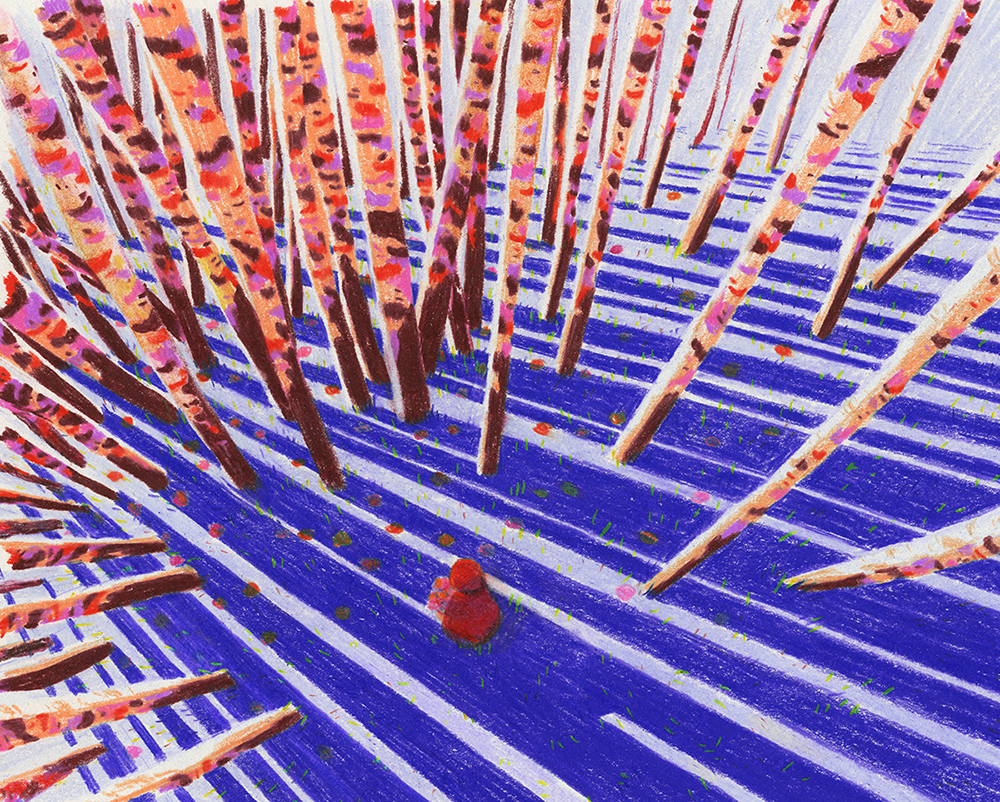 11. Now, tell us a little more about you as a person: what is your favourite food?
Chinese food all day long.
12. Favourite book?
Does manga count? I've been keeping up with One Piece for well over 10 years now.
13. Favourite genre of music?
I listen to almost anything. But recently, I got really into EXO, which is a K-pop band. Going back to my Asian roots.
14. What are your hobbies?
I love manga, traveling and napping on rainy afternoons.
15. If you weren't an artist, what would you be?
I had been interested in so many things before I settled on art. Let's see. I wanted to be a model, a lawyer, a physicist and so many more.