Instagram:
@zi_li_8
Behance:
www.behance.net/lakker
Zcool:
www.zcool.com.cn/u/2707102
Weibo:
www.weibo.com/1849573850/profile?topnav=1&wvr=6
1. What's your story? Where are you from?
Hi, my name is Zi Li. I'm from China and I was born in a small town of Jiangsu. I graduated from a university in Nanjing. Now I live in Zhejiang with my three cats.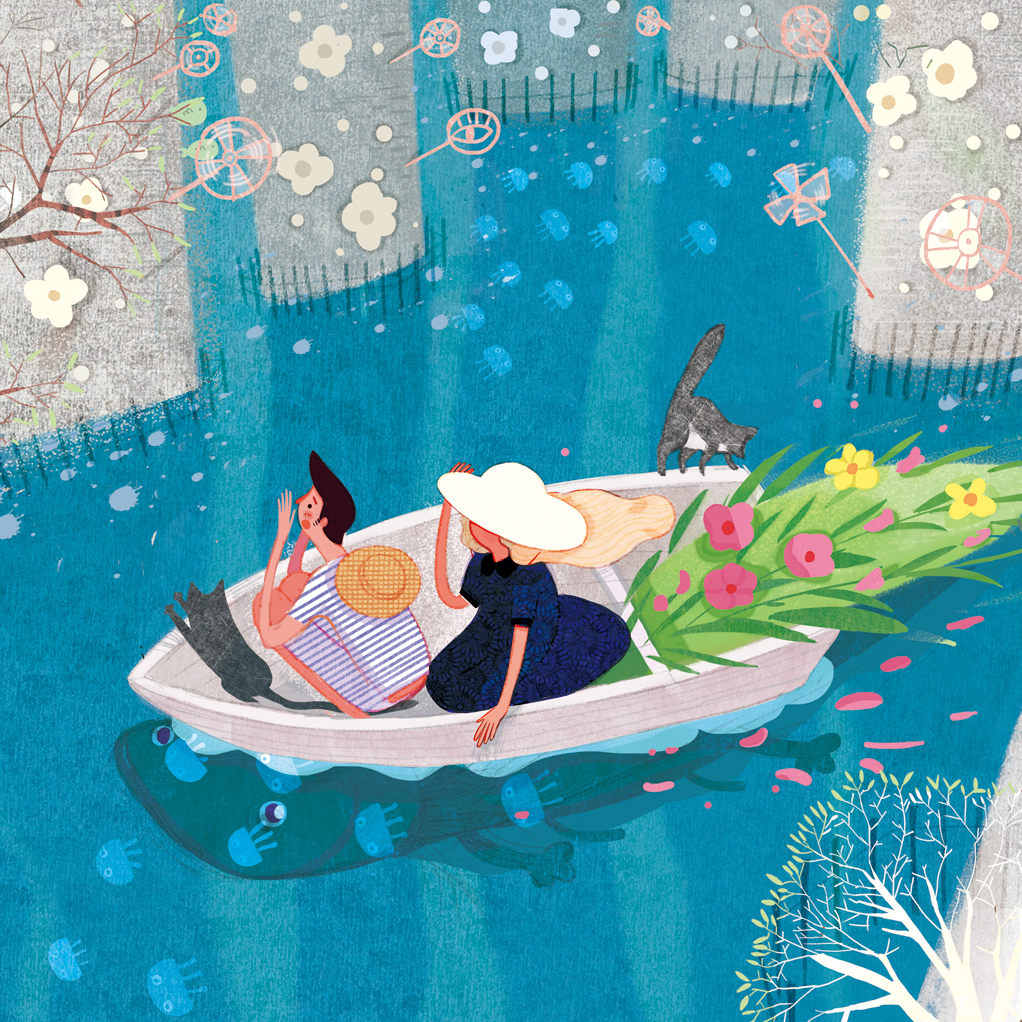 2.Tell us about your aesthetic.
I like to mix the shapes and colors of natural plant and animals with a variety of materials to create a variety of fashionable and artistic fresh pictures.
3. What is your favourite medium and why?
Photoshop. It makes painting light and fast.
4. What is your artistic process like?
Most of the time I start with scribbling tiny composition.Then I make a rough digital sketch and paint over it. I actually use photoshop as I would be painting with real paint with just using the brush and not much else and using as little layers as possible.
5. Who and/or what inspires your work?
A trip, a song, a poem, and a movie.
6. What role does art play in your life? How does it change the way you view the world?
It plays a big role in my life, as it is both my job. I don't know if it made me change the way I view the world but it connects me to many amazing people around the world.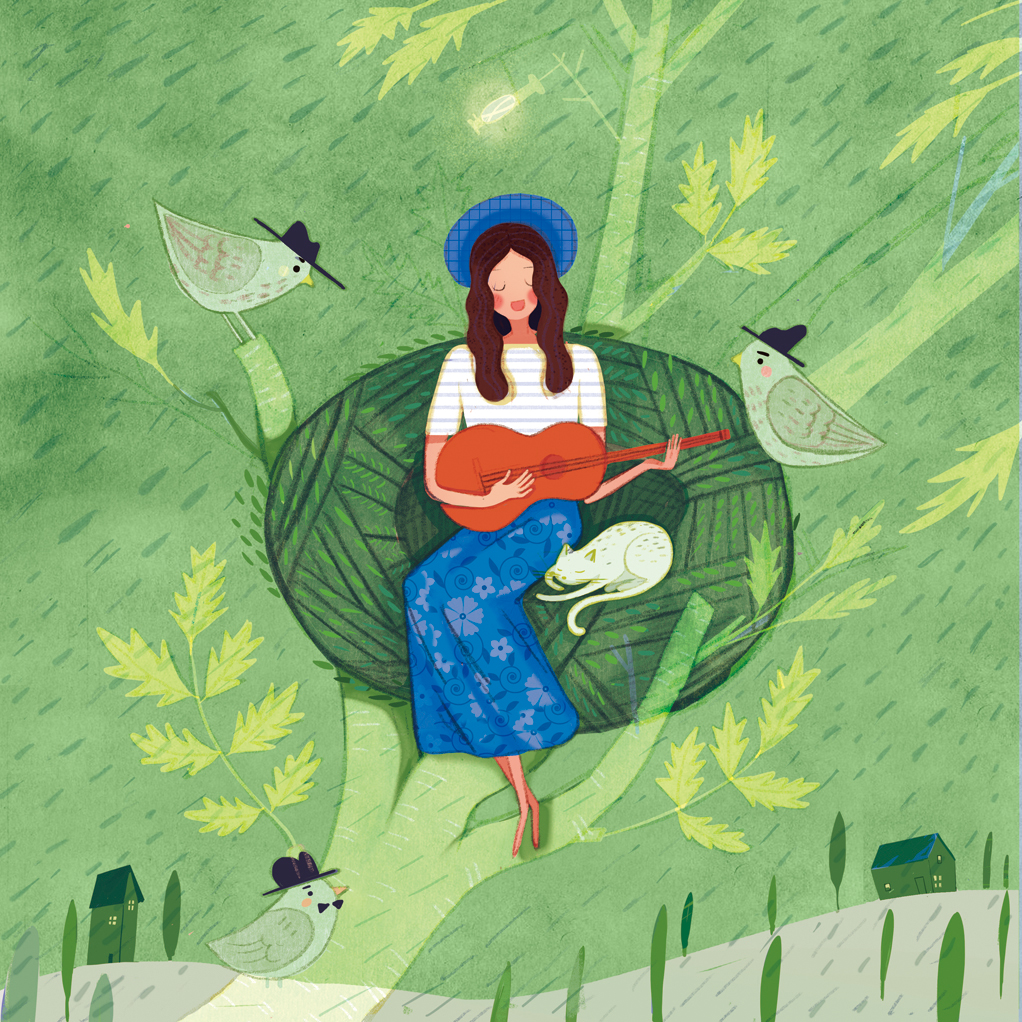 7. Where did you study?
Nanjing of Jiang Su.
8. Where do you see yourself in five years?
Working in Animotion, illustratng picture books, cover art or working for a magazine.
9. What about in ten?
I hope I can draw more comfortable and challenging projects. I hope to have a pleasant environment, with cats, dogs, flowers, grass and yard. Have more time to go around the world.
10. What do you hope to achieve with your art?
I hope I can create work that people can stop in front of, slowly enjoying the time and inner peace.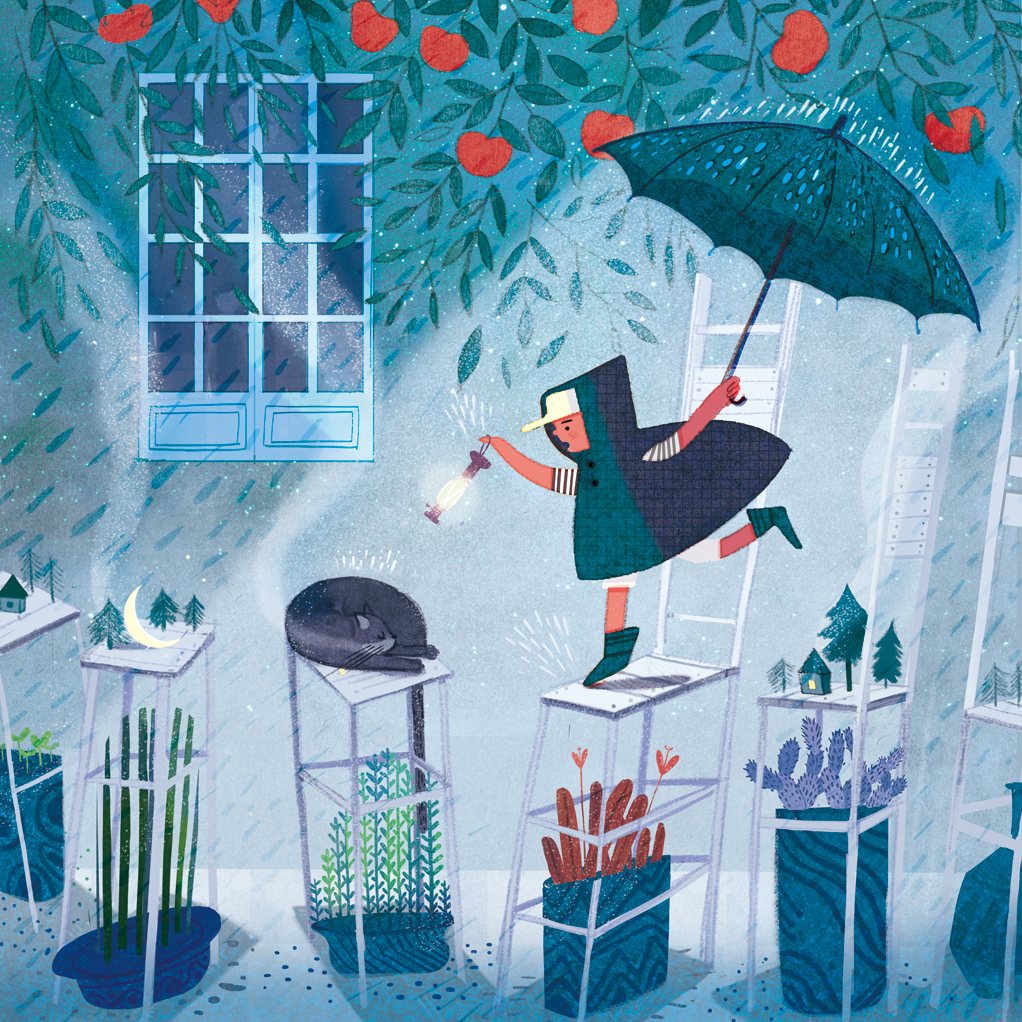 11. Now, tell us a little more about you as a person: what is your favourite food?
Watermelon
12. Favourite book?
I enjoy Poetry.
13. Favourite genre of music?
Soul.
14. What are your hobbies?
Running, music and travelling.
15. If you weren't an artist, what would you be?
In the music or movie industry.