Instagram:
@zsalto
Facebook:
www.facebook.com/zsaltoart
Behance:
www.behance.net/pzsofi
Website:
www.zsalto.com
1. What's your story? Where are you from?
I'm from Hungary. During high school and college, I pursued my interest in biology and I ended up with a PhD, now I live in California and I'm a postdoc in breast cancer research and do illustrations on the side.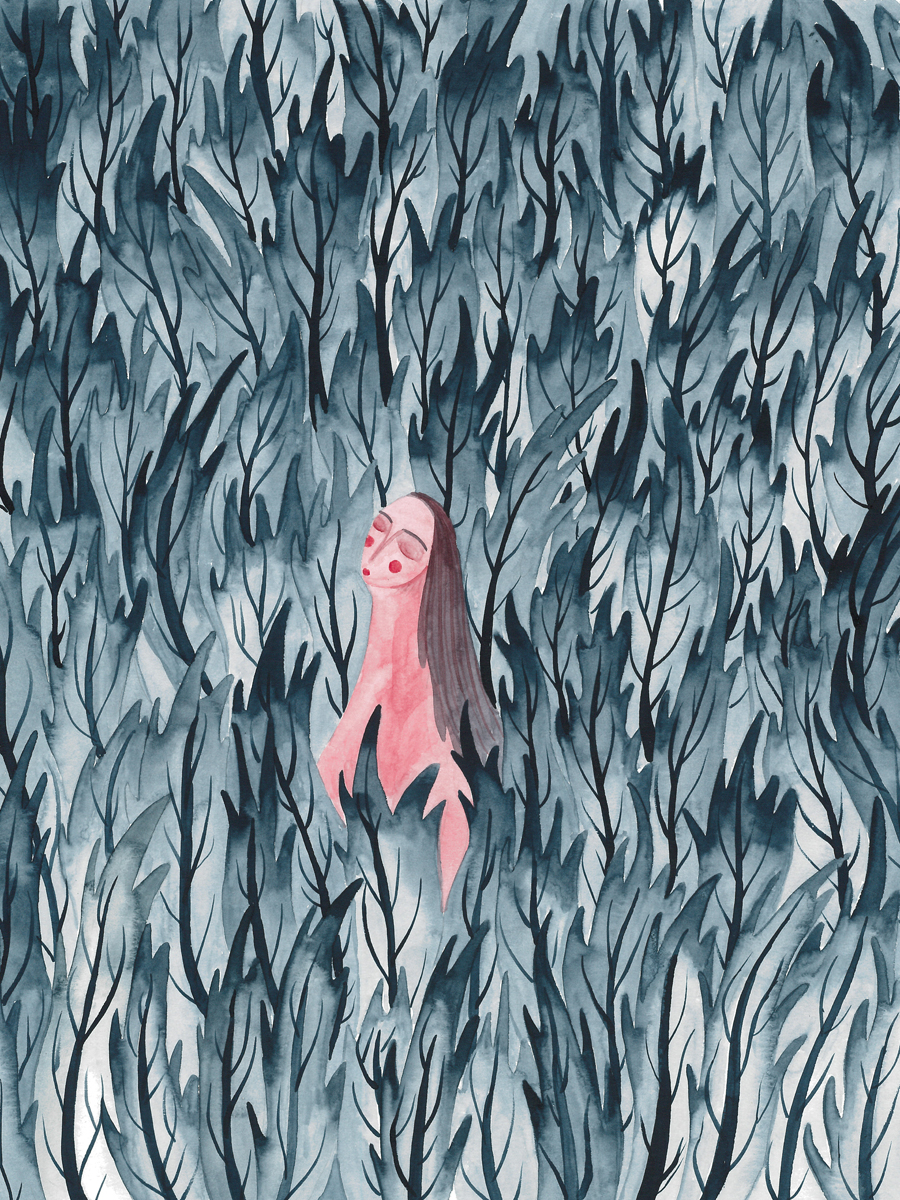 2. Tell us about your aesthetic.
I have an interest in the narrative, the stories, experiences and characters behind pictures. This is often combined with detailed, flat patterns in my illustrations. Although I think this style is constantly changing.
3. What is your favourite medium and why?
I use water-based media, watercolor, gouache and ink. I find that watercolor and gouache fit well with my meticulous style. I often fill the backgrounds of my paintings with black inks, for the completely selfish and absolutely not conceptual reason that it is utterly satisfying to do so.
4. What is your artistic process like?
Depends on the project. I love to work on editorials when I can build on the text, a story or a character. I make rough sketches and thumbnails, and I work with the art director from there. If it's just for me, I'm a generally inpatient person so if I have an idea I get overexcited and just jump in after a very rough sketch. I rarely have the willpower to do revisions and detailed sketches for personal works.
5. Who and/or what inspires your work?
I guess mostly my personal experiences, sometimes dreams, any kind of narrative. Anything written, literature or journalism is definitely a very important input for me. I often have sentences or words floating around my mind for days and then they end up in some picture. Artworks and illustrations are also an important source of inspiration.
6. What role does art play in your life? How does it change the way you view the world?
Working on art is my time out. It's the rare occasion when I don't feel like I should do something else. I don't really think it changed the way I view the world, it's just part of how this particular person works and it always has been.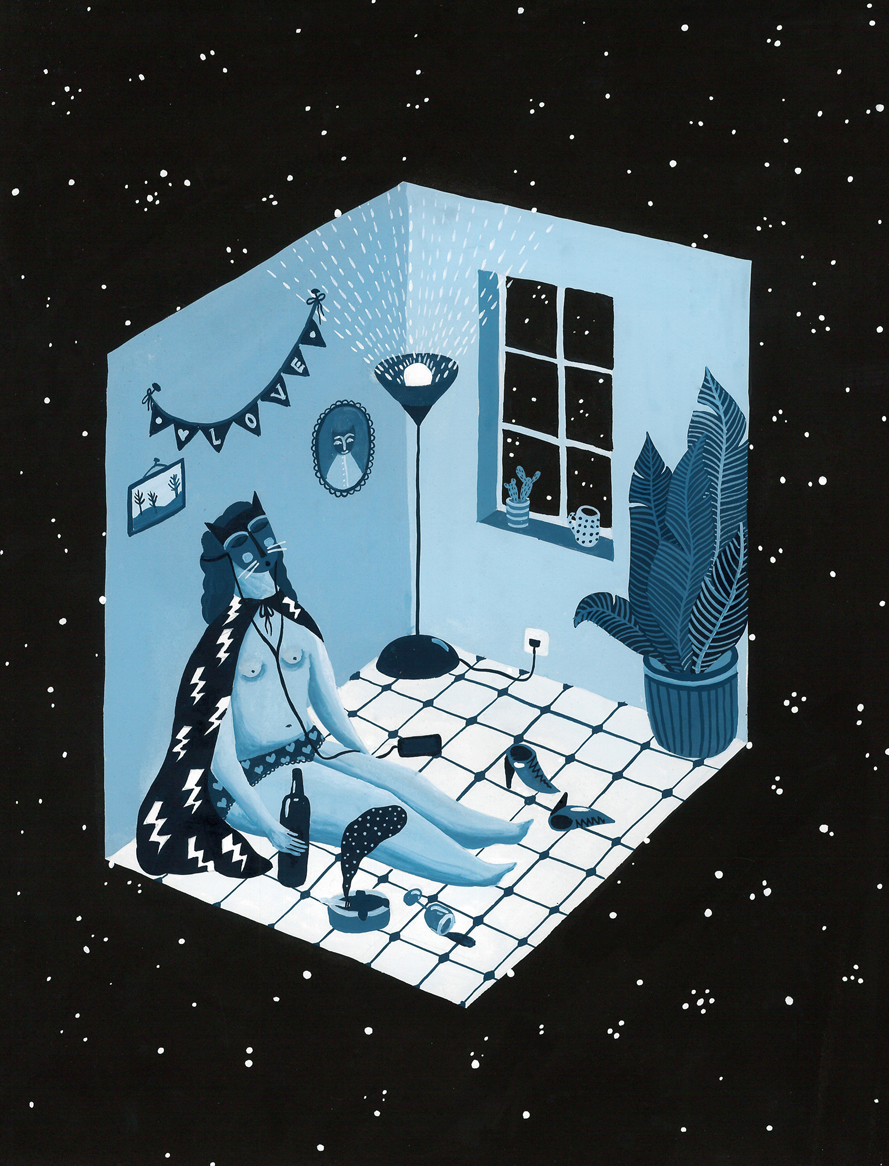 7. Where did you study?
Well, I have a PhD in the field of cancer biology. Doesn't help much in my artistic endeavors. I did two years in the Buda Art School at nights and weekends parallel to grad school. I learned a lot there, but I think I'm still considered to be self-taught.
8. Where do you see yourself in five years? Working in an agency?
If I could be a full-time freelance illustrator by then, I'll be the happiest person ever. Or who knows, maybe I would be miserable and wish for something else.
9. What about in ten?
Living and working in my studio in the woods. Far from people.
10. What do you hope to achieve with your art?
Freedom.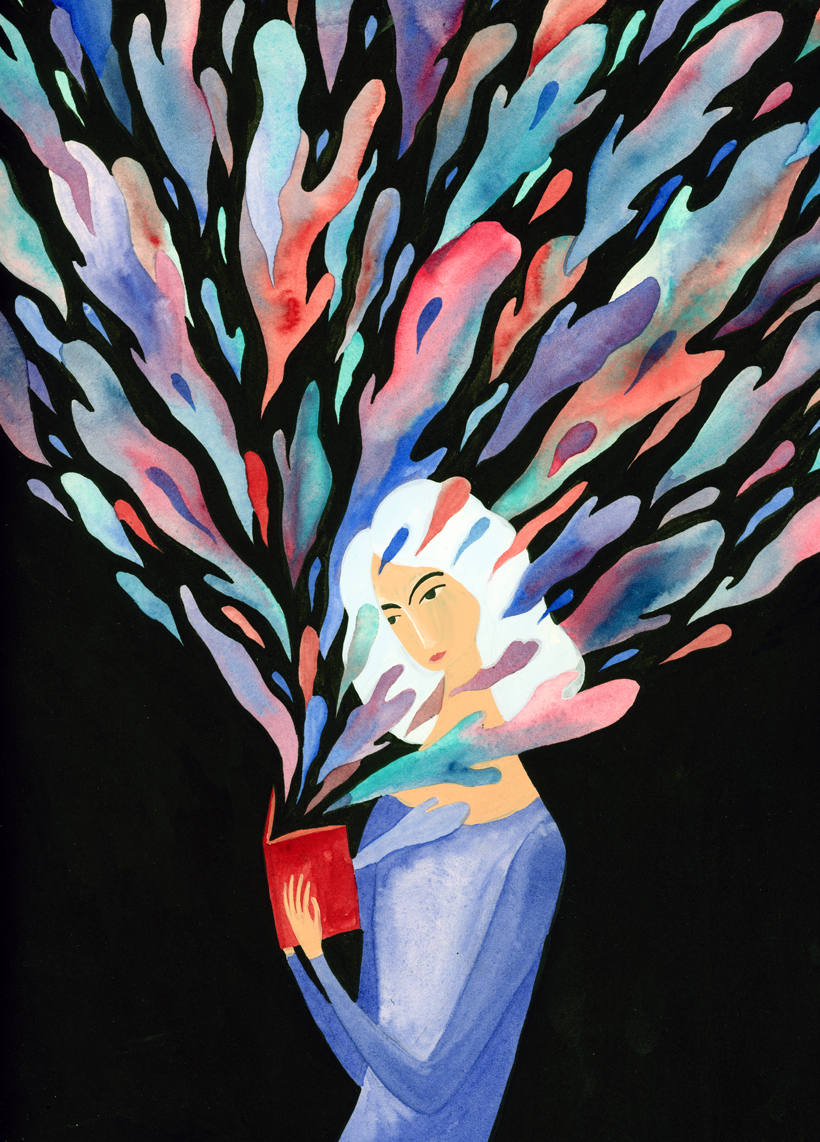 11. Now, tell us a little more about you as a person: what is your favourite food?
I could die for a makos guba right now (a desert with poppy seeds from Hungary), but that's just the homesickness.
12. Favourite book?
Adam Bodor: The Sinistra zone.
13. Favourite genre of music?
I seriously can't answer this. But I never listen to music while painting. Music is just too affecting, it's like someone is poking me while I paint.
14. What are your hobbies?
Camping, hiking, backpacking. Anything outdoors.
15. If you weren't an artist, what would you be?
A postdoc in cancer research.