Instagram:
@0717vikki
1. What's your story? Where are you from?
Hi! My name is Vikki, from China. My story begins when I started learning traditional Chinese painting at 6 years old. I submitted various comic and fiction magazines when I was in elementary school, those illustrations attracted me badly. Since then I dreamed to be an illustrator. But there is nobody in my family pursuing an artistic career. I didn't know how to get into this industry. Until my freshman year, I got in touch with an early education company in Beijing, who self-published children's books and called for a long-term cooperated illustrator. I got the position and devoted all my spare time and energy into reading, sketching, drawing, finally got my first group of works published. Then I gradually got more freelance commissions like making a poster, book covers, packaging designs.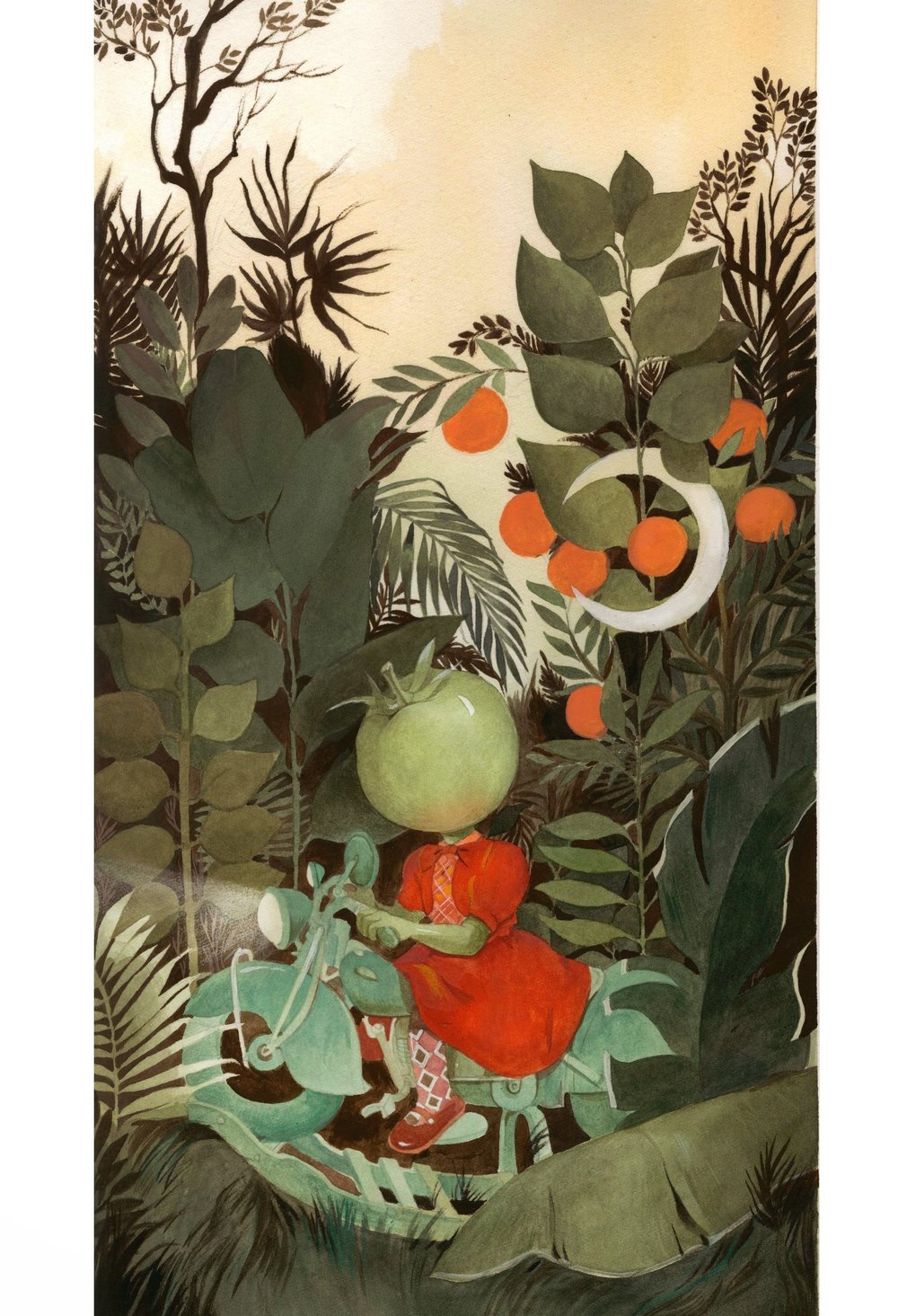 2. Tell us about your aesthetic.
I love old things, romance, fantasy, mystery, absurd, handcraft, delicate details. My aesthetic is very close to mixing of my favorite directors' style, like Tim Burton, Wes Anderson, Jean-Pierre Jeunet.
3. What is your favourite medium and why?
Watercolor, pencil, gouache. My preference for watery media partly because of early Chinese traditional painting study, another is for my obsession with Europe golden age illustrations and vintage children's books.
4. What is your artistic process like?
A loose sketch on Ipad, print, refine and add details on practical scale, copy on lightbox, color, scan, adjust the final image in Photoshop.
5. Who and/or what inspires your work?
Golden age illustrators, Lisbeth Zwerger, Rebecca Dautremer, science fictions, Japanese illustrators, time travel, some writers
6. What role does art play in your life? How does it change the way you view the world?
It's an endless puzzle for me to play and explore whole lifetime. It encourages me to think of something impossible in real life, feel the beauty of time.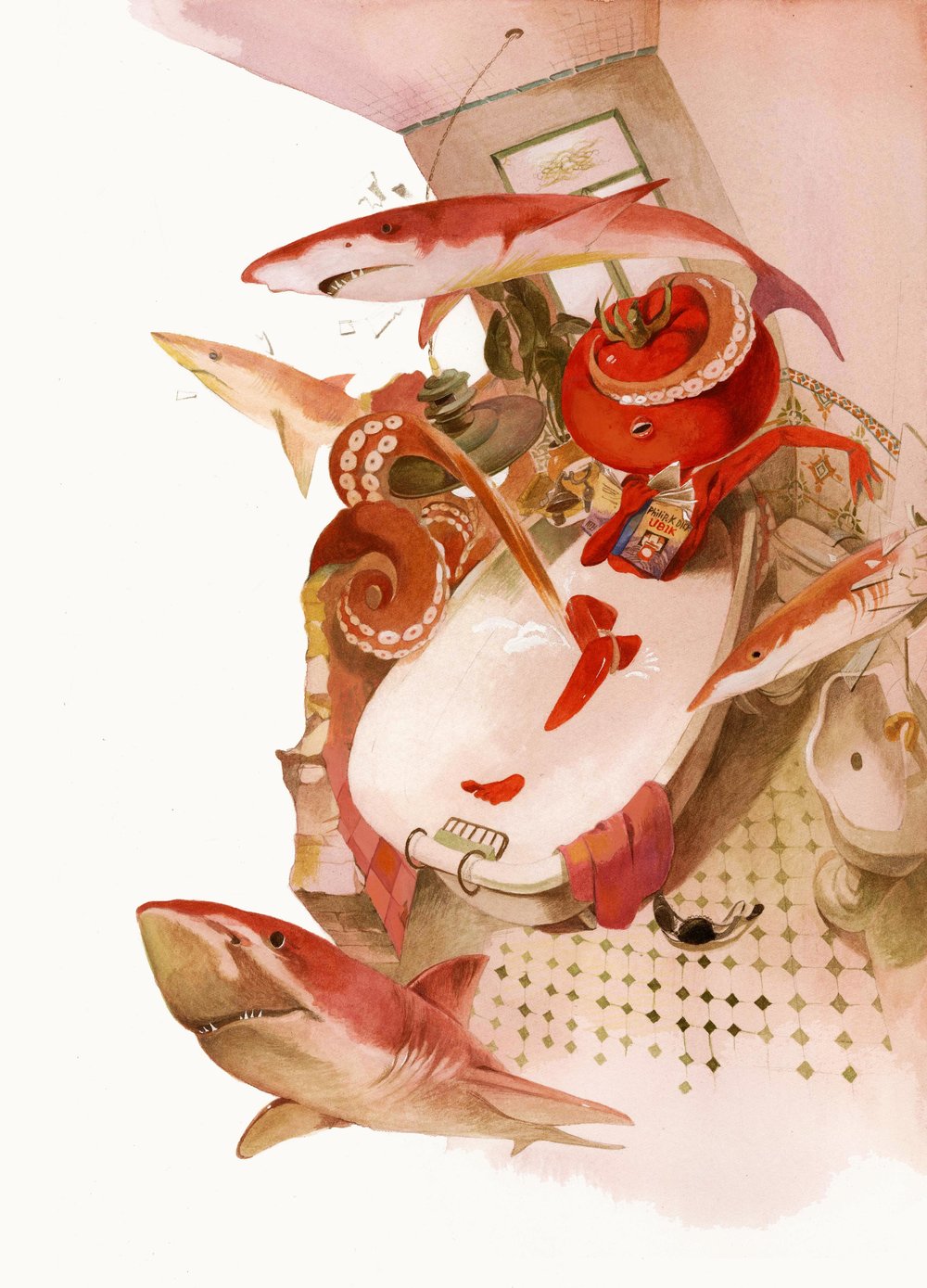 7. Where did you study?
School of Visual Arts, MFA Illustration as Visual Essay program.
8. Where do you see yourself in five years?
Get some dream jobs as freelancer. Set up a company in America, build my own brand and sell products worldwide.
9. What about in ten?
Still living in a peaceful world.
10. What do you hope to achieve with your art?
Create an imaginary world with strong visual identities.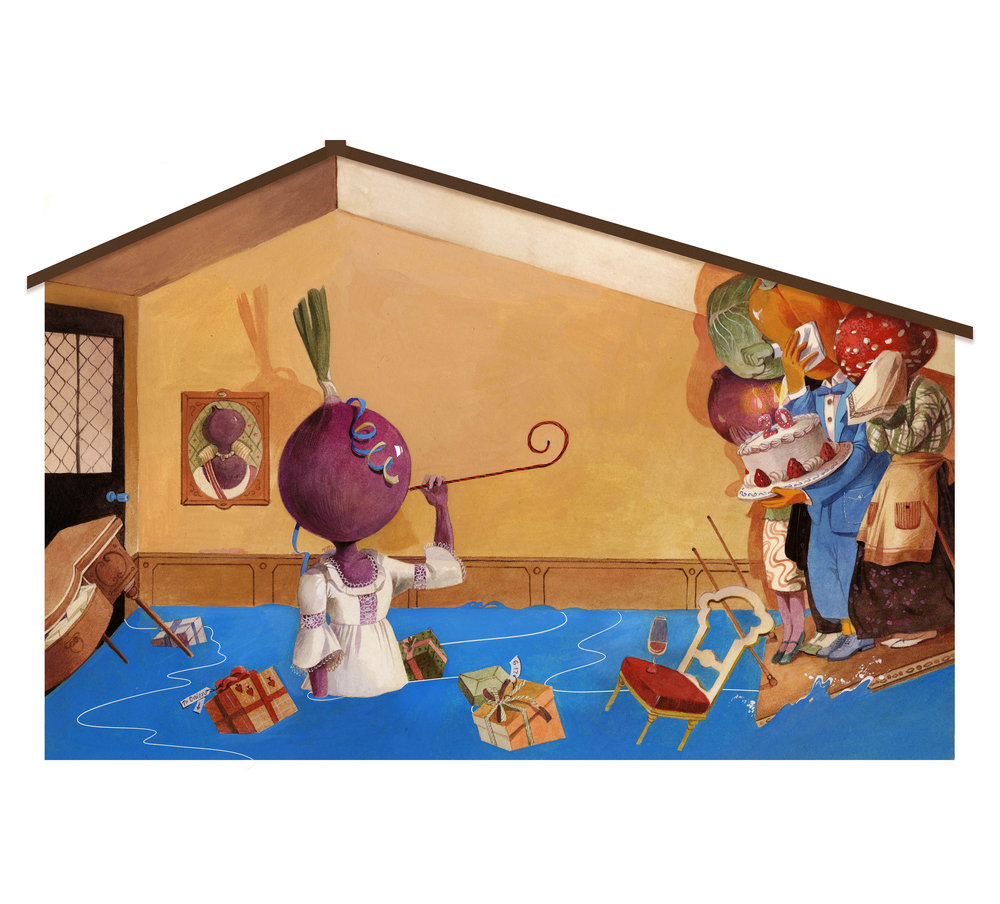 11. Now, tell us a little more about you as a person: what is your favourite food?
Cake.
12. Favourite book?
The Little Prince.
13. Favourite genre of music?
Soundtracks
14. What are your hobbies?
Designing and making things, reading, browsing vintage, walking.
15. If you weren't an artist, what would you be?
A farmer.