1. What's your story? Where are you from?
Hi, I'm CLEA, a graphic designer based in Taiwan, a beautiful island where it is summer every day. I'm also a cat person. 嗨我是CLEA,在四季如夏的台灣做平面設計,同時也是個貓奴。
2. Tell us about your aesthetic.
Visually, I usually draw a lot of stuff which makes me feel good into my works, like plants, girls with dead fish eyes, summer, soft tones palettes...etc. I also like to let my work have some small stories to make people think. 在視覺上,我通常喜歡一股腦地把喜歡的東西丟進圖裡,像植物、無表情的女生、夏天、軟調配色等等,但同時也會埋一些小梗在裡面。
3. What is your favourite medium and why?
Digital, I use software like ClipStudioPaint or Photoshop with a Wacom tablet. Recently I started drawing on the iPad with Procreate, it's more convenient than I thought. 還是數位,我用wacom的繪圖板和軟體像ClipStudioPaint和Photoshop作業。最近開始使用ipad畫圖,比想像中方便許多。
4. What is your artistic process like?
I sketch my ideas on paper first, or write it in a memo, and then spend a lot of time on the color matching until I am satisfied. 先把想法快速畫在紙上,或是打字紀錄下來,然後用一大堆時間鑽研要怎麼配色直到自己滿意。
5. Who and/or what inspires your work?
I get a lot of inspiration from things that make me feel bad from daily life, it's like a way to relieve daily stress. I like to turn these negative things into a likable way. When I run out of ideas, I usually watch some TV shows or start sketching anything around me. 我的靈感通常來自生活上讓我感到不滿的事物,在創作的同時也是消解壓力的時候,我喜歡將負面的東西轉換成比較討喜的畫面。當沒梗的時候,我會跑去看劇,或是開始隨機畫我身邊的任何東西。
6. What role does art play in your life? How does it change the way you view the world?
It's like a cure for me, drawing makes me feel better about everything. It also another way to connect with others, I met a lot of people because of my works. 像是一種治療,創作能讓我對一切事物感到好轉。同時也是一種溝通的管道,我因為創作而見識到了許多東西,也認識了許多人。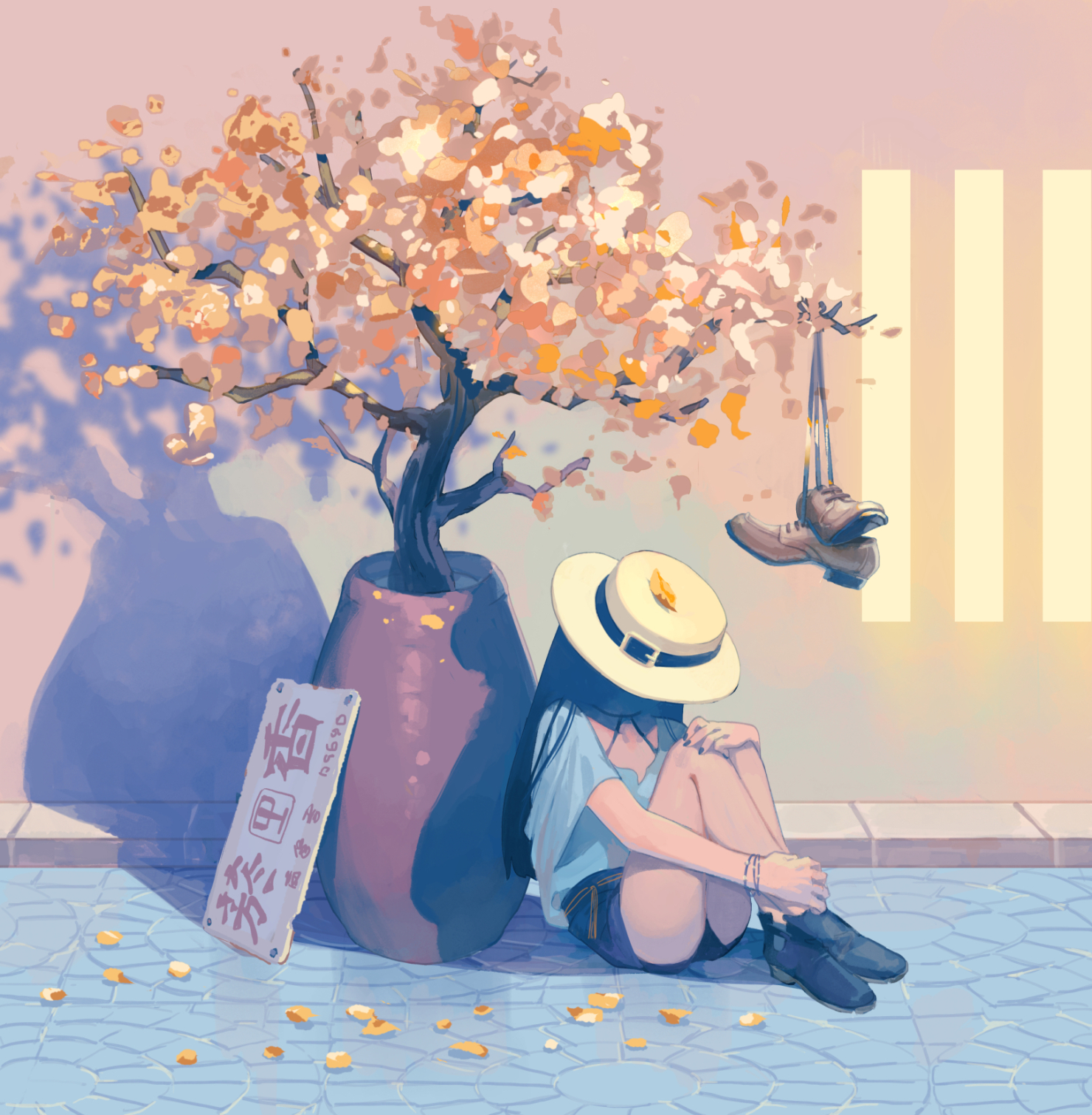 7. Where did you study?
I majored in commercial design at NTUST.
8. Where do you see yourself in five years?
Probably being a freelance illustrator, working in a lovely studio and racking my brains every day to come out with ideas. 可能會自己出來當接案插畫家,租個漂亮工作室然後每天苦於想提案。
9. What about in ten?
I hope I'll be still alive and living happily. 希望我還活著而且過得快樂。
10. What do you hope to achieve with your art?
Not sure what I want, but I hope people can feel something from my work. 不太確定,但我希望大家能夠從我的作品感受些東西。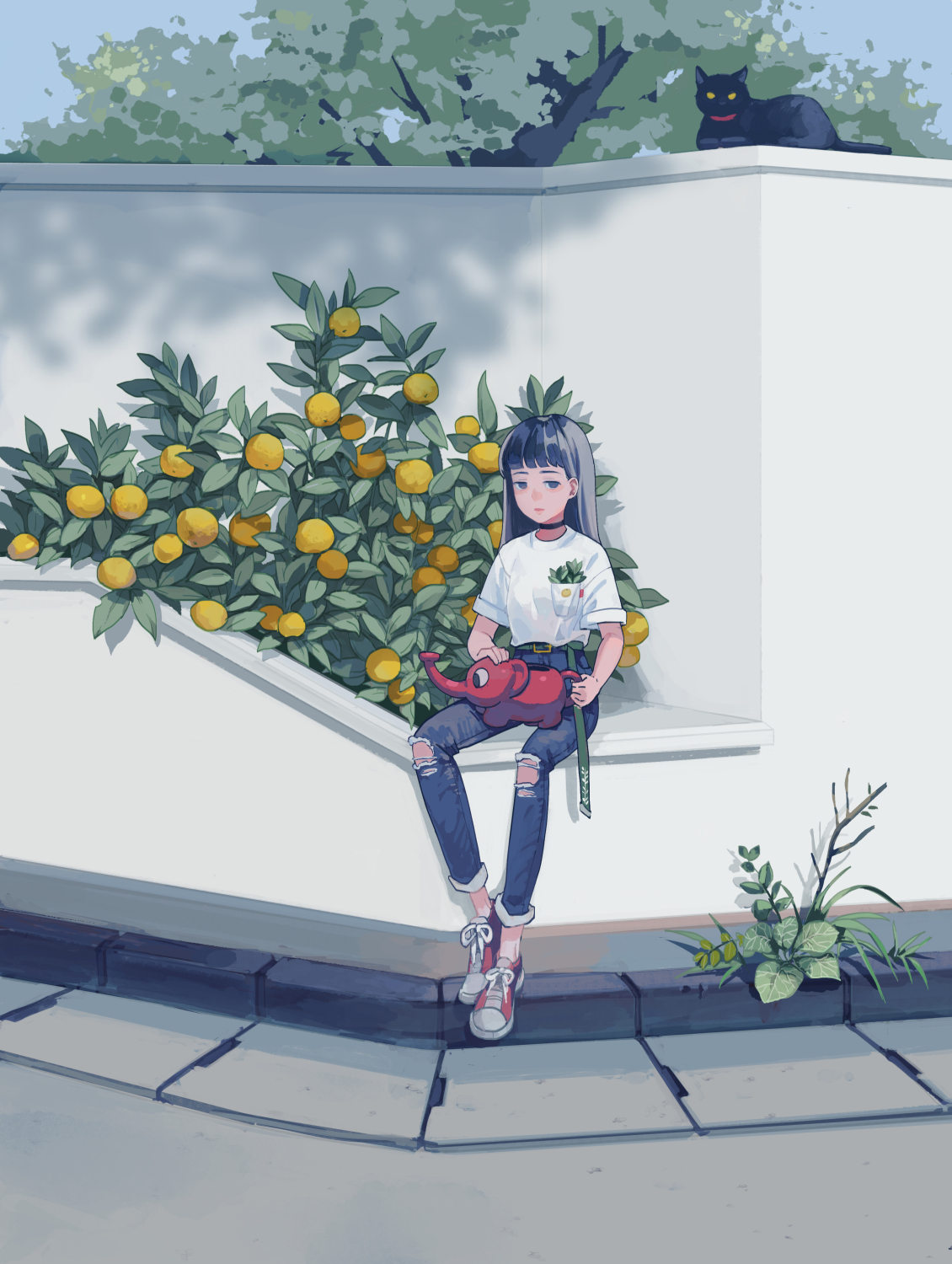 11. Now, tell us a little more about you as a person: what is your favourite food?
Everything cooked for me and salmon cuisine. 所有煮給我吃的食物,還有鮭魚料理。
12. Favourite book?
I used to collect zines and other independent publications, also Japanese fashion magazines like &Premium, Popeye, Onkul...etc. I love the book with amazing graphics or photos. 我會收集一些獨立出版物或小誌,也會看一些日本雜誌如&Premium、Popeye、Onkul等等,我喜歡圖片或照片好看的出版物。
13. Favourite genre of music?
It depends on the mood, basically MajesticCasual stuff, sometimes Taiwan indie music, 80s Japanese city-pop, etc. 看心情,通常都是MajesticCasual頻道上的東西,有時候則會聽一些台灣獨立樂團、80年代日本city-pop之類的。
14. What are your hobbies?
I enjoy walking, taking pictures, planning for travel, watching tv shows, and playing with my cat. 我喜歡散步、拍照、規劃旅行、看劇還有玩貓。
15. If you weren't an artist, what would you be?
Something relating to plants, maybe a gardener, or florist. 可能做些跟植物有關的事情,例如當個園丁,或是花藝家。