Instagram:
@4ndreadesantis
Twitter:
@4ndreads
Facebook:
www.facebook.com/andreadesantisillustrator
Behance:
www.behance.net/andreadesantis
Website:
www.adesantis.it
1. What's your story? Where are you from?
I was born in Brescia (Italy) in 1978, I have always been a creative person always looking for inspirations and an only one purpose, draw. After studying I worked for many years as a graphic designer at many companies in several fields such as communication, fashion, toys, but the illustration has always been my real love. Currently, I work as a freelance illustrator with a predilection for the conceptual illustration for many important magazines and publishers located mostly in the US, and in a lot of nations around the world.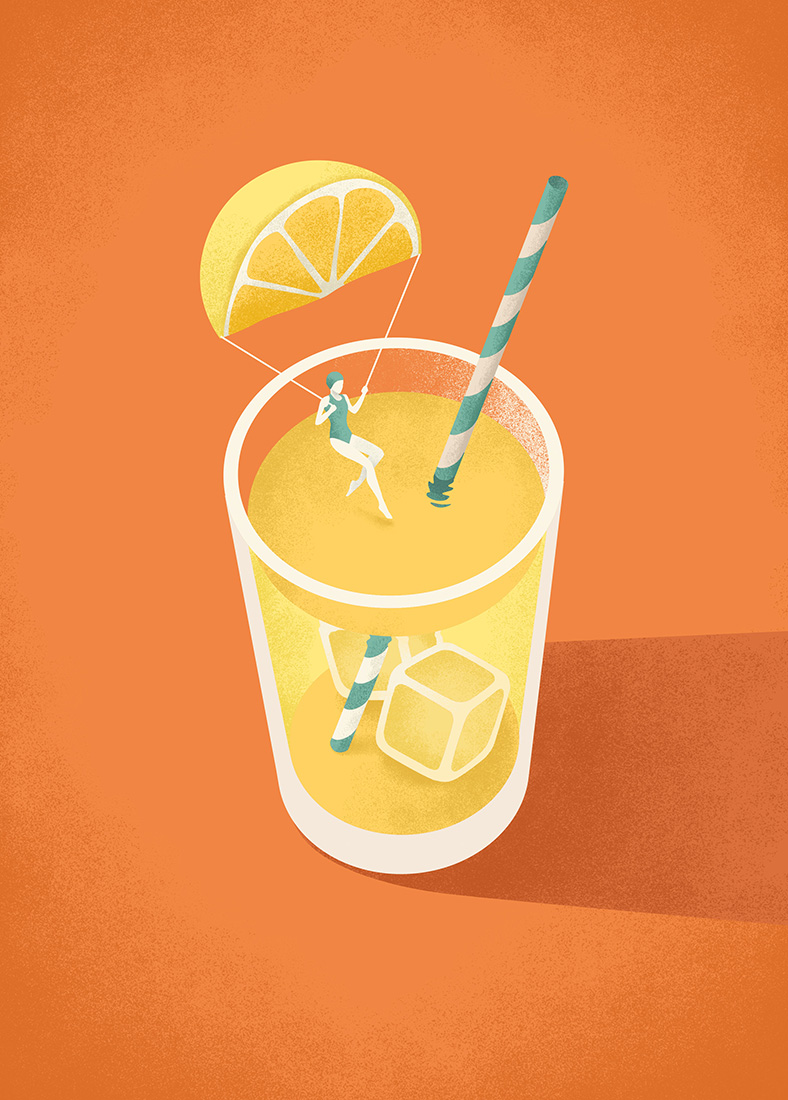 2. Tell us about your aesthetic.
I can call my style conceptual and in some cases also minimal, I love using bright and vintage colors keeping an isometric view, it is my favorite perspective because in this way I can show every element keeping the image as clear as possible.
3. What is your favourite medium and why?
My favourite medium is digital, but I'd like come back to a handmade medium soon.
4. What is your artistic process like?
When I work on an article I read it many times scribbling some quick idea close to the text, then finding the main element I could use as a box where I will create the scene, I like the idea that I can focus the attention where I want, this is the power of an illustration, unfortunately is not always easy, it depends on the topic.
5. Who and/or what inspires your work?
Before I realized to be a conceptual artist I followed and currently I follow artist with a totally diffent style such as the great artist Miroslav Sasek, Jùlia Sardà, Karl James Mountford, Tomasz Wagner and Yuri Shwedoff, maybe more close to my style lately I had the honor to discover and admire the works of others these big artists: Karolis Strautniekas, Cohen Pohl, Rafael Varona, Kozou Sakai, Reno Nogaj, Riccardo Guasco, and Tom Haugomat.
6. What role does art play in your life? How does it change the way you view the world?
The art has always had a main role in my life, I've always thought that the creative people have something of special, I don't know if I'm a real artist because I've always seen an artist as a person that works with real colors and gets dirty, now I can say that the art helps me to see the beauty in every kind of artistic work, not every piece of art of course, but after many years of research I can say to have a specific taste.
7. Where did you study?
I'm ashamed to say that, but my study route it was very quick, I was always a lazy student I studied at an Art Institute in Italy and after that I attended several courses to improve my knowledge of computers and graphic software. Soon, I started working as graphic designer in a little company as graphic designer at the age of 20 years old.
8. Where do you see yourself in five years? Working in an agency?
I think I'll never work in an agency, I worked as employed for too much time, since 4 years I work in my own business, and It was the best idea I had in these last years. I do what I love and I decide almost always how and when.I see myself in my country house with my wife and my animals somewhere in the world.
9. What about in ten?
Always in my country house, with more free time than now and with more opportunity to travel around the world.
10. What do you hope to achieve with your art?
I can say I've already realized almost all my dreams, illustrated cover, magazine cover, see my illustration around the world, sculptures inspired by my work, but I've only another dream to work for The New Yorker or the New York Times.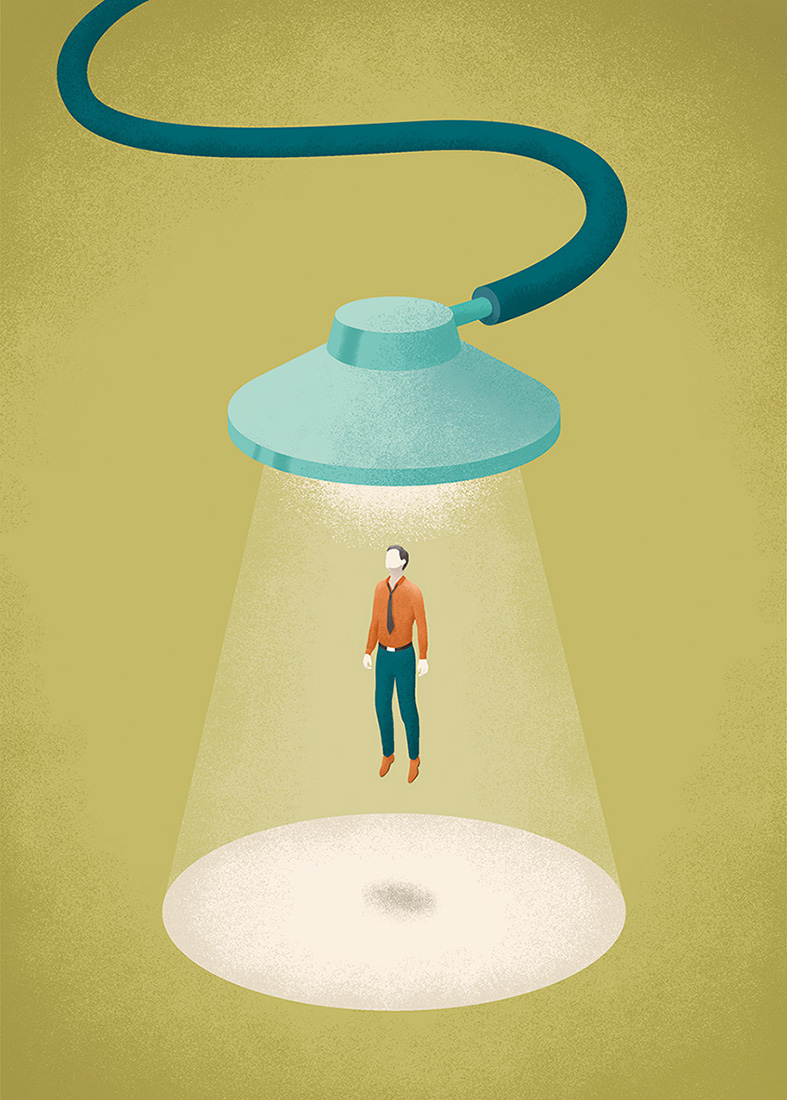 11. Now, tell us a little more about you as a person: what is your favourite food?
I'm a vegetarian because I love animals, I hope to become vegan as soon as possible, my favorite food is "Melanzane alla parmigiana" in Italian or "parmesan eggplant" in English Yummy!
12. Favourite book?
TO KILL A MOCKINGBIRD written by HARPER LEE.
13. Favourite genre of music?
Classic Rock forever (hand-horns symbol).
14. What are your hobbies?
I love Swimming, ride my old motorcycle, take care of my three fat cats.
15. If you weren't an artist, what would you be?
If I weren't I would be a mechanic.